Join other Recruitment companies expanding their global workforce abroad









Compliance around the world
Airtight, localized contracts across 150 different countries, Deel ensures the tightest compliance no matter where you are.

Best in class payment experience
An ummatched payment experience, Deel simplifies payroll for businesses and teams, and provides the flexibility to pay team members in their local currency.

Support for all types of contracts
A seamless experience for both contractors, and full time employees. Flexible contracts options to support pay as you go, fixed invoices, and more.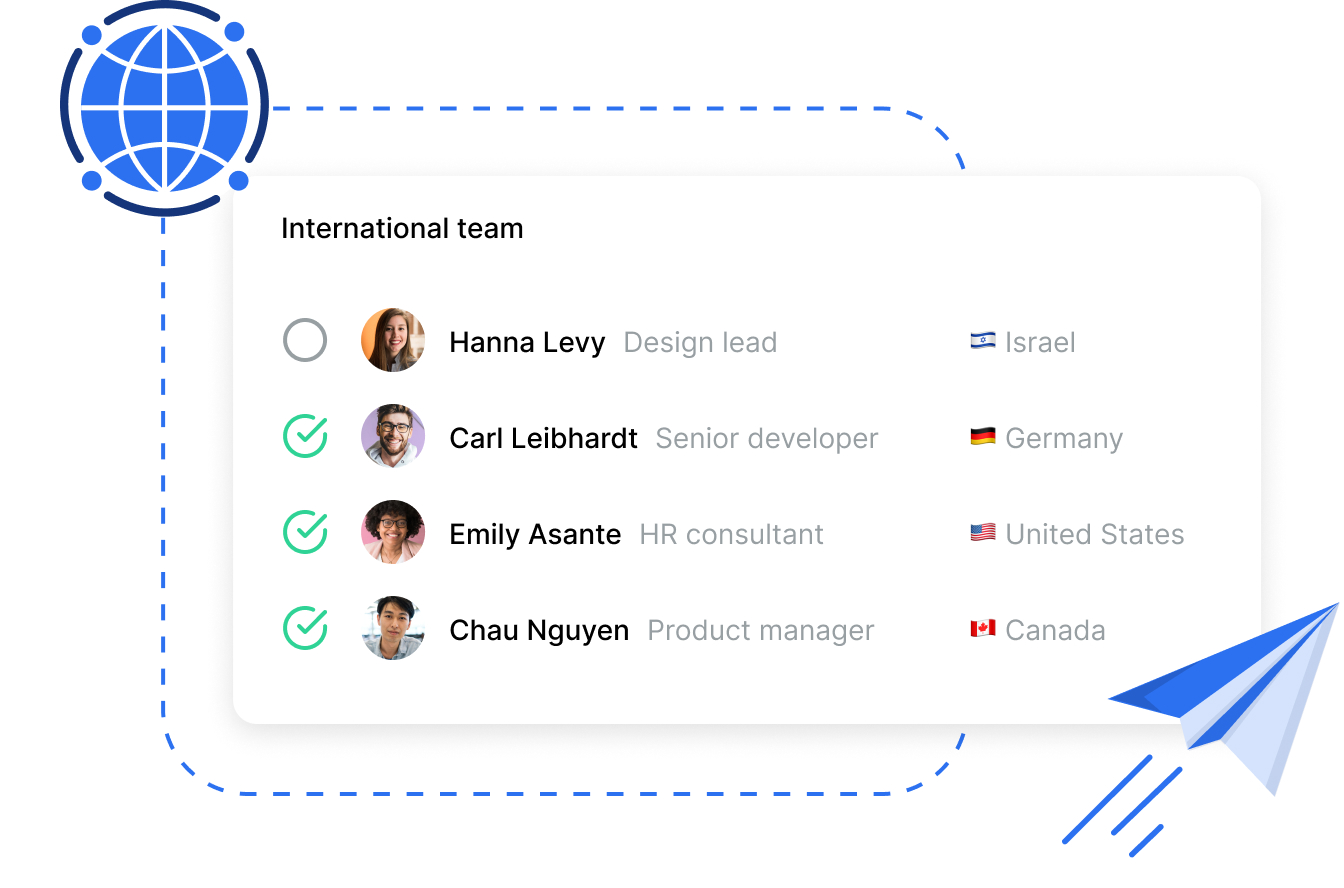 Dive headfirst into the global talent pool
Unlock talent across the globe. With Deel, companies can connect with more talent in places they previously didn't have access. Whether a developer in Singapore or a designer in Poland, Deel helps teams seamlessly and compliantly onboard anywhere.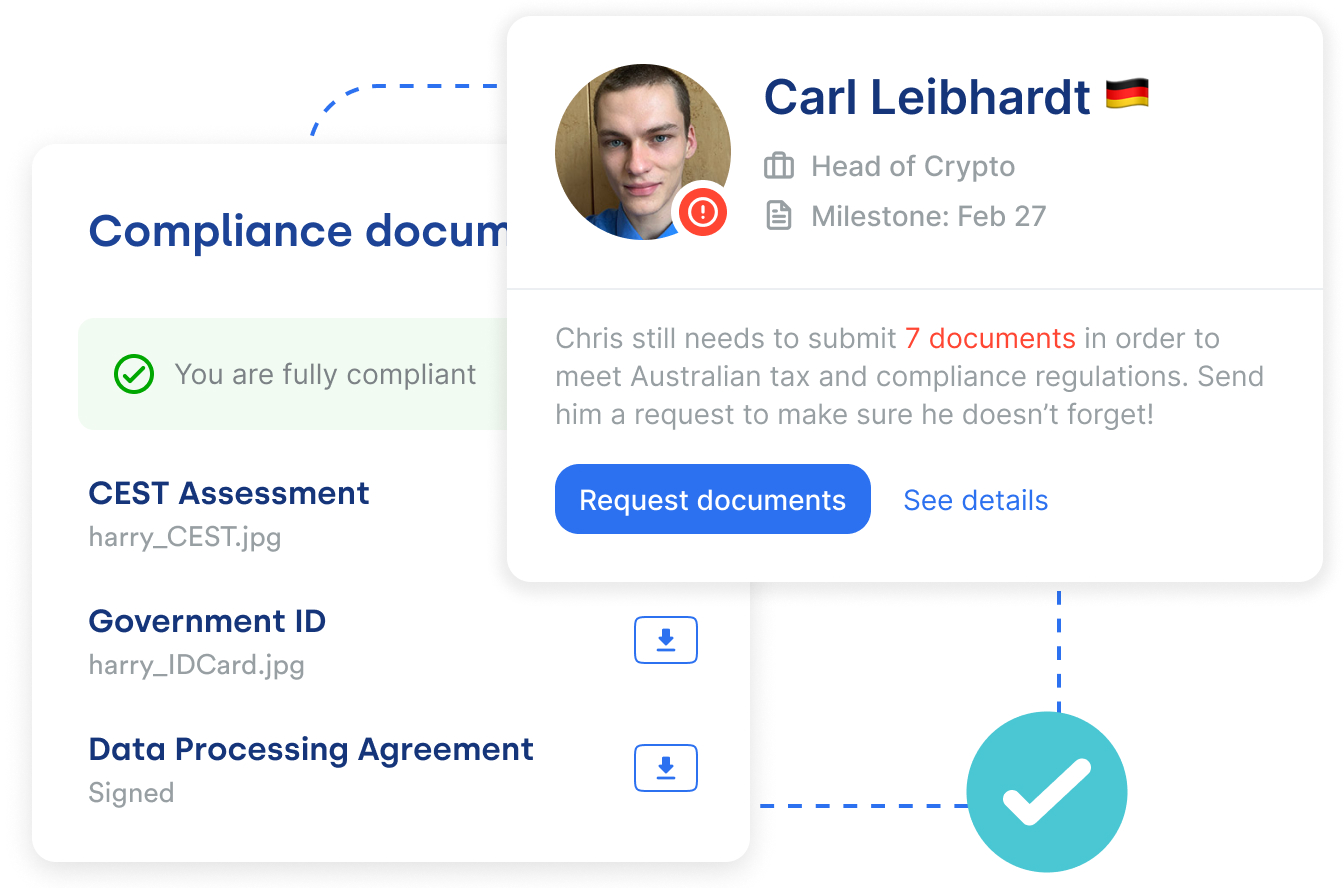 Place talent even quicker
The recruitment industry is competitive, and bringing on talent fast is key to staying ahead. Deel's seamless workflow helps teams unlock global hiring potential, so you can find and place talent for clients in record time.
Deel makes growing remote and international teams effortless. Ready to get started?