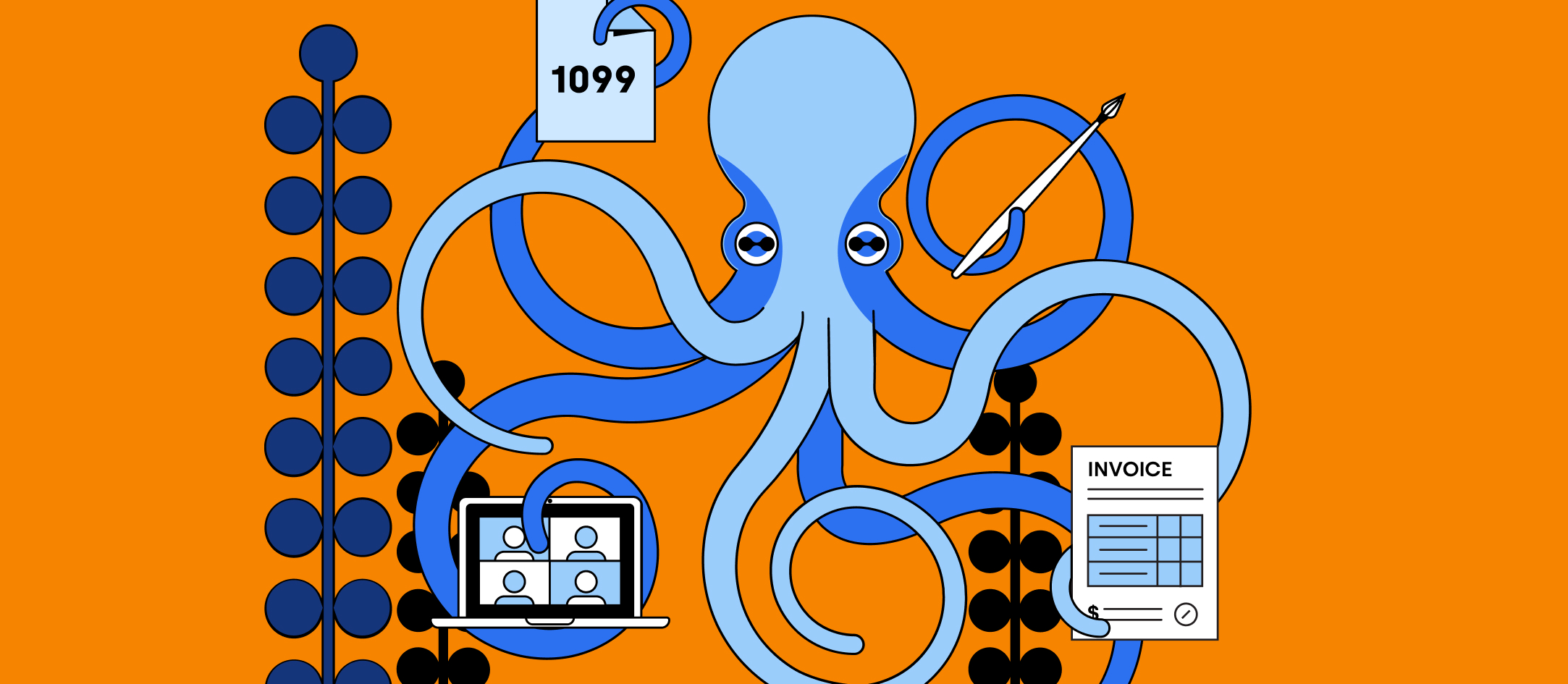 7 Biggest Benefits of Being an Independent Contractor
There are many benefits to being an independent contractor, some of which we will outline in detail in this text, so read on!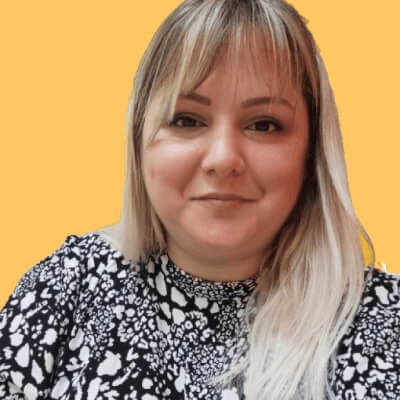 Written by Stefana Zaric
September 28, 2021
Contents
Need help onboarding international talent?

Try Deel
Are you planning on becoming an independent contractor? That's exciting! There are many benefits to being an independent contractor, some of which we will outline in detail in this text. Before we do that, let's make sure we cover some basics first.
Who is an independent contractor?
An independent contractor (often referred to as IC or even "1099 employee" in the US) is a person offering professional services to multiple clients. Independent contractors are usually self-employed or owners of small businesses that are contracted for a fixed period of time or on a project basis.
Learn more about it in our independent contractor guide.
Independent contractor vs employee: Internal Revenue Services test
Being an independent contractor is very much different from being an employee. Accordingly, the employer is required to pay different taxes and follow different labor laws depending on whether they hired an independent contractor or a full-time employee. This is why the IRS has established a test to determine whether your employees should be freelancers or full-time. We will not go into detail on this now, but you can check the main differences on the official IRS website.
Benefits of being an independent contractor
There are many advantages of being an independent contractor that you may not experience when you are a "regular" employee of the company you are working for. Most of them are centered around the freedom independent contractors have when dealing with their clients and workload. Others are centered around taxes and health insurance for self-employed people. Here are some of the more prominent ones.
1. Independent contractor is their own boss
As an independent contractor, you will be in charge of the workload you have and the amount of it you get done. This means that you are your own boss when it comes to the way you perform your work. However, this can be a two-edged sword. On one hand, you can choose how many jobs you do at a time and manage your schedule and workload according to your habits and availability. On the other, the more jobs you do, the more income you will have. So, it might not be easy to manage your own hours and resources effectively, and not go to any extremes.
2. Independent contractor has more flexibility when working
An independent contractor is more flexible when working than an employee. Namely, being in charge of your own workload lets you have some flexibility when on the job. Unlike a regular employee, you don't have to work for eight hours every day - you can work as long (or as little) as you like. As an independent contractor, you will have deadlines by which you will need to finish your services. However, how you allocate your time to finish them is entirely up to you.
3. Independent contractor earns more on average
Freelancers and independent contractors tend to earn more than regular employees in the same business position. On average, an independent contractor will earn up to 40% more than an employee doing the same job. This is because companies do not have to pay social security tax or provide employee benefits or workers' compensation when they are hiring independent contractors. Furthermore, when dealing with an independent contractor, the company does not withhold unemployment benefits or medicare. This, in turn, allows the freelancer to request higher rates and still get hired by companies.
4. Independent contractor manages their own taxes and benefit plans
As self-employed, your employer will not be withholding your taxes. Unfortunately, this doesn't mean there are no taxes involved, just that you will be paying them differently. An independent contractor pays a self-employment tax quarterly. This basically consists of social security, healthcare, and income taxes. Without an employer to withhold your taxes, determining your taxable income might be more difficult. So make sure you keep correct books regarding your income, to make paying taxes easier.
Additionally, to balance out the fact that you will not have a retirement plan like full-time employees, but you will be allowed to deposit higher than regular amounts on your retirement accounts. In some cases, up to ten times as much as regular employees. So, even though you are self-employed, you should definitely set up a SEP IRA for yourself.
Deductibles
Being self-employed and managing your own taxes comes with many advantages. The most important one is that you can deduct your business expenses from your taxes. Even though this is something any company can do, independent contractors get an advantage. You can deduct home office expenses, internet and phone bills, travel expenses, and even meals, from your taxes. So, even though you won't have a paid vacation like full-time employees, you might still be able to save some money when traveling, as long as you manage to connect the expenses to your business. You will be on an honor system when reporting most of your deductibles, but you should be prepared to defend your choices in case of an IRS audit.
5. Independent contractors can experiment with business ideas
Working as an independent contractor is a great way to see whether you are ready to start and expand your own business. Nothing gives you a better idea of what it takes to manage a small business than actually giving it a go! Freelancing is a great way to see whether you have what it takes. Because, if you see that it is not going well even with only you working, it will be even more difficult when you add employees and tiresome registration processes to the mix.
With this in mind, being an independent contractor can be an amazing stepping stone towards establishing a regular business. This is why many potential small business owners choose to become independent contractors before incorporating their companies.
6. Independent contractor gains more experience
Working as a freelancer will help you get the necessary experience to improve yourself in a specific field. As you will not have a superior to assist you, it will be up to you to figure out how to complete the job properly. Even though this may initially sound like a lot of work, it will help you develop skills much faster and more thoroughly. In addition to learning new things in order to meet your clients' needs, this helps you get experience with talking to clients. This, in turn, can come in handy in later negotiations or when managing your own business.
7. Independent contractor has a better work-life balance
Most freelancers and independent contractors choose to work from home, which makes balancing your professional and personal life easier. This is mainly because you do not waste time commuting to the offices and back, so you have more of it to dedicate to your work or your out-of-work activities. Apart from this, you get to manage your own hours, which makes finding the balance between "work and play" even simpler. You can work for a while, then hit the gym, get lunch or take a walk without worrying that you are misappropriating your paid time. Alternatively, if you feel like working, you can go on until you finish the job, no matter how many work hours it takes or whether the offices are open or not.
Conclusion
As you can see, there are many benefits of being an independent contractor. Apart from making a lot more than minimum wage, you are in charge of your own schedule and workload. In addition to this, you will get a chance to acquire important experience which could be meaningful when you are growing your business. Unfortunately, as an IC you will not have the same job security as a full-time employee or the same type of insurance. However, it would seem that in today's economy the pros outweigh the cons.