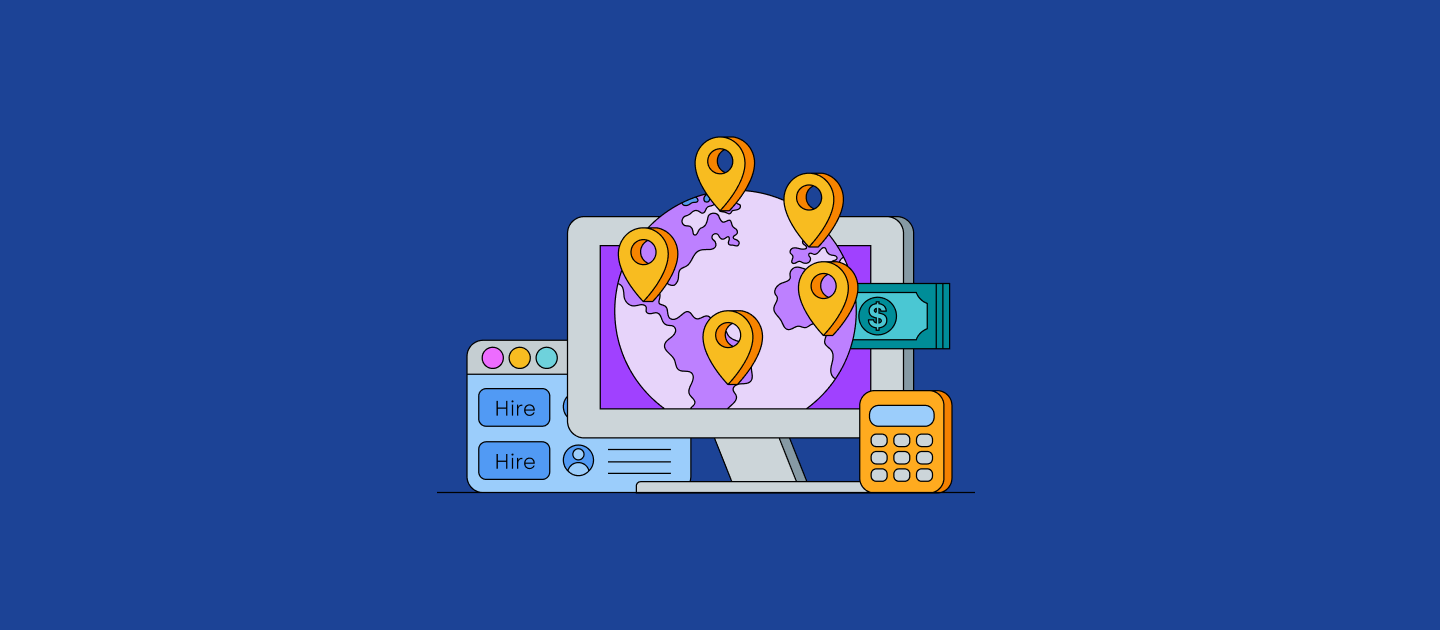 How to Transition From a PEO to In-House HR
Changing from a PEO to internal HR management with an HRIS? Consider these key factors to manage the transition with minimal disruptions.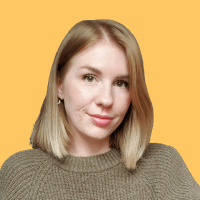 Written by Shannon Hodgen
November 15, 2023
Contents
Need help onboarding international talent?

Try Deel
Key takeaways
As your company grows, outsourcing services to a PEO can become less efficient and cost-effective compared to managing HR internally.
An all-in-one solution with an HRIS, payroll, compliance, and more can help you manage and scale operations efficiently.
You can plan a smooth transition from a PEO with clear objectives, a dedicated team, and a detailed timeline.
Outsourcing HR processes to a professional employer organization (PEO) makes sense when you're a small business, as you can free up your limited resources to focus on expansion instead of administrative tasks.
However, growing companies often reach a point where they can reap more benefits by bringing their processes in-house and using a human resources information system (HRIS) for support. With an HRIS like Deel HR, you can improve company-wide efficiency, collaboration, and more.
If you're at this stage of growth, consider the following factors to set your team up for success during the transition.
Why switch from a PEO to HRIS?
Neither a PEO nor an HRIS is better than the other. Instead, there are some key differences between the types of providers that make them more suitable for different contexts.
Here's a breakdown of the main distinctions:
PEO

HRIS

What is it?

A service provider that manages your HR, benefits, and payroll process on your behalf.

A software that supports your internal HR operations.

Typical features

Payroll processing and administration
Employee self-service portals
Tax filing and reporting
Benefits management
Risk management and compliance assistance
Hiring, onboarding, and training support
Time and attendance tracking for hourly employees

Applicant tracking
Employee self-service portals
Reporting and analytics
Data and document management
Time and attendance tracking
Integrations

Liability

You enter into a co-employment agreement with the PEO and share legal responsibility of your workers.

You have a client relationship with the provider as it's simply a software. HRIS companies rarely provide guidance on compliance issues.
The main deciding factor between a PEO and an HRIS is your company's size.
Like many startups, you may have lacked the resources required to manage HR and payroll in-house. And without a high staff count, you weren't able to qualify for at-volume discounts from benefit providers. At the time, it made sense to outsource HR services to a PEO and gain access to more cost-effective plans.
Now you're expanding, and your increased revenue means you can afford a larger in-house HR team without straining the budget. If you have a larger workforce, you can also negotiate discounts directly with providers.
Assessment and preparation
When bringing HR and payroll in-house, there are several critical considerations that your teams must address, particularly in the context of benefits, risk management, and 401(k) plans.
Benefits
When it comes to employee benefits, it's important to select plans that comply with federal and state regulations. A clear and transparent process for annual open enrollment should be established, with changes effectively communicated to employees. Deciding whether to administer benefits internally or through a provider is a key decision, covering claims management and paperwork handling.
Risk management
Effective risk management is critical during this transition. It involves evaluating the necessary insurance coverage, such as general liability insurance, workers' compensation, and employment practices liability insurance (EPLI).
A robust claims management process should also be developed to address workplace incidents and disputes, emphasizing efficient reporting and thorough investigation. Staying up-to-date with evolving employment laws and regulations is necessary, and investments in legal resources may be required.
401(k) plans
If your organization offers 401(k) plans, you will become the plan sponsor. This means taking on the responsibilities of plan administration and fiduciary duties, such as reviewing and optimizing the investment options within the plan and providing employees with a diverse range of choices to cater to their individual needs and risk tolerances. Consider offering financial literacy and retirement planning resources to guide employees in making informed investment decisions and planning for their future.
Before reaching out to HRIS providers, make sure you have a solid grasp of these and other requirements. Taking this step enables you to effectively communicate your needs to potential payroll and benefits providers and quickly eliminate incompatible solutions.
Selecting the right in-house HRIS
Once you've defined your objectives, begin comparing HRIS solutions and creating a shortlist. The top solutions should support future growth as well as solve existing issues. Ensure your HRIS allows you to customize and scale your operations, otherwise, you'll risk outgrowing them within a few years.
To help you choose the right HRIS, here's a checklist of the essential features:
Onboarding and offboarding tools:

Hiring abroad requires expertise with local laws. Global HRIS providers let you recruit from anywhere and easily add employees to your system compliantly
Workforce management tools:

Tracking and monitoring attendance, overtime, and paid time off (PTO) puts a burden on your HR. Automate these processes and allow them to focus on higher-level tasks
Employee self-service options:

Letting staff access and update their data gives them more autonomy while alleviating HR's workload
Data storage, analytics, and reporting:

Being able to easily store and retrieve information like contact and tax details saves time and reduces the risk of human error. You can also collect, interpret, and visualize data to spot trends and gain insight into your organization's overall performance
Privacy and security:

As data breaches lose your team's trust and incur heavy fines, look for an HRIS that complies with General Data Protection Protection Regulation (GPDR) and California Consumer Privacy Act (CCPA) laws
Cost-effective pricing plans:

Top HRIS providers acknowledge that businesses have different budgets and provide a choice of low-cost or even free plans as you start out. Then you can move to higher rates and add features as you grow
24/7 customer support:

For global teams in different time zones, an HRIS with 24/7 support and integrations can save time and keep important information up-to-date
A range of integrations:

Syncing your data across your HRIS and other business apps like payroll and benefits administration means HR doesn't have to switch between different platforms. You can save time and reduce the inconsistencies from manual data entry
With Deel HR, you're able to engage contractors, direct employees, and EOR employees globally in any country that Deel supports. So when you're on that search for talent and you find the person you want to hire, you can use Deel to hire them—no matter where they are—and that transaction seamlessly syncs into Deel HR.
Dan Westgarth, Chief Operating Officer, Deel
Ideally, your HRIS will be part of a centralized, all-in-one solution that enables you to manage HR, payroll, compliance, and more, all under one roof—like Deel.
Building the transition strategy
When you've finalized your choice of HRIS, you can notify your PEO. The sooner, the better to give all three parties sufficient time to plan the transition. Check your contract to see when you can legally exit and what notice you have to give.
You may want to time the handover date for January 1st, as changing payroll providers mid-year can restart deductibles and cause you to overpay on tax.
After confirming dates with both providers, develop a team to plan and oversee the transition process. This group should include HR, IT, and finance personnel alongside employee representatives to ensure you have a range of different skills and expertise on the project. Assign each team member clear roles and responsibilities to avoid confusion. If everyone isn't clear on what they're supposed to do, they may overlook tasks and cause bottlenecks.
Have your team develop a timeline with detailed milestones and deadlines to keep all stakeholders aligned. Here are the common checkpoints in a transition plan:
Finalize the HRIS platform
Give notice to the PEO
Agree on handover dates
Announce your decision to employees
Recruit any staff you require for the new in-house processes
Perform the data transfer between the PEO and the HRIS
Test the new system works
Provide training on using the HRIS
Update the employee handbook with any new policies
Launch the HRIS
Conclude services with the PEO
Monitor performance and collect feedback
Refine and adjust processes
Data migration and integration
By leaving a PEO, your business becomes solely responsible for data security and compliance. That means you must ensure there are no gaps in benefits coverage or security breaches to avoid violating data privacy and security laws.
Focus on these critical areas:
Payroll and tax compliance:

Leaving a PEO can affect tax withholding rates. Check whether payments have changed to avoid fines from the IRS for incorrect filing or underpaying
Employment laws and regulations:

As the sole employer, it's your duty to stay updated with changing regulations. Assign personnel to track and apply federal, state, and local laws and train them on what to look for
Benefits, health insurance, and worker's compensation:

Lapses in coverage can lead to

fines of up to $2,880 USD

under the Affordable Care Act (ACA). Arrange new plans to coincide with leaving your PEO
The biggest financial risk comes from violating GPDR and CCPA laws. Businesses have been known to face penalties of up to $20 million for non-compliance.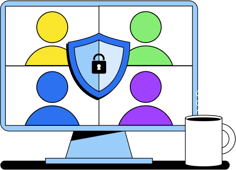 You can safeguard employee information by securely transferring your core HR data. Top HRIS solutions like Deel should assist you with the migration process. Here are the main steps:
Collect employee data from your current PEO:

Download a CSV file alongside any other data sources from your provider.
Review and clean the files:

Delete duplicated, outdated, and inaccurate files to avoid inconsistencies in your HRIS database.
Upload data to your HRIS:

Import all the files to the new system with the help of your provider's onboarding team.
Set up your HR team:

Create accounts for relevant personnel and set permissions for each role.
Check the system works:

Review and revise the data to check for errors before launch day.


Change management
Moving from a PEO to an HRIS changes the structure of your company and your team's roles. Due to the widespread upheaval, you need a robust onboarding plan to ensure the smooth adoption of the new HRIS and address potential resistance from employees.
Your key points of focus are the HR and finance departments who will absorb more responsibilities. Support them by offering comprehensive training on how to use the new system. As personnel may have concerns about their new workload, discuss the steps you've taken to streamline processes and distribute tasks fairly.
All staff require training to familiarize themselves with the system's new self-service features. Host workshops to give teams practical knowledge of the platform and guide them through the self-service features. For independent use, give employees access to guides and resources like Deel's employee help center and video library.
Setting up dedicated lines of support on Slack or Microsoft Teams can also ease the transition, as team members will know where to go to ask questions and receive quick responses. This will help them feel supported during the switch and alleviate any concerns about their benefits plans changing.
Testing and launching
Start testing your new HRIS as you approach the end of your PEO contract to catch and resolve any issues before you officially launch the system. Run scenarios like onboarding a new hire or generating a report to assess how the HRIS manages common tasks.
Running parallel operations also allows your team to use the HRIS while relying on the PEO as a backup. So, if problems arise in the initial days of implementation, you won't interrupt operations while you resolve them.
After comprehensive tests and checks, you'll be ready to formally end services with your PEO. Anticipate problems and their solutions as you'll no longer have your provider as a backup plan. Have the group who performed the pilot conduct a SWOT analysis to assess the strengths, weaknesses, opportunities, and threats present in the transition.
For instance, you might determine the HRIS has a steeper learning curve than expected. This provides an opportunity to provide extra training and get employees excited about the upcoming changes.
Overall, the SWOT analysis will make you more responsive to issues and minimize the disruption to your HR functions.
Be sure to communicate proactively with employees through this stage. They should know when they can use the HRIS and lose access to the PEO. Regularly give updates about the progress and timeline to foster transparency and build trust with staff—even if it's just to confirm you're on track.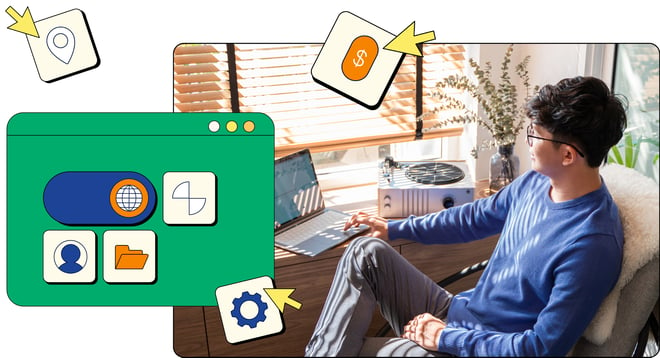 Continuous monitoring and growth
Transitioning from a PEO to an HRIS is a continuous process that requires constant checks and adjustments. You've overhauled your entire system so challenges are inevitable.
Monitor the HRIS's performance via the following methods:
Data analysis:

See whether metrics like time-to-hire and software adoption rates are trending upward. This indicates your HRIS has improved your operational efficiency
Goal tracking:

Check whether your provider is helping you make progress toward your objectives.
Benchmarking:

Compare your financial and operational performance against industry competitors. If you're not meeting targets, but still getting average or higher scores, that tells you any issues are due to external factors, not your HRIS
User feedback:

Ask employees to share their challenges and wins with the HRIS. You can provide an anonymous online feedback form to get truly candid feedback
When challenges arise, employees will be able to work directly with HR team members to overcome them. If there are additional questions or issues, your HRIS provider can give you extra support. At Deel, our clients get 24/7 in-app support to receive fast, effective solutions.
Meet Deel HR: A global-first HRIS
Deel offers comprehensive HR services with global support, simplifying the process for companies looking to hire worldwide without dealing with complex labor and tax laws in each country. Our services are tailored for companies of all sizes, with Deel HR free for companies with up to 200 people.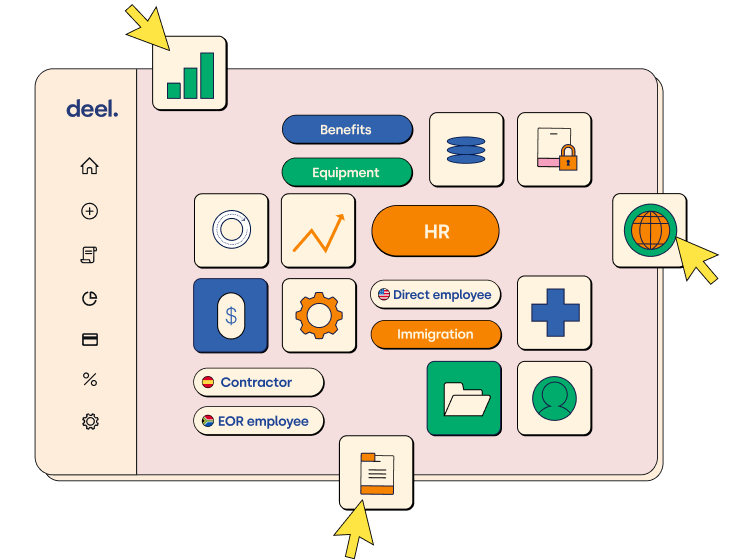 And once you're a Deel customer, you'll quickly see the impact. For example, ThirstySprout noticed their operations became twice as efficient, and Palm NFT Studio reduced its administrative workload by 80 hours a month.
Since using Deel HR we decreased the time of onboarding and offboarding from 3 to 5 hours to 3 to 5 minutes. For us, being able to have one place where we pay contractors and manage HR solves a huge problem. It makes things seamless.
David Stepania, Founder, ThirstySprout
Take your HR to the next level with Deel
Realizing your company has outgrown its PEO can be overwhelming at first—but it's actually cause for celebration, as it signifies a phase of growth for your organization.
By switching to an all-in-one platform like Deel, you can gain a newfound of your operations, and increase your autonomy and efficiency while saving on tech costs.
We can help you navigate the process with ease. Book a 30-minute demo with Deel to see our platform in action and answer your questions in a Q&A session.