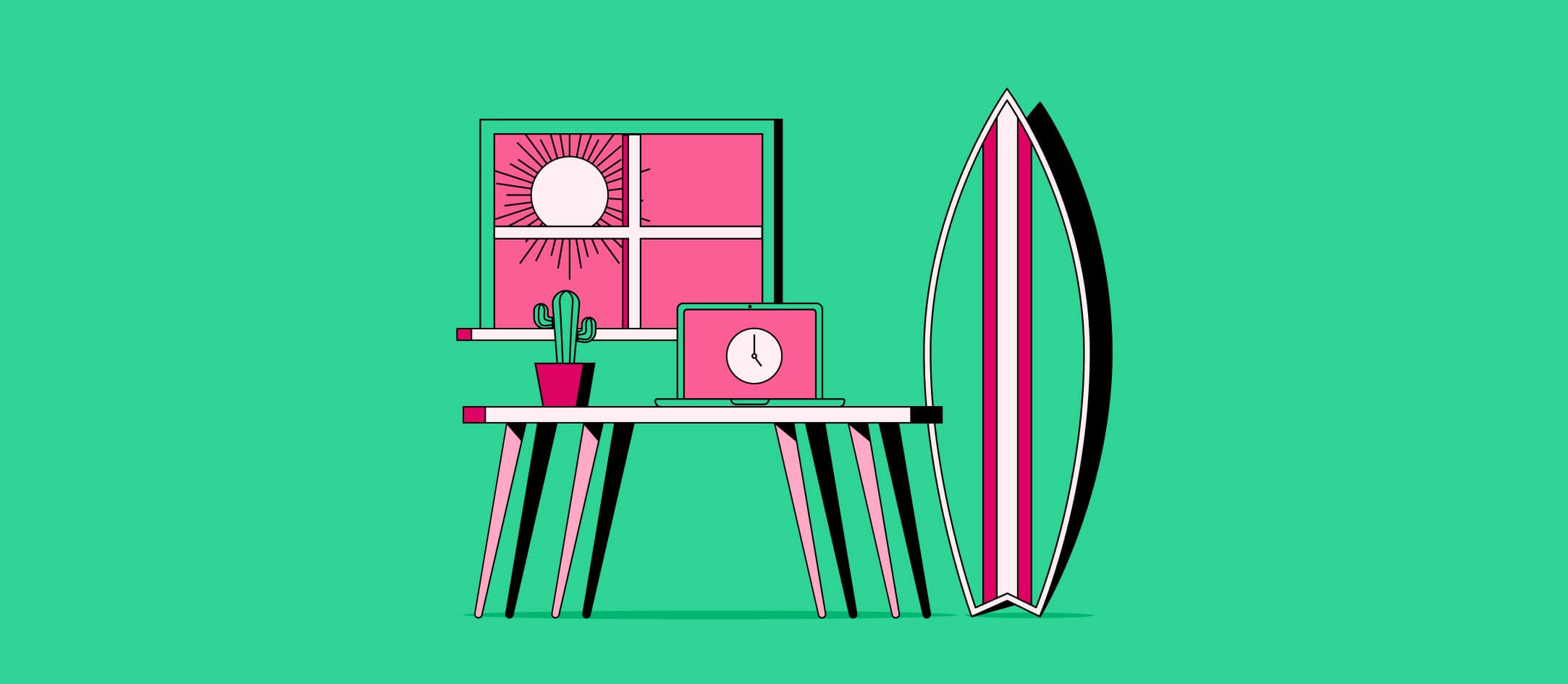 How to Register a Sole Proprietorship in Nauru
Learn how to register a sole proprietorship in Nauru: the registration process, required documents, as well as the taxation system in this country.
Written by Anja Simic
August 12, 2021
Contents
Need help onboarding international talent?

Try Deel
Nauru is an island country located in the Pacific Ocean, and it is the third smallest country in the world. It has a relatively small market, but Nauru is considered a tax haven. It is more and more popular among foreign investors because there is no income tax for permanent residents.
English is the official language in Nauru and the currency used is the Australian dollar. It is the only country in the world that does not have a capital city.
Disclaimer: Be aware that this article is not a substitute for legal advice. Please always check official websites or seek legal advice before you take action.
Sole Proprietorship in Nauru
If you're looking to open your own business rather than work in a company, a sole proprietorship might be the right fit. A sole proprietorship (sometimes referred to as sole trader) is a business formed and owned by an individual. This business form is easy to establish and run, unlike other forms. The law does not distinguish the business from its owner. Being run by only one person, this form is flexible to the changing business environment. You can make decisions easier and take action instantly. The liability of a sole proprietor is unlimited, which means that you are responsible for all the assets and debts of your business, and you're operating it with all your fortune.
Before you start operating, first, you need to register your sole proprietorship with the authorities. We have gathered the information you'll need in order to register your business easily and properly.
Registration process
To register a Sole Proprietorship in Nauru, you will have to visit the Department of Justice & Border Control. It is located in the Parliament House, in Yaren district. Go to the front desk and ask for the Application Form - Registration of Business Name (Individuals). Notice that you need to attach a passport-size photo to the application. Fill out the form and submit it, along with the following documents:
Passport biodata;
TIN (Taxpayer Identification Number);
Birth Certificate.
The TIN is obtained at the Nauru Revenue Office (NRO) by filling out the application form.
Upon submitting the application, you will be given the Invoice for the business name and business license. Take this document to the Department of Finance, located in Civic Centre, Aiwo District, to pay the fee and finish the procedure. The name reservation fee costs $20, and the annual business license fee costs $300. After the payment, your business is registered, and you are ready to start operating.
Taxes in Nauru
If you are a non-resident individual, and your gross revenue does not exceed $250,000, you are subject to the Small Business Tax (SBT). The SBT rate is 2.5%, and it is paid quarterly. If your gross revenue exceeds $250,000, the tax is calculated at 10%.
If you are an individual and a resident and your gross revenue does not exceed $250,000, you are subject to the Business Profit Tax (BPT), and you are free of charge.
BPT is paid annually if your turnover exceeds $250,000 at a rate of 10%.
Looking to hire independent contractors in Nauru? Here's how to do it compliantly.