How to Set Up as an Independent Contractor in Kosovo
Are you looking to set up as a contractor in Kosovo? In this article, we'll walk you through registering an individual business in this country.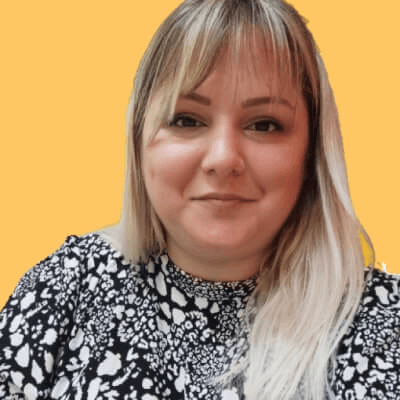 Written by Stefana Zaric
May 19, 2022
Contents
Need help onboarding international talent?

Try Deel
Are you a Kosovo resident looking to set up as an independent contractor and become self-employed?
In 2020, The World Bank ranked it in the top 15 countries for doing business, with a score of 73.2/100. This growth has been steady over the years. In 2016, Kosovo ranked 47th, and today it's evaluated in a more favorable way than other countries in the region.
Kosovo has shown a lot of unexplored but promising business potential in a variety of fields. According to the mentioned study, Kosovo provides good economic circumstances, has good infrastructure, and paying your taxes is relatively easy.
This illustrates the efforts Kosovo is putting into creating a positive business environment in the country.
Are you interested to learn more? We'll walk you through the process of setting up your own business in Kosovo and the documentation you may need.
Disclaimer: This article is not a substitute for legal advice. Please always check official websites or seek legal advice before you take action.
Registering a business in Kosovo
The procedure of registering your business in Kosovo is relatively straightforward.
If you're planning to work as an independent contractor, you can register an Individual Business (licno poslovno drustvo), where you have the full responsibility of your business finance and any debt. This company can either have its own name or take your legal last name and the abbreviation "PP" (which stands for "privatno preduzece" or the equivalent in the language you're using in the documentation).
When you determine this type of company is the right choice for you, collect the necessary documentation and register your company with the KBRA. You're allowed to choose the language in which you're going to submit the request: Serbian, Albanian, or English.
Note: All the documentation you submit to the KBRA (Kosovo Business Registration Agency) in the process of registering your business is considered public, except for your personal information. The KBRA has a month to publish the following data about your company:
Company name and type
the address where you've registered it
A brief description of what the company does
Your name and the names of all co-founders or directors
For how long your company exists
Founder's capital
Where can you submit the request for business registration?
Regardless of the municipality where you live or where you're going to do business, you can register your company at any KBRA office, as they're all connected. Visit the official KBRA website to see the list of offices and their addresses.
Registering your company in Kosovo
To complete the registration of your business in Kosovo, follow these steps.
Step 1
Choose the appropriate form to fill in, depending on what kind of business you're registering (where it's an individual business, an LLC, etc.) You can download the corresponding form on the KBRA website or get it at their office when you arrive to register the business. If you're unsure about filling out the form, you can ask the Agency employees for help.
Step 2
When you've completed the form and signed it, double-check the information to make sure it's accurate. Then it's time to submit the request. If any information in the form is incomplete or outdated, you'll be notified.
Note: Don't forget to bring your ID with you because you'll be asked to show it to the KBRA employee in charge of your documentation.
Step 3
You get a confirmation that you've successfully submitted your request to register a business. There's no need to make any payments at this point, but if you want to change anything in your documentation later on, you'll need to pay a fee.
Step 4
Now it's time to make a company seal. When finished, open a bank account in a local bank and register any employees you may have to set up their pension scheme.
The whole process may take anywhere from two to 11 days to complete.
The documentation you need to register an individual business
What else do you need to submit other than a personal ID and the form that contains essential information about you and your business?
Only a signed declaration that the person who filled out the form is also the business owner.
When registering an individual business, you don't need to submit any other documentation. Remember that you can also register your business online as the Kosovo government decided to simplify the process.
Visit this website and follow the instructions to complete your registration.
Tax obligations for business owners in Kosovo
According to law, the VAT system applies to both products and services sold on the territory of Kosovo. You're not required to register in the VAT system until you surpass the threshold of 50,000 EUR of profit within 12 consecutive months. From that moment, you have 15 days to register in the VAT system. If you fail to comply, the Tax Administration will do it for you, and you'll be charged retroactively.
Individuals who carry on independent business activities and have an annual turnover in excess of EUR 50,000 are subject to individual income tax at the general progressive rates.
Up to 960 EUR per year: the rate is 0%
960 EUR - 3000 EUR: the rate is 4%
3001 EUR - 5400 EUR: the rate is 8%
Over 5400 EUR: the rate is 10%
Taxpayers with annual gross income up to EUR 30,000 (EUR 50,000 before 2019), who are not required to, and do not opt to, keep books and records, are subject to tax at the following rates:
3% on gross income from trade, transport, agricultural and similar commercial activities (but not less than EUR 37.50 per quarter); and


9% on gross income from the provision of services, from conducting professional activities, and from entertainment and similar activities (but not less than EUR 37.50) per quarter.




If your sector is trade, agriculture, transport, and similar commercial activity, the corresponding tax rate is 3%. If you're in the education, entertainment, services, and similar sectors, your tax rate will be 9%.
Other than this, you also need to pay a 5% tax rate in the name of the pension fund contributions. This applies to your gross earnings.
Note that these tax rates are among the lowest in the region and the EU.
Start your business journey in Kosovo
Independent contractors in Kosovo can become self-employed and register an individual business in a pretty straightforward manner. The process doesn't take long, you don't need much paperwork, and you can submit your request online in a chosen language.
So, if you're looking to make your status official and become a registered business in Kosovo, now you have all the information you need so - good luck!
If you're not looking to become a business owner in Kosovo, but hire an employee in this country, visit this page to learn how.