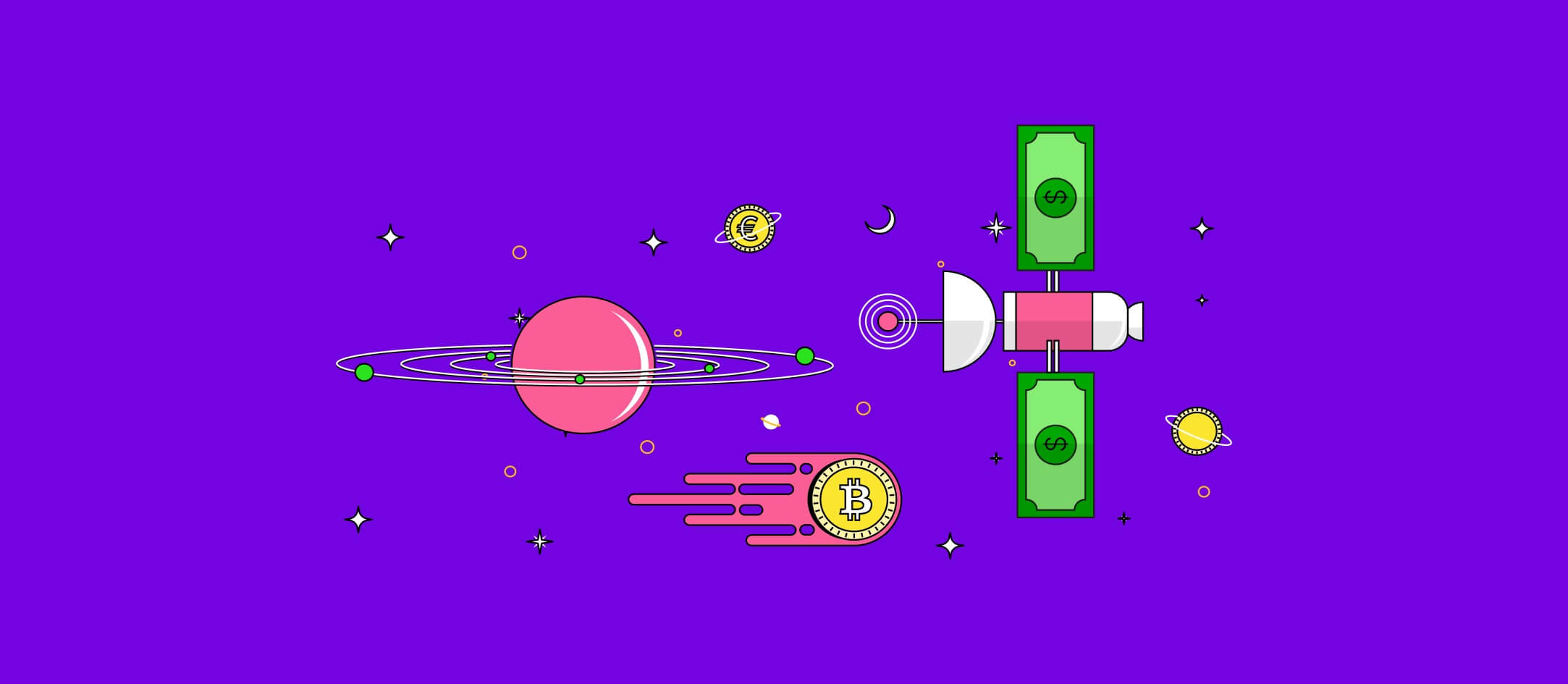 Infographic: Your Go-To Payroll Compliance Checklist
Looking for ways to boost your compliance efforts when running global payroll? Start by following this simple, three-phased payroll compliance checklist.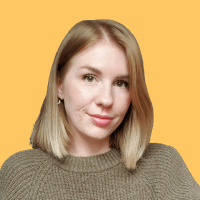 Written by Shannon Hodgen
April 24, 2023
Improper payroll implementation can limit growth prospects, increase risk, inflate costs, and lower profits. To ensure your company is running payroll compliantly in every country, you need expert guidance. This infographic provides a high-level overview of some of the steps you can take to increase your payroll compliance efforts. To reduce your risk of non-compliance before, during, and after payroll, work with a global payroll provider such as Deel.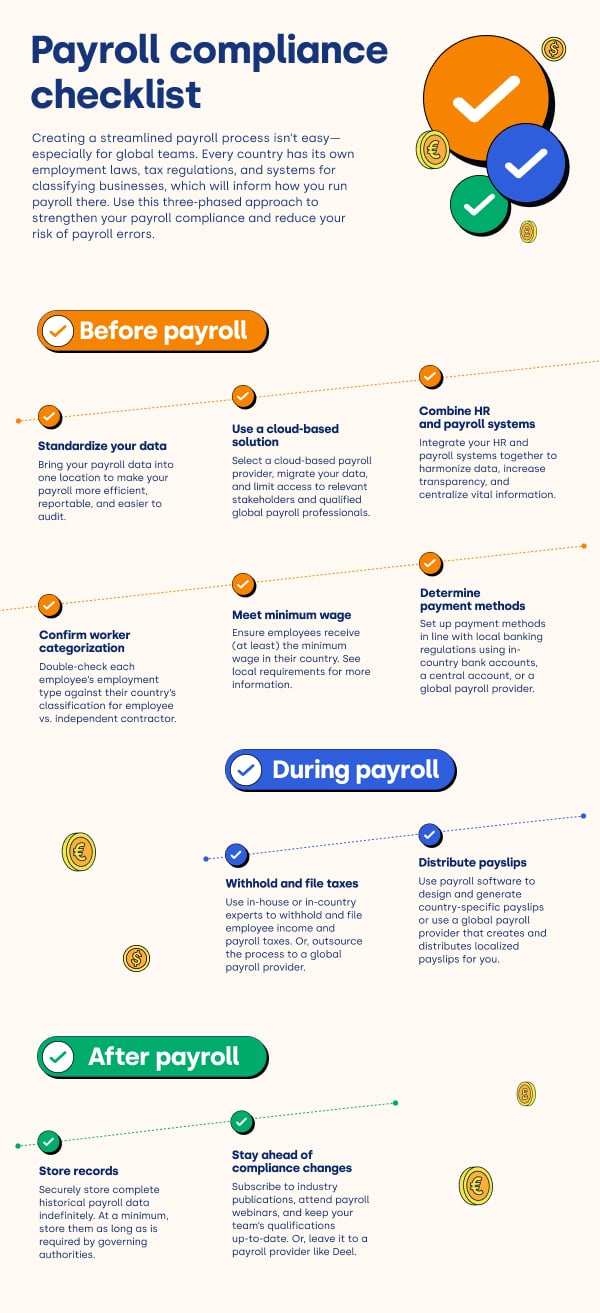 Let Deel handle payroll compliance for you
Run globally-compliant payroll around the world in just one click with Deel's Global Payroll. Over 15,000 companies worldwide use Deel to streamline their payroll processes. Deel handles all things compliance, including:
Employee benefits and deductions
Local filing with authorities
Salary and tax payments (where applicable)
Pay slip creation and delivery
Localized contracts and documents
Compliant onboarding and offboarding
Book a 30-minute product demo to get a closer look at Deel's Global Payroll solution.
Disclaimer: This content is intended for informational purposes only. Consult with a payroll professional or seek legal counsel to ensure compliance with local payroll laws.