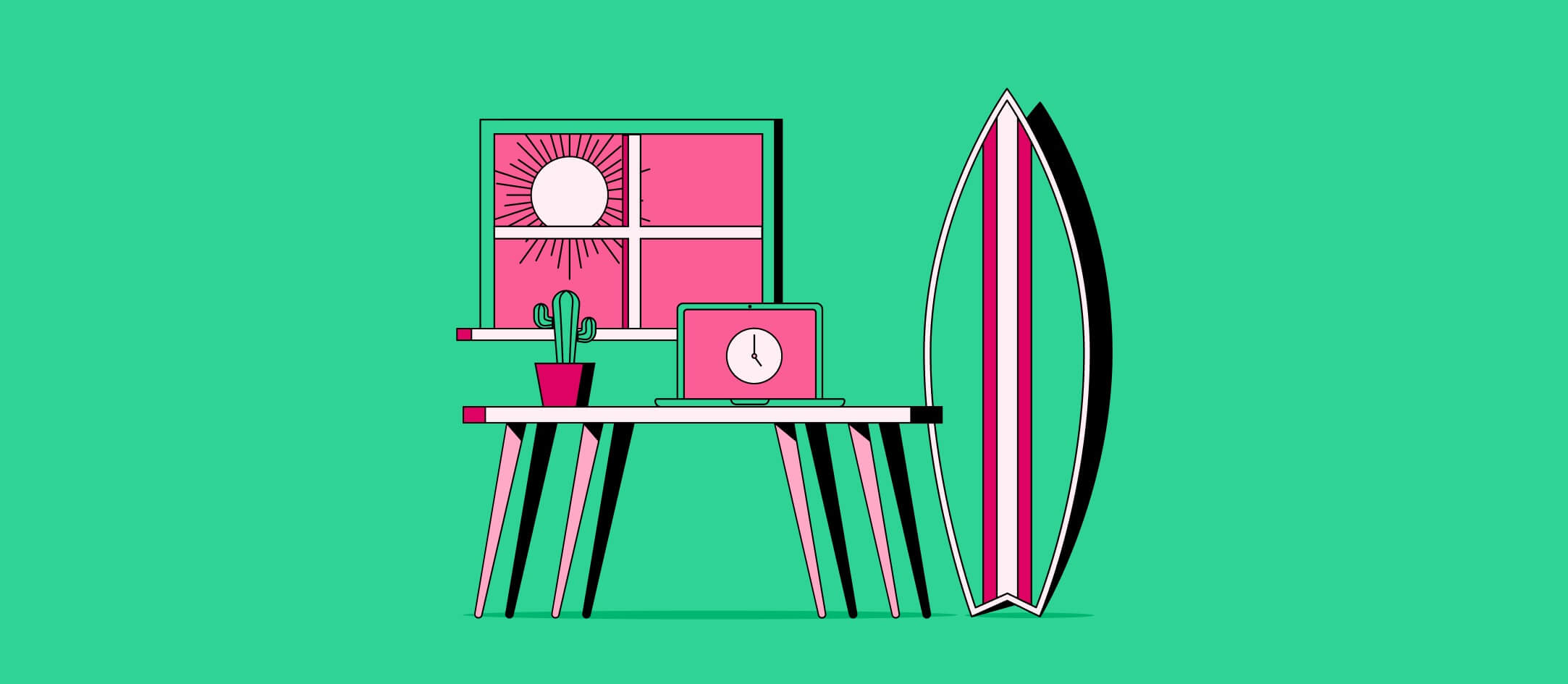 How to Register a Sole Proprietorship in Guyana
Starting a sole proprietorship is quite popular in Guyana because it is the easiest one to establish and run. Learn the steps to register your business as well as the taxation system in this country.
Written by Anja Simic
August 12, 2021
Contents
Need help onboarding international talent?

Try Deel
Guyana's economy is the fastest-growing in the world, with projected GDP growth of 58.2% in 2022, mostly due to oil production. The Dutch were the first to settle in Guyana in the 1600s. They engaged in trading activities with the Americans, Spanish, and Portuguese. Petroleum, forestry, agriculture, mining, and fishing are the most important economic sectors in Guyana. The capital city is Georgetown, the official language is English, and the official currency is the Guyanese dollar.
The country is expected to remain one of the fastest-growing economies, with double-digit growth rates in 2023 and 2024.‍
Disclaimer: Be aware that this article is not a substitute for legal advice. Please always check official websites or seek legal advice before you take action.
Sole proprietorship in Guyana
Starting a sole proprietorship is quite popular because it is the easiest one to establish and run. The liability is not limited, which means that the owner is responsible for all the assets and debts. It is easy to adapt the business to the fast-changing environment because of its simple form, and the decisions can be made instantly. Before you start operating, you will have to register the business first.
Registration of business name in Guyana
To register your business in Guyana, first, you have to register a business name with the Deeds and Commercial Registries Authority (DCRA). To apply for business name registration, you have to be above the age of 18.
The Commercial Registry office is located at Ave of the Republic, Georgetown (see location here). Ask an officer for a Business Name Application Form. Fill out the form and submit it to the officer, along with a copy of your national ID or passport. The application fee of GYD 5,000 will be charged. The approval should take up to three business days. If everything is in order, your business name will be registered.
Taxpayer Registration in Guyana
After legitimizing your business with the Commercial Registry, the next stop should be at the Guyana Revenue Department (GRA) to register the business for taxation purposes.
First, you will need to obtain your TIN. The Taxpayer Identification Number (TIN) is a unique number issued to each taxpayer. The application can be made at GRA Headquarters, 200-201 Camp Street, Georgetown, or any of its Regional Branch Offices. The TIN registration fee equals GYD 1,000.
If your annual revenue exceeds fifteen million dollars (GYD 15,000,000), you are obliged to register for VAT purposes. If your annual income is less than this amount, you don't have to register your business for VAT; however, you can do it voluntarily. The VAT rate is levied at 14% tax on all local or imported goods and services.
The Income Tax is applied to earnings derived from Guyana or elsewhere. It is calculated at 28% on Income less than GYD 1,560,000 earned annually and at 40% on income in excess of the same amount. If your annual income is less than GYD 780,000 (or GYD 65,000 monthly), you are not required to pay the Income Tax.
Looking to hire independent contractors in Guyana? Here's how to do it compliantly.