What's included
Expert-reviewed policy in Google Doc format for easy editing

An annotated version that provides insight and guidance

Tailored components for remote and international workforces
With numerous remote workers across the globe, providing parental leave in line with every jurisdiction can be daunting.
Deel has created a free Global Parental Leave Policy Template so you can comply with all local labor laws and support families wherever you hire.

This policy template will help you:
Develop and enforce global parental leave guidelines that accommodate government mandates and cultural requirements from one country to another
Inform international team members of how global parental leave works
Establish fairness, inclusivity, and transparency across the company at a global level


This template is part of our remote work policy collection, which aims to support growing teams with modern and approachable templates for the future of work.

Use this template for free
Download the Global Parental Leave Policy Template for free and customize it to fit your needs.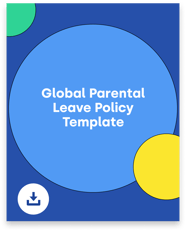 Global Parental Leave Policy Template Overview
In the past, global companies provided separate maternity, paternity, adoptive, and foster leave policies to meet local standards for every country. Today, the best global companies are adopting a holistic approach, offering global parental leave that sends a powerful message that all team members are equal, regardless of where they live.

The policy includes:
A policy overview
Worker eligibility
Policy terms and conditions
Instructions for workers
How to use this template
This template is a customizable document. You'll see placeholder text and prompts to guide your policy to reflect your team's unique approach to remote work.

We suggest including this policy in your remote workers' onboarding process to ensure they review and understand the details of the policy.