What's included
Editable fields with placeholders
Instructions and notes on how to use the template
Recommended reading and resources
Working with independent contractors is different from hiring employees: contractors don't receive statutory employee benefits, you don't withhold taxes from their income, and no employment contracts are required.
However, businesses should still sign written agreements that outline the scope of work, the nature of the business relationship, termination provisions, and more. These agreements:
Clarify collaboration terms
Protect both parties in case of a dispute
Mitigate employee misclassification risks and associated legal consequences
We've created an editable template you can easily customize to fit your specific needs and any applicable laws, based on your contractor's home country.
Get your independent contractor agreement template today.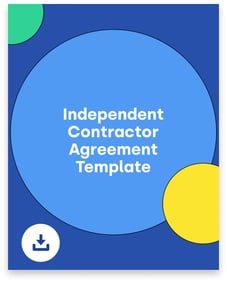 Disclaimer: The content in this document is provided for general information purposes only and does not constitute legal advice. Consult with legal counsel and check compliance with local labor laws before sharing the agreement with your contractor.