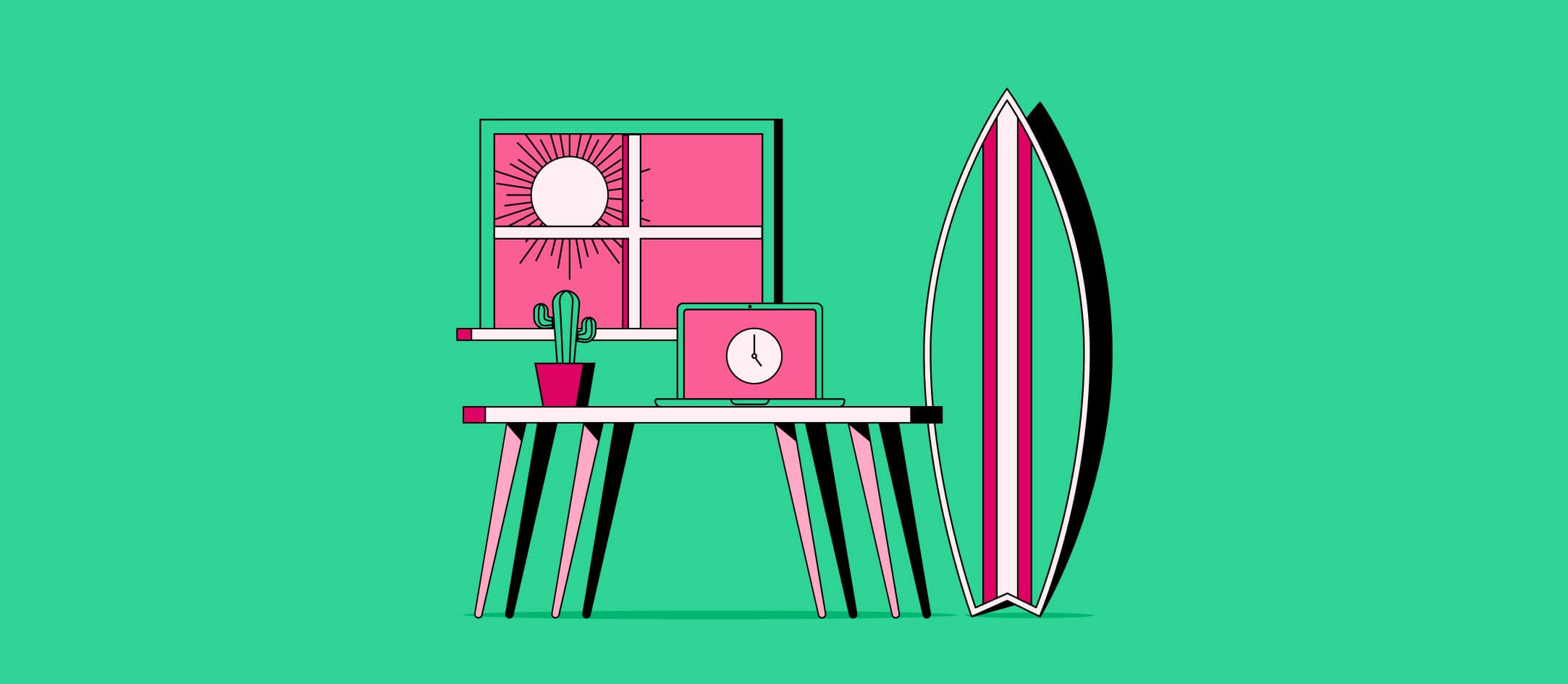 Management Guide: How to Empower Your Fully Remote, Distributed Team
Switching to remote-first? Get actionable tips on building a great remote-first company culture from Deel's People team.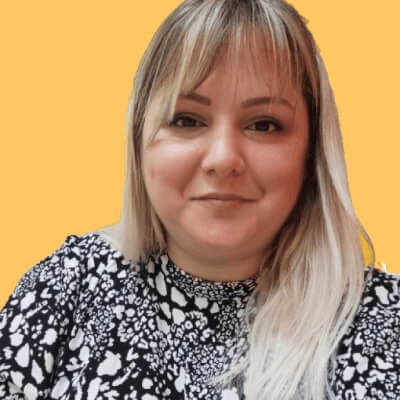 Written by Stefana Zaric
April 20, 2022
Contents
Need help onboarding international talent?

Try Deel
In 2020, Gallup found that 59% of US employees wanted to keep working remotely as much as possible, even as restrictions lift. Remote work helps increase employee productivity and achieve a better work-life balance, so companies have incentive to embrace a long-term remote-first approach.
Building a great remote-first culture isn't easy, given the lack of face-to-face communication and perks of in-office bonding. But it is more than possible. Below, Deel's internal People team shares a few tried-and-tested tips to create a healthy remote-first work environment without a physical office.
How leaders can help build an engaging culture
While some employers are trying to force their remote teams back to the office, companies like Adobe, Slack, and Deel have embraced a fully remote mindset. Whether you're a fully remote, hybrid, or a remote-friendly company, your distributed team deserves investment in a remote work culture.
When leaders nurture interpersonal relationships, foster belonging, and celebrate accomplishments in the workplace, employees are almost 400% more likely to feel engaged in their role. Engagement correlates to increased employee satisfaction and retention, which can even positively impact company profitability.
Here are four tips on how leadership can participate in building an engaging workplace culture.
Encourage Employee Resource Groups (ERGs)
Employee Resource Groups (ERGs) are employee-led groups where workers gather in a safe space to discuss and support common goals and experiences. These groups encourage employees to build trust with their peers, facilitate friendships, and bring their full selves to work each they.
Employee Resource Groups can help remote workers bond as they don't have a physical office space to spend time together like office employees. ERGs are also useful on a company-wide level since they can help identify issues before they escalate and reduce the possibility of the environment becoming toxic.
ERGs related to mental health are particularly helpful in remote-first and remote-friendly cultures since asynchronous communication and lack of water cooler face-to-face chats can cause isolation in your remote workforce.
Talk about career development with your employees
Encourage managers to discuss career development in one-on-one meetings with their team members. Remote employees tend to feel left out more often than traditional office workers, so showing that you care about their growth can help them stay motivated. Over 90% of employees claim they'd keep working for a company if it offered more learning opportunities.
Once your employees become more tenured in their role, encourage them to be transparent with their manager on growth areas and see if they can leverage their experience to reach a higher level of contribution. That could be organizing team meetings for collaboration, creating a training where they excel the most or connecting one on one with a team member each week to check in on them and act as a leader.
Connect with your team on social media
Leverage your network and social platforms to grow your brand and encourage your employees to do the same. Connect with them on LinkedIn and align on how you'll promote the business externally.
Lead by example and share how you navigate a fully distributed company, talk about your lessons and successes, share employees' growth stories, and more.
Create and foster intentional connections and mentoring
As a leader, you should make yourself available to build one-on-one connections with employees at all levels. Encourage other senior leaders to do the same for less experienced colleagues.
Senior leaders can give more junior employees unique insight into company priorities and share stories and tips from their own career development. If you open up your calendar, provide employees with a meeting template or guidelines so they can show up prepared to make the most of your time.
Encourage those with higher seniority to do the same with their less experienced peers. Mentor relationships can enhance the bond between employees. Over 70% of Fortune 500 companies implement mentoring programs, and many of them have seen positive effects on different aspects of company culture, such as diversity and better employee experience.
Get the free Global Hiring Report
Our 2022 State of Global Hiring Report contains insights and data about in-demand roles, salary trends, and hiring rates around the world.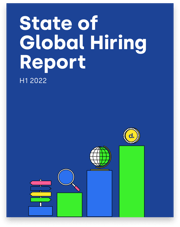 How managers can help their teams navigate a globally distributed company
If you are a manager guiding a team in a globally diverse company, your job is pivotal for the success and collaboration of your team. Here are the ways you can empower them to do their best work.
Embrace empathy and trust in your team
Trust may be difficult to build in remote teams, but it's critical to ensure an optimal working experience for everyone.
As the manager, you should be there to guide your team in the appropriate direction when needed. You hired them to do this work, so give them the space to breathe and do it how they see fit. Clear expectations, goals, key performance indicators, workflows, and deadlines can help you achieve trust without micromanaging your team.
Focus on data and documentation to reduce bias in decision making
Data-driven decision making process helps you reduce bias, from recruiting and onboarding to offering promotions and managing your employees.
Establish clear, objective and attainable metrics for measuring employee performance and evaluating their contributions to the company KPIs. By relying heavily on data, you can eliminate factors that may affect your decisions, even if it's unconsciously. That way, you will allow the same opportunities to all to succeed.
Build strong and transparent feedback culture
Honest, transparent, and frequent feedback helps maintain healthy workplace relationships and enables managers to take necessary action when an issue arises.
Feedback isn't always easy to give, but best practices are to:
Ensure anonymity for employees who prefer to express themselves anonymously
Ask for specific feedback rather than asking vague questions
Listen actively and ask follow-up questions
Model the reaction you'd like to see in your employees when receiving constructive feedback
Share the next steps with your employee to show you're determined to improve
Offer various styles of providing feedback so each employee can determine which style most resonates with them (for example, the

Start, Stop, Continue

style)
Be mindful of the number of meetings with your team
Encourage async work policies whenever possible and prioritize planning and accountability so employee performance doesn't decrease when you reduce the number of meetings.
Spending too many hours video conferencing on Zoom can interrupt your workers' focus time and stop them from doing meaningful work. Sitting in meetings all day can also increase the chances of employee burnout. Synchronous communication is necessary for some tasks, but you should maximize asynchronous work, especially if distributed in different time zones.
Grow with Deel
Now that you have all the tips and tricks to empower your remote team members and build an inclusive, diverse, engaged remote workspace, it's time to start your journey.
If you're looking to join remote-first organizations or embrace the hybrid work model, Deel can help you expand your talent pool and hire and pay employees hassle-free in over 150 countries. Whether you want to welcome independent contractors or full-time remote employees to your team, we can help. Our user-friendly platform allows you to manage your global workforce's contracts, taxes, and payments in one place, in a few clicks.
We at Deel are cheering you on because we know that globally diverse companies are more vital than ever! If you want to learn more about how our platform works, book a demo with our team and ask anything you'd like to know.