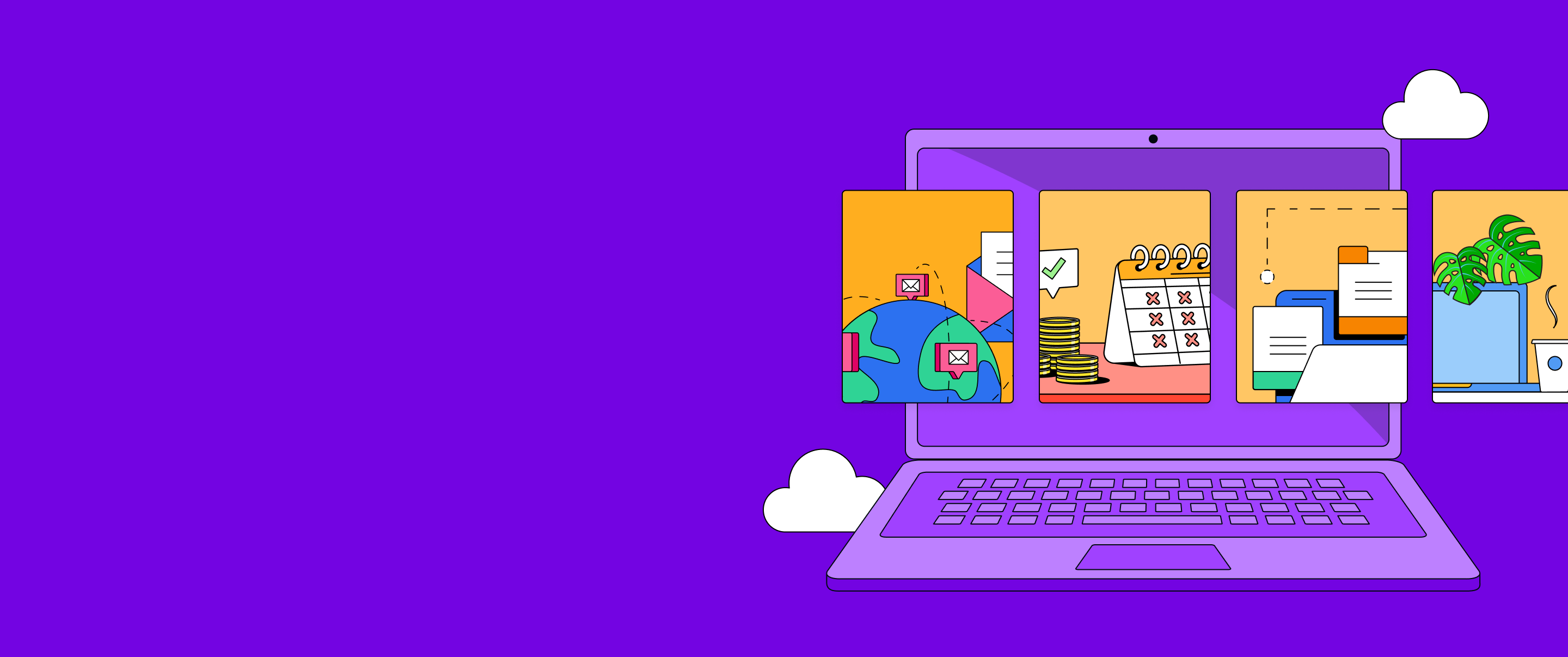 How to Follow Up On a Job Interview Like a Champ
A job interview status follow-up can make you stand out and connect with managers and recruiters. Discover how to do it effectively in this post.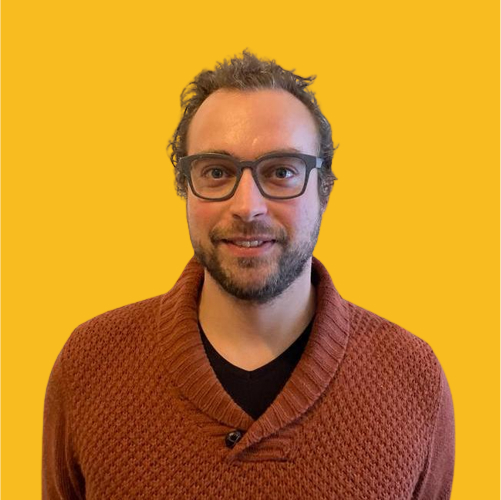 Written by Gabriele Culot
February 23, 2023
Contents
Need help onboarding international talent?

Try Deel
Key Takeaways
1. Post interview follow-ups are a powerful tool to ensure your profile is top of recruiters' minds.
2. A good follow-up flows naturally from items discussed during the interview.
3. A positive attitude is key to your follow-up's success.
You crafted a fantastic CV, applied to all your potential dream jobs, and nailed your job interviews. The path to your new job is smooth, and you're moving fast.
What's next?
After the action-packed weeks that led you to this point, there will likely be a waiting period for you. This is an excellent time to relax and prepare for the next steps in the hiring process.
But some of us cannot just stay idle. The good news is that you can keep your momentum going by following up with recruiters you already talked with to ask questions or to initiate a post-interview conversation about your job application.
This should take care of the action itch you might be feeling. Moreover, it can help you gain valuable insights into the role or your profile and application. It can also help keep your profile high up in the recruiter's mind giving you an edge over other candidates when the time to make a hiring decision comes.
So don't be quiet. Speak up with a smart interview follow-up!
1. Send a thank you email
Within the first 24 hours after the first interview, it's a good idea to send a message to the recruiter or manager you interacted with to thank them for the interview. This isn't just the polite thing to do, it's also smart.
After interviewing scores of candidates, it's easy to lose track of who is who; even the best candidates can blend into the background. A quick reminder of a good conversation and a thank you note can help move you back to the top. (just make sure you proofread it, typos will quickly push you down the ladder).
Thank the recruiter for their time, for valuing your application, and for the clear info they gave you during the interview. However, don't forget to mention more specific details about your call: the strong rapport that sparked instantly, how interested you are in their organization specifically, how at ease they made you feel, and so on.
2. Ask for a status update
Unlike the previous tip, this one needs a few business days to go by before you can ask without coming across as too pushy. As excited as you may be, it's not a good look to email a recruiter a few hours after an interview asking for updates.
Though it does feel nice, there can be many reasons for a company to go silent for a longer-than-comfortable time. They may be still interviewing, have unexpected issues they need to prioritize, or be overworked.
If the timeframe for a reply from them has gone by with no response, it's ok to get in touch and ask for an update. Not only will this remind them they need to get back to you, but it will also signal to them that you are interested in the role and are organized and structured, rather than spamming applications left and right, hoping for one to stick.
This should be a quick note, there's no need for small talk or apologies for getting in touch. If they don't find the time to reply, they will not appreciate an essay. Just mention that you haven't heard back yet and are eager to know how your interview went and the next steps.
If you still don't hear back from them, a second follow-up email asking for a final decision regarding your application may be a good idea, but at this point it may be good not to get your hopes up, and if you still don't get a reply after this communication, it may be best to just move on.
3. Address any concerns
If you feel any issues or concerns arose during your interview, address them. You can add them to your thank you message or keep them for a separate reply.
Not all interviews are perfect, and it's hard to distill all relevant information in just a short call. Hence, concerns or "gray areas" are totally normal. By addressing them openly, you make them just another topic of conversation rather than an unspoken issue. The recruiter will most likely be grateful for your proactive approach.
Be honest and concise, provide any additional information that may help clarify their concerns, and offer to follow up should they need more information. And keep in mind this is a two-way street, so feel free to ask for clarification if anything is unclear or doesn't sit right with you. Just be polite about it.
Remember that this kind of question should be reserved for explicitly voiced concerns, such as doubts about your years of experience, knowledge of a specific tool, or related to other specific interview questions. Don't use it to voice insecurities or issues you may be overthinking.
4. Adapt to your reader
While it's essential to always be professional, this can mean different things to different people or companies. Don't lose your personality trying to appease recruiters, but make sure you communicate in a way that fits their style.
Are they very formal in their communication? Keep things formal too.
Are they direct and big fans of bullet points?
Don't write a novel

Stick to actionable points

Be clear
Do they use emojis and very informal language? Feel free to let go and keep the rest of the hiring process fun and lighthearted. 🚀😉.
5. Connect on social media
You can do this in addition to your interview follow-up emails or phone calls. This is a way to connect directly with the recruiter outside the interview process. It can communicate that you appreciate their professionalism and personality beyond their role in interviewing you, and would appreciate staying connected.
Moreover, connecting with recruiters or hiring managers you interact with is a great way to build a solid professional network (platforms like LinkedIn and Twitter are perfect for this). Those contacts may come in handy next time you are looking for a job or to hire people in your own team.
6. Ask for feedback
Asking for feedback can be especially useful after an interview that didn't go well or once you are told you didn't get the job. There can be positive aspects to rejection, too.
Understanding what made your interview bomb or what details made another candidate get a job offer over you are invaluable insights that can help you improve to ensure you get the next interview right.
What's important here is to make sure you can take feedback constructively. You may not like or agree with everything the recruiter says, but you must turn that feedback into lessons and steps to improve your performance.
7. Don't be too persistent
While it's important to follow up, don't be overbearing. If you don't hear back after you reach out several times, it might be best to move on.
Not all recruiters have the time or patience to reply. They might not always have particular feedback regarding your candidacy, or may not be interested in providing it. The lack of a reply can also say a lot about the company culture of the organization you applied to. If they can't find a moment to get back to you, is this really the right environment for you?
8. Don't force it
It might be that your interview was just ok. Maybe you didn't click with the recruiter, maybe there were no concerns to address, or perhaps you already got your feedback during the interview.
While follow-ups can be powerful, they are not automatic interview performance boosters. If there is nothing to say, don't say anything.
A forceful or inorganic follow-up might actually end up hurting your application, as it will show recruiters you are focusing on getting hired through "hacks" rather than through the strength of your profile.
9. Stay positive
This should not need mentioning, but we'll add it anyway A positive attitude in all your interactions with your potential employer is paramount and can help you make an instant good impression.
This doesn't mean you have to lie and put on a mask of perfection, but try and be nice to interact with. Just like speed dating, being able to quickly communicate positivity can help carry you a long way towards your goal, so try and make sure this comes through in your interviews and follow-ups.
Looking for more career advice?
Deel helps connect the best workers with the best talent worldwide. Whether you're a direct employee, EOR employee, or independent contractor, we make working from wherever easy.
In this content series, we share articles, templates, and guides to help job seekers and new hires navigate the world of work. These resources guide you through the entire hiring process, from preparing your resume to interviewing to identifying professional development opportunities.