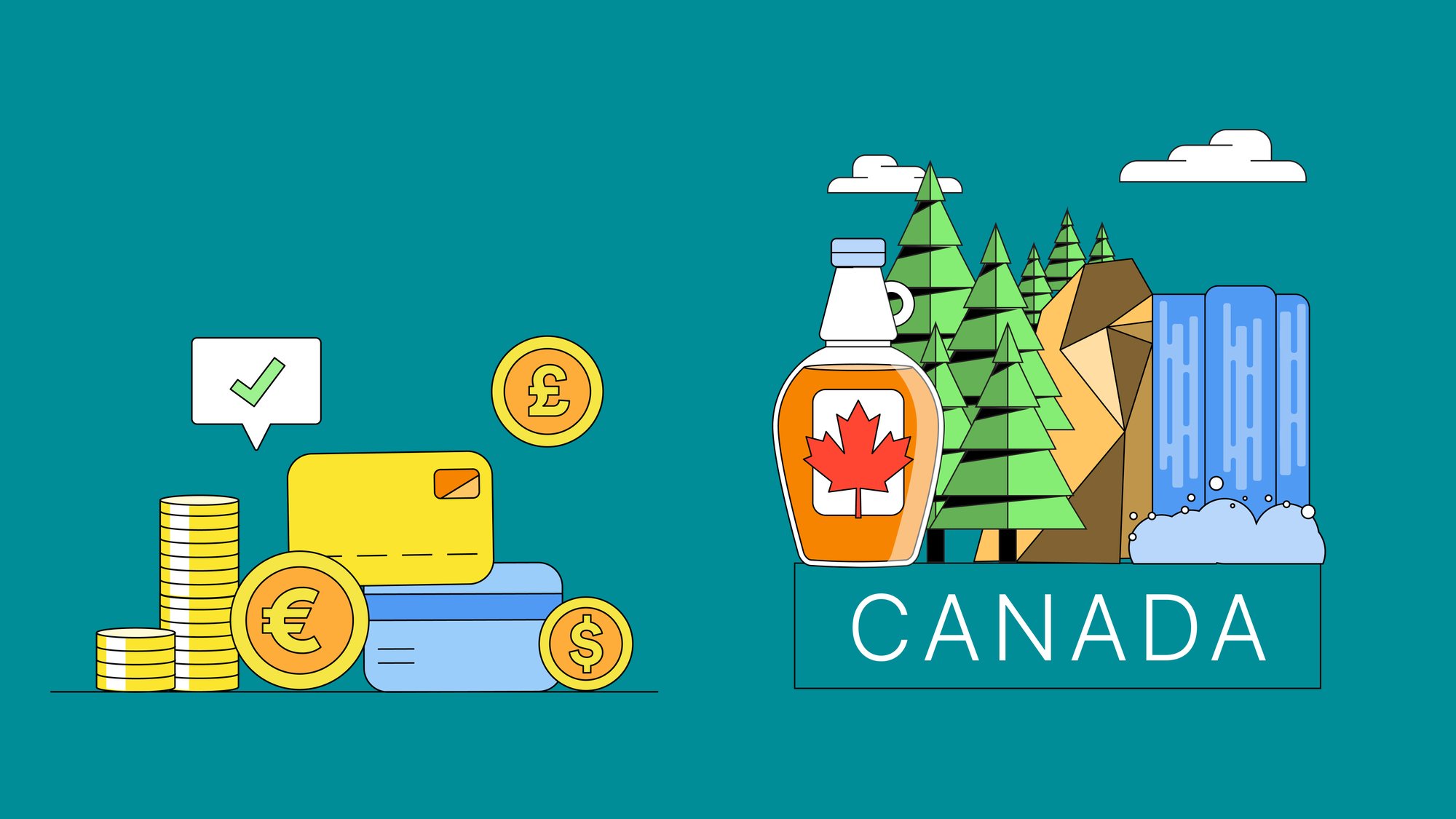 Opening a Bank Account in Canada: A Comprehensive Guide
Wondering how to open a bank account in Canada and what options are available to you? Find the answers you are looking for in this post.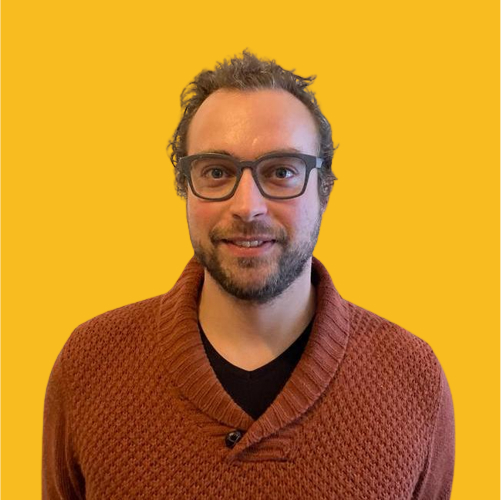 Written by Gabriele Culot
November 10, 2023
Key takeaways
Opening a bank account in Canada is easy, and banks offer financial products for every need.
To ensure success, make sure you have all the required documentation available before beginning the process of opening an account.
Select your financial products carefully, ensuring they fit your immediate needs and your long-term goals.
Canada ranks high on the list of most desired immigration destinations. If you're planning to start a new life chapter in Canada, one of your first steps will be to open a Canadian bank account.
Learn more about the process, its steps, and requirements in this comprehensive guide.
Choosing the right Canadian bank
Canada has a well-established banking system, providing a wide array of financial services tailored to meet the needs of both residents and internationals. Making an informed choice is essential–here's a closer look at some of the most popular banking options in Canada to help you choose the best bank for your needs.
Major Canadian banks:
International banks in Canada
Online banks in Canada:
Tangerine: One of the leading online banks in Canada, offering a range of banking products, including current and savings accounts and investment services.
Simplii Financial: Operates as an online-only bank in Canada, providing simple and transparent banking services, including savings accounts, mortgages, and investment products.
EQ Bank: Offers digital banking services, including high-interest savings accounts and guaranteed investment certificates (GICs), catering to customers looking for competitive interest rates and flexible online banking options.
Choosing the right bank in Canada depends on your banking preferences, the level of services required, and your comfort with online banking platforms. Consider the specific services, banking and international and local transfer fees, and customer support options each bank provides. It's essential to explore the offerings of different banks, both traditional and online, to make an informed decision that suits your banking requirements in Canada.
Please note that the presence and scope of services offered by international banks in Canada may vary, and it's advisable to directly contact the respective banks for the most up-to-date and detailed information about their offerings in the country.
Gathering the required documents
Opening a bank account requires the bank to verify your identity using proper identification methods. This can be done in two ways:
1. Provide two documents from a reliable source
One document showing your name and address
Another document displaying your name and date of birth
2. Provide a document from a reliable source listing your name and date of birth
This method applies only if your identity is also confirmed by one of the following:
A customer in good standing with the bank
Someone with a good reputation within the community in which you are opening the account
Examples of documents that may be important for different categories of individuals include:
For citizens/natives:
Canadian driver's license
Canadian passport
Recent utility bills (for address verification)
Social Insurance Number (SIN) card
For non-residents:
Valid foreign passport
Proof of address in the home country (utility bill, bank statement)
Proof of income (pay stubs, employer letter)
For newcomers/immigrants:
Immigration documents (work permit, study permit, permanent resident card)
Canadian address proof (lease agreement, utility bill)
Social Insurance Number (SIN) application confirmation
Employment or study details (employment letter, enrollment confirmation from a Canadian educational institution)
Tips for bank account opening process in Canada
Consider your language preferences: While English and French are both official languages in Canada, the majority of Canadians are English speakers. If you're more comfortable communicating in English, opt for banks with English-speaking staff. Most major cities have branches where English is the primary language of service.
Stay informed: Keep abreast of the Canadian economic climate and any banking regulations that might affect your account. Understanding the financial landscape can help you make informed decisions about the type of account and services that suit your needs.
Network and seek recommendations: Engage with local business networks and communities. Personal referrals from colleagues, friends, or neighbors who have experience with Canadian banks can provide valuable insights. They can recommend banks known for excellent customer service and hassle-free account setup.
Understand fees and services: Compare the fees and services different banks offer. Canadian banks often have various banking packages tailored to different needs. Consider your banking habits, such as the frequency of transactions and whether you need additional services like overdraft protection or international money transfers.
Popular bank account types in Canada
Canada's banking system offers a wide range of account options to cater to diverse financial needs and preferences:
Chequing account

(or

Checking accounts): A versatile account for day-to-day transactions, bill payments, and ATM withdrawals. Chequing accounts often have features like debit cards and checks for convenient access to funds, making them ideal for managing everyday expenses.
Savings account: Savings accounts offer a slightly higher interest rate compared to chequing accounts and are suitable for individuals looking to grow their savings over time. They are perfect for setting aside funds for future goals and emergencies.
High-interest

savings account: These accounts offer higher interest rates, allowing individuals to earn more on their savings balances, and are suitable for those who want to maximize their interest earnings while maintaining liquidity.
Tax-free

savings account

(TFSA): A government-regulated savings account that allows Canadians to earn tax-free investment income. TFSAs are versatile and can hold various types of investments, including cash, stocks, bonds, and mutual funds. Contributions are made with after-tax dollars, and any income or gains earned within the account are tax-free.
Registered retirement savings plan (RRSP): A tax-advantaged savings account designed to help Canadians save for retirement. Contributions to an RRSP are tax-deductible, reducing taxable income for the year of contribution. The funds in an RRSP grow tax-deferred until withdrawal, usually during retirement when the individual may be in a lower tax bracket.
Registered education savings plan (RESP): A savings account specifically created for a child's education. Contributions to an RESP are not tax-deductible, but the investment income grows tax-deferred. When the child enrolls in post-secondary education, the funds can be withdrawn to cover educational expenses, and government grants may also be available to boost savings.
Youth

savings account: Designed for younger individuals, youth savings accounts often come with educational resources and lower fees. These accounts encourage responsible money management from an early age and can be co-owned with a parent or guardian until the child reaches the age of majority.
Joint account: A shared account that allows multiple account holders to contribute and access funds. Joint accounts are suitable for managing shared expenses, such as household bills, and can be opened by spouses, family members, or business partners.
Business account: Tailored for entrepreneurs, freelancers, and businesses, these accounts offer specialized services, including business loans, merchant services, and tools to manage business finances effectively. Business accounts facilitate seamless financial operations for small and large enterprises alike.
Foreign currency account: Ideal for individuals or businesses engaged in international transactions, foreign currency accounts allow you to hold funds in different currencies. These accounts can help mitigate exchange rate fluctuations and simplify cross-border transactions.
Access to online and mobile banking in Canada
Canada's banking sector offers seamless online and mobile banking experiences tailored to modern lifestyles:
24/7 accessibility: Canadian banks provide round-the-clock access, allowing you to check balances, pay bills, and conduct transactions at your convenience.
Security measures: These measures ensure safe and secure transactions, providing peace of mind to customers conducting digital banking activities.
Convenient transactions: Canadian banks offer a wide range of digital services, allowing you to handle various financial tasks with just a few clicks.
Customer support: Access prompt and efficient customer support through online chat, email, or phone calls, ensuring quick assistance for inquiries, technical issues, and other banking-related concerns.
Mobile wallet integration: Canadian banks seamlessly integrate with popular mobile wallets like Apple Pay, Google Pay, and Samsung Pay.
Explore additional financial services
Beyond basic banking, Canada's financial institutions offer specialized services to meet diverse customer needs:
Currency exchange: Take advantage of competitive currency exchange services offered by Canadian banks. Easily convert money into Canadian dollars or other currencies, perform international transfers , and manage foreign exchange transactions with ease.
Direct debits and cheques: Set up direct debits for recurring payments and utilize cheques for specific transactions, ensuring flexibility in your banking transactions. Canadian banks provide options for managing these payment methods efficiently.
Overdraft

protection: Some banks offer overdraft protection, allowing you to access additional funds beyond your account balance, subject to approval. This feature provides a financial safety net for unexpected expenses.
Government support and regional considerations
The Government of Canada is committed to ensuring that newcomers to the country have the necessary resources and support to establish a secure financial foundation. We recommend you tap into the various initiatives and programs designed to assist newcomers in their banking journey.
Government support:
Financial literacy programs: The Canadian government offers financial literacy programs tailored to newcomers. These programs provide valuable information about banking services, budgeting, saving, credit management, and investing. Many organizations, both governmental and non-governmental, conduct workshops and provide online resources to enhance financial literacy among newcomers.
Social assistance and benefits: Newcomers may be eligible for various social assistance programs and benefits, including child tax benefits, housing subsidies, and healthcare support. Understanding the application processes and eligibility criteria for these programs can significantly impact your financial stability.
Language support: Language proficiency is crucial for effective communication, especially in financial matters. The government offers language classes and resources to help newcomers improve their English or French skills, ensuring they can confidently navigate banking services and understand financial documents.
Regional considerations:
Credit unions: In addition to traditional banks, credit unions are prominent in many Canadian provinces. These member-owned financial cooperatives offer various banking services and often prioritize community involvement. Credit unions can be especially appealing due to their personalized approach, competitive rates, and a strong emphasis on supporting local communities. Understanding the benefits and services credit unions provide in your region can help you choose a financial institution aligned with your values and needs.
Provincial banking regulations: Each Canadian province may have specific regulations and incentives related to banking and finance. For instance, some provinces offer incentives to encourage saving for education or homeownership. Familiarizing yourself with these regional regulations can provide unique financial opportunities that vary based on your location within the country.
Community resources: Many communities across Canada have settlement agencies, community centers, and cultural organizations that support newcomers. These organizations often collaborate with local banks and credit unions to provide information sessions, workshops, and one-on-one consultations to help newcomers understand banking services and make informed financial decisions.
By leveraging government support, participating in regional banking initiatives, and tapping into community resources, newcomers can navigate the Canadian banking system with confidence. Understanding both national and regional aspects of the banking landscape ensures that newcomers can access suitable financial services and make well-informed choices for their financial future in Canada.
Experience Canada to the fullest with Deel
Whether you're an entrepreneur, a digital nomad, or a newcomer to Canada, the country's vibrant culture, modern banking services, and global connectivity offer you the tools to manage your finances seamlessly. However, even before you start shopping for banking services, you will have to secure a visa, or relevant permits to live in Canada.
Deel simplifies obtaining essential visas and permits for your Canadian journey. Explore how our visa support services can assist you in realizing your ambitions in Canada, and begin planning your adventure today.