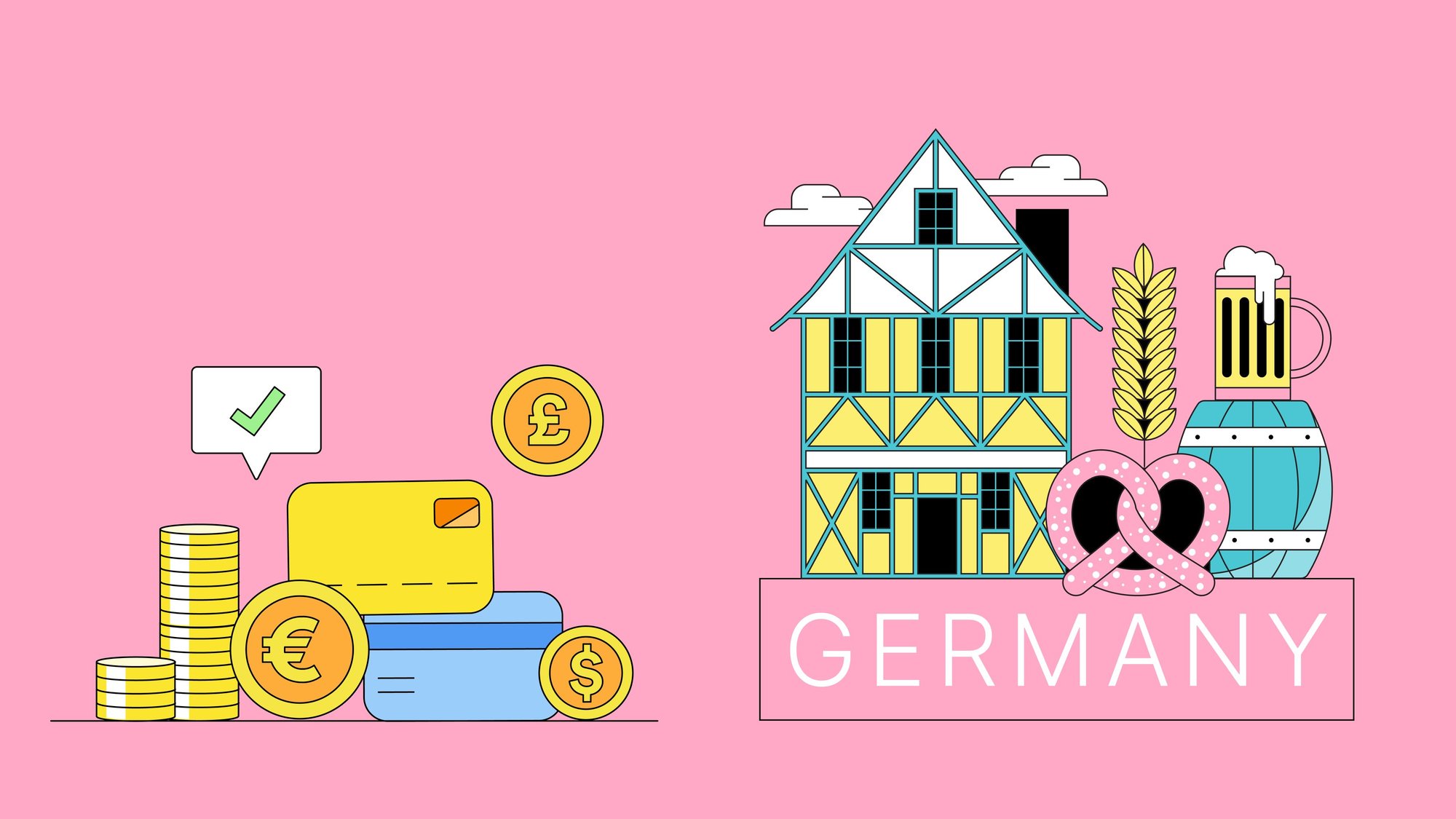 Opening a German Bank Account: A Step-by-Step Guide
Are you curious about opening a bank account in Germany and the available options? Discover the answers you seek within this informative post.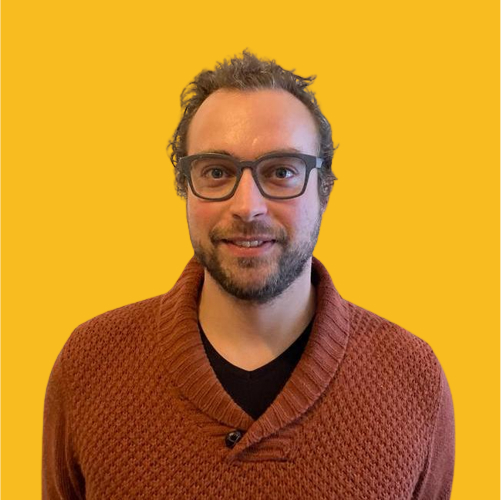 Written by Gabriele Culot
October 31, 2023
Key takeaways
Opening a bank account in Germany is easy, and banks offer financial products for every need.
To ensure success, make sure you have all the required documentation available before beginning the process of opening an account.
Select your financial products carefully, ensuring they fit your immediate needs and your long-term goals.
Germany is a leading European economy with a strong manufacturing history and a growing multicultural vibe. These qualities attract people from all over the world. If you're embarking on a journey to live, study, or work in Germany, setting up a bank account is one of your first and essential steps.
Discover how to open a German bank account in this comprehensive guide.
1. Choose the right bank
Germany boasts a variety of banks and financial institutions, each offering unique services and advantages. From traditional banks to online-first companies, from multinational groups to boutique private banks, the country has a broad offer to service one of the leading economies in the Eurozone.
Major german banks
International banks active in Germany
Online-only banks
N26:

A popular German fintech company operating as an online-only bank known for its mobile banking services, including checking, savings accounts, personal loans, and investments.
Comdirect:

An online bank in Germany that offers a wide range of banking and investment services, including trading accounts, investment products, and online banking features.
Research these banks to find the one that aligns best with your financial preferences and needs, including services like debit cards and Mastercard options.
What is a Girocard?
A Girocard, also known as an EC-Karte (Electronic Cash Card), is a widely used debit card system in Germany. Most German banks issue it, allowing cardholders to make electronic payments and cash withdrawals from ATMs.
Girocards are a fundamental part of the German banking and payment system and are commonly used by residents for everyday transactions. However, for international travelers and online shopping outside Germany, it may be advisable to have a credit card or bank card from a major international network in addition to a Girocard to ensure wider acceptance.
2. Gather the required documents
Opening a bank account in Germany necessitates specific documentation, contingent upon your residency status—whether you're a resident, non-resident, or newcomer/foreigner. Here's an elaboration on the essential documents.
For German residents:
Valid passport or German ID:

A key document proving your identity as a German resident.
Proof of address:

This usually includes documents such as a utility bill or rental agreement in your name, verifying your current German address.
Proof of income:

Demonstrating your financial stability, you'll typically need an employment contract or recent pay stubs to fulfill this requirement.
For non-residents:
Passport with a valid visa or residence permit:

Since you're not a German resident, your passport and a valid visa or residence permit are crucial to establishing your identity and legal status in Germany.
Proof of address:

This can either be from your home country, showing your original residence, or a temporary German address if you've relocated recently (your

Anmeldung will work

).
Proof of income or financial statements:

To assure the bank of your financial capability, you may need to provide income-related documents or financial statements from your home country.
For newcomers/Foreigners:
Passport with a valid visa or residence permit:

Essential to verify your identity and immigration status in Germany, especially if you're a newcomer or foreigner.
Proof of address:

While flexible, it's advisable to have some proof, which could be either from your home country or a temporary German address, depending on your situation (your

Anmeldung will work

).
Proof of income or Financial statements:

Demonstrating your financial situation to the bank can be essential. This may include employment contracts, pay stubs, or financial statements depending on your circumstances.
Banks may have varying requirements, so proactive communication with your chosen bank is advisable. Additionally, inquire about any additional documentation, such as Postident, which might be necessary to complete the account opening process. Being well-prepared with the proper documents ensures a smoother and more efficient experience when opening a bank account in Germany.
Tips for smooth account opening:
Research and choose the right bank: Research various German banks to find one that aligns with your needs. Consider factors like fees, services, branch locations, and online capabilities.
Gather necessary documents: Ensure you have all required documents, including proof of identity, address, and income, as well as any specific documents requested by your chosen bank. This preparation will streamline the application process.
Book an appointment: Many German banks prefer customers to schedule appointments for account openings. Contact your chosen bank in advance to arrange a suitable date and time, especially if visiting a branch is required.
Ask about language support: If you're not fluent in German, inquire whether your chosen bank offers services in English or your preferred language. This can facilitate communication during the account opening process.
Understand fees and terms: Carefully review the terms and conditions, including any fees associated with the account. Clarify any questions you may have about fees, minimum balances, and transaction limits.
Consider online-only banks: Online-only banks like N26 and Comdirect often have simpler account opening processes and lower fees. Explore these options if you prioritize convenience and digital banking.
Be patient and persistent: Opening a bank account in Germany may take some time and involve paperwork. Be patient and persistent in providing the required information and following up with your chosen bank if needed.
3. Choose the right German bank account
In Germany, various banking options are commonly available to cater to the diverse financial needs of residents and non-residents. Here's a list of some common types of bank accounts you can find:
Current account (Girokonto):

This is Germany's most basic and widely used bank account. It allows you to manage day-to-day transactions, receive your salary, and make payments.
Savings account (Sparkonto):

A savings account is designed for accumulating funds and earning interest over time. It offers a safe place to save money while keeping it readily accessible.
Student account (Studentenkonto):

Specifically tailored for students, these accounts often come with reduced fees and additional benefits like a free debit card or low-cost overdraft options.
Youth account (Jugendkonto):

Similar to student accounts but for younger individuals under 18, these accounts aim to teach financial responsibility and may offer parental controls.
Business account (Geschäftskonto):

Designed for entrepreneurs and businesses, these accounts come with features such as invoicing, merchant services, and business loans.
Online-Only account (Onlinekonto):

Many banks in Germany offer online-only accounts that can be managed entirely through digital platforms. These often have lower fees and convenient mobile banking apps.
Joint account (Gemeinschaftskonto):

Shared by two or more individuals, joint accounts are suitable for couples, family members, or business partners who need to manage finances together.
Foreign currency account (Währungskonto):

Ideal for those dealing with multiple currencies, these accounts allow you to hold and transact in foreign currencies.
Fixed-term deposit account (Festgeldkonto):

This account locks in your money for a predetermined period, typically offering higher interest rates than regular savings accounts.
Junior savings account (Kinderkonto):

Designed for minors, these accounts often come with parental controls and educational features to teach children about money management.
Premium or VIP accounts:

Some banks offer premium accounts with extra services, such as personal financial advisors, exclusive access to financial products, and concierge services.
Charity or social impact accounts:

Certain banks offer accounts where a portion of fees or interest goes to charitable causes or social impact projects.
Senior accounts (Seniorenkonto):

Tailored for older individuals, these accounts may include features like pension payments, insurance options, and age-specific benefits.
Non-resident or expatriate accounts:

Designed for individuals who are not permanent residents of Germany, these accounts may assist with international transactions and currency exchange.
Green or sustainable accounts:

Some banks offer accounts with a focus on environmentally sustainable investments and practices, aligning with eco-conscious customers' values.
It's important to research and compare different banks' features, fees, and services when choosing an account that suits your specific needs and circumstances. Additionally, always check the most current terms and conditions, as banking offerings may evolve over time.
4. Access to online and mobile banking in Germany
Germany has recently embraced digital banking, making online and mobile banking services readily available to residents and customers. This shift towards digital banking has transformed how people manage their finances in the country. Here's a closer look at the availability and features of online and mobile banking in Germany:
Broad accessibility:

Most major banks provide user-friendly online and mobile platforms.
Mobile apps:

Available for Android and iOS, with features like mobile deposit and fingerprint authentication.
Security measures:

Banks prioritize encryption and multi-factor authentication for customer protection.
Account management:

Users can monitor balances, review transactions, and conduct real-time account activities.
Bill payments:

Easily pay bills, set recurring payments, and schedule future transactions.
Funds transfer:

Transfer funds between accounts within and outside the bank, often with instant options.
Customer support:

Access support services and initiate chat sessions through online and mobile channels.
International transactions:

Facilitates international transactions, including currency exchange and wire transfers.
Alerts and notifications:

Set up alerts for account activities and balance changes.
Personal financial management tools:

Some platforms offer budgeting, expense tracking, and goal-setting tools.
Enhance your experience in Germany with Deel
Whether you're a business owner, a digital nomad, or an expat beginning a new chapter in Germany, the country's extensive banking choices, advanced online banking services, and international connectivity make managing your finances a breeze. However, even before you start shopping for banking services, you will have to secure a visa, or relevant permits to live in Germany.
Deel simplifies the process of obtaining your visa for your German aspirations. Discover our visa support services and kickstart your journey today.