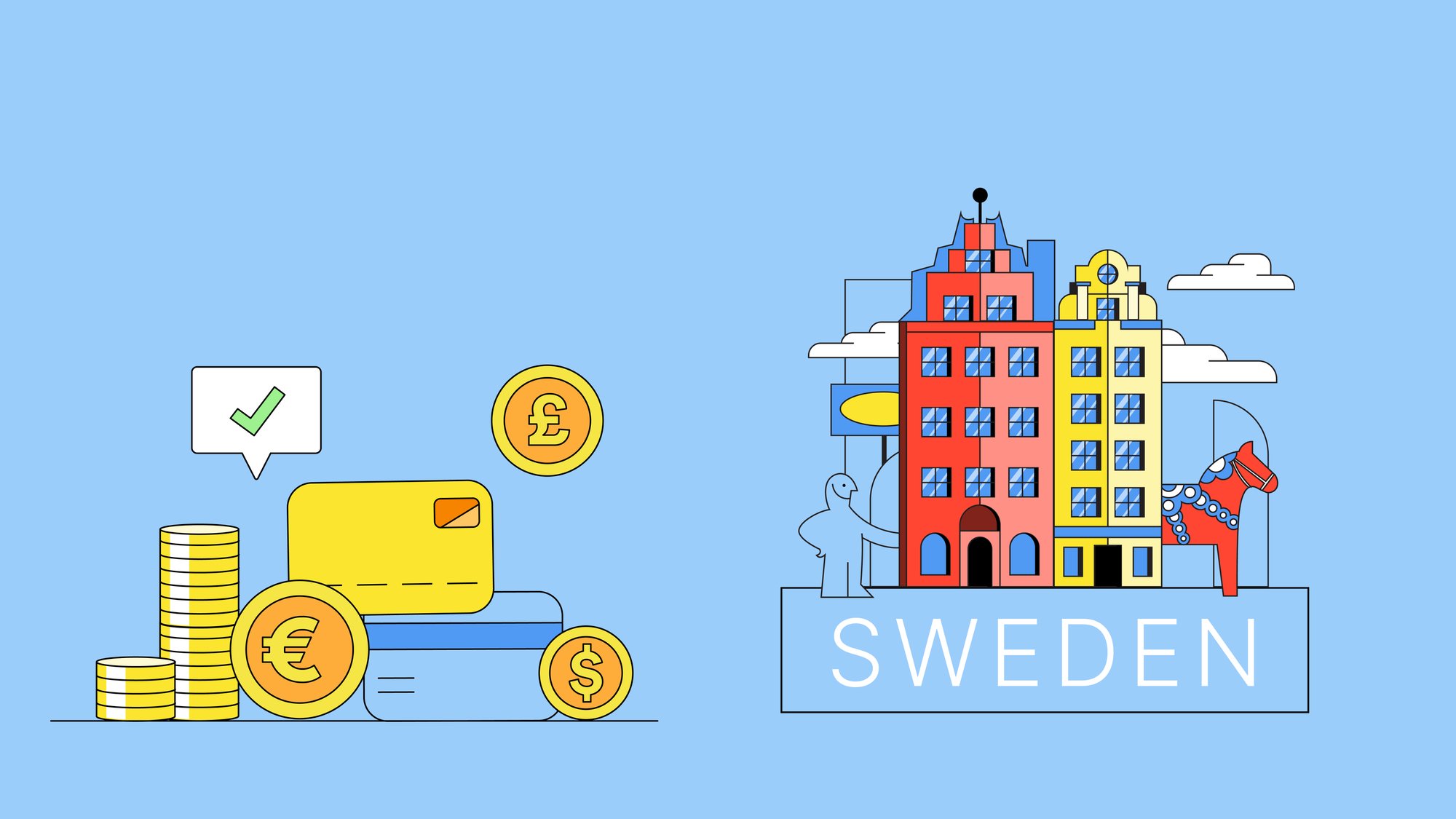 How to Open a Swedish Bank Account: A Comprehensive Guide
Wondering how to open a bank account in the Sweden and what options are available to you? Find the answers you are looking for in this post.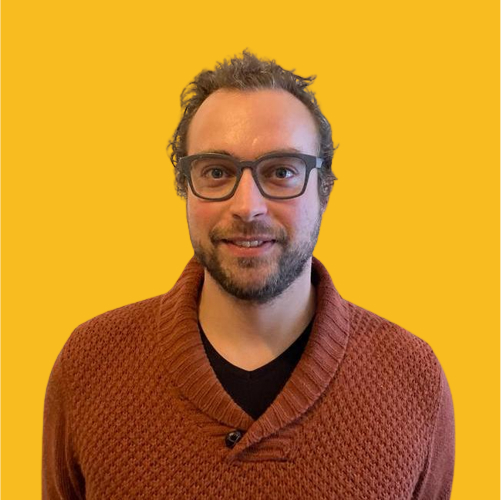 Written by Gabriele Culot
November 10, 2023
Key takeaways
Opening a bank account in Sweden is easy, and banks offer financial products for every need.
To ensure success, make sure you have all the required documentation available before beginning the process of opening an account.
Select your financial products carefully, ensuring they fit your immediate needs and your long-term goals.
A progressive society, stunning landscapes, and high quality of life make Sweden a coveted destination for immigrants. If you're embarking on a new chapter in Stockholm, Gothenburg, or anywhere else in Sweden, one of the first steps you will need to take is to open a Swedish bank account.
Learn more about the process, steps, and requirements, in our comprehensive guide.
Choosing the right bank for you
Major Swedish banks
International banks in Sweden
HSBC:

A global banking giant with a presence in Sweden, offering international banking services to individuals and businesses. They provide services like foreign currency accounts, international and

local transfers, and wealth management solutions.
Citibank:

Citibank operates in Sweden, providing international banking services tailored for expatriates, multinational corporations, and high-net-worth individuals. Their services include global banking, foreign exchange, and investment advisory.
Danske Bank:

Danske Bank is a prominent banking institution in Sweden, providing financial services to individual and corporate clients. They offer various banking products, including savings accounts, loans, and investment solutions.
Online banks in Sweden
N26:

N26 is an online bank that operates in Sweden, offering digital banking services through a user-friendly mobile app. They provide services such as online payments, savings accounts, and budgeting tools, catering to tech-savvy customers.
Revolut:

Revolut is another online bank available in Sweden, known for its innovative features like multi-currency accounts, fee-free international transfers, and cryptocurrency trading. It appeals to individuals who prefer seamless online banking experiences.
When choosing a bank, consider the range of services, fees, accessibility, and customer support to find the best fit for your financial needs and preferences.
Gathering the required documents
Generally anyone, including foreigners or non-residents in Sweden, can open a bank account. However, the required documentation can vary depending on your status in the country.
Below are commonly required documents when applying for a bank account in Sweden.
For Swedish citizens and residents:
Valid passport:

Your passport serves as primary identification and is essential for the account opening process
Swedish personal identity number (Personnummer):

Residents in Sweden are assigned a Swedish ID card, which is crucial for various official and financial transactions
Proof of address:

A utility bill, rental agreement, or an official letter with your Swedish address can be proof of residence
Proof of income:

Payslips, employment contracts, or any document confirming your source of income may be required by the bank to assess your eligibility for banking services
For non-residents:
Valid passport:

Essential for identification purposes, your passport is required for non-residents opening a bank account in Sweden
Proof of legal status:

Non-residents may need to provide documents proving their status, such as a visa, or a

residence card

orpermit, depending on their country of origin
Proof of address abroad:

Some banks might require proof of your address in your home country, such as a utility bill or official letter
Proof of income:

Similar to residents, non-residents need to demonstrate their source of income, typically through

payslips

or employment contracts
For newcomers/expats:
Valid passport:

As a newcomer or expat, your passport is an essential identity document to open a bank account
Residence permit:

Expatriates often need to provide a valid residence permit issued by Swedish authorities
Proof of Swedish residence:

A rental agreement, utility bill, or an official letter from your employer confirming your address in Sweden is required.
Proof of income:

Expats should provide employment contracts, job offer letters, or other proof of income sources.
Please note that specific requirements might vary depending on the bank's policies and individual circumstances. It's advisable to contact your chosen bank in advance to understand their exact documentation needs, as these requirements can differ based on your residency status and personal situation.
What is BankID?
Swedish BankID is an electronic identification system that allows individuals to conduct various online transactions and services securely. It is widely used in Sweden and has become a standard method for digital authentication and electronic signatures.
BankID is provided by several banks and financial institutions in Sweden and is used for various purposes, such as:
Online banking
Government services
Digital signatures
e-Identification
BankID operates through a mobile app or a software application provided by the user's bank. To use BankID, individuals need to first obtain it from their bank, and then they can use it to authenticate themselves and sign documents electronically, all while ensuring a high level of security and privacy.
Popular types of bank accounts available in Sweden
In addition to the standard personal account, Sweden offers various types of bank accounts tailored to different financial needs:
Savings account (Sparkonto):

A basic account for saving money, offering modest interest rates and easy access to funds.
Checking account (Lönekonto):

Similar to a savings account, a checking account provides a convenient way to manage everyday transactions, including deposits, withdrawals, and payments.
Youth account (Ungdomskonto):

Specifically designed for young individuals, these accounts often come with educational features and lower fees.
Business account (Företagskonto):

Offered to businesses, providing services tailored to the needs of entrepreneurs, including business loans, merchant services, and payroll management.
Joint account (Gemensamt Konto):

A joint account allows two or more individuals, such as couples or business partners, to share the account and manage their finances together. It's useful for shared expenses and collaborative financial planning.
Online banking account (Internetbankkonto):

Many banks offer online banking accounts, allowing customers to manage their finances online. These accounts often have features like online transfers, bill payments, and account monitoring via web or mobile apps.
Premium/exclusive accounts:

Some banks provide premium or exclusive accounts with additional benefits such as higher interest rates, personalized customer service, travel insurance, and access to exclusive events. These accounts are tailored for high-income individuals or those with specific financial requirements.
Student account (Studentkonto):

Designed for students, these accounts typically offer fee waivers, low transaction fees, and other student-focused benefits to help young adults manage their finances while studying.
Foreign currency account (Valutakonto):

For individuals or businesses dealing with international transactions, banks offer foreign currency accounts, allowing customers to hold funds in various currencies and make transactions without constantly converting between currencies.
When choosing a bank account in Sweden, consider your specific financial needs and lifestyle to select the most suitable account type for you. Each account type comes with its unique features and benefits, so take the time to compare offerings from different banks to find the one that aligns with your requirements.
Tips for a smooth bank account opening process
Book an appointment:

Many banks in Sweden require appointments for account openings. Schedule a meeting in advance to ensure you have dedicated time with a bank representative.
Understand fees and services:

Familiarize yourself with the fees associated with different account types and services the bank offers. Choose an account that aligns with your financial needs and budget.
Visit the nearest branch:

If possible, visit a local bank branch you're interested in. In-person assistance can often clarify any doubts and streamline the application process.
Ask questions:

Don't hesitate to ask questions about account features, transaction limits, and online banking services. Clear communication ensures you choose the right account for your needs.
Consider online banking:

Many banks in Sweden offer robust online banking services. If you're comfortable with online transactions, opt for an online account, which often comes with added convenience.
Bring a Swedish speaker:

While English services are often available, that may not always be the case. If you're not confident in your language skills, bring a friend or colleague who speaks Swedish fluently. They can help translate and ensure you understand all the terms and conditions.
Be patient:

The process might take some time, especially if there are specific documentation requirements. Stay patient and be prepared to follow up with the bank if needed.
Online and mobile banking services in Sweden
In Sweden, internet banking services have become increasingly sophisticated, offering various features to cater to customers' financial needs. Here is a list of commonly available online services:
Fund transfers:

Seamlessly transfer money between accounts, including both internal and external transfers, for various purposes such as bill payments and person-to-person transactions.
Mobile wallet integration:

Link your bank account to popular mobile payment services to make secure transactions using your smartphone or other mobile devices.
ATM/branch locator:

Use the online or mobile banking app to locate nearby ATMs and branches, making it convenient to access cash and in-person banking services.
Investment management:

Access investment portfolios, track market trends, and manage your investments online. Some platforms offer real-time stock trading and investment analysis tools.
Loan applications:

Apply for personal loans, mortgages, and other financial products directly through the online or mobile banking platform. Submit necessary documents electronically for a streamlined application process.
Account management:

Manage your bank account online, including savings, checking, and investment accounts, from a single dashboard.
Bill payments:

Set up recurring bill payments, schedule future payments, and pay utility bills, rent, and other expenses online. Some platforms offer the option to scan bills for quick payment setup.
Card management:

Activate, deactivate, or report lost/stolen credit and debit cards online. Set spending limits, enable international usage, and receive instant notifications for card transactions.
Budgeting tools:

Access budgeting features, including expense categorization, spending analysis, and savings goal tracking. Some platforms offer personalized financial advice based on your spending patterns.
Customer support:

Initiate live chat support, request callbacks, or email customer service directly from the mobile app. Some platforms offer video call support for more complex inquiries.
Instant payments:

Make instant payments to recipients using their mobile phone numbers or email addresses, facilitating quick and convenient money transfers.
Explore additional financial services
Swedish banks offer additional services to cater to diverse customer needs. Be sure to explore them and consider the ones that fit your needs.
Credit cards:

Banks provide various credit card options, including standard, gold, and premium. These cards include rewards programs, cashback incentives, travel benefits, and exclusive discounts at partner merchants.
Foreign exchange services:

Exchange Swedish Kroner (SEK) into any foreign currency for travel, business, or investment purposes. Banks often offer physical currency exchange and digital forex services for added convenience.
Insurance products:

Swedish banks often offer insurance coverage ranging from life and health insurance to property coverage.
Investment products:

From mutual funds to government bonds, Swedish banks can give you access to a wide range of investment options.
Financial consultations:

Receive expert advice on investment strategies, retirement planning, and wealth management, helping you make well-informed financial decisions.
Tax services:

Many Swedish banks offer tax consultancy services, ensuring your dealing with the

Skatteverket

(Swedish tax agency) is always positive.
Personal loans and mortgages:

Banks offer competitive interest rates, flexible repayment terms, and quick approval processes for various purposes.
Charitable giving and donation platforms:

Some banks offer platforms for charitable giving, allowing you to donate to organizations and causes directly through your bank account.
Safe deposit boxes:

Rent secure safe deposit boxes at bank branches to store valuable documents, jewelry, and other important items, ensuring their safety and protection against theft or damage.
It's important to note that the availability of these services can vary between different banks and may depend on factors such as account type, customer eligibility, and specific agreements between the bank and its customers.
Experience Sweden to the fullest with Deel
Whether you're an entrepreneur, a digital nomad, or a newcomer to Sweden, the country's vibrant culture, modern banking services, and global connectivity offer you the tools to manage your finances seamlessly. However, even before you start shopping for banking services, you will have to secure a visa, or relevant permits to live in Sweden.
Deel simplifies obtaining essential visas and permits for your Swedish journey. Explore how our visa support services can assist you in realizing your ambitions in Sweden, and begin planning your adventure today.