Living in Dubai: How to Open a Bank Account in UAE
Wondering how to open a bank account in the UAE and what options are available to you? Find the answers you are looking for in this post.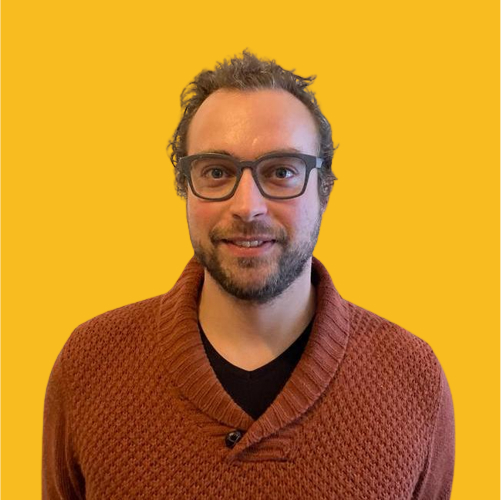 Written by Gabriele Culot
September 22, 2023
Key takeaways
Opening a bank account in the UAE is easy, and banks offer financial products for every need.
To ensure success, make sure you have all the required documentation available before beginning the process of opening an account.
Select your financial products carefully, ensuring they fit your immediate needs and your long-term goals.
The United Arab Emirates (UAE) has become a global business, tourism, and expat living hub. If you're an expat, digital nomad, or potential immigrant with plans to settle in this dynamic country, opening a bank account is one of the first steps you'll need to take.
This is an easy and straightforward process, as long as you have the proper documentation and choose the right financial products for you. Below are six steps to ensure your first days in the UAE run smoothly.
Setting up my account with NBD was a breeze. The process was incredibly simple and efficient. In just about 15 minutes, I got everything sorted. Meeting a representative from NBD at the metro station made things even more convenient. In no time, my account was up and running.
Philippe Stark, Senior Account Executive SMB, Deel
1. Research and choose the right bank
The first step is to research and select the best bank for your needs. Both local and international banks in the UAE provide a wide range of services to cater for the financial needs of expats, digital nomads, and residents. When choosing a bank, consider:
Your banking preferences
Access to services
Specific financial products that align with your goals
For example, you may look for banks offering excellent online banking services, a vast ATM network, and options for personal and business accounts.
It helps to do your research beforehand so you already know what bank, or banks, you will go for once you arrive.
Local banks in the UAE
International banks in the UAE
2. Gather the required documents
Opening a bank account in the UAE requires specific documentation based on your residency status and purpose. Below is a list of the required documentation for different categories of individuals.
For UAE residents:
Passport Copy: A copy of your valid passport with clear identification and personal details.
Emirates ID: Your Emirates Identity Card, which serves as a national identification and residency proof for UAE residents.
Proof of Address: A recent utility bill (electricity, water, etc.) or a rental agreement in your name verifying your local address.
Salary Certificate: A letter from your employer stating your monthly income and employment details.
Visa Page: A copy of your passport page containing your UAE residence visa.
For expats:
Passport Copy: A copy of your valid passport.
Proof of Address: Similar to residents, provide a recent utility bill or a rental agreement, although the address can be from your home country.
Reference Letter: Some banks will require a reference letter from your home country's bank, introducing you as a reliable customer.
Income Proof: If you're receiving income from a source outside the UAE, provide documents such as employment contracts, pay stubs, or tax returns.
For digital nomads:
Passport Copy: A copy of your valid passport.
Proof of Address: Depending on your situation, this can be flexible. It could be a utility bill from your home country or other proof of residence.
Proof of Income: Since digital nomads often have diverse income sources, provide documents such as freelance contracts, invoices, or proof of online business income.
Reference Letter: A reference letter from a previous banking institution might be helpful to establish your financial credibility.
For non-residents (Offshore accounts):
Passport Copy: A copy of your valid passport.
Proof of Address: Similar to digital nomads, provide a utility bill or other proof of address from your home country.
Bank Reference Letter: Typically required for non-resident accounts, this letter from your current bank introduces you as a customer with a history of responsible banking behavior.
Explanation of Source of Funds: Depending on the bank and the regulations, you might need to provide details about the sources of funds you'll be using for the account.
It's important to note that this is not a comprehensive list and that requirements can vary from bank to bank, so we recommend you contact your chosen bank beforehand to understand their specific documentation needs. Additionally, regulations and requirements can change, so staying up-to-date with the latest information is crucial.
Tips for smooth account opening:
Complete Documentation: Ensure that all copies of documents are clear, legible, and up to date.
Notarization: Some banks require certain documents to be notarized or certified by a relevant authority.
Translations: Translations might be necessary if your documents are not in English or Arabic.
Application Form: Be prepared to fill out an application form provided by the bank, including personal details and other relevant information.
Patience: The account opening process might take some time due to verification procedures and other formalities. Be patient and cooperative throughout the process.
By having all the required documentation in order, you'll be well-prepared to navigate the bank account opening process in the UAE, regardless of your residency status or purpose.
3. Choose the type of account
Banks in the UAE offer a wide variety of bank accounts, so it's essential to research their specifications and choose the one that best fits your needs. Not all banks will have the same financial products, so be thorough in your research.
Below are some of the most common types of accounts available from banks in the UAE.
Savings account: A basic account designed for individuals to save money while earning interest on their balance. It offers liquidity and is suitable for day-to-day transactions.
Current account: (a.k.a. checking account) Primarily used for everyday transactions, such as bill payments and withdrawals. Current accounts usually offer features like cheque books and debit cards.
Fixed Deposit account: In this type of account, you deposit a certain amount of money for a fixed period at a predetermined interest rate. These accounts are ideal for those looking to earn higher interest on their savings.
Multi-currency account: Allows you to hold and manage multiple currencies within one account. It's beneficial for individuals or businesses dealing with international transactions or foreign currencies.
Joint account: A joint account is opened and operated by two or more individuals. It's commonly used by family members, couples, or business partners for shared financial management.
Salary account: Typically offered to employees through their employers, a salary account is used to receive regular salary payments. It often comes with features such as a debit card and access to online banking.
Business account: Tailored for businesses, this type of account provides various features to manage business finances, including business loans, payroll services, and merchant solutions.
Islamic account: Compliant with Sharia principles, Islamic accounts avoid interest-based transactions. Instead, they offer profit-sharing and ethical investment opportunities.
Offshore account: These accounts are suitable for non-residents who want to keep their money in a foreign jurisdiction for various financial benefits, including tax advantages.
Non-resident account: Specifically designed for non-residents, these accounts allow individuals to maintain their banking activities in the UAE even if they are not residing there.
4. Fulfill minimum balance requirements
Minimum balance requirements in UAE banks refer to the minimum amount of money that must be maintained in a bank account to keep it active and avoid potential fees or penalties. These requirements vary among banks and types of accounts.
Generally, UAE banks offer a range of accounts with different minimum balance thresholds to cater to diverse financial needs. Basic savings or current accounts often have lower minimum balance requirements, making them accessible to a broader range of customers. On the other hand, premium or specialized accounts that offer enhanced features and benefits might have higher minimum balance requirements.
For expatriates, digital nomads, and individuals with fluctuating incomes, selecting an account with a manageable minimum balance is crucial to avoid unnecessary stress and fees while enjoying the convenience of banking services.
5. Select additional banking services
UAE banks go beyond essential banking services by offering a variety of extra services that enhance the overall banking experience for their customers. These services cater to different financial needs and lifestyles, making managing money more convenient and rewarding. Here are some common and useful extra services that are often offered with UAE bank accounts:
Mobile Banking Apps: Most UAE banks provide feature-rich mobile banking apps that allow customers to access their accounts, make transactions, pay bills, and even invest.
Online Banking: Comprehensive online banking platforms enable customers to manage their accounts, transfer funds, pay bills, and access various banking services.
Debit and Credit Cards: Many banks offer a range of debit and credit cards tailored to different needs, such as travel, shopping, and rewards. These cards often include benefits like cashback, discounts, and airport lounge access.
ATM Network: Access to a wide network of ATMs across the UAE and internationally allows customers to conveniently withdraw cash and conduct various banking transactions, avoiding hefty fees.
International Banking Services: For those with global financial activities, international banking services such as multi-currency accounts, foreign exchange services, and international money transfers provide seamless cross-border transactions.
Overdraft Facilities: Some accounts offer overdraft facilities that allow customers to temporarily exceed their account balance, providing flexibility during financial emergencies.
Personal Loans and Credit Facilities: Banks offer a range of loan options, including personal, car, and home loans, to help customers achieve their financial goals.
Investment Opportunities: Banks provide investment products and services, including mutual funds, fixed deposits, and investment advisory, to help customers grow their wealth.
Wealth Management: Premium banking customers often receive personalized wealth management services, including financial planning, investment strategies, and estate planning.
Priority Banking: Priority or premium banking customers enjoy dedicated relationship managers, priority services, and exclusive benefits tailored to their financial status.
Mobile Payment Services: UAE banks often integrate with popular mobile payment platforms, enabling customers to make payments using their smartphones and digital wallets.
Bill Payment Services: Convenient bill payment services allow customers to settle their utility bills, credit card payments, and other expenses directly from their accounts.
Insurance and Protection Plans: Some banks provide insurance products such as life, travel, and health insurance, providing customers with additional financial security.
E-statements: Electronic bank statements offer an eco-friendly alternative to traditional paper statements, allowing customers to view their account transactions and balances online.
6. Complete the application process
Once you have done your research and made your choices, submit the required documents and fill out the application form provided by your future bank. This can often be done both in person or online. The bank will review your application, and you'll receive your account details upon approval.
Make your UAE experience the best it can be with Deel
Whether you're a business owner, a digital nomad, or an expat settling into your new life, the UAE's diverse banking options, advanced mobile banking services, and international connectivity will empower you to manage your finances easily. However, even before you start shopping for banking services, you will have to secure a visa, or relevant permits to live in the UAE.
Deel makes obtaining your digital nomad visa for your Dubai and Abu Dhabi dreams an easy reality. Learn more about our visa support, and start planning your move today.