What Is an Org Chart and Why Is It Important?
An org chart is a diagram that visualizes the reporting relationships within an organization. Discover the value of an org chart and how to create one.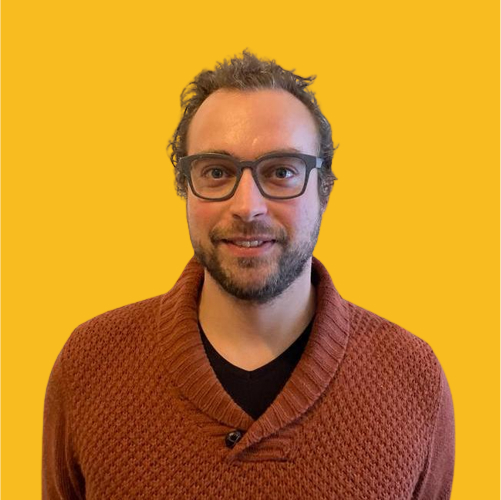 Written by Gabriele Culot
April 29, 2022
Contents
Need help onboarding international talent?

Try Deel
Key Takeaways
A well-designed and accessible org chart can help

increase productivity and collaboration.
Every company should include its org chart in its employee handbook and share it during onboarding.
Create and manage your entire organizational chart from the comfort of Slack with the Deel Org Chart plugin.
An org chart goes by different names, like an organizational chart, organogram, and organigram.
Org charts have many structures and formats, but their underlying function is to facilitate the understanding of an organization's structure and relations.
Most companies have an org chart, but often they're tucked away in a digital folder collecting dust. This is a wasted opportunity as a well-designed and accessible org chart can help increase productivity and collaboration and add transparency and accountability to your organization's structure and processes.
Why is an

org chart

important?
They provide a lay of the land: An org chart helps employees understand the company's different departments, divisions, teams, projects, and reporting structures and gives new hires a lay of the land during onboarding.
They improve communication: Org charts make contact information accessible. A company's chain of command becomes blurry and confusing as it grows and evolves, eroding accountability and efficient communication.
They support project planning: A well-managed org chart can act as a map to help project managers launch complex projects and help structure workflows and decision-making more efficiently.
They aid workforce planning: An organization chart is also essential for human resources teams. It can highlight inefficiencies in the structure of an organization and the need to revise job titles.
History of the

org chart
Many sources will credit Daniel McCallum as the creator of the first modern organizational chart template for a US business in 1854. But humans have structured their knowledge in a visual representation for centuries before that.
An org chart resembles ancient data structuring formats, like the genealogical tree or any of the many different forms of taxonomies or even ontologies.
Structuring and restructuring data helps people learn about the world around them. We create taxonomies or ontologies to classify and organize our knowledge or to map our understanding of reality. Similarly, organizational charts are tools that represent and categorize a company's structure and relations.
Most common

types of organizational charts
There are three main types of organization charts. Each type of org chart differs slightly to cater to specific organizational needs, and each has pros and cons. Let's take a look at three organizational chart examples below:
Hierarchical org chart: For traditional

top-down

teams
The hierarchical organizational chart represents structures in a top-down layout with clear reporting lines, similar to a family tree. The organizational structure will stem from the C-suite, with dotted lines connecting each subsequent layer to their manager.
This form of org chart is most helpful to describe a top-down structure. However, many organizations are moving away from this approach as it is considered too paternalistic.
Matrix org chart: For

large organizations

with complex

reporting structures
A matrix org chart is a representation that captures multiple reporting lines to help visualize complex reporting structures.
Matrix charts work best when the company structure allows employees to report to more than one manager. A developer, for example, might report both to the IT lead and the product lead.
The drawback is that these relations must be prioritized or clearly structured to avoid confusion or conflict. It could be unclear for new employees navigating multiple reporting lines in their first weeks of work, for example.
Flat org chart: For

small businesses

with simple

reporting structures
This org chart is perfect for any company with a simple internal structure and reduced middle management. The flat organizational chart usually has two levels: upper management (chief executive officer and similar) and employees who report to them directly.
A flat org chart is ideal in the startup phase of a project. However, it can quickly become outdated as organizations grow. For example, the internal structure might report to just a handful of people, causing team conflict.
The most important elements of an

org chart
A well-designed organization chart can transform a bland visualization of a company's internal structure into a powerful human resources tool.
If you are in the process of designing an org chart, make sure to include as many of the following elements as possible:
Photos:

Turn a list of names into a personable cast of characters
Contact information:

Facilitate internal communication by making contact information visible and available
Core tasks:

Don't just focus on the official role; mention everyone's key duties and responsibilities
Coverage info:

Designate the person to contact when each team member is out of the office
Starting dates:

Identify people who have the most hands-on experience
Locations:

Clarify each person's time zone, especially when a company

works remotely
Top tip: Include your org chart in your employee handbook and share it during onboarding. Don't yet have an employee handbook? Check out these employee handbook examples for inspiration.
Create an

org chart

in Slack with Deel Engage
With Deel Engage, you get access to our Org Chart plugin that enables your human resources team to create and manage your entire organizational chart from the comfort of Slack.
Our plugin features all the classic fundamentals that make an org chart successful and more:
The ability to add the location, start date, and role of every team member
A traditional visualization with dotted lines for reporting
A search feature enabling you to search for people directly in Slack, with different filtering options, including department and tags
Automated updates to the whole company about new hires, role changes, as well as anniversaries, and departures
Check out our other essential HR integrations, or book a demo to see how Deel Enage can support your team.