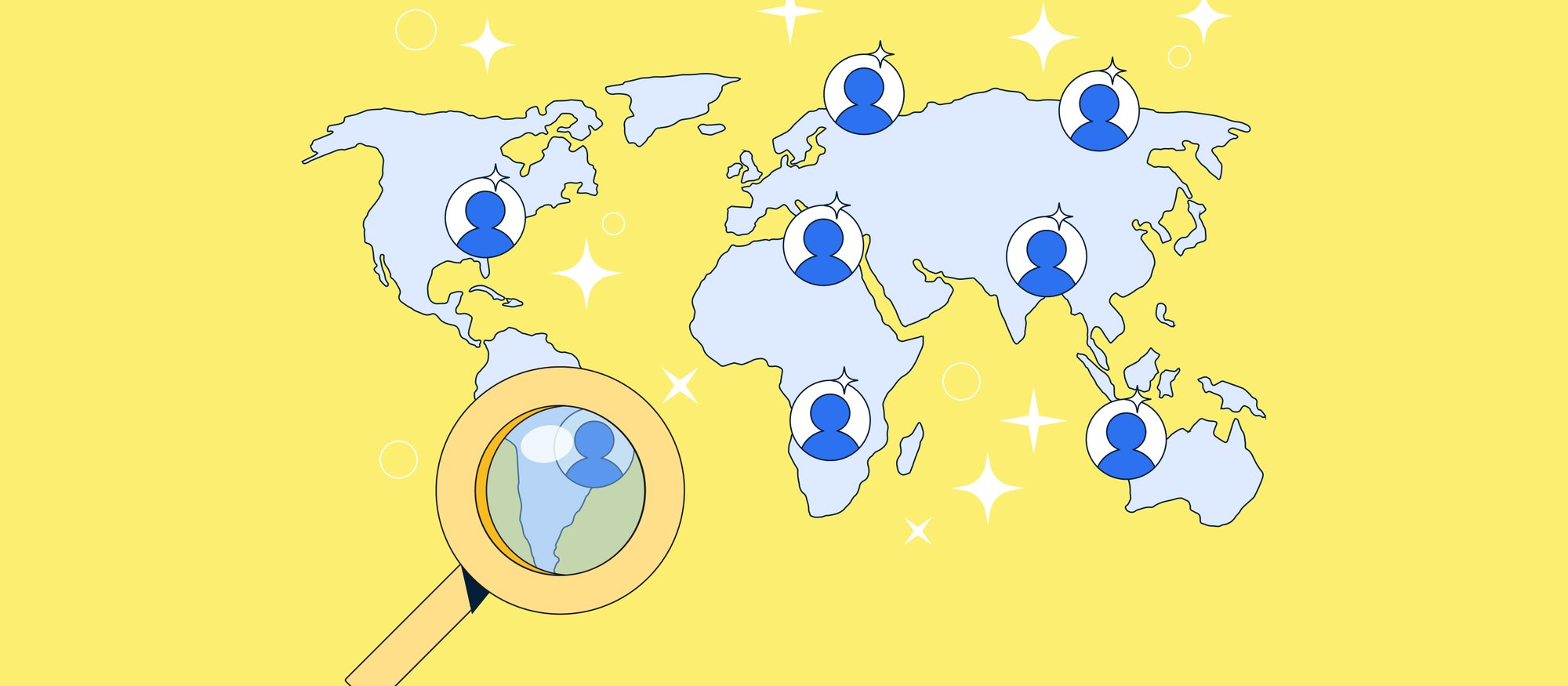 How To Ask for a Professional Reference (With Templates)
Wondering how to ask for a professional reference? We've put together a few essential tips, suggestions, and template letters to help you get started.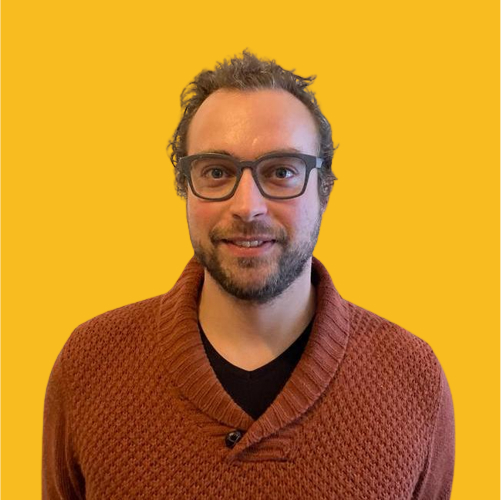 Written by Gabriele Culot
July 5, 2023
Contents
Need help onboarding international talent?

Try Deel
Key takeaways
A reference letter plays a vital role in endorsing your candidacy for your desired position during the job search process.
There are a few key tips to ensure your request for a reference letter is professional and genuine, such as choosing the correct reference and offering assistance.
Learn ways to overcome the challenges of requesting a reference letter and maintain a professional relationship.
The global job market is competitive, and a powerful endorsement of your skills can prove your value, character, and work ethic to a prospective employer. During the job hunt, reference letters, a cover letter, and a resume are standard requirements for job applications.
Professional reference letters highlight an applicant's strengths, achievements, and personal attributes, mentioning how they align with the advertised job description. Reference letters also speak to the credibility and trustworthiness of the application, which allows potential employers to distinguish candidates and make informed decisions on who to hire.
Rather than struggle with a professional reference letter's tone, message, and challenges, we've put together a few tips and tricks on asking for a professional reference letter to help grow your career — along with samples and templates to use as a starting point.
Preparing for a professional reference request
A little planning and preparation go a long way in drafting a professional job reference letter request, ensuring a persuasive endorsement for your new job.
Identifying the right references
When preparing a list of references, choose individuals who can speak to your skills and qualifications and provide a character reference. Consider people who have firsthand knowledge of your work. For example, a former boss or previous supervisors, trusted colleagues, former coworkers, and mentors can all provide specific examples and articulate your strengths.
The chosen individuals should have a favorable opinion of your abilities and support your application. It's a bonus if they can align your work experiences to the job or industry you're applying for to ensure relevance.
Maintaining professional relationships
Building and maintaining strong and professional relationships is vital in obtaining compelling reference letters. Build rapport with strong references and nurture these relationships by staying in touch (even when you're not asking for their support or referral).
Engaging in professional networking and industry events is an effective way to build these connections further while demonstrating your commitment to the field of interest.
Ensure you update your social media pages, including LinkedIn, to reflect your professional standing.
Effectively communicate your request
Once you've identified suitable references, it's essential to approach these connections with professionalism and clarity. Consider the following considerations when reaching out to your selected references for a new position.
Adopt a personal approach, either through email or in person
Prepare necessary information such as the deadline, required format, and other specific points that you'd like them to address in the letter
Be respectful of their time and offer your assistance with additional materials
Crafting a polite and effective request
Tactful and thoughtful consideration is vital when crafting a polite request for a good reference letter.
Choosing the right communication channel
Different communication channels are used when requesting a reference letter, including email, face-to-face conversations, and phone calls. Consider the preferences and communication style of both yourself and the potential reference, and weigh the pros and cons of each option.
It's also important to adapt to the preferences of your potential reference. For example, email is convenient and widely accepted, but sometimes a more personal approach is needed. Assess your familiarity with the reference, and choose the most appropriate channel.
Whichever you choose, it's best that your message is concise, well-structured, and conveys your gratitude for their potential support.
Writing a compelling email or message
A compelling request will encourage your connection to draft a persuasive reference letter. If you want to capture the attention and support of your potential reference, there are a few tips to consider.
Introduce yourself briefly and remind them of your professional connection
State the purpose of your email and express your appreciation for their time and consideration
Highlight specific qualities or experiences that make them well-suited as your reference
Outline the logistics of the request, including the deadline and any necessary information or materials
Provide any additional details or answer questions that may arise
Express gratitude for their support
Carefully consider the tone and structure of the email, ensuring that it conveys professionalism, sincerity, and gratitude throughout.
Sample template for requesting a professional reference
Keeping the above tips in mind, we've compiled a sample request for a reference letter for a web developer position.
Subject: Request for reference letter - [X] position
Dear [Reference's Name]
I hope that you're doing well. I am reaching out to request your support in providing a reference letter for my application for an [X] position at [Company Name].
I greatly valued our professional relationship while working as an [X] at [Previous Company Name], and I believe that your insights into my skills and work ethic will significantly contribute to my application.
During my time working at [Previous Company Name], I had the privilege of collaborating with you on various projects. Your guidance was instrumental in shaping my abilities as an [X]. I am confident your reference will go a long way in endorsing my qualifications for the role.
If you are willing and able to provide a reference letter, I would be grateful for your support. The deadline for submission is [date], and the preferred format is a signed PDF document. You can return the letter to me or email it directly to the hiring manager at [Company Name] at [Hiring Manager's email address].
I am happy to provide any additional information you may need to compose the letter.
Thank you in advance for considering my request, and I genuinely appreciate your time and effort. Please let me know if you have any questions or if there is any further information I can provide.
Warm regards,
[Your Name]
Nurturing a positive response
There are a few ways to nurture a positive response from a reference letter request and encourage an engaging response.
Timing your request appropriately
Be mindful that your potential references lead a busy life. Aim to approach them well in advance so they have time to consider your request and prepare the letter. Consider their schedule and workload while avoiding periods of high demand or personal commitments.
It's helpful to align your request with a milestone or achievement that highlights your skill set and accomplishments. By giving your previous employer or former managers a heads-up, you demonstrate thoughtfulness in timing your request and increase the likelihood of a prompt (and positive) response.
Offering assistance and resources
It takes time and effort to draft a reference letter, and alleviating the burden on your potential reference makes the task less time-consuming. Show your willingness to reduce the burden by offering the necessary information, such as an updated resume, a list of key achievements, or specific projects you would like them to highlight.
Express your readiness to answer questions and provide context on your experiences and qualifications. Adopting a proactive approach shows your willingness to support their writing process while showing an appreciation for their time and effort.
Express gratitude and appreciation
Maintaining a consistent tone of gratitude and appreciation throughout your communication is important. Thank them for considering your request, and express gratitude for their time and effort.
Demonstrate appreciation for their willingness to provide a reference. It also goes a long way in leaving a positive impression and increasing the likelihood of a favorable response.
Following up and showing appreciation
Requesting a reference letter is only the first step in securing a positive response. Following up and showing appreciation after the request is equally essential.
Sending a thank-you note or email
Sending a thank-you note or email is a thoughtful gesture demonstrating your appreciation for their effort and reinforcing the positive relationship you've built with your reference. After receiving a positive response (or once the reference letter has been submitted), you can take the time to express your gratitude promptly.
Craft a personalized thank you note acknowledging the time and effort your reference put into your endeavor. It's the final step in leaving a positive and lasting impression on your reference.
Keeping references updated on your progress
Regularly updating your references is valuable to showcase your professionalism and appreciation for the letter. Update your reference on your progress with your job, as well as news on your professional achievements, career advancements, and educational pursuits.
By keeping your references updated, you demonstrate a proactive approach to the job world, keep the lines of communication open, and foster a positive and beneficial connection.
Sample thank-you email template for a professional reference
Consider the following sample email that can be adapted for your own purposes.
Subject line: Thank you for your reference letter and support
Dear [Reference Name],
I want to express my sincere gratitude for taking the time to provide a letter of recommendation on my behalf for the job of the [X] position at [Company Name]. Your support and endorsement mean a great deal to me, and I genuinely appreciate your efforts in helping me pursue this exciting opportunity.
I have successfully submitted the reference letter per the application requirements, and I will keep you updated on the progress of the application and further developments.
Once again, I extend my heartfelt thanks for your support throughout this process and belief in my abilities. Please do not hesitate to reach out if you need my assistance or support.
Warm regards,
[Your Name]
[Contact Information, including Phone Number]
Dealing with reference request challenges
There are instances when you may hit a snag while requesting a reference letter. Consider the following challenges and how to overcome them with adaptability and effective communication strategies.
Handling potential refusals or hesitations
It's possible that individuals may decline your request to write a reference letter, and these instances need tact and understanding. For example, a lack of familiarity with your recent work or other personal commitments may lead to hesitation.
It's important to respect their decision and express appreciation for their consideration regardless. If appropriate, inquire about their specific concerns and offer potential solutions. For example, you can offer to provide more information about your recent accomplishments.
Above all, it's important to maintain open and respectful communication and demonstrate flexibility in accommodating their preferences.
Addressing reference concerns or limitations
Potential references may have reservations about certain aspects of your applications. For example, they may have limited knowledge of your recent work. Having an open and honest conversation with the reference is important in these instances.
Be prepared to offer an updated resume or a summary of recent achievements to help them better understand your current skills and accomplishments. In addition, you can address any concerns, such as confidentiality or conflicts of interest, by assuring them of your discretion, discussing potential ways to navigate limitations, and finding mutually agreeable solutions.
Finding a suitable timeline
Requesting a reference letter can be a time-sensitive exercise. Still, it's important to find a suitable timeline for both job seekers and potential references when requesting a reference letter. Conflicting schedules and deadlines may present an obstacle, but if you initiate the request well in advance, you allow enough time to prepare the letter.
Be flexible and considerate of the reference's availability, and inquire about any upcoming commitments or deadlines they may have, trying to align your request with a timeframe that works for both parties. Effective communication and collaboration go a long way in meeting time restraints without added pressure.
Keep boosting your career with Deel
Maintaining a strong professional relationship with potential references throughout the hiring process fosters open communication, trust, and a willingness to support one another's professional growth. These can be key factors in your ability to grow your career, but there's a lot more to professional success.
Head over to our blog to find more tips and insights to make your career growth easy and informed.