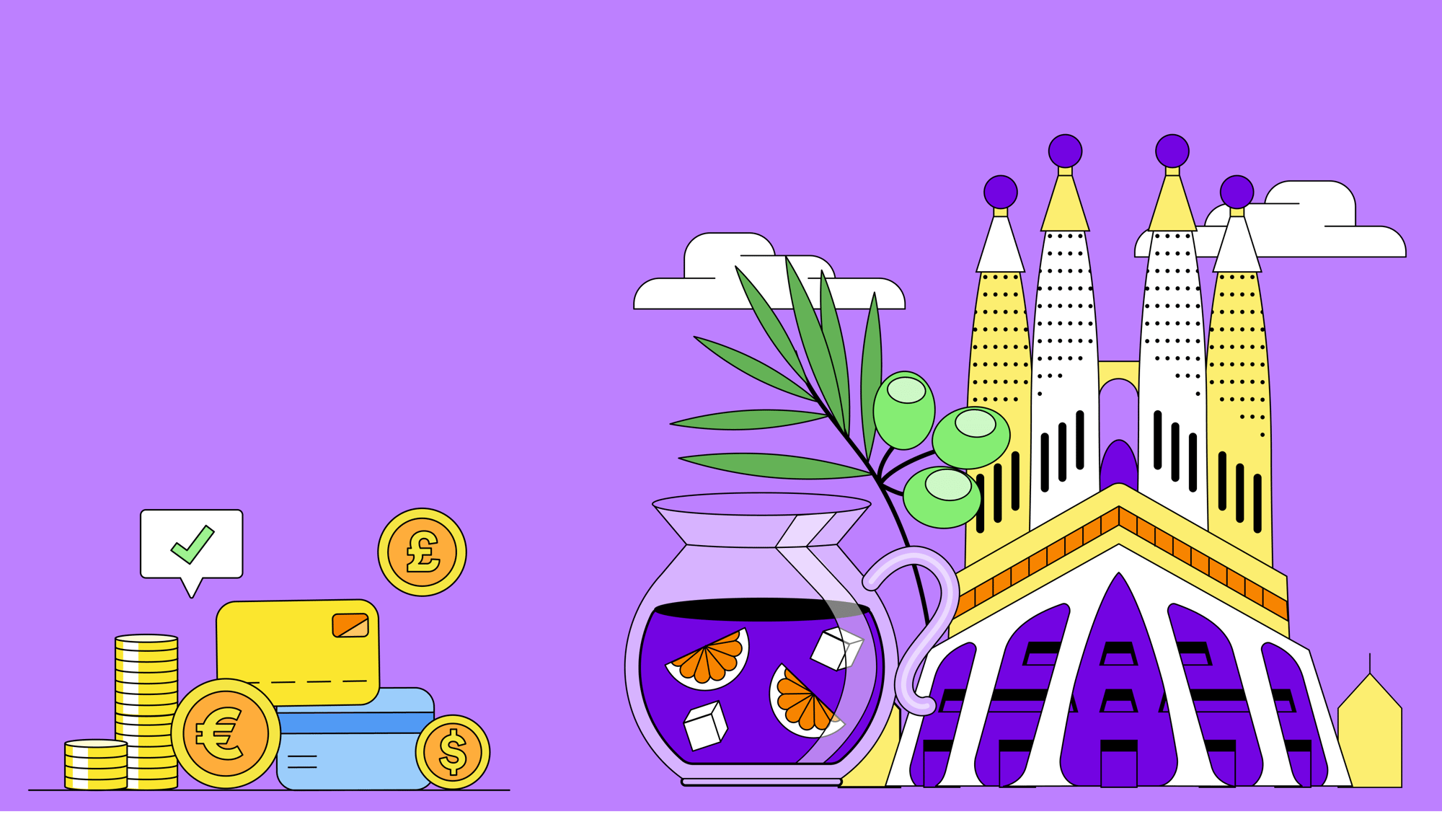 A Guide to Opening a Bank Account in Spain
Are you curious about opening a bank account in Spain and the available options? Discover the answers you seek within this informative post.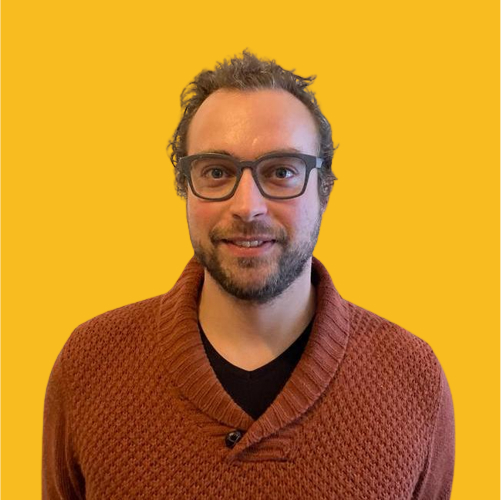 Written by Gabriele Culot
September 22, 2023
Key takeaways
Several different account options and services make opening a bank account in Spain easy and convenient.
Conducting thorough research ensures you have all the necessary documentation to meet specific requirements.
With data confirming that hybrid work is here to stay, companies and regulators will need to evolve and adapt to the new needs of the workforce.
Spain has become a magnet for both expatriates seeking a high quality of life and global businesses looking to tap into its dynamic economy and strategic location. Various efforts, for example, the incorporation of the
Beckham Law
(which serves as an attractive tax regime for expatriates), make the destination even more desirable. Opening a bank account in Spain allows you to make and receive payments, access essential local services, and simplify your daily life.
With the proper documentation and research, opening a bank account in Spain is a breeze. To help you get started, this guide walks you through each step needed to grow your professional life in Spain.
1. Research and choose the right bank
Spain has a selection of banking institutions with comparable packages, from free accounts and virtual banking to large, traditional banks. A foreign resident bank account is available for people legally living in Spain and offers more flexibility. A non-resident bank account is available for people who live abroad and is typically easier to open.
Resident and non-resident bank accounts can be categorized into three main banking options: traditional, online, and international.
When deciding which type of bank account is best for your financial needs and goals, consider the following details:
Account types available, such as current, savings, and currency accounts.
Charges associated with maintenance fees, ATM withdrawals, and foreign transaction fees.
Interest rates are offered on savings or deposit accounts.
Accessibility to the bank's branches, ATMs, and customer services.
Account requirements, including the documentation and eligibility criteria for opening an account.
Local banks in Spain
Local banks in Spain, often called "banca local," offer services tailored to individual remote workers and businesses. These options are best if you are staying in Spain for an extended period of time or if you need access to specific services.
International banks in Spain
International banks bring a global perspective to their services, offering solutions for international transactions, multilingual customer support, and accounts in various currencies.
Citibank

- Citibank offers extensive global presence and expertise, including multilingual customer support. With international account options and currency services, Citibank is a preferred financial partner for Spanish and multinational global institutions in Spain.
HSBC Expat

- Expats living and working in Spain will find tailored solutions for their banking needs. From multilingual support and dedicated expat services, HSBC allows you to open a multi-currency bank account and manage your money from a secure location.
TransferWise (Wise)

- Known for offering "money without borders," Wise is an online-only, borderless banking solution for international transactions, offering low-cost currency exchange and transparent bank fees. Wise offers an ideal solution for expats who regularly transfer money across borders.
Virtual banks in Spain
Virtual banks in Spain, also known as online or digital banks, have gained popularity for their convenience and innovation. They operate entirely online, offering various financial services, from basic accounts to specialized savings and investment products.
Openbank

- Openbank is a fully digital subsidiary of Santander Group that offers diverse banking services accessible through a mobile app. It offers savings accounts, investment options, and loans — all online.
N-26

- Expats can open a Spanish bank account using N26's user-friendly mobile app with zero paperwork. There are no hidden fees, only competitive exchange rates and multilingual customer support.
Revolut

- As a versatile digital banking platform known for its multi-currency accounts, Revolut offers real exchange rates and advanced financial management tools. Revolut also offers cryptocurrency support and investment options.
2. Gather the required documents
Gathering the required documents to open a bank account in Spain is a crucial initial step. The specifics may differ depending on whether you are a resident, non-resident, expat, or digital nomad.
In addition to the necessary bank application form details, residents, expats, non-residents, and digital nomads must provide the following documentation.
For Spain residents and expats:
While the documentation for specific bank accounts may vary, Spanish residents require the following documentation when opening a bank account.
Passport - A valid, unexpired passport or national identity card.
Proof of address - A document to prove your Spanish address, such as a lease, a utility bill, or a bank statement.
NIE (Número de Identificación de Extranjero) number - A tax identification number issued by the Spanish government to foreigners who need to conduct financial or legal transactions in Spain.
Proof of employment status - Employment contract, student card, or unemployment paperwork to prove employment status.
Take note: While some Spanish banks may let you open a bank account without an NIE number, you will most likely have limited options.
For digital nomads:
Spain is a hotspot for digital nomads who have access to banks in Spain, given that you can provide the following documentation.
Valid passport - A valid passport serves as your primary identification document.
Proof of address - A rental agreement or utility bill in your name can be proof of address in Spain.
NIE - Some banks may require digital nomads to obtain an NIE from local authorities, especially if you plan to stay in the country for an extended period.
Proof of income - Some banks may request proof of source of income, such as freelance contracts,

independent contractor agreements, client invoices, or bank statements with regular deposits.
Visa or residence permit - Depending on your nationality and length of stay, you might need to provide a visa or residence permit.
For non-residents:
Opening a bank account as a non-resident requires the following paperwork to be translated into Spanish by an official source.
Passport - A valid, unexpired passport or national identity card if you're an EU citizen.
Proof of address - A document to serve as a proof of address, such as a recent bank statement, utility bill, or certificate of non-residency.
Proof of employment status - A document to prove employment status, such as a payslip, tax return, or government letter of confirmation proving unemployment.
Non-resident confirmation - A letter confirming that you are a non-resident, which a police station can provide (make sure to check requirements beforehand).
Tips for smooth account opening
Remember the following five essential tips to ensure a hassle-free experience when opening a bank account in Spain.
Prepare your documents - Ensure you have all required documents, such as a valid passport, proof of address, and an NIE (if necessary), before visiting the bank (or applying online).
Choose the right bank - Take the time to research and select a bank that aligns with your financial needs and offers the services that you require.
Confirm requirements beforehand - Contact the chosen bank in advance to confirm specific documentation requirements and procedures for non-residents or digital nomads.
Seek language assistance - If you are not fluent in Spanish, choose a bank with English-speaking or multilingual support to avoid language barriers.
Be patient – It can take time to open an account, so be patient and prepare for potential administrative delays or requests for additional documentation.
Choose the type of account
Selecting the right type of account depends on your financial goals, lifestyle, and specific requirements, so it's important to carefully evaluate your options before making a choice.
Consider the following common bank accounts available in Spain.
Current account (Cuenta bancaria o Cuenta corriente) - A standard checking account is useful for day-to-day transactions, from paying bills and receiving your salary to buying groceries. It typically comes with a debit card and online banking access.
Savings account (Cuenta de ahorros) - Designed specifically for saving money, these accounts offer interest on your balance and provide a low-risk way to store money while earning a small return.
Salary account (Cuenta nomina) - A salary account is specifically for individuals receiving their salary or income through direct deposit, often with perks such as fee waivers, higher interest rates, and access to credit products.
Deposit account (Cuenta de depósito) - A specialized account for individuals wanting to deposit a lump sum of money for a fixed term, typically with higher interests than standard savings accounts.
3. Select additional banking services
Modern banks offer more services than general transactions. These additional services enhance the overall banking experience, making certain banks more desirable for individuals based on their specific services.
Consider the following additional banking services in the Spanish banking landscape. These should be considered when choosing the best bank for your needs.
Online and mobile banking - Convenient digital platforms and mobile apps allow you to manage accounts, make transactions, and monitor your finances from anywhere.
Debit and credit cards - Various card options offer specific features, such as cashback rewards, discounts, and travel insurance.
ATM networks - Cash is king, and banks that offer extensive ATM access for cash withdrawals are beneficial. ATM networks also provide access to balance inquiries and deposits across the country.
International money transfers - Some banks in Spain offer ideal services for sending and receiving money internationally, making it easier to manage global financial transactions for international companies.
Business services - Specialized banking services for entrepreneurs and established businesses

setting up an entity in Spain

include business loans, merchant accounts, payroll management, and financial advice to support business growth and success.
Personal loans and mortgages - Credit options for various solutions can be advantageous, from buying a home to covering personal expenses. Depending on the bank, interest rates and terms can vary.
Investment services - Banks that offer access to investment products, like stocks, bonds, and mutual funds, help grow your wealth.
Insurance products - When living in Spain for an extended period of time, insurance offerings such as life, health, auto, and home insurance offer financial security and protection.
Savings plans - Customizable savings plans are designed to help you reach specific financial goals, which may be business-related or contribute to retirement and education.
Safety deposit boxes - In certain instances, safety deposit boxes within the bank are convenient, providing a safe space to store valuable documents and personal items.
4. Complete the application process
After following the above steps, which include conducting your research and making your selections, you need to supply the necessary documentation and complete the application form offered by your prospective bank.
In many instances, these steps can be completed via the Internet, but you may need to visit a physical branch. Your application will undergo evaluation by the bank, and once it is approved, you will be given your account particulars.
Make your Spain experience the best it can be with Deel
Spain has become an exciting destination for remote workers, offering the perfect blend of picturesque landscapes, a vibrant culture, and an efficient banking system. Beyond its rich cultural heritage, Spain provides a welcoming environment for digital nomads and remote professionals.
Setting up a Spanish bank account can be seamless, with various options for different financial needs. The country's well-connected network of banks and commitment to technological advancement make it easier than ever to establish your lifestyle and business in Spain.
If you need extra help getting to Spain, consider Deel's work visa support. We offer everything you need for immigration in a single guide, including eligibility criteria, processing time estimates, specific requirements, and step-by-step instructions. Interested in learning more? Book a free consultation today.