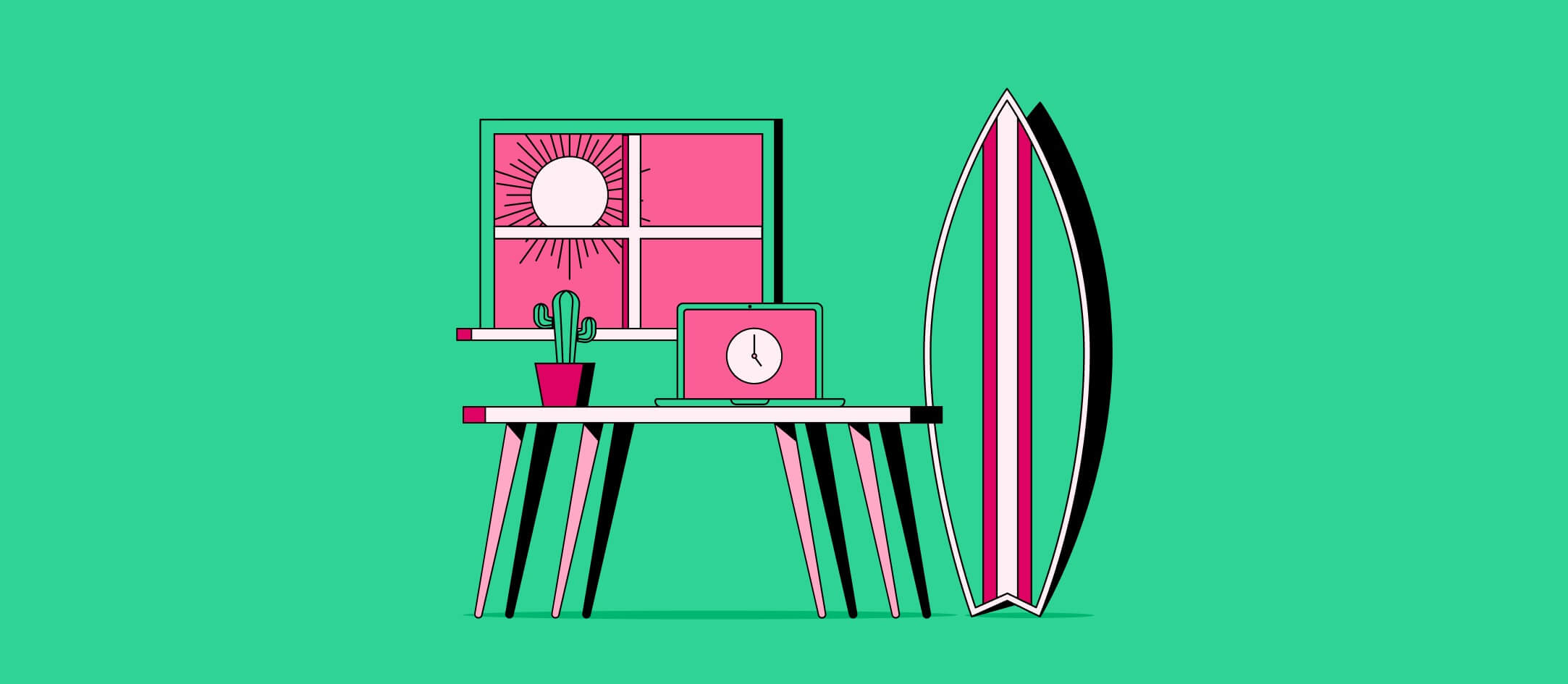 How to Register a Sole Proprietorship in Martinique
Learn how to register a sole proprietorship in Martinique: required documents, registration process and the taxation system.
Written by Anja Simic
August 12, 2021
Contents
Need help onboarding international talent?

Try Deel
Martinique is an island in the Caribbean Sea and a French overseas territory. Martinique is an Outermost Region (OMR) of the European Union and a special territory of the European Union. Therefore, the currency in use is the Euro. The official language is French, and the entire population speaks Martinican Creole.
The country's capital is Fort-de-France. Martinique's economy is heavily dependent on tourism and grants aid from mainland France. Agriculture is also an important sector, however, it is limited due to its small surface. Thanks to the help of mainland France, this island is recording fast economic growth, and this can be a fine place to start your own business.
Disclaimer: This article is not a substitute for legal advice. Please always check official websites or seek legal advice before you take action.
If you're looking to start a business in this tropical paradise, there are a few things you should consider first. Make sure that your business is innovative and beneficial for both your customers and you. Come up with a name, or operate under your own. Next, you should choose a business form.
What is a sole proprietorship?
In some countries, sole proprietors are referred to as sole traders. It is a business owned and run by only one person. There are no other shareholders, and no minimum capital is required. The liability of the individual owner is not limited, which means that they are responsible for all assets and debts of their proprietorship on their personal possessions.
This form is the most suitable for a small business, as it is easy to establish and run. Martinique's economy is growing, and the business environment is fast changing. Sole proprietorships are flexible and easy to adapt since there is only one decision-maker.
To operate a sole proprietorship, you need to register it with the authorities first.
Sole proprietorship registration
The sole proprietorship registration is done through a single window with the Business Formality Center of the Chamber of Commerce of Martinique (CCIM). You have to enter the Commercial Register as well.
To apply for the registration, you should first fill out the application form P0. The filled form should be submitted along with the following documents:
A copy of the identity card (double-sided) or a copy of a valid passport
A declaration on the honor
A copy of the certificate of issuance of the information given by the owner to the spouse on the consequences of debts contracted in the exercise of their profession (married persons only).
These documents should be submitted to the CCI headquarters, located at rue Ernest Deproge 50, Fort-de-France, or any other CCI office. The basic service is free and the service+ costs €70. If everything is in order, you will obtain a business certificate.
Upon the Business Formality Center registry, you have to enter the Commercial Court's Commercial Register. The office is located at 35 boulevard du Général de Gaulle, Fort-de-France. The registration fee of €21.78 should be paid to the Commercial Register.
Taxes for sole proprietors in Martinique
The taxation for sole proprietors is simplified in Martinique. The only taxes you need to pay are income tax and VAT.
The income tax is calculated at a progressive rate, depending on the income:
0% up to $10,777.00

11% from $10,777.01 to $27,748.00

30% from $27,748.01 to $78,570.00

41% from $78,570.01 to $168,994.00

45% from $ 168,994.01 and above
Under Taxes for sole proprietors in Martinique, brackets need to be updated: 0% up to $10,777.00 / 11% from $10,777.01 to $27,748.00 / 30% from $27,748.01 to $78,570.00 / 41% from $78,570.01 to $168,994.00 / 45% from $ 168,994.01 and above
Value Added Tax (VAT) is calculated at 8.5% of all goods and services.
Are you looking to hire an independent contractor in Martinique rather than become one? Learn how to do it compliantly.