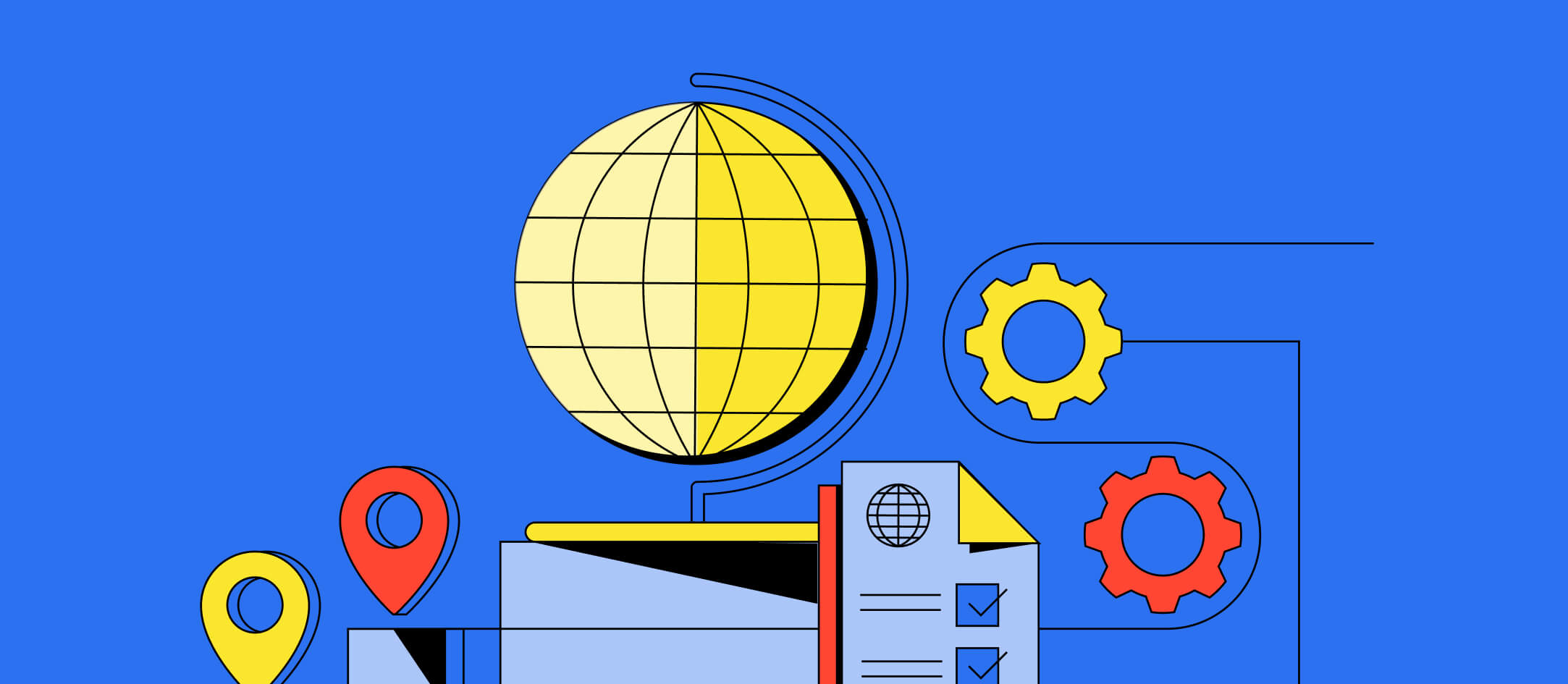 10 Tips for Hiring Virtual Employees
Our top ten tips for identifying—and winning over—the right remote candidate for your organization.
Written by Shannon Hodgen
April 27, 2022
Contents
Need help onboarding international talent?

Try Deel
Remote work is on the rise. This is thanks in no small part to the pandemic and to the convenience and flexibility it provides. But remote work introduces a new challenge to companies: how do you stand out among other employers and attract top talent to fill your open roles?
We compiled our top ten tips for identifying—and winning over—the right remote candidate for your organization.
1. Write detailed job descriptions
Attracting the right candidates for a job begins with your job description. The more specific you can be about what you need from an employee, the more good-fit candidates you'll attract. In turn, detailed job descriptions will save your hiring crew time when narrowing down your applicant pool.
Crafting a great job description requires a few things, including:
Clear language instead of vague statements
Specificity about role expectations and responsibilities
Equipment and software provided or needed
Compensation or salary range
Hour expectations (structured or unstructured; full-time or part-time)
Necessary candidate experience and skills needed for the position
2. Recruit outside the LinkedIn box
We're not saying that you should avoid posting on LinkedIn, Indeed, ZipRecruiter, and other mainstream social media job boards—they're a great place to begin your search for virtual team members. But they're not the only option for discovering new hires.
You'll have more success by also niching down to communities and boards that cater to the specific kind of worker you're looking for. Try exploring communities on Slack and LinkedIn for professionals in the position you're hiring for, whether it's sales, content marketing, engineering, or anything in between.
Employee referrals are another very powerful hiring tool. You can zero in on strong and trusted candidates just by making it easy for your employees to refer candidates. Tools like Referrals by Deel help you set up an employee referral program in just a few clicks.
If you're looking to diversify your workplace, you can narrow down your pool to search for women, people of color, and other underrepresented talent. The beauty of a remote work environment is that you can hire the best talent regardless of where they live, so you can expand the location of your search and whittle down your candidate pool at the same time.
Securing global talent just
got easier

3. Use remote technology to improve your virtual hiring process
We understand why you might be a little hesitant to bring in technology to help you with your hiring process. According to the Wall Street Journal, applicant-sorting software has excluded over 10 million workers from hiring discussions.
But technology doesn't replace your HR team; it should enhance your HR team. Hiring technology can lead to bad results if you over-rely on it and neglect aspects of the hiring process that are more human. For example, if your job description isn't crystal clear, then your candidate evaluation software may glaze over a person who would be an excellent fit for the role.
Remote hiring technology can sort, identify, communicate with, and onboard candidates as long as you lay the proper groundwork. Our recommendations for technology to improve your remote hiring process include:
Talent sourcing
Applicant tracking
Selection and offers
Onboarding
4. Follow these best practices for remote interview processes
When hiring candidates that will be working from home, you'll likely conduct a video interview via apps like Zoom. Virtual interviews are significantly different from in-person interviews because they can lack the in-person interview process's warmth and energy. But if your hiring manager interviews candidates a thousand miles away, meeting in the office isn't an option.
To make the most out of your video interviews, we recommend that you:
Give yourself time between meetings to give yourself time to brief for the interview and collect yourself
Double-check your tech to ensure your internet connection is strong and your video platform is updated
Address the awkwardness of virtual interviews during your time with the candidate, so they feel more at ease
Remind your candidate that the interview should feel like an open conversation before you dive into your carefully curated interview questions
Show off your company culture during the call so you make a strong impression of what it would be like working for your company
Discuss the challenges of remote working so you get a better feel for how the candidate will be able to handle a remote position
Last but not least, when you're scheduling interviews via video conferencing, be sure to verify the applicant's time zone. It may be different from yours, and you'll want to avoid any no-shows based on miscommunication.
5. Look for prior remote work experience
Before the pandemic hit, about a third of the US workforce had telecommuted. But now with remote work becoming a permanent trend, finding people with remote work experience is relatively easy now.
Hiring remote employees who already have experience working from home is beneficial because they already understand the responsibilities and skills needed to complete a remote job. Previous remote work experience also allows you to contact previous employers to see how well they handled remote work.
Don't count out candidates without prior remote experience. During the recruitment process, look for remote employees that possess:
Incredible communication skills
The ability to work independently effectively
A deep understanding of accountability
Excellent time management skills
A proactive mindset
Integrity
6. Use assessments to evaluate remote worker skills
Assessments are one way to verify that your candidates possess the skills described in your organization's job posting. Whether you create your own assessment or use premade tests through services like Indeed, you can get a clearer picture of who will fulfill the role best.
At Deel, we use assessments to replicate on-the-job duties. Our candidate content writers, for example, completed an outline of an actual blog post that Deel could write. Try to limit the scope of these projects and encourage candidates to spend only a few hours on the project, especially if it isn't paid.
7. Sell remote candidates on your company culture
Many job seekers are specifically looking for remote work because of the level of freedom it affords them. However, since so many companies are offering virtual positions these days, you still need to make your company stand out to top talent. One of the easiest ways to do this is to sell potential new employees on your company culture.
Building an inclusive company culture with your remote team members is essential. Nearly 40% of candidates have turned down job opportunities because of a perceived lack of inclusion. There are three critical steps for building an inclusive remote company culture within your organization:
Promote transparency and honest communication
Check your values, traditions, and systems
Lead by example
Get inspired by how other companies do it and take a look at some great employee handbooks.
8. Expand your search to include international virtual employees
Remote work makes proximity to the office less important. Businesses are hiring internationally more than ever as our world becomes increasingly borderless. Opening the door to international candidates increases the diversity in your workplace and helps you find top talent.
You have a few options when looking to hire international workers, including:
Open a foreign subsidiary
Hire worldwide with an

employer of record

(EOR)
Hire international independent contractors
9. Be careful about remote employee classification
One of the most common mistakes companies make, whether they're hiring remote or in-person employees, is worker misclassification. Classifying an employee as an independent contractor (or vice versa) can get you into serious legal trouble because both types of workers have different benefits, taxes, and obligations.
10. Prepare a remote onboarding process
Once you've decided on the candidate you want to hire, you'll need to work with your human resources team to create a remote onboarding process for your new employee.
Onboarding sets the tone and foundation for the rest of an employee's time with your organization, and 20% of employee turnover occurs within the first 45 days of employment. Improving your retention rate might be as easy as revamping your remote onboarding process.
Remote onboarding should accomplish the same things as traditional onboarding: you want the new employee to feel welcome to their new team, excited about becoming part of the company, and confident in their new role. But remote onboarding offers an entirely different set of challenges compared to traditional onboarding, from making connections to maintaining engagement.
Creating a seamless remote onboarding process consists of:
Consulting your People teams
Welcoming new hires to the team before their first day
Giving new employees access to the tools, programs, and platforms they'll be using
Scheduling waterfall check-in meetings
Having other team members lead training sessions and intro meetings
Sharing a personalized onboarding plan with each new hire
Surveying your current remote employees about their onboarding experience
Mixing self-led learning with social events and interactive activities
Using video calls and the buddy system to introduce new hires
Discussing your company culture and setting clear expectations
If you set the groundwork during onboarding, you can expect smooth sailing going forward.
Use Deel, the best way to hire international remote workers
Facing an unexpected increase in workload? Need to hire quickly? With Deel, hire talent from countries over the world in minutes, cost-effectively, and with minimal effort on your end. The entire employment process gets handled by local hiring experts, so you can focus on building your best business.
Read more about how Deel works or book a demo to see how we can help you and your team grow.