Guide To The High Potential Individual Visa (HPI) In The UK
Unlock your path to the UK with the High Potential Individual Visa (HPI). Discover the advantages, eligibility requirements, and how to fast-track your application.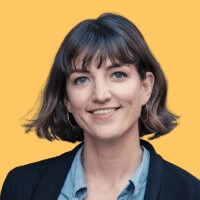 Written by Jemima Owen-Jones
July 21, 2023
Contents
Need help onboarding international talent?

Try Deel
Key takeaways
The HPI visa is a post-study work visa scheme for talented university graduates worldwide.
The visa allows internationals and their families to live and work in the UK for up to three years.
To qualify for the visa, candidates must meet financial requirements and have graduated within the past five years with a bachelor's or postgraduate degree from a top-rated global university.
Are you an exceptional talent seeking new horizons to flourish in your field? Look no further.
The United Kingdom welcomes top achievers through its exclusive High Potential Individual visa. This visa offers a pathway to unlock a world of opportunities and make the UK your home while contributing significantly to its economy and society.
How long can you stay in the UK on an HPI visa?
An HPI visa permits you to stay in the UK for two years if you have received an undergraduate or Master's degree. If you have a Ph.D. or other doctoral qualification, it will last for three years.
Can you extend your stay in the UK?
If you want to stay longer in the UK, you cannot extend your HPI visa. However, you may be able to stay longer if you're eligible for the following visas:
Student visa
Graduate visa
Skilled Worker visa
What can you do on an HPI visa?
You can:
Work in most jobs
Look for work
Be self-employed
Live in the UK with your partner and children, if they're eligible
Do voluntary work
Travel abroad and return to the UK
What can't you do on an HPI visa?
You cannot:
Apply for most benefits (public funds), or the State Pension
Work as a professional sportsperson
Extend this visa
Apply to settle permanently in the UK

Studying with an HPI visa
You can only study with an HPI visa if your chosen course is not eligible for a student visa. If your course is eligible for a student visa, you can apply for a student visa instead or extend your student visa if you already have one.

You may need an Academic Technology Approval Scheme (ATAS) certificate if you're studying or researching sensitive topics.
What are the financial requirements to apply?
When you apply for an HPI visa, you'll need to have enough money to:
Pay £210 for Ecctis to check that your qualification is valid (£252 if you're applying from the UK)
Pay the £715 application fee
Pay the healthcare surcharge - this is usually £624 for each year you'll be in the UK
Support yourself when you arrive in the UK - you'll usually need to have at least £1,270 available in your bank account (unless you're exempt)


How to qualify for the High Potential Individual Visa
The HPI visa is tailor-made for individuals with extraordinary skills and talents in various domains such as arts, technology, academia, business, and more. To qualify for the UK High Potential Individual visa, you must meet specific criteria:

Graduated with a top global university: You must have graduated within the past five years with a bachelor's or postgraduate degree from an eligible university listed on the Home Office top-rated Global Universities List for your respective graduation year:

Endorsement from a designated competent body:

Secure an endorsement from a UK government-designated competent body that recognizes your outstanding accomplishments and potential to make a difference in your field.



Remarkable track record:

Showcase an exceptional track record of achievements in your profession, academics, or creative pursuits. Highlight your extraordinary talent and potential to leave a lasting impact in the UK.



Significant contribution:

Demonstrate how your presence in the UK will significantly benefit the country economically, culturally, or academically.



Financial capacity:

Show that you have sufficient funds to support yourself and your dependents during your stay in the UK. The HPI visa aims to attract individuals who can positively contribute to the nation without relying on public assistance.



Meet English language requirements:

You must be able to meet the English language requirements at least a level B1 if you are from a different country.

Switching UK visas?
Suppose you are switching from another UK visa to an HPI Visa. In that case, you must provide your biometric residence permit (BRP) or any other documents verifying your UK immigration status.
Advantages of the High Potential Individual Visa
The HPI visa opens up a world of advantages for both visa holders and the UK as a whole:

No job offer necessary: Unlike other UK visas, applicants for the HPI visa do not need to have received a job offer from a UK employer ahead of time to qualify for this visa.

Unrestricted opportunities: Unlike other visa categories, the HPI visa grants you the freedom to work and engage in entrepreneurial activities without limitations. Seize opportunities and drive innovation in your domain of expertise.

Path to permanent residency: The HPI visa is a stepping stone to obtaining indefinite leave to remain (ILR) and British citizenship. It encourages long-term integration and contribution to British society.

Access to public services: HPI visa holders and their family members have access to top-notch public services, including healthcare and education, ensuring their well-being and peace of mind.

Networking and collaboration: Immerse yourself in the UK's vibrant community of professionals and world-class institutions. Connect, collaborate, and learn from the brightest minds across diverse industries.
Fast-track your UK adventure with visa and immigration support from Deel
Always dreamed of living in London, Cardiff, or Edinburgh? Working abroad is an opportunity for personal and professional growth—but it's a complex process to navigate alone. Fortunately, Deel's in-house visa and immigration experts are here to help.

We handle everything, from assessing eligibility, collecting required documentation, providing visa sponsorship, filing visa applications, and working with local governments to streamline the process for everyone involved.

With Deel, you'll receive the following:
One-on-one support: Whether you have a case-specific question or a general inquiry, we are always available to provide the information and guidance you need.

Accelerated immigration: Leave all admin to our experts. We handle the visa sponsorship, application process, and compliance in a fraction of the time.

Real-time application updates: Track the status of your application via your personal Deel dashboard.

Ready to start your next adventure? Learn more about Deel's visa and immigration support, or book a 15-minute slot with an expert to get your questions answered.