New Canada H-1B Visa Targets Digital Nomads To Work Remotely
Discover Canada's new H-1B Open Work Permit Program & Digital Nomad Visa, enabling H-1B visa holders and remote workers to live and work in Canada.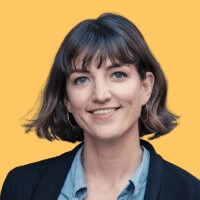 Written by Jemima Owen-Jones
July 6, 2023
Contents
Need help onboarding international talent?

Try Deel
Key takeaways
The government of Canada is launching its first-ever Tech Talent Strategy to attract foreign skilled workers who can help drive emerging technology innovation and economic growth.
The country has created an open work-permit stream for individuals holding H-1B specialty occupation status in the United States to apply for a Canadian work permit, effective July 16, 2023.
By the end of 2023, the country is also establishing an Innovation Stream under its International Mobility Program, enabling talented remote workers generating foreign income to live and work in Canada for up to six months on a digital nomad visa. These workers are exempt from the Labour Market Impact Assessment requirement and can accept a job offer from a Canadian employer to extend their time in the country.
The Canadian government is improving its Global Skills strategy, providing H-1B visa holders fast-track entry to work in Canada, and promoting the country as a destination for digital nomads in high-skill tech occupations.
Is Canada on your list of places to live and work? Keep reading to discover which initiative could kick-start your Canadian adventure.
H-1B Open Work Permit Program (for foreign nationals based in the US)
Foreign nationals in the US can take advantage of Canada's new open work-permit program starting July 16. It will enable 10,000 workers and their family members to work in Canada if they hold an H-1B specialty occupation visa.
Due to mass layoffs in the tech sector, many H-1B visa holders must find new jobs before they're forced to leave the US. Canada's H-1B open work permit program provides an attractive solution.
If successful, applicants will be granted an open work permit valid for up to three years. Open work permits allow foreign nationals to work in almost any occupation for employers across Canada, including the technology sector. The permit cannot be extended.
The program will also provide work or study permits for H-1B holders' dependents.
This work permit stream will remain open to applications for one year or until The Immigration, Refugees, and Citizenship Canada (IRCC) department receives 10,000 applications, whichever comes first. It is expected to fill up rapidly.
How to qualify and apply
In order to qualify for the open work permit in Canada, applicants must currently hold H-1B specialty occupation status and reside in the United States. According to the published guidance, applicants are not required to show that their H-1B status is "expiring soon", as was originally announced.
Required documentation
Applicants must provide a copy of their H-1B visa and Form I-797/I-797B Notice of Action (which is a letter issued by the United States government confirming the H-1B application was approved). Applicants must also submit proof that they reside in the United States, such as Form I-94 (arrival/departure record), recent utility bills, income tax reports, or similar documents.
Application submission and processing
Applications can be submitted online through the IRCC portal with the required government filing fees; the IRCC will then issue an electronic letter with instructions on how and where the applicant(s) must submit biometrics, unless exempt. Some applicants may also need to undergo an immigration medical examination. According to published guidance, it may take the government six weeks to process applications under this stream.
Applications for dependents
The applicant's spouse or common-law partner and dependent children (typically those under 22 years old who do not have a spouse or common-law partner) are also eligible to apply for a temporary resident visa, a work permit, or a study permit, as required, at the same time as the primary applicant.
The digital nomad visa (for all remote workers)
Canada will also offer a digital nomad visa towards the end of this year to enable international remote workers who earn a foreign income or work for foreign employers to work in Canada for up to six months.
If the worker later receives a job offer from a Canadian employer for a select in-demand occupation while in the country, they can obtain an employer-specific work permit to continue working and living in Canada for up to five years.
How to qualify and apply
The exact details are yet to be confirmed. However, workers possessing skills desirable to the technology sector will likely have the best chance of securing further Canadian employment.

We will update this section once we have more information from Canada's Immigration Minister, Sean Fraser, on the digital nomad strategy.
Visa and work permit alternatives
Worried you won't qualify for the options above? There are other ways to work in Canada under its Category Based Selection Program.
Check out our free Immigration Guide: Work Visas in Canada to learn everything you need to know about:
Eligibility criteria
Processing time estimates
Specific requirements
Step-by-step instructions from our in-house Immigration team


Get visa and immigration support and launch your global career with Deel
Working abroad is an opportunity for personal and professional growth—but it's a complex process to navigate alone. Whether you're a remote worker, an H-1B visa holder, or a Canadian employer looking to hire one of the two, Deel's in-house visa and immigration experts are here to help.

We handle everything, from assessing eligibility, selecting the proper visa, collecting required documentation, providing visa sponsorship, filing applications, and working with local governments to streamline the process for everyone involved.

With Deel, you'll receive the following:

One-on-one support: Whether you have a case-specific question or a general inquiry, we are always available to provide the information and guidance you need.

Accelerated immigration: Leave all admin to our experts. We handle the visa sponsorship, application process, and compliance in a fraction of the time.

Real-time application updates: Track the status of your application via your personal Deel dashboard.

Ready to start your next adventure? Learn more about how Deel's visa and immigration support, or book a 15-minute slot with an expert to get your questions answered.