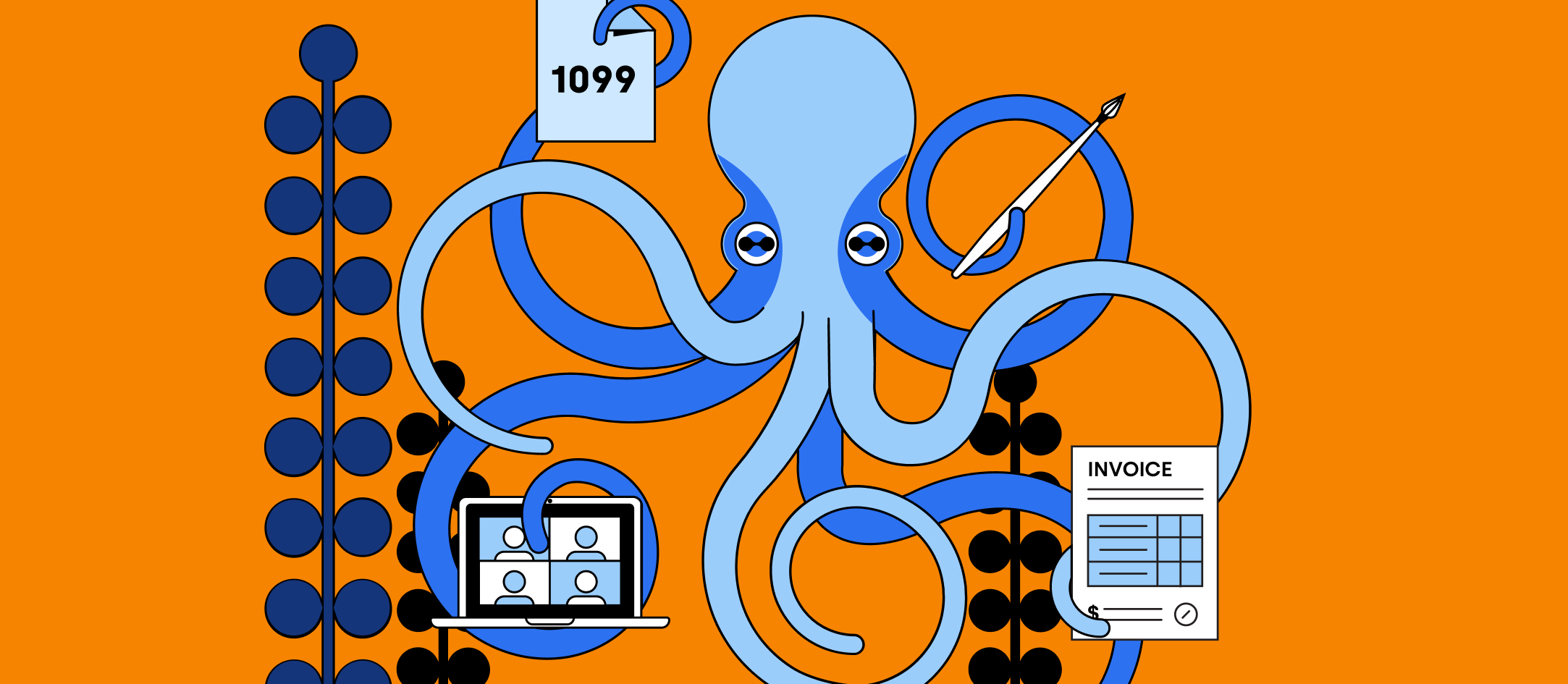 How to Set up as an Independent Contractor in Denmark
The sole proprietorship (enkeltmandsvirksomhed in Danish) is a business structure covered by the Danish Commercial Code that enables individuals to open their own business. In Denmark, there is no distinction between the company and the sole proprietor.
Written by Anja Simic
August 12, 2021
Contents
Need help onboarding international talent?

Try Deel
In Denmark, entrepreneurship and innovation are highly encouraged and, therefore, working as a self-employed person is highly recommended.
The sole proprietorship (enkeltmandsvirksomhed in Danish) is a business structure covered by the Danish Commercial Code that enables individuals to open their own business. In Denmark, there is no distinction between the company and the sole proprietor.
Another structure that could be suitable for your interests is the Anpartsselskab — ApS, a specific type of limited company in Denmark.
If you are considering working as an independent contractor in Denmark, here is an article that will guide you through the necessary steps to register.
Disclaimer: Be aware that this article is not a substitute for legal advice. Please always check official websites or seek legal advice before you take action.‍
Business registration in Denmark: work permit requirements
Registering a business in Denmark requires a work permit. Different rules apply depending on the nationality of the self-employed person.
For citizens coming outside of the European Union, European Economic Area, and Switzerland, a work or residence permit is needed, whereas, for citizens from EU/EEA areas and Switzerland, an EU residence document from the State Administration is enough.
Business registration process in Denmark
Obtaining NemID
If you decide to start a business activity in Denmark, there are elements you must consider. The first one is obtaining NemID. The NemID is an individual's digital signature used to access public and private services online in Denmark. It is a requirement to start a business. You don't need to be a Danish national to obtain NemID. However, you need to have a CPR number (a number all residents in Denmark need to open a bank account, access health insurance, pay taxes, etc.), a valid ID and the work/residence permit if applicable.
To obtain NemID, you can go to a citizen service center, request it in your bank, or submit a request online. To request NemID online, you need a Danish driving license or a Danish passport.
Denmark Business Authority Registration
To register a business in Denmark, you need to register it with the Danish Business Authority, on this link.
Once you register, you will receive a Central Business Registration Number (CVR number), which is your business' identification number, used when corresponding with the public authorities and private entities, such as issuing invoices.
Tax Authorities in Denmark
Upon registering, your information will be automatically sent to the Danish Tax Authorities (SKAT - the Danish Customs and Tax Administration).
Registration for VAT is optional if the taxable turnover is less than DKK 50,000 within 12 months.
You must register for payroll tax if you sell VAT-exempt service. You need to register for duties if you manufacture or deal in wholesale goods subject to duties or purchase these kinds of goods abroad.
Personal liability in Denmark
No legal minimum capital is required to set up as a sole proprietor. Still, since there is no distinction between a sole proprietorship and its owner, your personal assets will be tied to your business assets. This means that, in case of debts, creditors are entitled to claim your personal finances.
To summarize, a sole proprietorship is a synonym for unlimited full personal liability, meaning you are liable without limitation, i.e., with your personal assets, including your house, car, boat, etc.
Setting up a business bank account
The Danish Tax Agency website recommends that self-employed people separate private and business bank accounts.
Business accounts should be used for earnings and expenses.
It would be best if you kept vouchers to document your business income and expenses. These are typically invoices or bills. Your bookkeeping should be based on these vouchers. Keep a record of your bookkeeping, vouchers, and accounts for five years, electronically or in printed form.
Set up a NemKonto with your bank
All citizens and companies in Denmark need to have a NemKonto. A NemKonto is a standard bank account that you probably already have, and you assign it as your NemKonto. All payments from public institutions will be transferred directly to this account. You can set up a NemKonto in your bank.
Setting up Private Limited Company (anpartsselskab - ApS) in Denmark
Anpartsselskab is the other legal structure you can use to start a business. Contrary to the sole proprietorship, as the owner of an ApS, you won't be liable for the company's debts and obligations. Your liability is limited to the value of the equity capital. This is one of the main advantages of anpartsselskab, as it's a separate legal entity, independent from the owner.
Registration of an ApS with the Danish Business Authority
You need to register an ApS with the Danish Business Authority. A deposit of 40,000 DKK in initial equity capital is required. You must develop a foundation document and develop statutes as well.
The registration of the ApS must be made in the Danish Business Authority's system within two weeks after the signing of the foundation document. Otherwise, the registration can't happen. The cost of registering an ApS is 670 DKK.
Once registered, you will receive a CR number, which is the equivalent to a VAT number, as well as a NemID. The NemID is a digital form of ID used for internet banking, which we already covered earlier.
Main characteristics of ApS (anpartsselskab)
An ApS owner must keep accounts and annual reports digitally. Having a management board is needed as well. There can be one or more owners of an ApS, either individuals or other companies. The capital deposited and other assets of the ApS belong to the ApS and not to the owners. Owners can't borrow money from the ApS for personal use, as it is considered illegal.
Conclusion
We hope this article helped you understand the process of registering a business in Denmark. If you want to streamline working with clients, processing payments, invoicing, and contracting, take a look at Deel- we'd be happy to help!