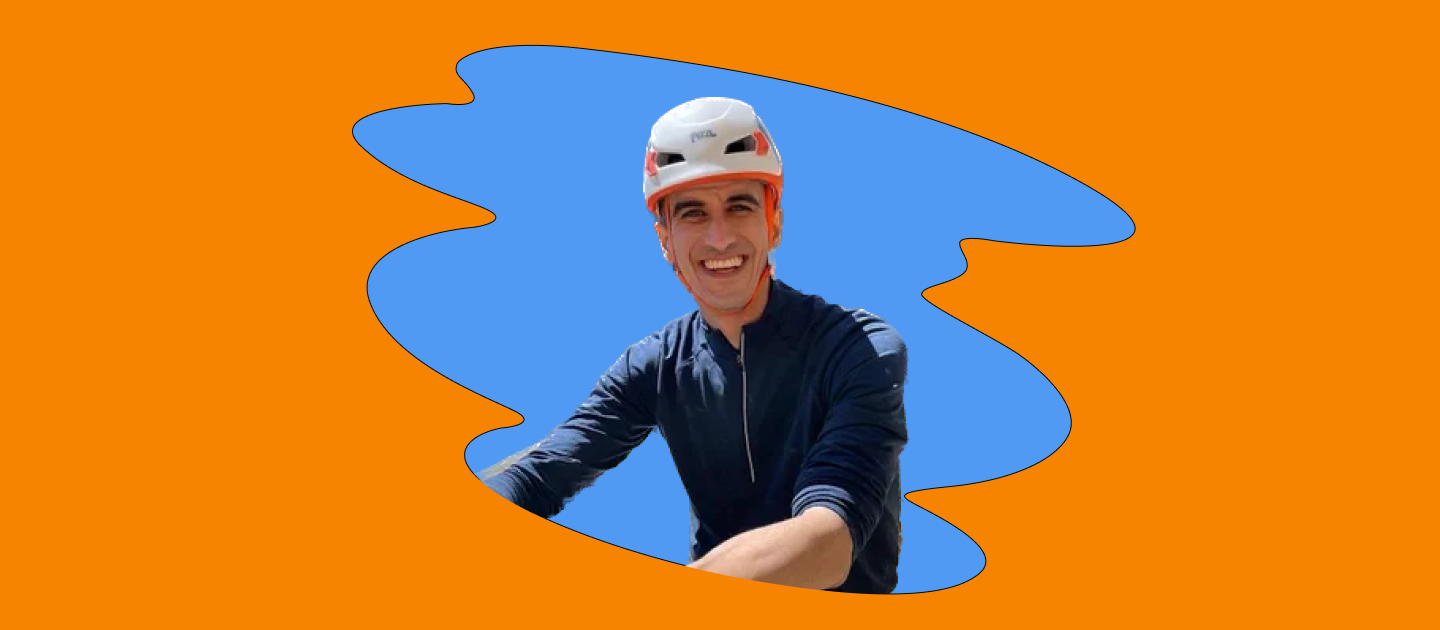 Meet Deel: Mike Gallardo, Sales Director, SMB, North America
In the Meet Deel series, we chat with team members across the organization to get their unique insights into remote work, life at Deel, and more.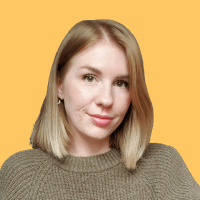 Written by Shannon Hodgen
June 20, 2022
I know sales teams can sometimes be every person for themselves, but we're the opposite. We hold a very high bar, but we also support each other and we want to see everyone win, and that requires genuine care at its core.
Mike Galardo, Sales Director, SMB, North America, Deel
To be a great salesperson, you should be consultative, resilient, and most importantly, empathetic.
To be a great sales director, you should, well, be like Mike Gallardo. (According to our team, at least!)
Mike joined Deel as a sales manager in 2021. Today, he leads a team of 50 (and counting) as our Sales Director, SMB, North America. His mantra is simple: People are everything.
"Hire great people and they'll surprise you with how much value they contribute to the company," he said. "Really honing that in and hiring the best talent possible is the key. It's the 80/20 to being successful in a company growing as fast as ours."
Read our interview with Mike to learn about his three leadership tenets, how he manages Deel's fast-paced environment, and his favorite Deel moment so far.
What's the one thing that makes working at Deel special?
Mike: How fast we're growing — and that's important to me for a lot of reasons. It means we're helping a lot of people around the world find opportunities, it means everyone on the team has a ton of opportunities to build an amazing career, and it means Deel is going to be a very exciting and fun company to work at for many, many years down the line.
Tell us about a challenge you need to overcome to make your team more efficient.
Mike: The biggest challenge would be going into very granular detail when reporting data analytics for the sales team. We have some great procedures and processes. I think it's about taking it to the next level where we can quickly analyze and see exactly where we need to support our team with coaching, concepts, and strategy so we can best serve our customers and help people progress at Deel.
How do you keep your team motivated?
Mike: I have three tenets as a leader, and as long as these three things are going well, I feel like people are highly engaged and highly motivated:
Everyone feels safe. You can be yourself — your authentic self — and you can share feedback and contribute ideas with zero fear of judgment. You feel comfortable. Everyone wants to support you and encourages diversity of thoughts and opinions.
Learning and development (growth). Everyone feels that they're growing substantially, learning a ton, and building an incredible career at Deel. That comes along with enablement, training, and staying on the cutting edge of sales methodology. So people are growing professionally and really effectively.
Building the internal talent engine. When there are opportunities in the company, we first and foremost look to give those opportunities to people internally. That way, people can really build their careers, take on new responsibilities, and challenge themselves.
What are the biggest pros and cons of working on a distributed team?
Mike: The biggest pros are the flexibility and autonomy. I'm an entrepreneur myself, so I love having the ability to set my own schedule, manage my own time, and kind of control my own destiny, if you will.
I think the con is that you lose out on that in-person feel with meetings and things of that nature. So you have to come up with creative and fun ways to keep teams highly engaged, even when they're not meeting in person all the time.
What do you value most in your coworkers?
Mike: Emotional intelligence. Everyone at Deel has a very high EQ, which makes collaboration and partnering really fun and exciting. You feel safe going to people with thoughts and ideas and feedback without fear of judgment, which is what I love a lot.
Also, grit and tenacity. Being one of the fastest startups ever requires a lot of hustle, having an entrepreneurial mindset, and solving challenges constantly. I just admire a lot of the folks on the team that really are building day in and day out. They're going out there and finding ways to add value and helping the greater sales team and organization.
What do you find difficult about your job? How do you handle it?
Mike: The pace is the most difficult. I've worked at very fast-growing early-stage startups, and Deel is on another level. So the pace brings a lot of difficulty with prioritization and how to make the biggest impact.
And I handle it by being incredibly intentional with my time. I block out my calendar a lot. I make sure I'm highly focused on the activities that are going to move the needle the most. Sometimes that means having time to work on things that are going to benefit the company in 12 months, or 18 months, but that we need to start building now due to complexity, and not just focusing on what's directly in front of you — which there's a lot of. So I keep that middle and long-term range in mind and block enough time to do deep work.
What are your main leadership/management principles?
Mike: Safety, growth, and the internal talent engine. I'm the first to say I'm far from perfect and always learning, but if you look at my LinkedIn or know me in any capacity, I'm a very caring, sincere, and thoughtful leader. I think genuine care for our values is the most important. That you truly care about other human beings, you want to see them succeed, and you help folks.
For example, we've had multiple team members that didn't hit quota for one month, and we really worked together and partnered with them, and now those people are top performers. Things like that are the most important and meaningful to me when I think about my leadership style.
What Deel value do you especially focus on within your team?
Mike: I would say genuine care and that we all collaborate. We have a team of 50 people and growing, so we're all collaborating, working together, supporting each other, and cheering each other on.
I know sales teams can sometimes be every person for themselves, but we're the opposite. We hold a very high bar, but we also support each other and we want to see everyone win, and that requires genuine care at its core.
How do you communicate or track performance within your team, since you're distributed?
Mike: Generally speaking, sales is easier to measure than most other teams. It's largely based on the revenue people generate, and we have dashboards and reporting for that. So sales is highly transparent because it's based on the revenue you're bringing in with net new business.
Where in the world is your team located?
Mike: I run our SMB sales org for North America — that's the United States and Canada — so I have people all over the place. A lot of folks are up in Canada, in Toronto and Vancouver. In the United States, we've got people in California, Oregon, Chicago, New York, Idaho, South Carolina, and Boston, so all over the map. It's really fun!
What's your favorite hybrid work combination?
Mike: I prefer fully remote with some team trips. We did a sales kick-off in Vegas where everyone got together in person for some deep work, projects, and a lot of fun stuff. So that's my preference: No hybrid, all remote, with fun events planned throughout the year. Right now, we're thinking through a lot of cool stuff like local in-person meetups.
What's a life goal that working remotely has helped you accomplish?
Mike: Getting a house was big for me. It's been a goal of mine and working remotely lets you live outside of the city center. I got a nice little place in Oregon, outside of Portland, and the cost was a lot more affordable than Portland proper. I also love that I can do that and don't have to commute to work. I used to spend hours a day doing that at my last company and it's not the end of the world, but I really value having that time back.
What's your favorite Deel moment so far?
Mike: So many to choose from! I'd say my favorite Deel moment so far was hitting our targets for 2021. It required a lot of hiring, training, process building, and most importantly, cultivating a wonderful culture at scale, and I think we did that really well last year. The best part of that was that everyone on the team grew a lot, learned a ton, and was really proud of what we accomplished together. We're all working really hard to achieve the same result this year too!