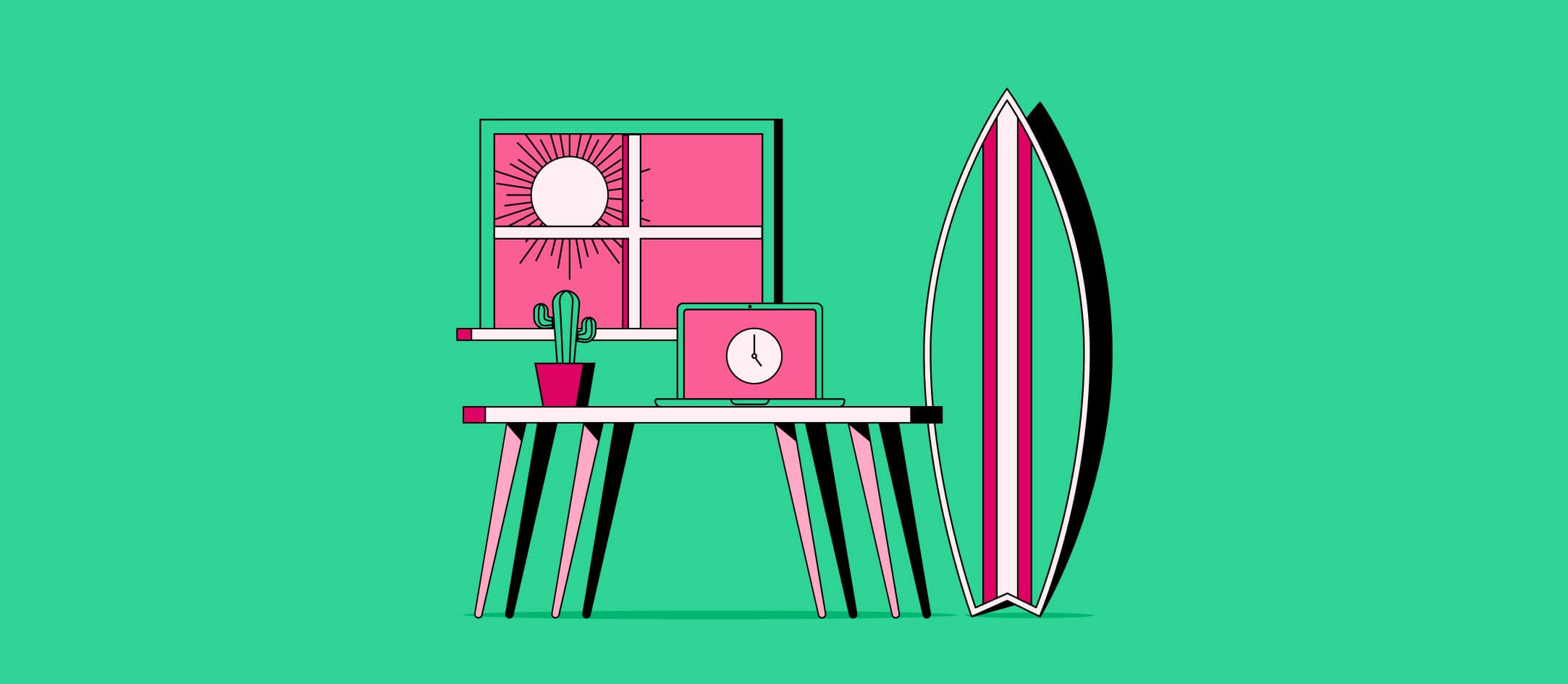 How to Nurture Diversity, Inclusion and Belonging in Remote Workplaces
How your people feel matters. Learn how to nurture diversity, inclusion, and belonging in your remote team and celebrate your diverse workforce every day.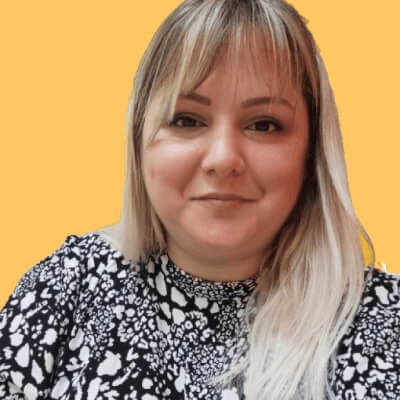 Written by Stefana Zaric
December 10, 2021
Contents
Need help onboarding international talent?

Try Deel
If you're running a remote team, chances are your teammates are distributed all around the globe. This likely means they are spread across various countries and continents, and that you'll find yourself surrounded by a wide range of ways of thinking and different outlooks on the world.
A global team means multiple cultures, traditions, ethnicities, and languages coming together to join efforts and achieve goals that everyone on the team cares about, supporting your business.
This may sound almost utopian, but it can be a challenge to create a solid, inclusive culture when time zones and locations are different. Here are some tips for nurturing a culture of belonging and making people from diverse backgrounds feel at home when working together.
What is diversity & inclusion in the remote workplace?
"Diversity is having a seat at the table, inclusion is having a voice, and belonging is having that voice be heard." Liz Fosslien and Mollie West Duffy
Workplace diversity refers to the unique qualities that each person on a team has, including their ethnicity, language, cultural background, and more. An inclusive culture refers to initiatives and concrete actions to ensure that your company culture makes everyone feel welcome and engaged, and encourages them to be their authentic selves in every situation of their work environment.
Another essential element of culture in the workplace is a natural consequence of diversity promotion, an increased sense of belonging to the team. It's critical for improving employee engagement and creating psychological safety for everyone to thrive and reach their full potential.
Employees who feel they belong in their workplace are more likely to
Achieve better results because they feel uplifted while doing their best work
Have a higher sense of purpose, connecting them to the company's mission
Bring fresh and diverse perspectives to their team and express their creativity
Feel comfortable sharing their thoughts and ideas with coworkers
Know they can count on getting equal opportunities based on an unbiased decision-making process
Suffer less from stress and mental health concerns, such as burnout, anxiety, depression, etc.
Why you should embrace diversity and inclusion in your company
"Nurturing the sense of belonging allows employees to have a voice while feeling supported and uplifted by their peers and leaders regardless of age, ethnicity, ability, gender, sexuality, tenure," says Colby Splaine, People Operations Manager at Deel. "An inclusive environment allows employees to thrive within their personal and professional lives. The key is to create a safe and happy place to work. This promotes authentic positive exchanges between customers, peers, leadership, and more so to make each individual more effective in their daily tasks."
However, implementing a diversity and inclusion strategy in your organization is a complex process. It should include someone with a professional background in implementing diversity and inclusion strategies with the knowledge of history and background to support what they're creating. The task shouldn't only be assigned to team leaders, but to upper management too. They need to commit to creating an inclusive environment in every action taken, while promoting diversity fully, engaging in initiatives organized to nurture the sense of belonging within the company - to lead by example.
Here are two examples of how your diversity efforts can positively impact a company and help you create a highly motivated, remote workforce.
Inclusion is an excellent employee retention strategy
According to the US Bureau of Labor Statistics, 4.4 million Americans quit their jobs in September alone. The statistics aren't very different for the rest of the world, either. So, it's clear that workers don't want to waste time in workplaces where they don't feel happy or valued.
So, to keep your best people and most talented remote workers, you need to boost your employee retention strategy - by prioritizing diversity initiatives and inclusive culture implementation being some of the key areas to work on.
Diverse companies bring a diverse customer base
Diverse teams give you a better insight into their local markets, which helps you gain more direct access to a diverse customer base. For instance, if you diversify your customer service team, they may have a higher level of empathy for the local customer base, which positively impacts your reputation and customer satisfaction.
That affects your company's revenue, mitigates potential risks, and gives you more stability, especially in these uncertain times.
Global first is the future
Deel's global experts provide the best world-class experience for your global team of employees and contractors. Book a demo to see how.



10 ways to promote diversity and inclusion in your remote team
Now that we've covered the main reasons why you should embrace diversity and inclusion in your organization, let's dive into what concrete actions you can take to create a more inclusive work culture and ensure people from unique backgrounds have the same opportunities and level of comfort within their teams.
In this article by Harvard Business review, the author states that employees who belong can greatly impact the company's finances. With the performance rate growing by 56%, the turnover risk dropping by 50%, and a 75% drop in sick days use, businesses with over 10,000 employees that invest in diversity and inclusion strategies may see savings that exceed $52 million per year.
Humans are prone to unconscious bias - attitudes and beliefs that we're unaware of, affecting our behavior and feelings about someone or something. Many people carry these subconscious biases since childhood, they're often incompatible with what people actually believe and how they act.
It's important to acknowledge this bias to reduce it and be able to walk in someone else's shoes to understand their viewpoints, too. In a remote work environment, virtual meetings are a proper place to implement the strategy to help your team recognize and overcome these biases.
Bear in mind that building a culture of diversity, equity, and inclusion is a conscious effort. A positive employee experience is so much more than just a happy hour without structure or a coupon for a massage.
So, if you want your remote team building to be a memorable event for everyone, you're in the right place. We've come up with ten ways your inclusion efforts can improve employee wellbeing in your company.
1. Learn and celebrate your diverse team
After giving people a seat at the table and letting them speak freely, you also need to listen to them and truly hear what they have to say.
Listening will allow you to get to know your team, which later helps you cooperate with them on a level that goes beyond the business relationship. When people feel heard and appreciated, they're more likely to be engaged and dedicated at work.
You can do this by asking meaningful questions and letting people share personal things with the rest of the team. Of course, as long as they feel comfortable with it.
Create a slide deck where everyone can share what made them who they are. Here are a few examples:
Favorite childhood memory
Favorite meal growing up
Family history and background
Who inspires you the most
Where your name comes from
Best advice you got from a parent growing up
Holiday traditions in your family
These questions help your team dig deeper than the usual small talk. They can reveal a lot about someone's personality and background to spark meaningful conversations, which can help you understand why a person acts in a certain way in various situations.
As people tend to focus on getting to know their own team, you should encourage your team members to meet other colleagues outside of their department, too. Have them set up 30-minute calls with employees from other teams at least once every other week, where they'll get to know people across the business and build relationships.
This way, everyone makes an active effort to create inclusion in the workplace, learn about their peers, and grow their impact in the organization.
2. Help your team celebrate with their families
It's easy to get carried away with honoring holidays that you're most familiar with or that have become a tradition for many families regardless of their religion. Almost everyone celebrates New Year, and you may find your team eager to participate activities around Christmas such as Secret Santa activities even if they don't celebrate Christmas.
However, this is not the most globally relevant or inclusive approach to honouring your employees' holidays. Most individuals celebrate a New Year in some fashion - consider making this the celebration that your company focuses on rather than a holiday that is location or religion-based.
This also doesn't mean that employees wouldn't like some time to celebrate their national or religious holidays with their friends and family members, so be mindful of how you are acknowledging holidays in your company.
One thing you can do is have a calendar where all celebrations will be noted, so you can offer time off to your employees as your approach for honoring holidays. That way, your team can expand their knowledge about other cultures while better understanding each other, and improving interpersonal relationships in the workplace.
3. Create a psychologically safe environment for your team
A simple check-in with your team where you'll ask them about their day can go a long way. Allow and create a psychologically safe space for your employees to consistently share how they are feeling. You may even want to start by acknowledging psychological safety in a team meaning. Create a slide with the definition and bring attention to this within your team.
It's critical to remember that your questions should go beyond just "How are you?" People tend to say, "I'm fine." and that's where the conversation ends, but what you want is for your employees to feel that you genuinely care. Here's what you can ask instead:
How was your weekend?
Did you get a chance to rest?/Did you do something fun?
What are you working on today?
Are you catching up with all the work?
What are your plans for tonight/this weekend?
Is it okay if I follow up with you on what we discussed?
4. Allow and encourage honest feedback
Sometimes, employees may choose not to share an issue that's been bothering them because they feel like they can't talk to their managers about it. They may worry that they'll overshare if it's a personal matter or look incompetent if it's a work-related issue.
To overcome this obstacle, you should encourage your team to speak freely and give honest feedback in a kind and considerate way. As a manager, you need to start first and lead by example- by checking in and speaking openly about how you feel and the challenges you face, you will inspire others to do the same.
If it feels difficult at the beginning, remember that giving and receiving feedback is a skill. Consider investing in training that will help you build a safe zone with your employees so they feel comfortable sharing their honest opinion with you. That builds trust between you and your coworkers, which is essential for remote teams to be successful.
5. Think beyond ethnicities
Different developmental disabilities have been a deal-breaker for hiring managers for a long time. However, it may mean we've been passing up on incredible talent just because we didn't have the right tools to best support individuals with disabilities into our teams.
That doesn't have to be true for your company. A remote work environment may be ideal for creating an inclusive workplace where individuals who identify with a specific disability can thrive.
Start with redefining what you consider to be an ideal candidate by creating a new list of qualities that a great hire should have. When they join the team, provide both the candidate and other team members with adequate training on how to collaborate in the best way possible. Finally, be willing to provide additional equipment that may help the person with a disability adapt and perform better.
6. Form a virtual book club
Understanding the differences between the people on your team is the first step towards building an inclusive environment. You may not even be aware of your biases or how something you said or did made someone feel. The answer is to educate yourself as much as possible on the topic - that's also proof that you're genuinely standing up for the company's values.
A brilliant way for the whole team to educate themselves is to launch a virtual book club where you can read and discuss books written by authors versed in DE&I. Here are a few suggestions:
The Culture Map by Erin Meyer
The Leader's Guide to Unconscious Bias: How to Reframe Bias, Cultivate Connection and Create High-Performing Teams by Pamela Fuller, Mark Murphy & Anne Chow
Inclusion: Diversity, The New Workplace & The Will To Change by Jennifer Brown
Blind Spot: Hidden Biases of Good People by Mahzarin Banaji
So You Want to Talk About Race by Ijeoma Oluo
Virtual Teams Across Cultures by Theresa Sigillito Hollema
7. Make inclusion a regular meeting topic
Team meetings can, among other things, be an excellent place to discuss different social topics that have to do with diversity. Keep up with the latest news from around the world and choose an inclusion topic for each meeting to talk about with your team.
That way, you may tackle subjects your employees would like to discuss but are worried that they are inappropriate for the work environment. You can talk about public figures, events, inspiring quotes, books, or movies, educate your team on being more inclusive, and more.
Making this a more comfortable discussion within your team will help build transparency and trust. Lean into any discomforts and encourage your team to do the same by making this a priority and recurring within team discussions.
8. Work on personal projects together
Not everything has to be about work. You can collaborate with your teammates on personal projects, too. Here are two more personal ways of bonding your team virtually while being mindful of inclusive practices.
Create a vocabulary list of inclusive terms that all of your virtual team members can contribute to. It can be a document that you'll all have access to and that you'll update regularly. Using the right vocabulary is critical, especially in virtual communication, where misunderstandings happen more often due to the lack of the visual aspect of communication.


For example, saying "disabled" is much better and respectful than "handicap" due to the origin of the word (it used to refer to beggars), and "Hey team" is more inclusive than "Hey guys", which only refers to men, although it's widely accepted as a way to say "Hi" to a group of people.
Create your own Pinterest board of your interests and passions outside of work. It's useful because it allows you to get to know your coworkers on a more personal level and understand what inspires them and how they see the world. On the other hand, it makes the mission of choosing a gift for a birthday or a Secret Santa much easier.
9. Create an Employee Resource Group (ERG)
Employee Resource Groups have been around for a while, but their popularity has increased lately - most likely due to the pandemic. These groups are employee-led, created to nurture diversity and strengthen the community within an organization. They typically include employees who share a common trait, gather around the same cause, or belong to the same underrepresented group.
The topics discussed in ERG meetings can be anything from a social problem to career development or hobbies. Still, the main goal is to foster inclusion and diversity in the workplace and create a safe space for the employees to talk about their hopes and concerns.
10. Organize a Diversity Day at the company
Dedicate a day to honoring and educating diversity and inclusion in your workplace. Of course, first, you'd need to get buy-in from the leadership team to free up at least half of the workday for everyone employed at the company to spend time specifically on activities related to building inclusion. Here are some activities you can include:
Ask employees to create presentations about their countries
Provide catering with traditional food from different countries
Hire a DE&I coach or a professional speaker to host a webinar on a diversity-related topic
Create a Slack channel or a Spotify playlist where employees will share music in their language
Create several groups where employees will teach each other some basic words and phrases in their native language
These activities will help your employees expand their knowledge and skills, understand different cultures better, bond and build stronger interpersonal relationships. They may even discover new interests and hobbies that they can engage in together outside of the workplace.
Employees who add to your company culture are the ones who help promote inclusion
Employees who feel physically and psychologically safe in their workplace are able to bring their full selves to work each day. In doing so, employees should feel comfortable sharing their voice and pushing back on cultural norms where they see fit to promote a more inclusive environment for all. Employees who are appreciated for who they are and what they do, no matter where they come from or what they look like, are more productive.
The list goes on: they're more engaged, more likely to advocate for the company, and devote themselves to achieving company goals.
The crucial element in creating a safe environment for your employees lies within promoting diversity, inclusion, and belonging at the workplace: allowing everyone to speak up, ask questions, share ideas, and make mistakes (and own them) - without the fear of embarrassment or punishment.
If this is what you want, but you don't know where to start, use the inclusion activity ideas we suggested. They'll help you start moving the needle toward building an inclusive and enjoyable work environment for your organization.