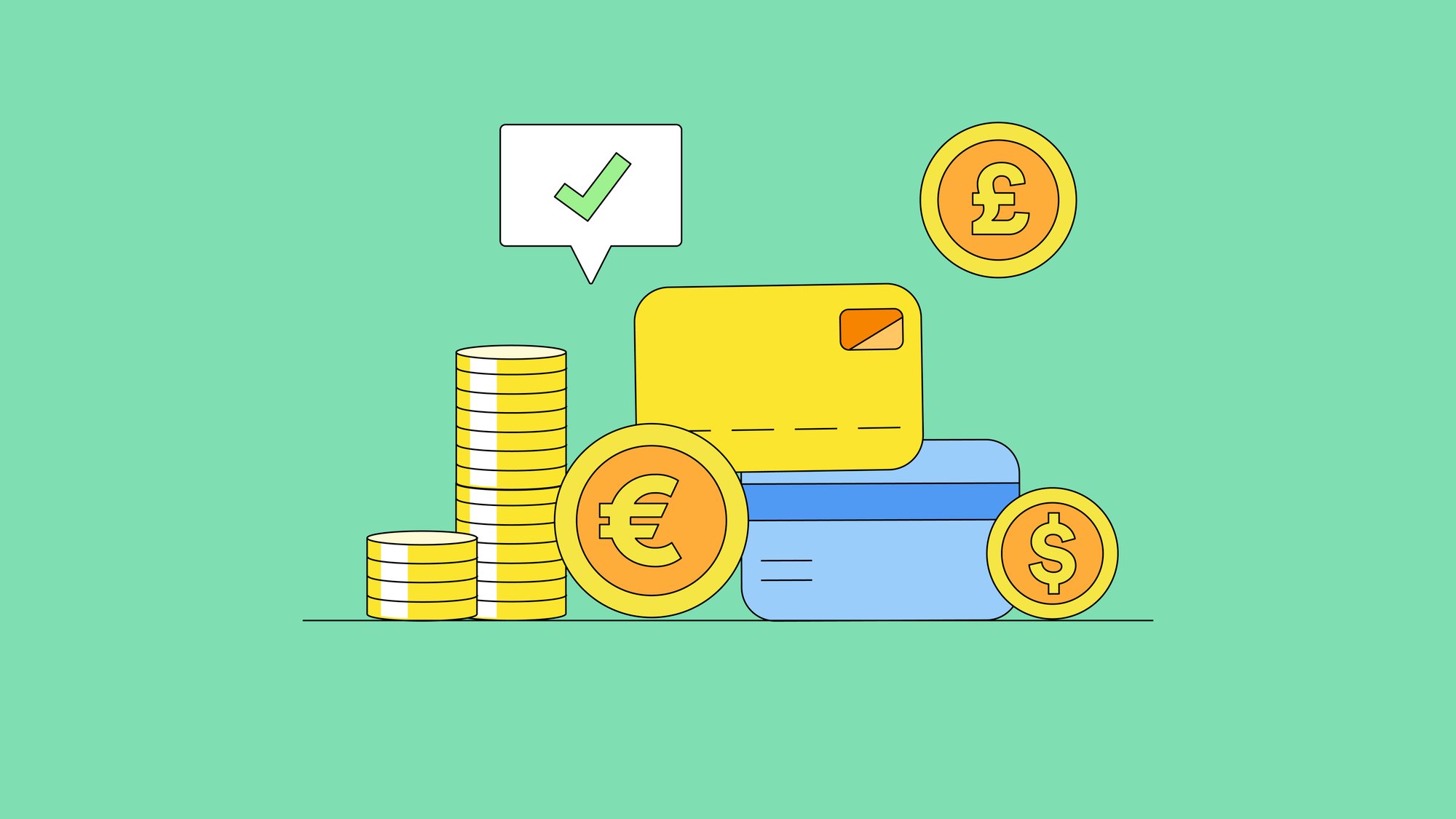 Opening a Bank Account in Japan: A Comprehensive Guide
Are you curious about opening a bank account in Japan and the available options? Discover the answers you need in this informative post.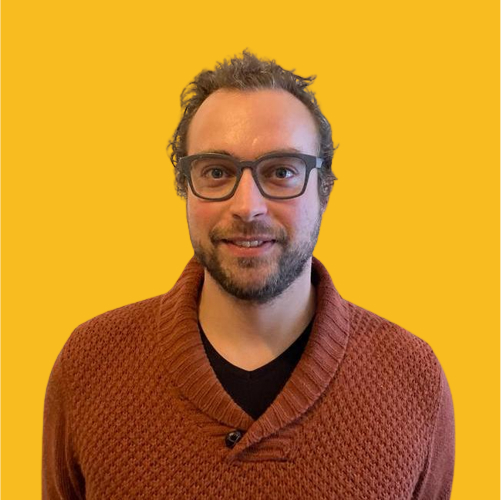 Written by Gabriele Culot
November 13, 2023
Key takeaways
Opening a bank account in Japan is easy, and banks offer financial products for every need.
To ensure success, make sure you have all the required documentation available before beginning the process of opening an account.
Select your financial products carefully, ensuring they fit your immediate needs and your long-term goals.
Immigrants from all over the world are drawn to Japan's rich culture and powerful business environment. If you are planning to move to Japan or starting a new chapter in your life there, opening a bank account is one of the first things you should do.
Learn more about the process, its steps, and requirements in this comprehensive guide.
Choosing the right bank for you
Major Japanese banks
International banks in Japan
Citibank:

Citibank operates in Japan, providing retail and corporate banking services, including savings accounts, credit and debit cards, and business loans.
HSBC:

HSBC Japan delivers extensive financial services, emphasizing its international network for cross-border transactions.
Deutsche Bank:

Deutsche Bank has a significant presence in Japan, offering corporate and investment banking services to multinational corporations and institutional clients.
Online banks in Japan
Sony Bank:

Sony Bank is a digital-first bank that provides seamless online and mobile banking experiences. Sony Bank's mobile app allows you to manage your accounts, make transfers, and check balances on your mobile phone, ensuring banking convenience.
Rakuten Bank:

Rakuten Bank, a leading online bank in Japan, offers user-friendly online banking services, including deposit accounts, cash cards, and online payments. Rakuten Bank's online platform provides easy access to your accounts and offers a variety of financial products.
Seven Bank:

Seven Bank ATMs are widely available in convenience stores and other public spaces across Japan. These ATMs allow cash withdrawals, balance inquiries, and other banking transactions, providing unparalleled convenience for residents and tourists alike.
Gathering the required documents
The bank needs to verify your identity to process your application. The documents you will have to provide may vary depending on your status in the country, length of stay, and other factors.
For Japanese residents
Zairyu card:

A

residence card

issued to foreign residents in Japan, confirming their legal status.
My number card:

A personal ID card used for administrative and financial transactions.
Passport:

A travel document serving as primary identification, often required by banks and financial institutions.
Hanko (Personal seal):

Also known as inkan, this is a personal seal used in lieu of a signature for official documents and transactions in Japan.
For non-residents
Zairyu card:

Essential for non-residents, confirming legal residency status in Japan.
Passport:

Primary identification document for non-residents, required for various official purposes.
For newcomers/expats
Zairyu card:

Crucial for newcomers and expats, serving as proof of legal residence in Japan.
Passport:

Essential for identification purposes, showcasing legal status within the country.
Proof of address (temporary or from home country):

Address verification document required by banks to confirm your current address in Japan.
Proof of income

(payslips, rental contracts):

Documents demonstrating your financial stability are often needed by banks to assess your eligibility for banking services.
Keep in mind that the list of necessary documents may vary depending on the bank's policies. Contact your chosen bank in advance to understand their specific documentation needs, as these requirements vary.
Tips for a smooth bank account opening process
Language assistance: If you're not fluent in Japanese, consider bringing a local friend or colleague to assist with translation. Alternatively, look for banks with multilingual staff or English-language services to facilitate communication.
Visit during non-peak hours: Try to visit the bank during non-busy hours, usually mid-morning or early afternoon, to avoid long wait times and receive more personalized attention from bank staff.
Schedule an appointment: Some banks allow you to schedule an appointment in advance. Calling ahead and setting up a meeting can ensure that a staff member is available to assist you promptly and efficiently.
Be polite and patient: Japanese culture values politeness and patience. Approach the process respectfully, and be patient if there are delays or additional requirements. Courtesy can go a long way in establishing a positive relationship with the bank staff.
Bring cash: Many banks require an initial deposit to open an account. Bring enough cash to cover the minimum deposit requirement specified by the bank.
Ask questions: Don't hesitate to ask about account and withdrawal fees, transaction limits, online banking services, or other concerns. Clearing your doubts beforehand can prevent misunderstandings later on.
Follow-up: After submitting your application form, follow up with the bank to check the status of your account opening process. This proactive approach ensures that your application is processed promptly.
Popular types of bank accounts in Japan
In Japan, there are several types of bank accounts catering to different financial needs and preferences. Here is a list of commonly available bank account types beyond the typical personal account (futsū yokin):
Savings account (Tsumitate or Account):

A basic account for saving money, typically offering modest interest rates. It allows easy access to funds for everyday expenses.
Checking account (Futsūkōza):

Similar to a savings account, a checking account provides a convenient way to manage everyday transactions, including deposits, withdrawals, and payments.
Time deposit account (Chokin Account):

Also known as fixed-term deposits, these accounts offer better interest rates than typical savings accounts but require you to keep your money deposited for a fixed period, ranging from a few months to several years.
Foreign currency account (Gaika Account):

Designed for holding currencies other than the Japanese Yen (JPY), these accounts are useful for individuals dealing with international transactions or who want to protect their funds from currency fluctuations.
Youth account (Kodomo Tsūchō):

Specifically designed for children and teenagers, these accounts often come with lower fees and educational features to promote financial literacy among young account holders.
Corporate account (Hōjin Koza):

These accounts provide services tailored to the needs of businesses, including business loans, merchant services, and payroll management.
Online banking account (Netto Ginkō):

Digital-only accounts that allow customers to manage their finances entirely online, including transactions, bill payments, and fund bank transfers through web and mobile applications.
Joint account (Kyōdō Koza):

A shared account held by two or more individuals, commonly used by family members, couples, or business partners for managing shared expenses and finances.
Pension account (Nenkin Koza):

A specialized account used for receiving pension payments from the government or employers. It ensures a convenient and secure way to receive retirement benefits.
Access to online and mobile banking in Japan
In Japan, online and mobile banking services have become increasingly sophisticated, offering various features to cater to customers' financial needs. Here is a list of commonly available online and mobile banking options in the country:
Fund transfers:

Transfer money

between your accounts or to other accounts within the same or different banks.
Bill payments:

Pay utility bills, credit card bills, and other regular expenses directly from your bank account.
Mobile wallet integration:

Link your bank account to mobile wallets like Apple Pay, Google Pay, or various Japanese mobile payment services for convenient and secure transactions without needing a physical bank card.
ATM/branch locator:

Locate nearby ATMs and branches of your bank for cash withdrawals and in-person services.
Foreign currency transactions:

Perform currency exchanges and transfers in foreign currencies for international transfers.
Scheduled transfers:

Set up recurring transfers or payments on specified dates, such as monthly rent or utility bills.
Account management:

Update personal information, manage account preferences, and customize notifications through the mobile app or online portal.
Mobile check deposit:

Deposit checks by capturing photos of the check using your mobile device, eliminating the need to visit a physical branch.
Investment management:

Access and manage investment portfolios, buy/sell stocks, and monitor market trends through the mobile app.
Loan applications:

Apply for personal loans, mortgages, and other financial products through the mobile banking app.
Customer support:

Initiate chat support, request callbacks, or email customer service directly from the mobile app for assistance with banking inquiries.
Expense tracking:

Categorize and track expenses, view spending patterns, and set budgets using built-in tools within the mobile banking app.
Biometric authentication:

Use fingerprint or facial recognition for secure and convenient login to the mobile banking app, enhancing account security.
Remember that the availability of these features may vary depending on the specific bank and the type of account you hold. It's advisable to check with your chosen bank for detailed information on the online and mobile banking services they offer.
Explore additional financial services
Beyond basic banking, Japan's financial institutions offer specialized services tailored to diverse customer needs:
In addition to basic banking services and online/mobile banking features, Japanese banks often provide a range of additional services and features to cater to the diverse financial needs of their customers. Here is a list of commonly available additional banking services and features in Japan:
Credit cards:

Japanese banks offer various credit card options, each with different rewards, cashback programs, and exclusive discounts with partner merchants.
ATM services:

Access to a vast network of ATMs for cash withdrawals, balance inquiries, and other transactions, often available 24/7.
Foreign exchange services:

Banks offer foreign currency exchange services, allowing customers to buy or sell foreign currencies for travel or business purposes.
Safety deposit boxes:

Secure storage for valuable items and documents, providing an extra layer of security beyond what's available at home.
Remittance services:

International money transfer services for sending and receiving funds from abroad, often available in multiple currencies.
Home and auto loans:

Banks provide various loan options, including mortgages for home purchases and loans for purchasing automobiles, with flexible repayment terms.
Investment products:

Offerings include mutual funds, government bonds, stocks, and other investment opportunities, allowing customers to grow their wealth over time.
Insurance products:

Banks provide insurance services, including life insurance, health insurance, and property insurance, often in collaboration with insurance companies.
Estate planning services:

Assistance with wills, trusts, and inheritance matters to help customers plan their estate and secure their family's financial future.
Educational savings accounts:

Specialized accounts designed to save for a child's education, often offering tax benefits for account holders.
Customer rewards programs:

Loyalty programs offering perks, discounts, and exclusive deals for banking customers who frequently use various banking services.
Financial consultations:

Personalized financial advice and consultations with banking experts to help customers make informed decisions about their finances.
It's important to note that the availability of these services can vary between different banks and may depend on factors such as account type, customer eligibility, and specific agreements between the bank and its customers. Customers should contact their respective banks to inquire about the specific additional services and features offered (such as transfer fees, exchange rates, bankbook availability, and more).
Experience Japan to the fullest with Deel
Whether you're a digital nomad, an expat, or a traveler exploring Japan, the country's rich culture, advanced banking services, and global connectivity offer you the tools to manage your finances seamlessly. However, even before you start shopping for banking services, you will have to secure a visa, or relevant permits to live in Japan.
Deel simplifies obtaining essential visas and permits for your Japanese journey. Explore how our visa support services can assist you in realizing your ambitions in Japan, and begin planning your adventure today.