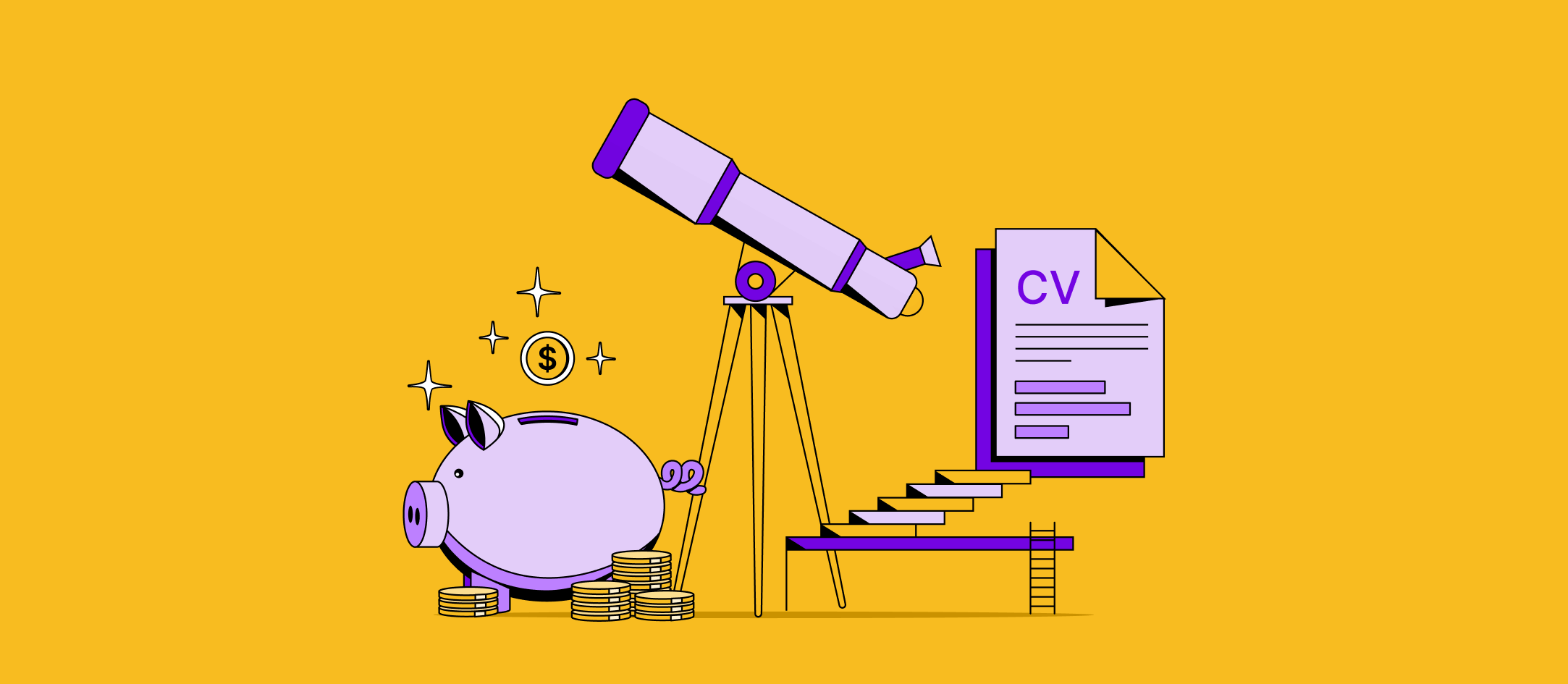 Avoid 10 Job Application Mistakes: Expert Insights
Are you having a hard time finding a new job? We spoke to four experts in talent acquisition to uncover the 10 mistakes you might be making.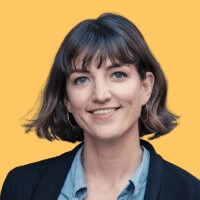 Written by Jemima Owen-Jones
March 3, 2023
Contents
Need help onboarding international talent?

Try Deel
Key takeaways
Job candidates should create one-page resumes, meet the minimum job requirements, and only apply to a maximum of two positions at the same company to be successful in the application process.
Hiring teams expect candidates to come to interviews prepared with situation-based examples.
Understanding the salary range will ensure candidates don't price themselves out of a job.
On average, talent experts spend 1/3 of their workweek (about 13 hours) sourcing qualified candidates from over 250 job applications for a single role. In minutes, these professionals can scan for details that indicate whether a candidate is suitable for a position and spot the red flags that suggest they aren't.

In this article, we gain insights from four talent acquisition specialists at Deel who reveal candidates' top mistakes in the job application and interview phases of their job search. Keep reading to ensure you have a fair shot at landing your dream job and avoid blowing your next job opportunity.
Deel's talent acquisition experts
Huw Sensier

- Talent Acquisition Team Lead

Camila Sanchez

- Talent Acquisition

Danica Ristic

- Senior Program Manager, People

Nadine Puplampu

- Sr TA Manager
Application/resume screening phase
Creating a resume and cover letter that stands out in a competitive job market is imperative. Below we highlight the biggest pet peeves experienced by talent acquisition experts while sifting through applications and how you can increase your chances of finding your next job.
1. Cramming CVs with too much information
Our talent acquisition experts agreed that a resume overloaded with information was an immediate turn-off.

"CVs that have a ton of unnecessary information that I need to sort through deter me from selecting a candidate. It's okay to include hobbies, but a CPR certification obtained in high school has no importance to me." - Danica Ristic - Senior Program Manager, People

Instead, our experts prefer the following:
One page CVs
Clean and simple design and formatting (up to 3 colors and fonts)
Experience listed in reverse chronological order with 3-5 bullet points under each, listing achievements


Resume writing can be tough but don't overthink it. Discover these 5 easy tips to make your resume stand out.
2. Not meeting the basic requirements of the job listing
Our experts said they frequently receive applications from job seekers who fail to meet the minimum requirements for a job opening. The top conditions that candidates failed to meet were language, software knowledge, and years of experience.

While meeting the minimum requirements for a job opening is important, applicants should still apply to jobs beyond their experience level as long as they can support their case.

"In job posts, you'll often see statements such as "+3 years of experience," but maybe you've worked for two years for a fast-paced startup company where you've had to wear many different hats and nurtured your skills. In this scenario, it's definitely still worth applying." - Camila Sanchez - Talent Acquisition

Expert tip: If you don't meet all the skills in the job description, a cover letter with a detailed explanation of your related experience can keep you in the running. Leaning on any experience acquired through a college degree, master's degree, or even from your personal life can be of value.
3. Not adding dates to experience held
According to talent experts, a CV without dates for positions and experience held deters hiring managers from selecting a candidate during the screening phase.

While exact dates aren't necessary, including the month and year for the start and end of each position or work experience helps hiring managers to understand the level of experience candidates have.

"Dates provide a quick overview to the reader of how much experience the person actually holds, which is always relevant to know. Patches or gaps in work history should not be problematic when being considered for a job. The relevant experience that you have should be the main criteria for whether you secure a job or not." - Huw Sensier - Talent Acquisition Team Lead

Expert tip: If there are significant gaps (e.g., 6-12 months+), add the period into your CV with a note about what you were doing (e.g., traveling, caring, recovering, searching). After all, life happens!
4. Submitting multiple applications for the same role through different mediums
With so many job boards, career websites, and job search engines (company websites, LinkedIn, Indeed), it can be confusing to know which one to use and whether applying through multiple platforms is advantageous.

"It doesn't matter which site you use to apply. However, submitting multiple applications for the same job via different platforms is not recommended since it can slow the selection process." - Huw Sensier - Talent Acquisition Team Lead

Expert tip: If it's an option, submitting your application via a referral scheme can be beneficial as the recruiter can discuss your profile directly with an existing worker who can vouch for your experience. However, a referral doesn't mean a recruiter will favor you over a candidate with similar work experience.
5. Applying to multiple different positions at the same company
Even if your skillset and experience are relevant, applying to multiple positions with the same employer can be a red flag for hiring teams.

Talent experts like to see that you're passionate about a particular role, so applying for multiple positions could signal that you're not as serious as your application suggests.

"When a candidate applies to three or more roles simultaneously, it raises doubts as to whether the candidate is an expert in their particular field" - Camila Sanchez - Talent Acquisition

Expert tip: In a scenario where multiple positions are of interest, we recommend that candidates apply to a maximum of two roles that align most with their skillset and background.

Enjoy a multi-faceted workload? Discover how being an independent contractor can help shape your career path and other benefits.


Do you dream of working
from anywhere?

Interview phase
If you make it to the interview stage but still can land the job, it's time to check that you're not making one of the following mistakes.
6. Failing to provide detailed answers
One of the biggest mistakes that prevent hiring managers from moving forward with an applicant is when a candidate provides very short or one-word answers to open-ended questions during an interview.

"Short answers are usually a sign that the candidate does not have much experience in an area. Interviewers are looking for candidates to be able to share extra context and detail about their knowledge. Think of an interview as a conversation. When having a conversation about a topic with a friend or family member, giving very short responses would quickly end the conversation." - Huw Sensier - Talent Acquisition Team Lead

Expert tip: The job search process can be tedious, and you will find that your motivation comes in waves. If you're finding it difficult to provide strong, well-rounded answers, it could be that the particular job opportunity doesn't inspire you and may not be the right job for you. Alternatively, you may need a break from job hunting to rest and regain momentum.

Feel like you're drifting off your career path? Check out these 7 Ways to create career growth opportunities.
7. High salary expectations
If your salary expectations aren't in line with the ranges stated in the job description, this could be a possible reason why you're not progressing to the next stage.

"Many positions have salary ranges for each role, and when the candidate is out of the band, it is a red flag to not move forward with the process." - Camila Sanchez - Talent Acquisition

Expert tip: If you're unsure about the salary bracket or this information isn't available, don't hesitate to ask. Hiring teams should be willing to share information on the compensation package to align your expectations from the very beginning. Using this information, you can answer the desired salary question with a fair figure.
8. Closed-off attitude
Our talent experts agreed that candidates lacking confidence, empathy, and the ability to open up during the interview process were less likely to get a job offer.

"Personality does matter. Different personalities, ways of thinking, and working helps teams to have more diverse and creative ideas and solutions. And while we assess people for positions, we should take the mindset of "culture add," not "culture fit." - Nadine Puplampu - Sr TA Manager

Nadine highlights three interview skills she expects of a successful job candidate:
Thorough preparation: Preparing and thinking in advance about what accomplishments and skills align with the job you're interviewing for shows evidence that you have done similar work and can adapt to different environments
Asking for clarification: Asking the interviewer to repeat or clarify their questions is crucial, especially for certain roles and levels. It's better to ask clarifying questions than assume and answer the question wrongly. It also shows you are thorough in your work
Asking relevant follow-up questions: When a candidate wants to know more, it shows they're genuinely interested in the particular role and are taking the opportunity seriously

Expert tip: Not every position requires an individual to be outgoing or extroverted. Different types of jobs suit different personality types; therefore, if you know you struggle to open up during the interview process, informing the interviewer from the offset can be helpful. They can then prompt you with additional follow-up questions to extract the necessary information.

Also, checking your interviewer's LinkedIn profile is a great way to learn more about them and can help dispel pre-interview nerves.
9. Lack of knowledge of the role
Unsurprisingly, candidates who could not demonstrate knowledge of the company and the role they applied for were unsuccessful during the interview.

"It's so important that a candidate is passionate about the company they are applying to and have prior knowledge of the product, solution, or area." - Camila Sanchez - Talent Acquisition

Expert tip: Take the time to study the company website and job description, as they will contain clues about the types of interview questions you're likely to be asked. Preparing and reciting answers in a mock interview with a friend or on your own will ensure your responses flow naturally.
10. Inability to back up experience and skills presented in the CV
Not being able to answer questions that touch on your past and current job experience (situation-type questions) indicates to potential employers that you may have inflated your experience or haven't prepared.

"Situation-type questions help managers to gather evidence on whether a candidate will be successful in their potential new role. My go-to situation-type question is: Tell me about a time you had to meet tight deadlines or manage challenging stakeholders." - Nadine Puplampu - Sr TA Manager

Expert tip: Prepare and plan situation-based examples from previous jobs and structure your answer using the STAR method (Situation, Task, Action, and Result). Be as detailed as possible by explaining what you did, how this impacted the wider team and the outcome.

Are you prepared for the interview question "What's your weakness?" If not, check out how to choose good weaknesses for job interviews.
Have you considered going remote?
Some people will move to a different city, state, or country to find a job in their field. But your location may not be a significant factor if you're looking for a remote job. Many companies have gone remote and are pulling from a national and international applicant pool to find the best talent.

Expanding your search to include remote or hybrid work, part-time jobs, freelance or contract gigs, and flexible schedules can lead you to job openings you may not have found if you were only searching for full-time location-based jobs.

Check out our article best remote jobs to discover 10+ types of remote jobs you can do in 2023.
Looking for more interview and career tips?
Deel helps connect the best workers with the best talent worldwide. Whether you're a direct employee, EOR employee, or independent contractor, we make working from wherever easy.
In this content series, we share articles, templates, and guides to help job seekers and new hires navigate the world of work. These resources guide you through the entire hiring process, from preparing your resume to interviewing to identifying career growth opportunities.
Stay tuned for more actionable career advice.