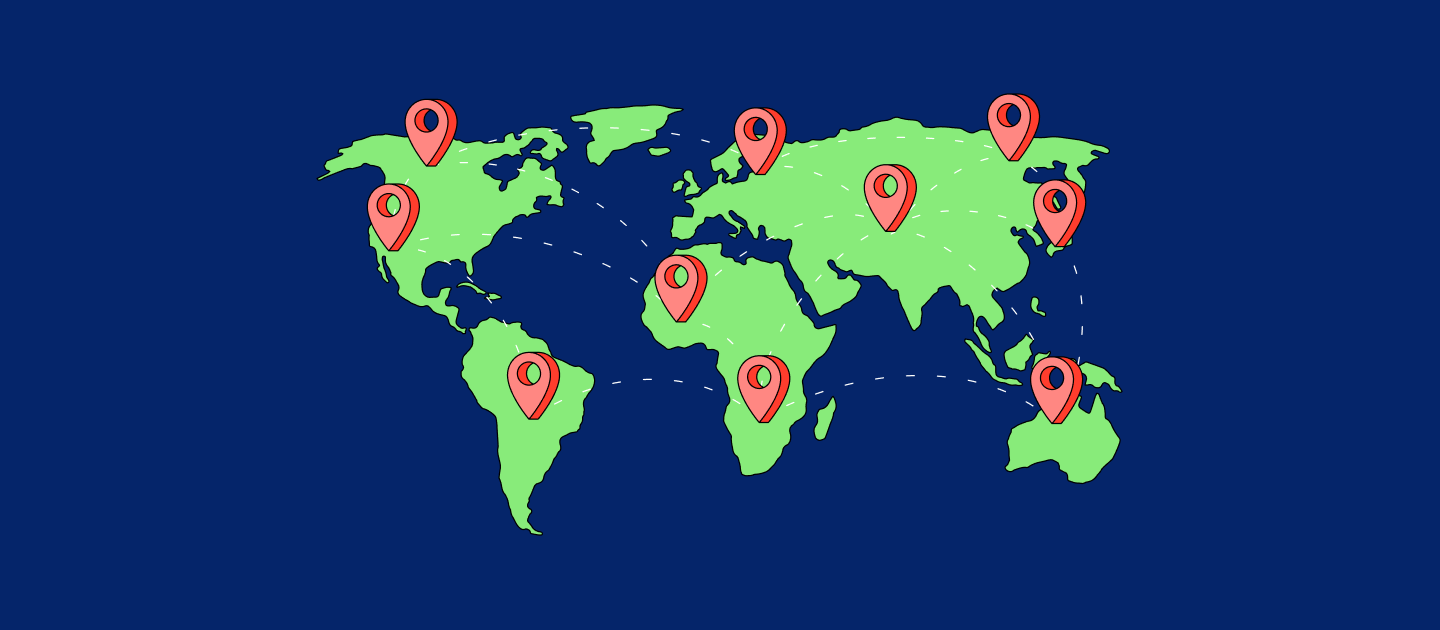 Handling Customer Experience During Company Hyper-Growth
How Deel brings customer support team in-house and elevates customer experience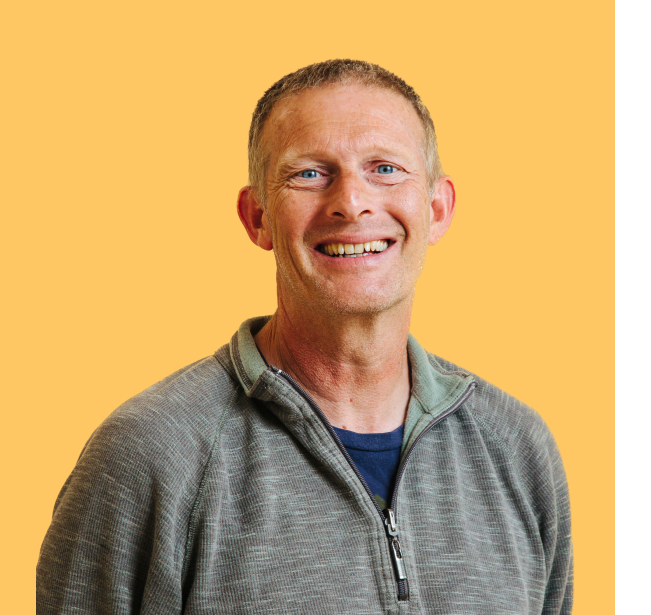 Written by Phil Dean
April 11, 2023
By Phil Dean, Global Head of Support and Services
It's been a whirlwind year since I joined Deel at the start of 2022. As Global Head of Support and Services, I lead our growing customer experience team and have had the privilege of witnessing first-hand the explosive growth of the company - e.g. from $57M ARR to 295M ARR within a year! But amidst all the progress, there's one question that looms large: how do we keep pace with change while continuing to deliver an exceptional customer experience?
Let's focus on several key areas to understand how Deel provides exceptional customer experience whilst keeping pace with hyper-growth. I'll give you a preview: it's all about bringing talent in-house, not outsourcing it.
In-House Talent
Unlike most companies, we don't outsource our support team. Instead, my team hires directly and fully remotely in over 31 countries and counting. At first, this might seem like a daunting task. But we've found that it's not only possible; it's also more impactful for both our people and company, plus it's more cost-effective in the long run.
The truth is, many companies outsource their support function because they believe it's cheaper, quicker and easier. But by doing so, they sacrifice control over the end-to-end customer experience. At Deel, we're committed to owning that customer service experience, from recruitment and hiring, to training and career development. We've built a foundation that allows us to source great candidates worldwide, widening our scope and reducing limitations. Over time, we've honed our screening and interview process to ensure that only the best candidates make it through.
Deel's Customer Support function has a dedicated recruitment team, which means they truly understand the type of individuals we need in our growing support organization. Once a candidate has been sourced, they go through a rigorous interview process that focuses on:
Real-life case studies of support tickets, where we score the candidate on how they would respond to them with focus areas on empathy, getting to the point, clear and concise instructions, and time to resolution.
Real-time chat simulations, where candidates are asked questions within a chat environment and have the resources on a knowledge base to quickly find answers. They are pinged at least three times by the Deel team who are interviewing them, so they are doing at least three concurrent chats. We want to understand how they can multitask and stay calm in stressful situations, along with finding the correct resolution to the situation and ensuring empathy is always present in the chat session.
Candidates also interview with the Head of Support (me), where they have the opportunity to ask questions. I inform them of the career development track (more on that below), and we chat about the key attributes that make for successful team members, which are empowerment, trust, and collaboration within the whole of the organization.
Onboarding and Enablement
An area that Deel is super passionate about is investing heavily in the support team's training and development. We've reduced our enablement program from 6-8 weeks to just 2 weeks, thanks to investment in the right tools, a dedicated enablement team, and an agent pod specialization program.
Every new hire is assigned to what we call the Platform Pod. This is where they start to understand the product, the processes, and tools that we use to support our 15,000+ customer base, and where they are assigned a development Team Lead and a Quality Assurance (QA) team to help mentor and educate them.
New hires are constantly supported, constantly monitored, have subject matter experts on hand to supervise them, and learn our growing and dynamic knowledge base, where we follow the principles of

KCS

(Knowledge Centered Service) methodology.
As team members gain valuable product knowledge, they have the opportunity to move into more complex pods that include Payments, People, Reviews & Complaints, and start to build a career within the support organization.
Career Development
When I joined Deel, my number-one priority was to build a robust and clear career path for our team members, as well as the opportunity to move horizontally out of support into other teams. Customer Success, Client Onboarding, and Fintech are a few teams that have welcomed support team members with open arms.
Every team member understands the matrix and career path we have created for the Individual Contributor (IC) track and the People Manager track. Understandably, not everyone wants to be a people manager, so we've built a fair system where everyone can continue down the IC path and get compensated well, while agents that want to build their people management skills have the resources and a mentorship program to ensure they are successful.
A typical IC frontline agent career path may involve moving into the Training/Enablement team, QA Team, internal project management, Level 2 support, or our Reviews & Complaints team.
A typical career growth path for people management usually starts with becoming a Senior Support Agent (or as we call it within Deel, a Shift Manager). From there, they can progress to a Team Lead, then Pod Manager, before becoming a manager, or team lead within our Operations Team including Enablement, Training, QA, Level 2.
Today, 100% of our Shift Managers and Pod Managers have been promoted internally, and 85% of our Team Leads were internal promotions too, so we have a fantastic track record of rewarding the support team with internal promotions. We couldn't do all of this if we outsourced our talent - the point is to incubate and grow great talent in-house so Deel as a whole - and our customers - can fully benefit.
Genuine Care
Every Deel team member, regardless of the team they belong to, cares deeply about our customers' experience. Genuine Care, one of our core values at Deel, informs everything we do from Alex (our co-founder and CEO) down to each individual at the company. We examine all customer feedback, whether it is positive or negative, in order to constantly improve the customer experience journey.
Our #company-trust slack channel flags every negative comment or feedback we receive from customers, whether it is a tweet, a low TrustPilot Score, a personal message to Alex or another Deel team member so that we can analyze each complaint, pull in the relevant teams to resolve the issue at Deel Speed, complete a root cause analysis, and fix the issue so that it doesn't happen again. We also analyze every DSAT (Customer Dissatisfaction) that support receives from our transactional surveys and we proactively reach out to the customer via phone to acknowledge the issue, gather more feedback, analyze the root cause, and fix.
Measuring Success
Like any well-run support organization, we created a suite of Key Performance Indicators (KPIs) to measure the success of the team, the pulse of the customer and the overall customer experience journey. Here is a sneak peek into some, but not all, of our KPIs:
Reducing incoming tickets:

Every Product Manager has a goal of reducing incoming tickets on their focused product area. They are tasked with analyzing incoming tickets based on the root cause so that product improvements, new features, or rich self support content can be created.
Contact ratio:

We track the ratio of customer complaints to incoming tickets on an ongoing basis with a company goal set at a contact ratio of less than 0.04%.
Total time to resolution:

This is one of our most important KPIs, as customers want issues solved fast, not just answered quickly. We focus a lot of resources and analysis to ensure very quick total resolution times along with first response times of two minutes or less.
Our outstanding performance measures speak for themselves. Our lightning-fast chat response time averages close to 1 minute which ensures that we're always there when customers need us. When customers reach out to us for help, we're able to solve their problems on the first try 85% of the time, which is really important as we don't like to transfer customers around. Our customers are very happy with our performance so far, scoring us 92 out of 100. We're able to achieve all this by doing everything ourselves and being very careful with how we work, which makes our staff happy and our customers satisfied.
Creating Value
We have developed various points in our support system to connect customers with other customer facing functions instantly. For our business customers seeking HR or workforce planning assistance, our system seamlessly connects the customer via video call to a dedicated member of our customer success and account management team. Similarly, for employees with complex HR or benefits inquiries, our system connects them to our specialized HR experience team. With this streamlined approach, we ensure our customers' needs are met, and mutual value is created.
So, how do we keep pace with Deel's explosive growth? By owning the customer experience, investing in our team, and setting high standards for ourselves. It's been an incredible year, and I can't wait to see what the future holds.