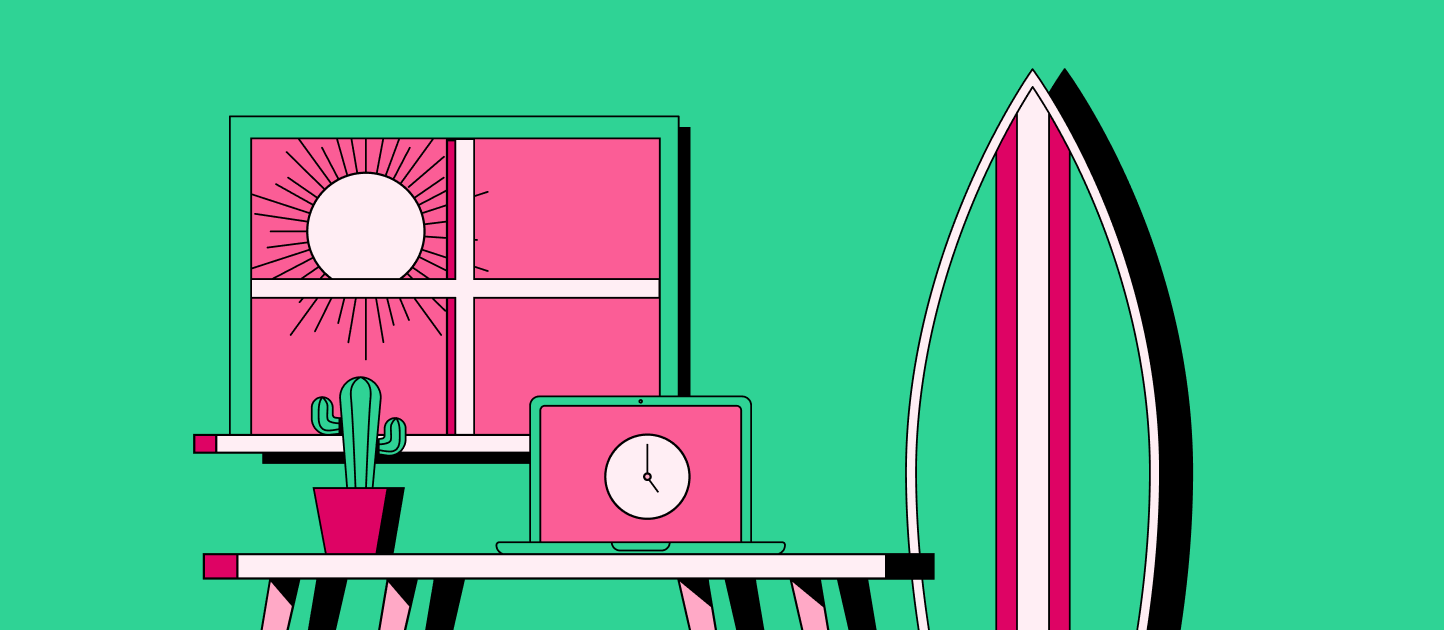 How to Use Slack to Keep Your Team Active and Engaged
Engagement is vital to the success of remote teams, but can be hard to achieve and maintain. Discover how to use Slack to boost engagement in 8 easy tips.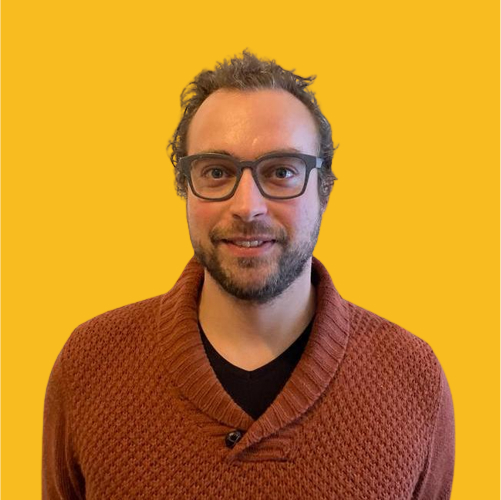 Written by Gabriele Culot
January 24, 2023
Contents
Need help onboarding international talent?

Try Deel
Key Takeaways
1. The broad shift to remote work in the past years brought dramatic changes in work processes and habits
2. Engagement and bonding become vital in remote teams, where distance and disconnection can take a toll on mental wellbeing
3. Slack offers a dynamic and customizable environment that can be adapted to facilitate engagement and efficiency in any environemnt
Slack is a popular asynchronous communication tool companies adopt to boost employee engagement and streamline productivity. But Slack is not a silver-bullet solution: like with any tool, you must learn to use it properly to maximize its benefits. If you're looking for ways to improve your team's use of Slack, you've come to the right place.
Remote work has triggered massive changes in how the workforce approaches internal communications, team bonding, and the overall employee experience. Stay with us as we explore the rise of global work, how Slack plays a critical role in company culture, and how to make the most of it in your day-to-day work in eight easy tips.
Encourage employees to customize notifications to reduce distractions
We live in an era of information overload, and our cognitive abilities are overburdened. A study reveals that 98% of the population struggles to focus on more than one thing at a time, which doesn't bode well for a fast-paced, primarily digital world. A flurry of notifications can cause more harm than good, disrupting productivity instead of streamlining your workflow.
Encouraging your team to customize their Slack notifications will help reduce distractions (especially outside of working hours to promote work-life balance). You can follow and share the following instructions for Slack on desktop:
Click your profile image and select

preferences
Choose

Notifications

on the left
Underneath

Notify me about…

choose to be notified for all new messages, only direct messages, mentions, specific keywords, or nothing at all
Check the box for

Use different settings for my mobile devices

if preferred (and select your triggers of choice)
Check the box for

Notify me about replies to threads I'm following

if desired
Set trigger keywords to your workspace by adding them to

My Keywords, using commas to separate each keyword
Choose when to receive a notification by setting a day and time in the

Notification

Schedule

area
Pick a sound from the

Notification

sound

area (or mute it if preferred)
Check or uncheck the toggle to include a preview of the message (which helps to scan if the message is important)
Select timing to be notified using the drop-down for

When I'm not active on desktop
Check (or uncheck) the box to get email notifications for mentions and direct messages
If some Slack channels are more chatty than others, you can also set channel-specific notifications, though mobile settings may be slightly different, so double-check your notifications on your mobile app too.
Share Slack etiquette guidelines with remote employees during onboarding
New hire onboarding plays a vital role in welcoming remote team members. Many companies share a welcome pack that includes the employee's Slack login details and information on the various channels. It can be a good idea to also share Slack etiquette guidelines during onboarding and store them in an accessible place for future reference.
Consider company culture when outlining Slack etiquette guidelines. While each team will have nuanced differences, most teams can adopt a few global guidelines:
Communicate effectively by sending your entire message in one go
Condense your message and make it skim-friendly by including bullet points, bold, italics, and emojis to emphasize specific points and set the tone
Use threads for effective team collaboration
Make use of emoji reactions instead of sending unnecessary follow-up messages
Take advantage of the Do Not Disturb feature to reduce off-hour notifications (which is especially handy for team members across different time zones)
Establish response expectations on a channel level
Use public channels instead of DMs for more effective teamwide communication
Ask someone if they want to join a new Slack channel before adding them without permission
Add channel descriptions to keep information siloed as needed
Encourage a channel for social banter where you can discuss birthdays, have icebreaker conversations, and share gifs
Review and edit messages before sending them
Sync your calendar with Slack
Establish zero-tolerance policies for hate speech or discriminatory language
Create Slack channels for non-work hobbies and team building
Research conducted by Future Workplace revealed that 70% of employees say that friends at work are critical to a happy working life, leading to improved collaboration and productivity.
Dedicating a Slack channel to non-work hobbies and team-building activities encourages connection outside of work conversation, from informal discussions to organizing happy hour meetups.
While some employees follow one another on social media, others rely on making connections during working hours. Social Slack channels encourage inclusivity, boost team engagement, and serve as a virtual water cooler.
For example, if your team has several biking enthusiasts, create a #mountatinbiking channel to share routes or invite people on weekend rides. A #trivia channel is great for sharing fun facts and geeking out.
Other suggestions include a #random channel for casual work banter, #life-events to share milestone moments, and #world-window, which connects employees worldwide. You can get very creative with the Slack channels you create.
Centralize important information on Slack channels
Take a moment to consider how many online platforms you use to communicate on any given workday. It can be challenging to find information from an old conversation or follow up on a request once they become buried in old text, email, video chat tools like Zoom, and project management tools like Trello.
Slack's channels allow you to group topics of conversation on an easy-to-use platform so teams can reference important information quickly. Managers can create and group Slack channels as centralized spaces for important information such as meeting agendas, project progress, and standard operating procedures.
The option to pin a message on Slack makes it even easier to reference particularly important messages, such as company rules or the announcement of a team member of the month. You can also link important work-related documents in a channel's description for easy clicking.
Use Deel plug-ins to transform Slack into a powerful HR tool
Deel helps distributed companies boost company culture, increase team collaboration, and reduce burnout through HR Slack apps or plug-ins. Here are a few of our core plugins, and how they can benefit your team processes and engagement.
Use Connections to get

remote teams

to meet one another
Remote workers are at a higher risk of feeling isolated, with 7 in 10 remote workers feeling the impact of social isolation. Connections by Deel offers another way to build lasting relationships with teammates with similar interests and personalities.
Connections groups team members with similar interests based on a survey, automatically creating groups and Slack channels based on the results. The plug-in also has a Slack bot that sends water cooler topics to spark a conversation and sets up meetup roulettes to introduce new team members to one another.
Use One-on-ones to schedule and keep track of

check-ins
Managers are responsible for leading their teams and coaching direct reports. Yet scheduling and making the most of regular check-ins with a remote team can be challenging, especially across time zones.
One-on-ones by Deel makes it easy to organize and manage your weekly check-ins. The features make it easy to align on talking points, give and receive real-time feedback, and track meeting history to identify trends in performance or mood.
Use threads to keep conversations organized
By learning to use threads, your team members can follow a topic in detail without adding clutter to a Slack channel or sending a flurry of private messages. Here's how to best make use of threads on Slack:
Reply to a thread: simply hover over the message, click the

Reply in thread

icon, and type your reply
Manage thread

notifications:

manage notifications for a single thread by hovering over the thread and clicking the

three dots

icon
Set

notifications

for all threads in a channel:

select

More

notification

options

in the notifications menu below the channel name
View all threads:

select

Threads

from the left sidebar to view all conversations you're following
You go big. We go with you.
Create a shoutouts channel to recognize employees
Employee recognition is critical to productivity. Entrepreneur reveals that 82% of employees admit recognition in their work environment is essential to their well-being. Moreover, 40% of employed Americans confess that they would put more effort into their work if managers and team members recognized their work and efforts more often.
Slack is an effective way to improve employee recognition by creating shoutouts for a job well done. Keep these tips in mind when initiating a shoutout culture.
Identify the goals, values, skills, and behavior that you want to recognize
Decide which channel to use for shoutouts
Encourage team members to acknowledge one another for work well-done
Use shoutouts as a qualitative metric to track employee performance
Use integrations to reduce app switching
Slack's ability to integrate various applications helps to streamline productivity and combine daily tasks in a centralized place. With the option to integrate collaboration tools such as Google Drive and OneDrive, your team can:
Join video calls
Manage calendars
Collaborate on various files
Slack integrations bring various tools together in a central place, with particular apps helping departments improve their work. These integrated tools boost team collaboration and engagement, contributing to a robust virtual team.
Make your work better and easier with Deel HR
With multiple HR-focused plug-ins, Deel helps keep your Slack community active and engaged without compromising productivity and facilitating automation. Our plug-ins are easy to deploy, cost-effective, and loved by users.
Book a demo today, and start improving your workplace right away.