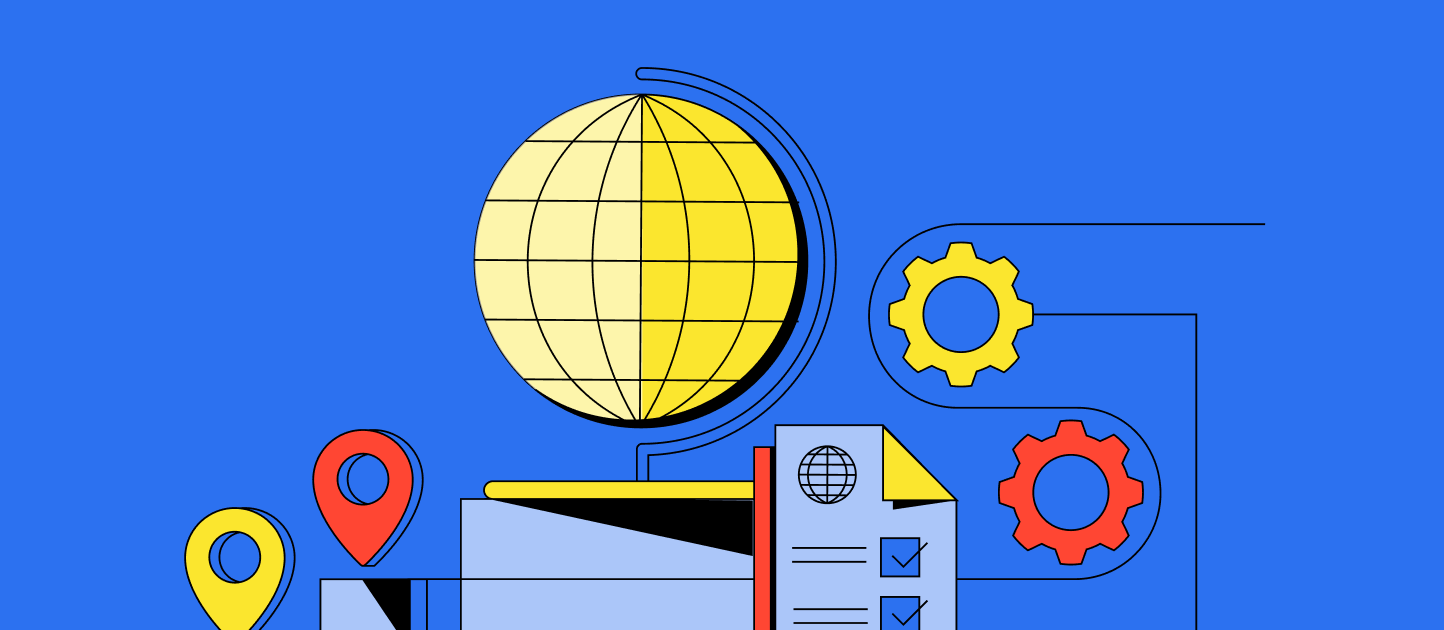 10 Challenges of Cross-Border M&A Integration
How can dealmakers reduce friction during international M&A integration? Start by learning about the challenges you may face and how an EOR can help solve them.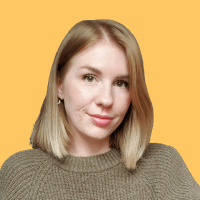 Written by Shannon Hodgen
April 4, 2023
Contents
Need help onboarding international talent?

Try Deel
Key takeaways
Poor post-merger integration (PMI) can lead to employee attrition, with 47% of key employees leaving after a major transaction.
Nurturing a strong company culture is crucial to M&A success and value capture, but most acquirers struggle with cultural integration issues.
Acquiring companies can use an EOR to boost international compliance, hit cost-cutting targets, and compete in international deals.
Cross-border mergers and acquisitions (M&A) are expected to increase in 2023 as 68% of executives take a greater interest in international deal-making. Unfortunately, cross-border M&As have a failure rate of up to 70% due to post-merger challenges that jeopardize value creation.
New markets, product diversification, and fortified supply chains are front-of-mind for stakeholders. Still, insufficient post-merger integration planning can hold them back from realizing the true potential of a deal. Integration teams often need help overcoming PMI challenges that, when left unaddressed, can result in employee attrition, synergy target delays, and lower deal value. That's where an employer of record (EOR) can help.
This article looks at some of the most common challenges of cross-border M&As and how an EOR like Deel can mitigate them.
Hiring and paying new employees quickly
The more delays there are during an M&A, the higher the cost. An acquiring company may have to set up foreign entities to enter a new market or to hire an employee compliantly. But Know Your Customer (KYC) laws are lengthening the time it takes to open a bank account in another country, which is required to open an entity.
Some countries also require multiple government agencies to approve business applications. For example, to incorporate federally in Canada, you'll need permits and licenses from federal, provincial/territorial, and municipal governments. In Germany, the process includes applying to the IHK (Chamber of Commerce and Industry) for a company name and objective check, submitting your trade registration with the local trade office, and registering with the Transparency Register.
When it comes to payroll, most providers take more than six months to set up, and simple changes often come with a lengthy back-and-forth process. These procedures can hold up M&A implementation and prolong the transitional services agreement (TSA).
Solution:
Acquirers can use Deel's EOR as a stopgap when migrating employees to a new firm or setting up entities. Using an EOR helps keep the process moving and can eliminate the need for TSAs.
With Deel's Global Payroll, you can get your entire team's payroll up and running in less than half the average time, easily make changes in-platform, and get direct 24/7 support from our expert team. Run payroll in 90+ countries, review all salaries in one place, and pay your entire team with a single invoice.
High consultation costs and entity set-up fees
Companies pursuing an M&A may hire consultants to help support senior executives with decision-making and developing an integration roadmap. For a mid-sized business, most M&A advisors have a minimum retainer fee ranging from $50,000 USD to $250,000 and price-dependent success fees.
Setting up and running a new legal entity is also costly. The average is $100,000 per entity, depending on the location and maintenance costs, which can include:
Formal registration fees (national and possibly state/regional)
Recurring office expenses (some countries require a physical office address)
Minimum capital requirement
Ongoing legal consultation fees to ensure local compliance
Ongoing administrative costs (payroll, insurance, and tax filing)
Hiring costs for a Resident Director
Entity teardown fees (if your company leaves the country)

Solution:

With an EOR, you don't have to invest in new legal entities or additional HR staff. Instead, you can use Deel to save over $210,000 on entity set-up costs per country.
Using Deel also helps you save money on your tech stack. Instead of paying for multiple systems to manage payroll, compliance, employees visas, independent contractors, and EOR employees, you can do it all in one place for one price with Deel.
Managing international compliance requirements
Generating compliant international employment contracts requires specialized knowledge of global HR practices and local labor laws. Without an internal team or system to manage this process, you increase your risk of fines or penalties.
Employees undergoing a business transfer are entitled to certain legal protections that vary by country. Let's look at the European Commission's Acquired Rights Directive (ARD), transferable liabilities, and Collective Bargaining Agreements (CBA) as examples.
European Commission's Acquired Rights Directive (ARD)
The ARD impacts all European Union member states and ensures any employee engaged in an M&A transaction transfers to the new business. This protection means you cannot terminate employees following a business transfer in countries where this legislation applies.
Transferable liabilities
In most cases, acquiring companies must provide new employees with the following liabilities that are equal to or better than the seller's terms:
Salaries
Pensions
Accrued vacation
Bonuses
Healthcare
Other contract employee benefits


Collective Bargaining Agreements (CBA)
A Collective Bargaining Agreement (CBA) is the process of negotiating employment terms between an employer and a group of workers, which takes place between company management and a labor union.
A CBA often covers a variety of subjects, including anything the law requires of the employer (salary, overtime, benefits, working conditions). Employees' rights under a CBA—especially if mandatory—may complicate an M&A or carve out.
Solution:

An EOR like Deel offers the most

robust compliance

in the industry and will ensure you comply with local employment laws, tax codes, and regulations, with in-house legal specialists to create and review international contracts.
Integrating tech and system synergies
Merging or acquiring another company includes adopting its systems and integrations. Established companies are likelier to have custom-built solutions and legacy systems that may not work for their new operating model.
As part of the M&A integration planning process, companies should compare their tech stack against the purchased company, identify the systems and tools they retain, and develop a training program to ensure a seamless transition for employees.
Solution:
Firms can use our wide variety of accounting, human resources, and hiring
software integrations
to reach alignment. You can also use
Deel's API
to automate and sync data across your HR tech stack.
Inheriting misclassified workers
Every country classifies employees vs. independent contractors differently, further complicating a cross-border deal. If the target company has hired independent contractors who should be classified as employees, the buying company takes on that legal risk and liability.
Solution: Acquirers can use Deel's EOR services to significantly reduce their risk of misclassification by correctly classifying their workers.
Inheriting expats
If you're acquiring a business unit that employs expats, you may be responsible for sponsoring their visas. In some countries, such as the US, you may be able to use the original employer's approved labor certification if your're considered a successor-in-interest (SII) of the original company.
According to the US Citizenship and Immigration Services (USCIS), a company is considered an SII when they've purchased, merged, or changed corporate structure, or significantly changed owners. SII status is determined by three factors:
The job opportunity offered by the SII employer must be the same as the job opportunity originally offered on the labor certification
The burden of proof is on the SII employer to establish eligibility
The petitioner must fully describe and document how the SII employer assumed ownership of the original company


Solution:
Deel's
in-house immigration and mobility support
can help you navigate the visa application process. Our emergency team can assist if you need to exit a jurisdiction for safety measures or immediately relocate staff from one country to another.
Retaining newly-acquired talent
Retaining talent from an acquired company requires clear communication, cultural integration, and a smooth onboarding process. The impact of poor PMI on retention is significant, with 47% of key employees leaving after a major transaction and 75% leaving within three years.
Communication
Employees often feel out of the loop during the M&A lifecycle due to poor communication and expectation-setting by leadership. The acquiring team will need a communication plan for affected employees, whether they're being transitioned onto the new team or receiving severance.
Solution:
Deel's experts can provide firms with change management support during their integration efforts, such as developing internal communications and training for their teams.
Benefits harmonization and matching
In M&As, acquiring companies must provide employees with benefits that are as good or better than the seller's terms. HR teams and integration leaders may be inexperienced with international requirements, which can lead to legal liability and employee attrition.
What happens if an EOR's benefits aren't as good or better than the target company's? In that case, the EOR may recommend the acquiring company outsource the benefits individually and provide employees with a stipend to cover additional costs.
Let's say ABC Global Tech acquires XYZ Tech. XYZ Tech offered their employees group life insurance as a benefit, but it's not offered by the EOR used by ABC Global Tech. ABC can then source life insurance individually, and employees can get additional expenses reimbursed on the platform.
Onboarding
Large organizations face an attrition rate of over 16% within the first six months of hiring due to confusing orientation, information overload, and unorganized processes. Acquiring companies must develop a clear and easy onboarding process to help new hires transition to their new company.
Solution:
Companies can use Deel to quickly and easily onboard new hires into their HR and payroll systems. Deel's automation, self-service functions, and intuitive interface result in fewer issues during the onboarding experience for integration success.
Culture and connection
75% of acquirers struggle with cultural integration issues that require serious intervention. As part of their acquisition integration strategy, leaders must build initiatives that help new employees feel connected to their workplace, culture, and purpose from day one. Employees who don't feel connected are 90% less likely to produce great work and 11 times more likely to experience burnout.
Solution:

Deel provides engagement plug-ins to help bring new and existing employees from different work streams together by enabling them to connect directly within Slack:
Connections: Help your team connect and forge stronger relationships with watercooler topics, interest groups, and meetup roulettes
One-to-ones: Prepare, run, and track one-to-one meetings between employees and managers
Pulse surveys: Collect feedback and monitor engagement metrics by creating, scheduling, conducting, and reviewing surveys


Easily Hire in 150+ Countries
Hire anywhere without worrying about local laws, complex tax systems, or managing international payroll.



Protecting intellectual property and data
You may jeopardize your intellectual property (IP) if you rehire an acquired employee as an independent contractor. In the US, for example, contractors generally retain ownership of their work, unlike employees, whose employer automatically owns the copyright of work.
IP and data protection laws also vary from country to country. Therefore, pre-existing intellectual property contracts, non-disclosure agreements, and data protection measures may not be bonafide.
Solution:

Hiring an acquired employee through an EOR is often the safest way to protect intellectual property and data. EORs typically have a strategy for managing IP rights and should be able to recommend local legal counsel to create compliant contracts accordingly.
Using an EOR also increases data protection for growing companies, as they only need to send confidential information to one provider. EORs must sign a Data Processing Agreement (DPA) with every client. A DPA requires employers to handle employee data securely and privately, ensure General Data Protection Regulation (GDPR) compliance, encrypt and back up data, and secure network communications to prevent leaks.
Risk of permanent establishment
Permanent establishment (PE) is when a tax agent determines a business's steady, continuing, and taxable presence in a foreign country.
If a business is considered to have PE in a foreign country, its tax burden increases significantly. Any revenue earned inside that country must be taxed accordingly based on domestic tax laws (notably value-added tax, but not only) and the period of time the company is deemed PE.
Solution:

An EOR can facilitate international expansion by helping companies establish a legal presence in a new country without the complex process of setting up a local entity.
Through Deel's EOR service, you can compete on deals in international jurisdictions and reduce the time to close while mitigating risks. The EOR will act as the official and legal employer for foreign workers and will be responsible for submitting all employer and employee taxes per local tax rules.
Learn more about PE risk and how to reduce it.
Retaining employees' service history and rights
Employees' service history is often tied to their performance management, milestones, and bonuses. This information can be lost during an M&A deal if records are not carefully maintained.
Solution:

Using an EOR in combination with HR technology, like

Deel HR, helps ensure the rights and benefits of employees are retained during the data migration process.
In a TroopHR interview, Deel's Head of People explained the impact HR tech has on employee confidence and relationships. "HR technology helps you build and sustain trust with your team members by showing them you have accurate data about their work engagement with you, have their history of progression and performance, and understand and apply the compliance requirements for them based on their employment status and country."
Get our complete guide to using EOR for global mergers & acquisitions
An employer of record like Deel can provide valuable support and due diligence during the M&A integration process, keeping employees satisfied and operations running smoothly. Deel has acquired five companies over two years, and our team of experts has helped companies of varying sizes execute M&As in 30+ countries.
In our guide, How to Use an Employer of Record to De-risk Global M&As, we cover:
EOR services and features
When and when not to use an EOR for M&As (with examples)
The fundamentals of a successful M&A
The M&A process
How Deel can help