Your Guide to Best Countries for Expats [With A Checklist]
What are the best countries for expats? How do you choose the best place for you? Find the answer to these questions in this post.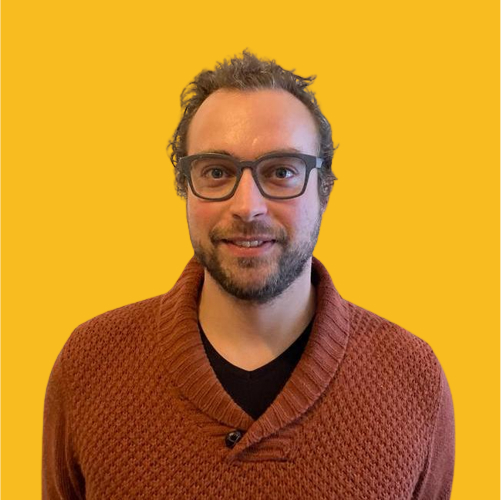 Written by Gabriele Culot
July 18, 2023
Contents
Need help onboarding international talent?

Try Deel
Key takeaways
Expatriation is becoming increasingly popular, with professionals moving around the world and settling in some of the best countries for expats
When choosing where to settle, it's important to consider personal preferences and goals, as well as an alignment of values and individual needs
Take the time to self-reflect, research, and consider practicalities when choosing where to settle
Expatriation has become increasingly popular as globalization has made it easier for companies to operate across borders. Advancements in technology and communication, the desire for a better quality of life, and cultural curiosity have found a growing number of professionals choosing to live and work outside their home country.
The promise of better job opportunities, improved quality of life, and personal development have also contributed to the growing expatriation trend. However, not all countries are equal when it comes to expatriating, and it's essential to choose the best country for you to benefit from a successful expat experience.
In this post, we explore some of the most popular countries for expats, how expats choose the best location for them, and a few top tips on choosing the right country for your needs and preferences.
Key factors to consider for expatriation
The list of best countries for expatriation is comprehensive, featuring exciting locations from Europe Australia. Potential locations for expats cover all latitudes and longitudes. However, the perfect location for you will likely have at least some of the following qualities.
Career opportunities and future job prospects
Affordable cost of living, including housing, utilities, and healthcare
High quality of life, including safety, healthcare systems, and recreational and cultural amenities
Ease of communication and opportunity to overcome potential language barriers
Cultural compatibilities, such as alignment of values and the country's acceptance of expatriates
Weather patterns, natural surroundings, and other environmental factors that work for you
Safety and security, including political stability, low crime rates, and legal protections
Friendly immigration policies, such as

visa requirements

and long-term settlement options
Favorable tax systems and availability of banking and financial services
All of these factors should be considered to help you decide on the best country for your expatriation journey.
The

b

est countries

for

e

xpats
When the world is your oyster, narrowing your expatriation options to a select few can be challenging. To help you get started, we've compiled a list of some of the most sought-after destinations by digital nomads, or aspiring digital nomads.
The Netherlands
France
United Arab Emirates (UAE)
Ireland
Portugal
Cyprus
Australia
Spain
New Zealand
Switzerland
Costa Rica
Italy
Canada
Turkey
Japan
Singapore
Sweden
Indonesia
Taiwan
Ireland
Vietnam
Germany
Ghana
These destinations range from developed, city-centric locations to more relaxing and idyllic countries. Also, some are preferred because of their expat-friendly legal framework, others because of natural beauty or historical landmarks.
As you can see, the list of countries is as long as the list of reasons why people would like to move there. To further help you narrow down the options, we've done a deep dive into six expat-friendly locations we love.
Mexico
For Americans, Mexico is a great location close to home and easy to adapt to as the neighboring countries share several overlapping cultural traits. Mexico is especially popular for its vibrant social scene and friendly local culture.
Mexico offers a healthy work-life balance with a rich culture, buzzing nightlife, and recreational sporting opportunities. The cost of living is relatively low, and there are many different locations to choose from — from coastal Oaxaca to bustling Mexico City.
While Mexico does not offer a digital nomad visa, it's possible to stay up to six months on a tourist visa and then apply for a Temporary Resident Visa.
If you're considering Mexico, it's important to be aware of the risk to personal safety, as crime rates are fairly high.
Portugal
Over recent years, Portugal has been a hot spot for young expats and entrepreneurs. Portugal boasts a rich history and beautiful landscapes. It is also among the most affordable Western European countries (including property rental and buying).
Portugal has low crime rates, giving expats the peace of mind to walk the streets, raise a family, and confidently do business. Whether you choose to settle in Lisbon, Porto, or Braga, you can expect to save a few pennies while indulging in a relaxed and fulfilling lifestyle.
Inviting foreigners to settle in the country, Portugal offers a range of digital nomad visas, also known as temporary stay visas, which allow you to make the most of the experience working abroad.
Thailand
South East Asia offers warm hospitality and a rich cultural heritage, attracting expats worldwide. Thailand, in particular, offers affordable housing, transportation, food, and entertainment expenses, making it easy to live a comfortable lifestyle.
The beautiful natural landscapes, delicious Thai cuisine, and thriving expat communities in major cities contribute to an excellent quality of expat life. While Thai is the official language, English is widely spoken in tourist areas, making it easy to navigate daily life. Thailand's growing economy also presents several job opportunities in hospitality, tourism, technology, and international business.
Thailand also offers high-quality healthcare with affordable medical treatments, health insurance, and medical services. If you're considering a move to Thailand, you can apply for a long-term resident visa, increasing the ease of settling in an already comfortable location.
New Zealand
New Zealand could be your destination if you want to enjoy a laid-back lifestyle after working hours. Praised for its high quality of life, New Zealand offers an outstanding work-life balance (which is complimented by political stability, high safety, and a friendly local community for a vibrant social life). There is a strong emphasis on well-being, and New Zealand's most significant appeal is the peaceful natural surroundings that offer hours of adventure.
If you're career-focused, you'll be pleased to know New Zealand has a growing job market, particularly in the technology, agriculture, and healthcare sectors. Raising a family? New Zealand also boasts a high-quality education system! Of course, all logistics and communication are made easier, with English being the country's predominant language.
To make a move, you can investigate the working holiday visa or one of the other visas available for foreigners.
Indonesia
Bali is an iconic destination among digital nomads. Still, Indonesia offers many more islands (and cities) ready to welcome expats with open arms. The friendly local culture is proficient in English, with the local language being easy to learn.
Indonesia's most significant appeal for expats includes the laid-back lifestyle, opportunities for travel, delicious food, and a satisfactory cost of living which boosts personal finance. The unique blend of natural beauty, cultural diversity, and economic opportunities makes Indonesia a top choice for expats — evident in the thriving expat community.
While Indonesia offers a free 30-day tourist visa to explore the nation, a temporary stay permit, known as a KITAS, is necessary to work and live in the beautiful country.
Cyprus
Cyprus has gone from being a favorite holiday destination to a desirable location for expats. The idyllic location offers a low cost of living with a high quality of life. The island country is known for affordable rent and lenient taxes, which is ideal for expats wanting to follow their entrepreneurial dreams.
English is spoken throughout Cyprus, especially in the large expat community. The eastern Mediterranean location is also popular among families thanks to international school availability.
Cyprus has recently introduced a digital nomad visa that allows remote workers to enjoy the country for up to two years, with a residency permit available for more permanent moves.
Qualities

e

xpats

v

alue most
While each location is varied and offers a unique experience, there are a few fundamental qualities and features that expats value when choosing a country.
Outside of logistics and legal requirements, these values guide expats in choosing where to work abroad. While the relevance of these factors may differ, they should all be considered when choosing the best country for you (and your family).
Job opportunities
A strong job market with diverse employment prospects and the potential for career growth is important, especially for expats seeking professional development, job security, and financial stability.
Economic stability
Economic stability encompasses an affordable cost of living and a sense of confidence in the country's financial system, job market, and overall prosperity. Countries with strong and growing economies, low inflation rates, and favorable business conditions are all strong candidates.
Amenities
From reliable healthcare systems and education facilities to efficient infrastructure, amenities play a significant role in the decision process for expats. Public transportation networks, utilities, and well-maintained public spaces provide convenience and comfort.
Language accessibility
A country that speaks English or another commonly spoken language is easier to navigate. Expats integrate better when facilitating admin and organizing their daily life in an understandable language. If English is not widely spoken, it helps if the local language is easy to learn.
Work-life balance
Quality of life and work-life balance are major deciding factors when choosing where to settle. The trick is to find a destination with a high standard of living, activities to enjoy after work hours, and access to quality healthcare and recreational facilities.
Cultural diversity
Settling into a new country is much easier when the local culture is welcoming and inclusive. A community that embraces diversity fosters social integration and promotes different backgrounds and beliefs is highly valued by expats.
Climate
A country's climate can significantly impact an individual's daily life and well-being. Depending on individual preferences, expats identify countries with a climate that aligns with their desired lifestyle and activities — whether preferring a warm, tropical climate or more temperate conditions.
How to choose the right country for you
Ultimately, it's important to consider personal preferences, individual goals, and specific circumstances when choosing which country to settle in as an expat.
The following step-by-step process will guide you in assessing and determining the best country for your specific circumstances.
1. Self-reflection
Take the time to reflect on your personal priorities and preferences, and consider which factors matter the most to you. Consider career prospects and opportunities, assess whether your desired lifestyle aligns with the country's culture and values, and reflect on the proximity to family and friends. Self-reflection will help you gain clarity and make an informed decision.
2. Research
Research plays a vital role in choosing the right destination, as gathering relevant information allows you to compare various factors. In particular, assess the job markets for employment opportunities and the demand for specific skills, understand the cost of living and the feasibility of moving, and explore cultural compatibility.
It's also important to consider legal requirements that ensure compliance with immigration regulations, visa processes, and residency options.
3. Consideration of practicalities
To integrate and make a smooth transition, you need to consider the practicalities of day-to-day life. For example, explore visa and residency options to ensure legal compliance and ease of relocation. Understanding the healthcare systems, educational opportunities, and language requirements are other key details that impact daily life and contribute to a fulfilling experience.
4. Seek firsthand experiences
Connecting with expat communities provides insight into personal experiences living in a foreign country. Join online forums, read blogs, or browse expat testimonials to gain insights into the daily life of expats in different countries. These communities may also have useful tips to make your relocation experience easier!
5. Visit or trial period
Even with sufficient knowledge, visiting your country of choice is helpful to assess whether it's a good fit in reality. Consider visiting the location beforehand or planning a trial period to understand better what living in your destination of choice is like.
Checklist
To help you streamline your planning, we've compiled a helpful checklist to use as a planning tool when choosing the best country to live in as an expat.
Reflect on your personal priorities

Identify career opportunities
Consider your desired lifestyle and assess cultural compatibility
Evaluate climate and environment preferences, as well as proximity to friends and family

Conduct thorough research

Gather important information about shortlisted countries
Assess key factors such as job markets, cost of living, and legal requirements
Explore healthcare systems, educational opportunities, and language requirements

Critically consider practicalities

Evaluate visa and residency options
Assess healthcare services and educational opportunities
Investigate language requirements and integration prospects

Seek firsthand experiences

Connect with expat communities and join online forums
Read expat blogs to gain additional insight
Consider visiting the country or doing a trial period

Take your time to make informed decisions

Reflect on how the country aligns with personal aspirations
Ensure thorough research and reflection
Consider all factors and weigh their importance
Make your

digital nomad

experience easy with Deel
Deciding to expatriate can kick off an exciting phase of your life, but it also requires careful consideration. Moreover, there are more things to consider than simply choosing the right country.
Do you plan to hop from location to location or stay put in one place? Is your business set up to manage invoicing, tax returns, and other bureaucratic requirements? How will you manage payments?
With Deel's experience in these matters, you can rest assured your activity will be easy and compliant wherever you are. For example, you can use the Deel card to have instant access to your funds without having to open a bank account in every location you move to.
Head over to our blog to find more tips, info, and inspiration to help you craft a professional experience that truly works for you.