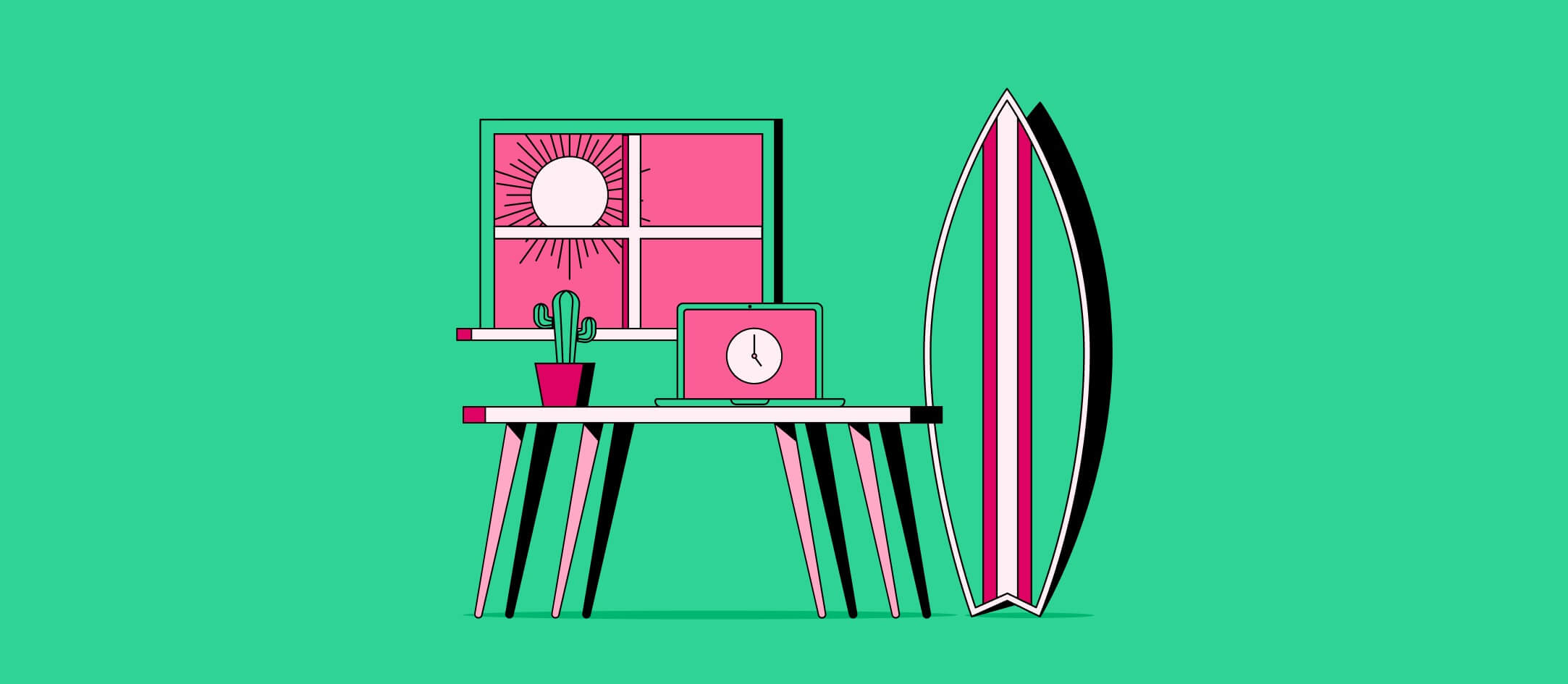 How to Be a Digital Nomad: 9 Tips from the Deel Team
Considering a digital nomad lifestyle and traveling around the world while working? Get tips and recommendations from the fully distributed team at Deel.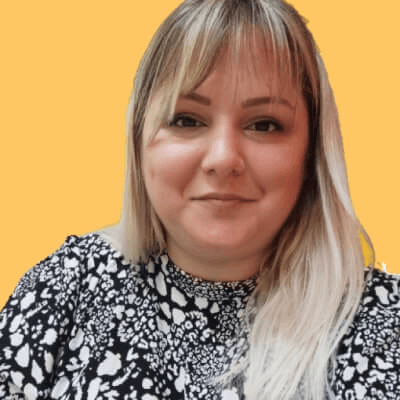 Written by Stefana Zaric
November 28, 2022
Contents
Need help onboarding international talent?

Try Deel
Getting started as a digital nomad is often intimidating. Despite the freedom and excitement that comes with visiting new cities and meeting different cultures, you're leaving your home and comfort zone and stepping into the unknown.
Do you have the right mindset to make the necessary adjustment and embrace the adventure? We've created a helpful guide to help you start your journey.
NomadList
fun facts about digital nomads in 2022:
The majority of digital nomads come from the US, the UK, Russia, Canada, and Germany.
Most digital nomads are full-time employees and freelancers, followed by nomads running their own business.
Digital nomads stay in one city for two months on average.


Check out our list of the best cities for digital nomads.

Common digital nomad jobs include: software or web development, creative and marketing jobs such as graphic designer, social media manager, copywriter, or blogger, product management, and crypto.
Bangkok, Lisbon, Paris, London, and Barcelona are among the most popular cities for digital nomads.
The average age of digital nomads tends to be between 28 and 36.
Source: Statista.com
Why do so many people become digital nomads?
Remote work has enabled people to become location independent: whether you're a freelancer, an entrepreneur, or a full-time employee, you can work from anywhere as long as your Wi-Fi connection is good enough.
This newly found freedom pushed many people to become digital nomads in recent years—there are around 35 million digital nomads in the world today. They choose this lifestyle to:
Meet new cultures and lifestyles and become more open, tolerant, and understanding of differences
Meet like-minded people and make new friends
Move to low cost of living countries and afford things that used to be over their budget
Grow personally and professionally
Boost their creativity due to frequent change of scenery
Find belonging in a new community
Live a life focused on experiences rather than possessions
Put like this, the life of a digital nomad sounds almost utopian—but this kind of lifestyle involves more than sipping on a cocktail while typing on your laptop at a beach. Social media has romanticized digital nomads, ignoring the challenges they face, such as:
Lack of emotional support and proximity to your family leading to

loneliness

Careful planning of your next location
Language barriers

Health insurance

in every new country
So, before you set sail for your first trip, weigh up the pros and cons of being a digital nomad and try to build a realistic picture of what this life looks like.
Being a successful digital nomad: 9 tips from the Deel team
Our team at Deel is fully distributed and many of our team members live as digital nomads, getting to know the world while doing their best work. We asked them to share their best tips to help you become a successful digital nomad.
1. Inform yourself in advance
Learn as much as possible about the culture of the country you're going to. This will help you make sure your chosen destination fits your needs and avoid cultural shocks.
For example, if you're looking for peace and quiet, going to a busy city where all the hustle and bustle won't let you focus on your work isn't the best idea.
"I lived in Vietnam for almost two years," says Aamer Kapadia, SDR at Deel. "It was a bit of an adaptation because the Vietnamese love karaoke and you will find people doing karaoke at any hour on any day. It doesn't matter what day it is. So that's something you should care about, especially if you're working in a different time zone and you can hear karaoke out of the window", says Kapadia and adds:"Very harmless, but very loud. And sometimes you actually even go and meet them and do karaoke with them".
As rent is one of the biggest expenses for digital nomads, it's also recommended that you have information about accommodation in advance. Exploring Airbnbs and affordable hostels and getting in touch with locals through Facebook groups and digital nomad communities will help you find budget-friendly options for your stay.
2. Check your documents
Before you start your journey, it's critical to ensure your documents are in order. For instance, if any of your personal documents expire while you're abroad, it may cause unnecessary stress to renew them. Check:
ID or driving license expiration date
If you need an international driving license for the location you're moving to
Passport expiration date
Debit or credit cards expiration dates
If you need any additional documents (for instance, some countries still require COVID-related paperwork)
3. Create a work plan ahead
To maintain your productivity and work performance, it's important to plan ahead and do research before settling in a new location.
"You need a plan to work. Hopping around from country to country or city to city can kill your productivity, so understand the conditions that make you productive and how you will replicate them where you're going," advises Dougal Martin, Deel's senior content writer.
"For example, I need to have my laptop stand and a spot where I work. I can't work in a cafe or have my laptop on my lap, so I've got to make sure that where I'm going will accommodate that".
4. Buy return tickets whenever you can
Martin also shares that it's wise to have a return flight to your home country booked before you leave for anew destination. An onward flight works, too.
"I always have a return flight or onward flight to make crossing the border easier. Customs officials usually won't let you into the country if you don't have an onward flight. They want to see a flight back to somewhere I have a right to be so that they know I'm going to leave," says Martin.
5. Minimize your luggage
Learning to pack light is one of the most important skills you can master as a digital nomad. The logistics of packing for multiple destinations is challenging, so focus on the essentials and remember that you can always buy whatever you need where you're going.
"The biggest advice I would give is to pack what you need and then take one third out," says Kapadia. "The worst thing is, and I've learned this the hard way, carrying too much stuff always stops you from exploring new places and limits your mobility".
Victoria Olavarria, senior marketing manager at Deel, adds that some cities aren't suitable for carrying too much stuff: "For example, Edinburgh has too many stairs, so it's really hard to get around with too much luggage".
6. Take your time to get to know a place
You can't truly experience a city or a country if you spend two days in one location and then move to another. Olavarria says she learned how to live as a digital nomad in "slow motion".
"Try to move around slowly. When you first discover digital nomadism, you want to travel as much as possible, so you run from place to place always wanting to see more. That's how I started out at the beginning of my digital nomad life, but I ended up very tired. It's because living as a digital nomad isn't only about traveling—it's traveling and working at the same time. It's always looking for spots with a good internet connection. Learning new, everyday things in new apartments, like how to turn on the washing machine or how well the oven works. This is basic stuff and you normally don't think about it, but when you travel too often, it becomes tiring", shares Olavarria. For her, moving up to three times a year is just about right.
7. Go outside as much as you can
When you live as a digital nomad, you're already away from home, which can make you feel lonely. If you bury yourself in work and become isolated from local people, too, it can affect your mental health negatively.
"I believe it's critical to go out. If you don't, you may start feeling suffocated inside your house because you're there all day," says Olavarria. "A nice thing to do when you're in the same place for two or three months at least is to participate in local activities, like painting, writing, or a similar workshop. You can find events nearby and meet up with people who have similar interests".
Making time for your hobbies and interests this way boosts happiness, while allowing you to make friends and really connect with the local community and culture. You may also learn a new skill you've always wanted to learn!
8. Explore co-working spaces and co-living opportunities
Many popular digital nomad destinations have evolved into genuine digital nomad hubs, like Ubud in Bali or Medellin in Colombia. These cities boast great digital nomad infrastructure, offering a huge number of co-working spaces and laptop-friendly coffee shops where you can meet other digital nomads and network.
"If you can't afford a pass to a co-working space, you can always go to a Starbucks or a similar coffee shop, as long as they have good Wi-Fi and outlets", says Olavarria and adds:
"Co-living is also a fantastic way to engage yourself in the local community and make friends. When I was camping during one of my travels, I met many interesting people and it was really dynamic. We all worked at the same table even though we worked for different companies, sharing enjoyable conversations and eating together".
9. Avoid exotic destinations for your first trip
For most people, working from an exotic beach is the ultimate goal, but Martin recommends avoiding exotic destinations as your first trip.
"If there's a difference of language, a difference of culture, and a difference of time zone, try to find alignment with at least one of those things," says Martin.
"So if you're from San Francisco and you're going to be a nomad for the first time, choose Australia and not Indonesia because they speak English in Australia. Or, choose Costa Rica and not Spain because Costa Rica is in the same time zone. Try to find alignment between those three things for yourself, otherwise, it can just be really jarring".
How do countries support digital nomads?
Many countries recognized an opportunity to stimulate the local economy by offering support for digital nomads. Governments worldwide have launched special visas that allow nomads to live and work in foreign countries. Unlike tourist visas, these allow people to stay for longer, typically for a year (with the possibility to renew the permit).
Countries see investing in digital nomad infrastructure as a way to recover after the pandemic travel restrictions taking a toll on tourism, but also to prepare for the future of work.
One of the most recent countries to join the digital nomad visa club is Spain with its five-year remote work visa. Similarly, Brazil found a way to support digital nomads even more and built the first digital nomad village in South America.
Learn more about what countries offer digital nomad visas and if non-US citizens can live abroad as digital nomads while working for a US company.