8 Compliance Concerns Deel Can Solve for Startup Founders
Understanding compliance for startups is critical. Failing to anticipate these common compliance challenges looks bad for potential investors and can hurt your startup's brand.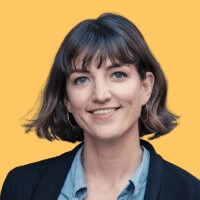 Written by Jemima Owen-Jones
May 25, 2023
Contents
Need help onboarding international talent?

Try Deel
Key takeaways
Compliance issues typically arise during the business's initial formation, the early stages of the startup's growth, and when building out your team.
Incidental incorporation, permanent establishment risk, misclassification, and intellectual property theft are common compliance issues your startup could face during your expansion journey.
Deel handles all things compliance to protect your startup and reduce your risk.
1. Costly incorporation mistakes
Incorporation is one of the earliest steps a founder should take to launch their startup venture. Soon enough, an idea will begin to materialize, and when this happens, you'll want to think about building a team, entering into contracts, advertising, and making a sale; for this, you must incorporate.
​​
Incorporating your startup involves making big decisions that impact your business's future success and regulatory compliance risk. Delaying incorporation until after you've started doing business can present tax problems and leave your personal and professional assets at risk, while choosing the wrong corporate structure can disqualify you from special tax exemptions and deter investors.

To help founders incorporate, Deel has acquired Capbase. Capbase simplifies several critical steps for startups. On top of handling the entire incorporation process, it enables the formation of the board of directors and the creation of a stock plan.

In addition, Capbase can facilitate issuing and purchasing founder shares and managing SAFEs, convertible notes, and equity grants for investors, employees, contractors, and advisors. This complex web of equity distribution is tracked in an automatically updated cap table, ensuring a real-time view of the company's equity structure.

To receive end-to-end incorporation and equity management support, startup founders can connect with Capbase legal experts via the Deel platform.
Handling everything from incorporation and share issuance, to contractor hiring, and general compliance, the platform is delightful to use. I wish I used it in my first two companies!
James Kouzinas, Co-Founder & CFO, Clutch Wallet
Easily Hire in 150+ Countries
Hire anywhere without worrying about local laws, complex tax systems, or managing international payroll.



2. Permanent establishment risk
Once you've incorporated, you'll likely start thinking about who will support you in bringing your ideas to life. The best teams are diverse, comprising people from different backgrounds with fresh perspectives, local market insights, and cultural understandings; international hiring is an excellent option for this. However, directly hiring international workers without establishing a foreign subsidiary creates permanent establishment risk.

With Deel, startups can engage local talent through its employer-of-record (EOR) solution. An EOR has established entities in countries worldwide and can legally hire employees on your behalf while you retain the day-to-day management. No need to establish a foreign subsidiary to test a particular market.

Deel is the largest EOR provider globally, with over 20,000 active employees under our 95+ entities. Each of these 95+ entities is solely owned and managed by Deel–no outsourcing to 3rd party providers.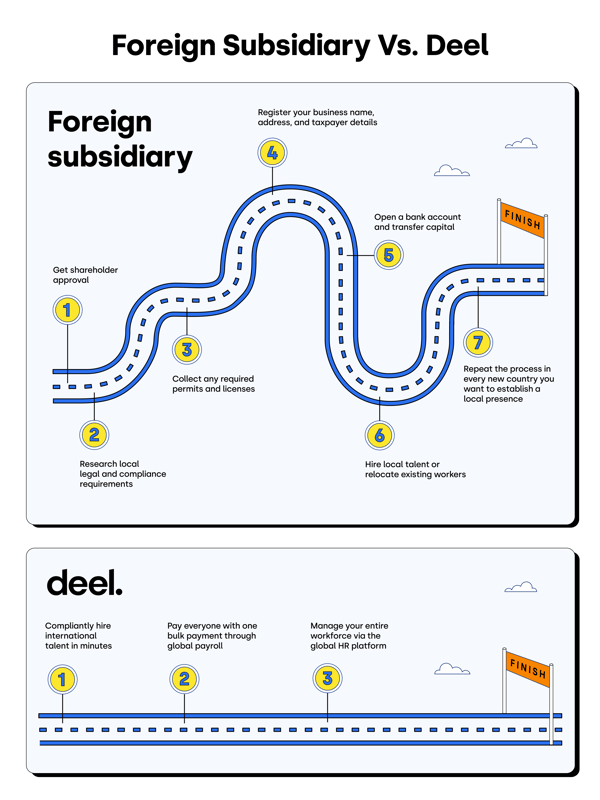 Ten years ago, while managing my previous company, I realized I had to internationalize my team. Hiring people outside Europe was a real pain—a nightmare because of regulations. I wanted to scale the business quickly, but the global hiring process without an EOR wasn't scalable at all. I can now get access to top talents without asking them to relocate, and without my company necessarily being an enterprise. I've been able to hire in London, Bulgaria, the United States, and more. Every company and every talent now has the same chance. Everything is possible.
Rachel Delacour, CEO and Co-Founder, Sweep
3. Invalid employment agreements
The next compliance hurdle that startups run into is creating compliant employment agreements that outline the work arrangement's terms and comply with labor laws depending on where the new hire resides. Creating or using contracts that fail to meet the employee's rights and protections can result in court cases and penalties and harm the startup's reputation.

With Deel, startups can create globally compliant employment contracts in seconds via the Deel platform. Add the employee's name, email address, nationality, and the country they will work from, click next, and the platform will generate a localized contract that you can customize with job details, compensation information, and contract extras such as equipment, workspace memberships, healthcare plans, and stock options.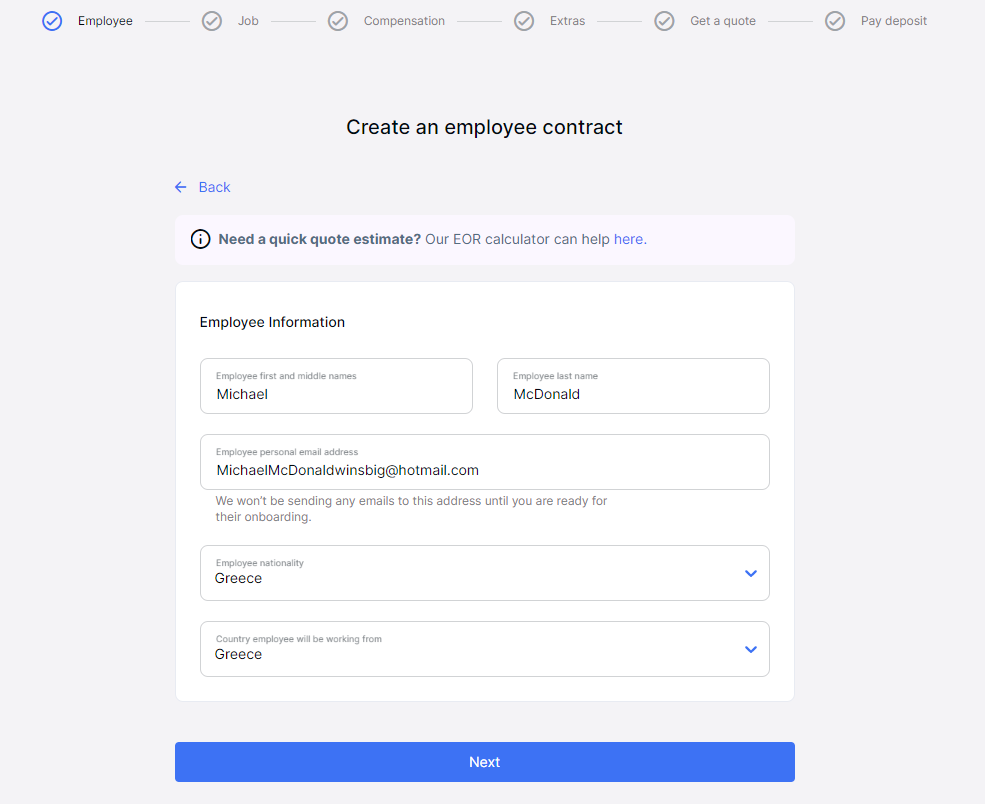 Once all fields are complete, you can review and pre-sign the contract and invite the employee to sign directly. The contract will only be activated when both parties have signed.

Manually creating contracts is more straightforward for startups hiring in their local vicinity. However, for those with global expansion goals, creating unique contracts that align with work hours, breaks, payment terms, termination conditions, severance pay, benefits, and bonuses across multiple jurisdictions, is more challenging, which is why Deel provides the perfect solution.
Before making the switch, every single contract had to be typed out in a word processor, exported to pdf, and processed through a third-party e-signature platform. Then all of that data was manually factored into our regular payroll...Now, when we sign in to Deel, we can quickly and easily create or sign documents and manage all of our international contracts and payments in just one place. Since launching with Deel, we've easily saved more than 100 work hours by streamlining repetitive or redundant tasks for our HR and Finance teams.
Flo Alcasas, Head of People & Remote, Yodo1
4. Misclassification
Hiring employees isn't your only option. Startups that desire more short-term arrangements and greater flexibility can
hire contractors
. However, when engaging contractor services, a typical risk startups run into is
misclassification
. Founders risk tax and compliance penalties if the work agreement doesn't accurately define the relationship, use the correct terminology, or comply with local laws impacting contractors.
Deel can
classify and hire contractors in 150 countries on your behalf
to eliminate your risk and liability of misclassification. We'll assess the correct classification of your worker and advise you on whether they should be a contractor or an employee. We'll then create localized compliant contracts and collect all necessary documentation.
Deel Shield gave us peace of mind when hiring people as contractors in any part of the world. I don't have to worry anymore about compliance. It feels much safer.
Chloe Riesenberg, People Specialist, Project44
5. Worker ineligibility
Another common compliance challenge startups encounter is ensuring new hires are set up to work correctly. As an employer, you are responsible for verifying the employee's legal status, running background checks, and ensuring they have the correct visas and work permits to begin employment in the country or jurisdiction they intend to operate from. Hiring or relocating an employee without the right documentation can result in fines and jail time.
Deel has acquired Legalpad
to provide startups with on-platform
visa and immigration support
. Whether you want to move team members to your startup's headquarters or empower them to work anywhere, our in-house immigration team will handle all the intricate visa admin and sponsorship and set them up to work in a fraction of the time.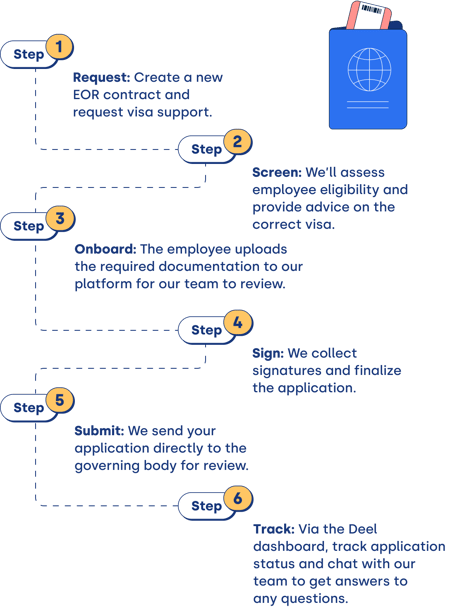 Losing out on a candidate or offer stage because we can't support their visa or immigration needs feels really tough…Deel gives us the peace of mind of knowing that in these visa situations, the employee will get the support they need…
Leanne Schofield, Head of People, Form3
Need to run a background check?
When creating a new contract on the Deel platform, you can 'add a background check.' Once the candidate opts in, we'll gather all their information and deliver the screening results in minutes.
6. Missing confidential information, intellectual property, and DPA agreements
Startups are where valuable ideas are born. This sentiment is particularly true of cutting-edge tech companies that hire entrepreneurs to help bring new concepts and innovations to fruition. However, involving multiple people in ideas exposes them to potential intellectual property theft and infringements.

When you hire employees through Deel, you can take advantage of tailored contracts that seamlessly transfer IP ownership to you. These contracts are custom-crafted and regularly reviewed for end-to-end compliance with local regulations and full protection.

Similarly, hiring independent contractors through Deel comes with built-in IP clauses that assign all contractor-created work to the company. Full compliance and contract auditing come standard, providing complete control of your team's IP rights. You can generate, store, and amend standard confidentiality agreements on your Deel dashboard.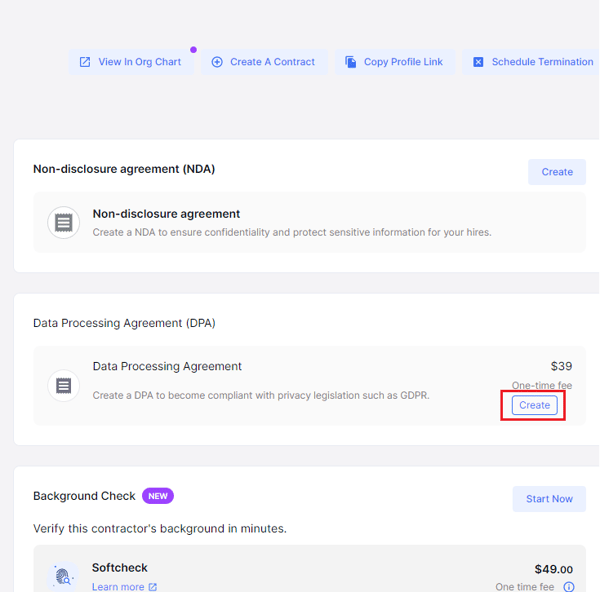 For startups with customers residing in The EEA, Switzerland, and The UK, it's a regulatory requirement to ensure signed Data Processing Agreements (DPA) are in place to stay compliant with GDPR and privacy laws.
A DPA is a legal record between a company and contractors. It defines what personal data contractors get exposed to and can access. It also details how the business will protect, manage, and use it. Not having a properly signed agreement can result in fines of up to 4% of your annual revenue.
On the Deel platform, you can create a DPA based on your startup's needs, fill in the necessary info, and sign a DPA with any contractor in a few clicks. Once signed, you're covered globally through Deel.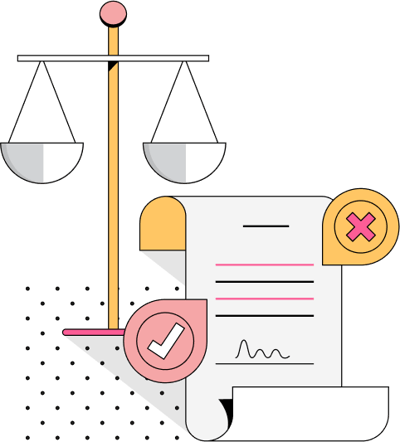 7. Data security violations and poor document maintenance
Startups often muddle through in the early days, manually collecting and storing employees' and contractors' sensitive data and compliance documentation on a password-protected digital filing system (best-case scenario).
However, with
64% of companies worldwide experiencing at least one form of cyber attack
or data breach and ever-tightening data protection laws and regulations, startups must level up on information security compliance and avoid laissez-faire document collection and storage methods that can result in enormous fines and reputation damage if leaked or lost.
With Deel, startups can store sensitive data and documentation on our cloud-based platform, which we've built on the globally recognized compliance framework ISCO2700, and is SOC2 certified.
When startups hire and onboard through Deel, they can request the new hire to enter their personal information, such as date of birth, Social Security Number (SSN), banking information, and medical records via the self-serve platform. This approach helps to prevent the passing around of sensitive data and limits access control and user authentication to the individual.
Similarly to vulnerable information, missing documentation can lead you into some sticky compliance challenges and raise red flags when the startup goes through due diligence related to venture financing or is trying to sell to an acquirer.
Deel's platform is the safest place to store and separate documentation to avoid cybersecurity risks. During onboarding, you can request the new hire to submit mandatory compliance documentation per their country's regulations, where it will remain safely stored in case a regulatory audit arises.
The Deel platform is the ideal place to store the following:
Pre-employment documents such as job descriptions, job applications, resumes, offer letters, eligibility to work legally, work agreements, and immigration forms
Personal file documentation, including job performance records, promotions, transfer, compensation, and bonus history, appraisals, stock and option award agreements, attendance, and time tracking, training progress, warnings, and disciplines
Employment documentation, including benefit plans, tax withholding, and exemption forms, health information records, confidential information, and intellectual property assignment agreements
Separation of employment documents, including exit interviews, severance agreements, termination notices, resignation letters, unemployment documents, reference statements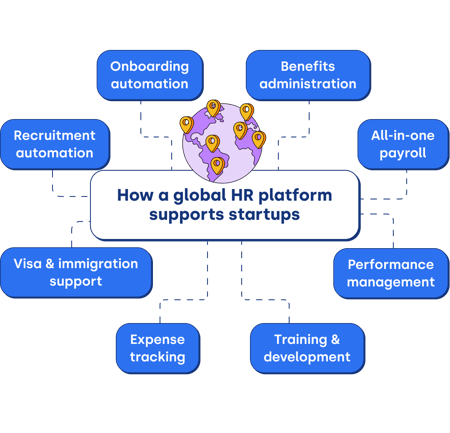 We use a bunch of different tools, and now we're trying to bring everything into Deel. For us, being able to have one place where we pay contractors and manage HR solves a huge problem. It makes things seamless…"
David Stepania, Founder, ThirstySprout
8. Payroll and tax compliance violations
Payroll and tax compliance is one of the most significant challenges for early-stage startups looking to expand their workforce. Depending on where you hire, there are different minimum wage laws, in-country bank account laws, banking currencies, payment schedules, tax withholding, and filing laws to abide by.

Some startups use payroll software to track working hours and overtime and calculate payments. However, most payroll software does not integrate with existing HR systems, is built for single geographies, and can't be used to pay contractors. To pay international workers or contractors, you must adopt additional software or outsource to local payroll service providers.

With Deel, startups have global payroll built into their HR platform, centralizing your data on a single platform. This approach provides a secure and holistic view of your workforce's information, making payroll automation and tax withholding easy.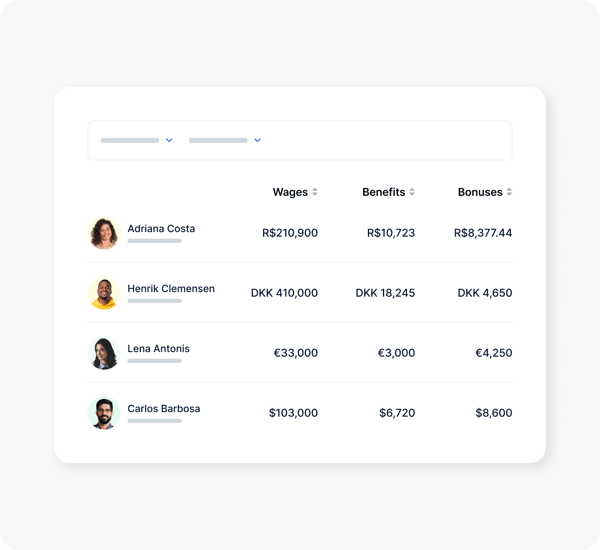 We've also built our platform to consider different employment and payroll laws in over 90 countries so you uphold compliance standards wherever you hire.

You can pay contractors on the platform too!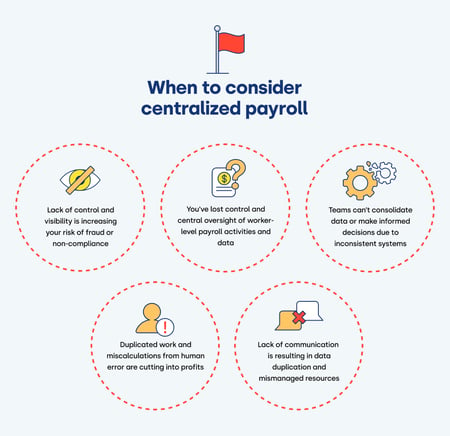 Deel helped facilitate EEG's onboarding of the entire team and provided a solution to centralize all their global payroll. With locally compliant documents and flexible payment options, Deel transformed days of work into a few hours and made managing acquisitions a breeze.
Esports Entertainment Group, Full-stack esports and online betting company, Malta
Run your startup compliantly with Deel
Compliance is critical to a startup's expansion. Taking control of compliance as soon as possible will ensure you safeguard your business, avoid costly mistakes, and prevent you from stifling your startup's success.

With Deel on your side, you can avoid non-compliance from day one. We take on the compliance management role to ensure everything from incorporation to classifying and hiring your first workers, obtaining visa and work permits, protecting intellectual property, and data security, to payroll and taxes is taken care of so you can focus on the really important stuff.

Sounds like the solution you're looking for? Book a demo today to see how Deel can help you anticipate and overcome any compliance requirement that comes your way.