Top 10 reasons why you need an HRIS
Why do I need an HRIS? From streamlining automation and increased data insights, to employee engagement, find out 10 reasons here.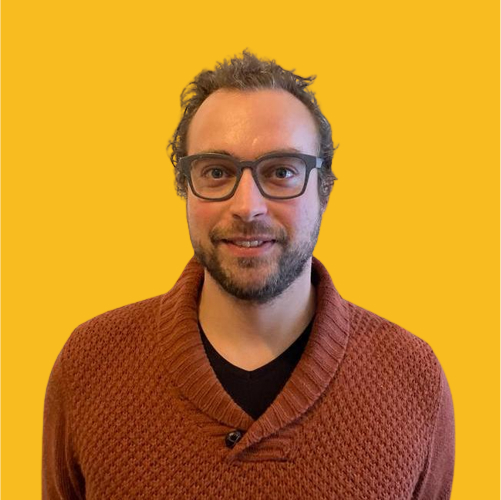 Written by Gabriele Culot
January 23, 2023
Contents
Need help onboarding international talent?

Try Deel
Key takeaways
1. As the world of employment becomes more global and complex, HR tools and processes must scale and adapt rapidly
2. HRIS offers a centralized way to easily store and manage employee data, but they also do much more
3. When choosing an HRIS, it's vital to know what features are needed and how the platform can be customized and tailored to fit your needs
An HRIS (Human Resource Information System) is a software solution to improve core HR functions that facilitates storing and managing employee data in a centralized database. An HRIS helps HR teams organize and edit employee information quickly and securely. Still, its potential can go far beyond, enabling data analysis and facilitating data-driven decision-making, automating HR processes, boosting company culture and values, and simplifying performance management.
An HRIS offers different features, pricing, and customization options, so HR managers must ensure they choose the right HRIS for their organization. While many variables are at play in this decision, the first step is to answer why you should have an HRIS in the first place. Here are ten reasons to convince you.
You go big. We go with you.
Top ten reasons you need an HRIS
1. Save time and money
Easier access to data entry and editing translates into HR teams being able to cut down on time spent on employee data management. This frees resources that your HR department can allocate to further optimize their work efficiency or focus on hiring the best talent, increasing retention, and cutting costs.
Moreover, analyzing HR data results in the following:
More effective processes
Increased productivity
Improved workplace policies
Lower costs of operation
2. Streamline automation and scaling
Spending too much time on admin tasks, rather than people strategy and long-term development, can also have negative long-term consequences, as company culture and employee satisfaction are put on the back burner. A well-designed HRIS will help your organization automate and simplify processes while ensuring they are built to scale quickly when needed.
Examples of streamlined processes include:
Instant global payroll
Benefits administration
Equipment management
3. Make global compliance easy
Complexities of rapid expansion are not just limited to increased paperwork. As companies increasingly adopt global hiring compliance with local labor laws and employment-related legal requirements become crucial.
Regulations around employee contracts, part-time employee holiday pay, or contractor benefits can vary drastically between countries, markets, and company classifications. A good HRIS solution should provide global support for all types of workers, As mistakes in global compliance matters can be very costly.
An HRIS will help you:
Securely manage candidate applications and resumes throughout the recruitment pipeline
Ensure contracts are legal and compliant
Guarantee mandatory benefits are provided
Safeguard employee data in accordance with regulations like GDPR, PIPEDA, or CPRA
Read more about global compliance here.
4. Inform data-driven decisions
HR teams manage and process increasingly large amounts of data. As we saw above, an HRIS can help streamline and simplify the effort that goes into data management, but that's not all it can do. Data analytics and visualization features built into your HRIS can help you transition to data-driven decision-making, even regarding people strategy and operations.
Effective employee data analysis can help:
Increase and maintain diversity in the workplace
Identify low engagement across teams or departments
Monitor and reduce cost per hire
Calculate the cost of low retention
Identify opportunities for process improvement
A solid HRIS should not only offer the option to store data, but analyze and visualize it as well. The option to create dashboards and reports to monitor KPI metrics and goal achievements is one of the most essential features that will help you leverage your people data into actionable strategies.
5. Create a globally consistent experience
A significant role in global brands' success is their ability to provide a consistent experience. This is true for customers, partners, and suppliers, but it's equally true for employees.
A consistent brand and employee experience, wherever you are active, can be a great tool to ensure you:
Hire the right people
Build a structure that shares values and goals
Shape an organization that can adapt and scale rapidly
6. Ensure the safekeeping of employee data
Most of the data HR teams process is sensitive data that should be handled with care towards privacy and proper treatment. This is not only an ethical requirement. Mishandling personal data can carry severe penalties and legal consequences, so a global company must manage employee data securely.
When looking at data security in your HRIS, make sure it has the following features:
Top-notch security features
Sufficient storage space for your current and future needs
Regular support to ensure security is always up to date
Customizable access management to guarantee safe access to data
7. Reduce human error
Automation and process optimization don't just improve resource management and efficiency. They can also significantly reduce human error, which is all too common when manually processing large amounts of data.
Common errors that can be reduced or eliminated include:
Typos and misspellings
Misplaced files
Data loss or corruption
8. Improve onboarding processes
Effective onboarding is crucial to the success of any growing organization. This becomes even more true in distributed work environments, where remote work and asynchronous communication can mean that onboarding new employees is one of the few moments available to communicate important policies, expectations, and cultural values.
With the right HRIS, you will be able to:
Create standardized onboarding and

offboarding

processes
Make networking easier for new hires
Introduce onboarding cohorts
Cut onboarding time
You can even boost the effectiveness of onboarding by combining profiles and org charts. This will create a navigable map of the organization's layout that clarifies team structures and reporting relationships. At the same time, easily accessible contact information will make getting in touch with specific people easy.
9. Boost employee experience
Many of the reasons to have an HRIS we mentioned above already hint at how these tools can help improve the employee experience, but there is more. Having to manage multiple platforms, accounts, and UI (user interfaces) to be able to access their contract, request PTO (paid time off), complete a performance review, or perform other HR-related tasks, can negatively impact employee engagement. By providing all HR functions and employee data in one easy-to-navigate platform, companies can ensure a positive and streamlined employee experience.
The keyword here is employee self-service capability. The benefits of giving employees direct access to their data include:
Cutting the number of requests to HR
Reducing HR data entry work
Giving employees real-time access to documents
Increasing transparency
10. Improve company culture
Company culture is complex, and while no tool can ensure a positive company culture is truly embraced and promoted,an HRIS can go a long way in helping you build and foster a company culture that promotes the values your organization is built upon.
You can help foster a great company culture by leveraging your HRIS to achieve:
Faster HR task management
More transparent communication
Better employee data insights
Easier networking
More accessible documentation
Start building your HRIS with Deel
Building effective and productive HR processes starts with choosing the best and most versatile tools. Deel's experience with global hiring and compliance, as well as people management and HR, has helped shape an HRIS with all the core elements you need to take your people processes to the next level.
From features that ensure your hiring processes are legally compliant to tools that help boost company culture and foster a workplace that values diversity and open communication, from Slack-based PTO management to virtual watercoolers, Deel has your needs covered!
Book a demo today to learn more about our HRIS product.