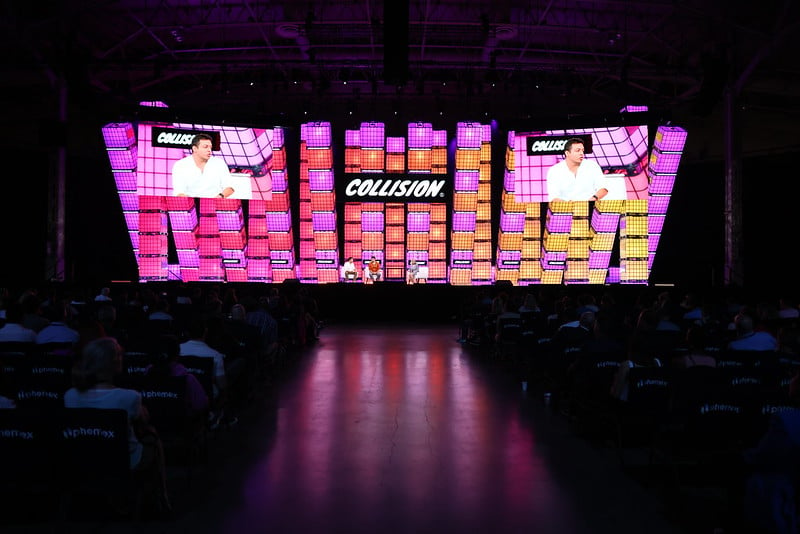 Collision Conference 2022 Recap: Is the Remote Work Revolution Coming to an End?
Hear from Deel Co-founder and CEO Alex Bouaziz and Zapier Co-founder and President Mike Knoop in this recap of their discussion at Collision Conference 2022.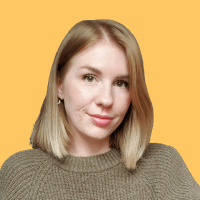 Written by Shannon Hodgen
July 7, 2022
Contents
Need help onboarding international talent?

Try Deel
Did you catch Deel's Co-founder and CEO Alex Bouaziz at Collision Conference 2022? He joined Diane Brady, Assistant Managing Editor at Forbes, and Mike Knoop, Co-founder and President of Zapier, to discuss one of the hottest topics in the world of work: Is the remote work revolution coming to an end?

Read our recap below to see what they shared.
Where are we in the remote work revolution?
March 2020 marked the beginning of the remote work revolution for many teams. But by that point, companies like Deel and Zapier were already settled into the remote work lifestyle.

Deel was founded in 2019 as a remote-first company and now has 1,100 employees in 75 countries (and growing). Zapier—a workflow automation platform and Deel customer—was founded in 2011 as a remote company. Today, they're fully distributed with 600 people in 40 countries.

While Deel and Zapier were ahead of the trend, Alex says the remote work movement is only getting started. "I think we're at the very beginning of it," he said. "More and more people don't want to go back to the office. They want the flexibility to do what's right for them, and we're here to empower that."
How to find success as a remote company
Some corporate leaders push back on the idea of remote work due to doubts over employee productivity and performance. Are remote employees really working, or are they doing their laundry instead? How do remote team leaders know if employees are phoning it in?

According to Mike, it comes down to whether your company is default remote or default in person. He said the only companies he's heard about struggling with trusting their remote teams are those trying to split the difference. But when you have a default mindset, you optimize your team accordingly.

"In our case (default remote), you don't really care—and you can't care—about whether someone is actually showing up, because that's part of the deal," said Mike. "You build systems and processes from a management perspective to measure output. Are we creating value? Are projects shipping on time? Are we meeting our deadlines? Are customers happy? Are growth rates high? If all these things are true, then why change?"

For Alex, trust is the most important thing when building a global company, and leaders should focus more on the output and results. There's a quote that Alex says sums up his philosophy: "You don't need to smell each other to build a great company together." If your remote company is doing well and everyone is contributing heavily, that's a good sign you've hired the right people.
What data can tell us about remote work trends
Since Deel helps companies scale globally, we have clear data on global hiring and remote work trends. For example, Deel has seen an 80%+ increase in companies hiring globally in Canada.

At Zapier, they saw a huge demand increase in March of 2020 that has stayed steady since, and Mike doesn't think the trend will reverse anytime soon. "I saw some research published by a data scientist who was looking at the number of job listings on Hacker News that had the word 'remote-friendly' or 'remote' in them, and 20% of all job listings had 'remote.' Then in Q2 2020, that spiked to 80%, and that 80% line has held and it's decaying at a very slow rate."

According to Mike, if you do some linear forecasting it would take a decade or two before that trend reverts back to any sort of mean. "I think that's a good mental model if you want to think about a macro sense of what the world is doing, and try to cut through the individual opinions and see what's actually happening."
How views on remote work have changed
Hiring remotely isn't new, but companies are becoming more transparent about their international hiring practices. According to Alex, if you look back ten years or so, there were plenty of companies hiring talent in other countries. But they didn't talk about it because their investors would question why they were outsourcing. Now, though, companies just want the best talent, regardless of their location.

"I think even the corporate teams could understand that you should be focused on where the best talent is and how you can treat your employees the best vs. if you can put them all in one place," he said.
Weighing the pros and cons of distributed work
Alex says that working in person does have its perks, specifically when it comes to team connection and communication. Deel had 20+ employees at Collision Conference this year, who shared what they took away from the conference and how it impacted their view of remote work. It was a rare moment when Deelers from across the globe could meet their colleagues without a computer screen between them.

"Over-communication is a very important thing when you're distributed, and it's true that some of those things are easier to solve when you're all together," he said.

But the pros still outweigh the cons for Alex, especially when it comes to hiring. "We grew from 50 people in January 2021 to 1,000+ today, and I don't think we could have done that if we were limited to a 30-mile radius when it comes to hiring."
How remote leaders stay productive
According to Mike, one thing he's learned while working remotely is that you have to set boundaries for yourself. "Every day at lunch from noon to one, I have a dedicated hold on my calendar where I take my dog for a walk, and I take my daughter for a walk," he said. "That's my sort of forcing moment to get me away from my desk and Zoom."

Alex says getting in a morning workout and minimizing his meeting time has been key. "I box, which is really good for all my direct reports for the rest of the day," said Alex. "I used to do back-to-backs all the time, but now I'm taking a bit more time to think. The company has changed so much that I need to think about org design and all those things, and that's a bit tougher."
How smart leaders can maximize growth in the future
Every industry is navigating the return to in-person work differently. Those on Wall Street are being called back to a certain extent, while some companies will be all-remote forever. So what can companies do to maximize growth going forward?

Mike believes the key is to avoid hybrid work. "I've not heard of a single company that really feels they've nailed it with a happy employee base and happy product customers in that world," he said. "Smart leaders are going to make a default choice one way or another and then encode values."

Mike says that decision doesn't necessarily have to be made at a company level—it can be made at a team or department level. The first step is establishing your position (remote or not) and building out from there. What does your position mean for hiring, internal operations, meeting culture, and deep work?

According to Alex, it's all about finding what's best for your team and building frameworks for the type of workforce you want to attract. Choosing to bring your team back into the office may mean losing talent, but you might also gain talent from those that want to be in an office.

"I think we're going to end up living in a world where employees will get to work for companies that are a better culture fit for their lifestyle," said Alex. "If fully distributed is the right one, good for you. If you want to be in an office two days a week, I'm sure there will be that as well."
What will remote work look like a year from now?
According to Alex, employees' desire for flexibility will carry remote work well into the future. "I don't think it's a revolution," he said. "I think it's the new normal."

Alex believes that if you trust the people you've hired, you'll build a framework that makes them comfortable and enables them to do their best work, whatever that may be. "If you're willing to trade off talent for having them sit down next to you, then fine—I'll hire them, send them to me!"

For Mike, remote work isn't a revolution, but a necessity. "Asking 'Is it a revolution or not?' is kind of odd, given there's a huge amount of workers around the entire world that don't have a choice. It's not really in their set of options. I think it's an interesting context to set behind the idea of revolution. Otherwise, the slow decaying line of 'remote-friendly' is the trend I expect to continue for the next 12 months."
How our new product is driving remote work forward
Alex also shared about Deel's latest product, Global Payroll, during the event. Global Payroll enables teams to run payroll in 90+ countries with one platform and eliminate ongoing admin tasks related to compliance, benefits, and taxes.

Global Payroll helps companies streamline their international growth, which, as Mike attested to, gets complicated fast.

"I'm sure many of you—if you've started startups—had the same experience," he said. "Where you go check your mail and just get stacks of tax letters from all the cities you have nexuses in. That was a huge pain and a reason we didn't hire as aggressively internationally outside the US early. Now that we're bigger we can take on that burden, but I think it's a big enabler for smaller teams and companies to be able to do that."

Learn more about Global Payroll or speak to our sales team to get started.
Photo by Vaughn Ridley/Collision via Sportsfile licensed under Creative Commons Attribution 2.0.