3 Cost-Effective HR Compliance Solutions for HR Managers
In today's world of work, HR managers must manage complex compliance scenarios related to global hiring. Discover three solutions to support HR managers.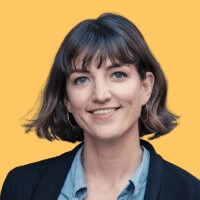 Written by Jemima Owen-Jones
June 13, 2023
Contents
Need help onboarding international talent?

Try Deel
Key takeaways
Startups have three options to manage HR compliance effectively and affordably: Hire an HR compliance consultant, outsource to an HR consulting agency, or use an EOR with built-in HR compliance.
While HR consultants and agencies can provide compliance support, they don't have the capabilities to enable you to hire international workers compliantly and typically outsource many aspects of HR to external organizations.
EORs like Deel can legally engage employees to provide services to another company, have global hiring platforms that guide you through all aspects of compliance, and have built-in payroll, benefits administration, and more, so you can manage everything under one roof.
Human resources (HR) managers have been struggling with compliance lately. While the world of global hiring and remote working is opening up and presenting exciting opportunities for startups to access top talent, it's moving at a rate that HR experts aren't ready for.
How do I compliantly hire a remote international worker?
What benefits must they receive?
How can I be sure their contract is compliant with local labor laws?
How do I know our intellectual property is safe?


These are just a few of the many questions running through HR managers' heads, resulting in concerns and never-ending checklists.
Without a generous budget, building a team of HR professionals or providing ample compliance training to existing team members to help overcome these compliance hurdles isn't viable, particularly for small businesses. That's why your HR manager needs a compliance solution that can do it all at an affordable price.
We wanted to hire the best talent, the people most aligned with our company values and more skilled for the roles we needed to fill in…it shouldn't matter where they were born or where they were from. We realized we didn't want to be limited by that. We can just focus on finding the right people and know that all of the administrative work is done for us, including onboarding and payments to tax reports and the integration with our accounting software. Ultimately, it saves me a lot of time.
Bethany Stachenfeld, CEO, Sendspark
What is HR compliance?
HR compliance means adhering to all applicable laws and regulations that impact the rights and protections of workers. These laws can differ between countries, states, provinces, and territories and impact employees and contractors.

The primary employment laws present throughout the world that impact employees include the following:
The primary laws and regulations impacting independent contractors are significantly different from those affecting employees since contractors are self-employed, which means they control their work schedule, pay their own taxes, and aren't entitled to statutory benefits by law.
Laws for contractors include the following:
Right to a contractor agreement
Right to control their work
Right to intellectual property
Right to work when and where they want
Right to market their services
Right to negotiate payment and choose the payment method
Right to work with other clients and contractors
Right to challenge their work classification
Right to file their own taxes and claim deductions
Non-compliance with these laws creates compliance risk. Compliance management is essential to prevent court cases, fines, loss of talent, and reputation damage for your startup.
Read on to learn of three options your HR manager will love:
Option one: Hire an HR compliance consultant
An HR compliance consultant can help your startup implement an HR compliance process to maintain regulatory compliance. Depending on your startup's expansion plans, they may suggest hiring international contractors or registering a foreign legal entity so that you can legally hire employees in a particular country. These professionals can also connect you with local payroll providers and legal experts so you can pay your new hires, file taxes, and create work contracts per country-specific laws.

Disadvantages:
Compliance consultants don't legally allow your startup to hire employees in a foreign country. They can only help facilitate opening a foreign entity which can take a long time and cost a lot of money
They act as the middleman between your startup and the other organizations you'll need to involve, such as local payroll vendors, benefits administrators, and legal experts. This can result in a web of external providers, a lack of visibility, and added expenses
They're a one-man band. Sure, they'll help relieve your HR manager of the trials and tribulations of HR compliance, but there's only so much a person can take on alone. Don't expect hyper-growth with this approach


[Before Deel,] setting up a legal entity in a new location took a lot of paperwork, bureaucracy, and time. [Since using Deel], we've saved a lot of time and money but also reduced the team's administrative load for a quicker turnaround.
Veriff, Global identity verification service company, Tallinn, Estonia
Easily Hire in 150+ Countries
Hire anywhere without worrying about local laws, complex tax systems, or managing international payroll.



Option two: Outsource to an HR consulting agency
If you're looking for a faster approach to HR compliance, consider engaging an entire HR consulting agency to support you. These agencies can assist you with a particular need, such as international compliance, or they can take over the entire role of the HR department, taking care of everything from recruitment to benefits administration to performance management.
Disadvantages:
Again, an HR consulting agency doesn't have the capabilities to enable you to hire legally in a foreign company, so you'll still need to undergo the process of opening a foreign entity to hire or hire international contractors
HR agencies often outsource payroll and benefits administration to external vendors, which can result in relinquished control, data security risks, and convoluted company processes
Even large HR consulting agencies are unlikely to be well-versed in every international law, meaning you could still run into HR compliance mishaps if something goes amiss
Transitioning to Deel has saved us approx 2-3 days per month in administration time and costs. We used to have multiple people across the globe trying to coordinate and diagnose issues or run manual processes. The time saved includes multiple salaries and productivity time.
Bec Donnelly, Vice President of People, Siteminder
Option three: Use an EOR with built-in HR compliance software
An employer of record (EOR) is an organization with established legal entities in countries worldwide. They can legally engage employees to provide services to another company without establishing a foreign entity.

Deel is the largest EOR provider globally, with over 20,000 active employees under our 95+ entities. Each of these 95+ entities is solely owned and managed by Deel–no outsourcing to 3rd party providers.

EORs like Deel comprise international legal experts in countries worldwide and have a built-in global HRIS that guides you through every aspect of HR compliance.

Using the HR platform, you can:
Generate localized contracts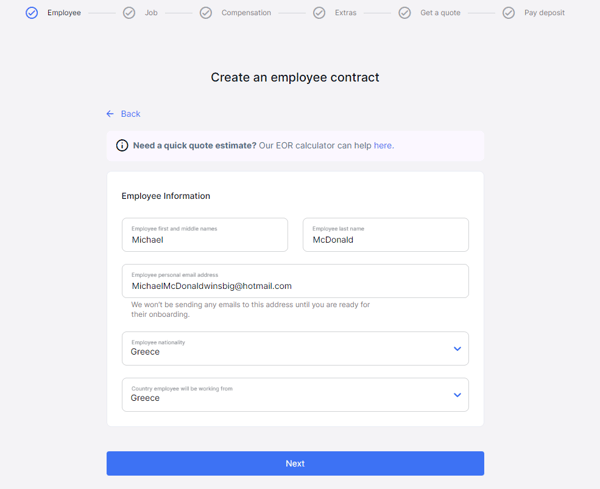 Classify contractors with Deel Shield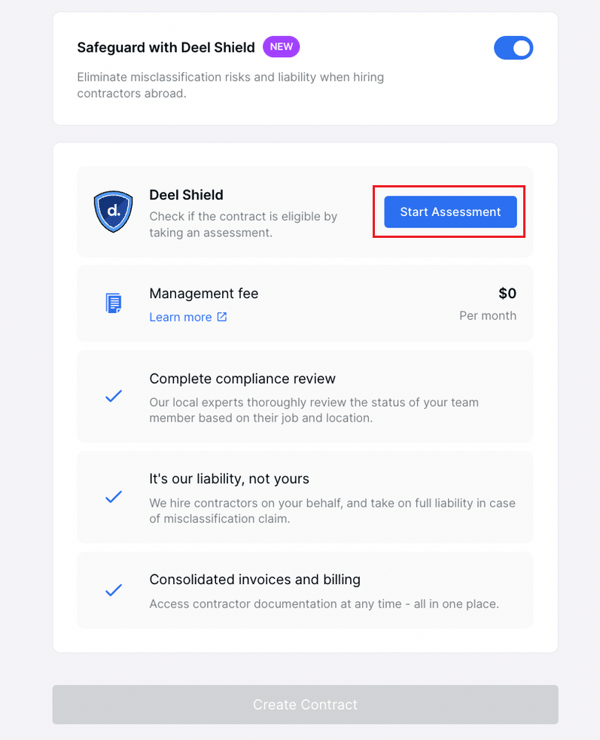 Collect compliance documentation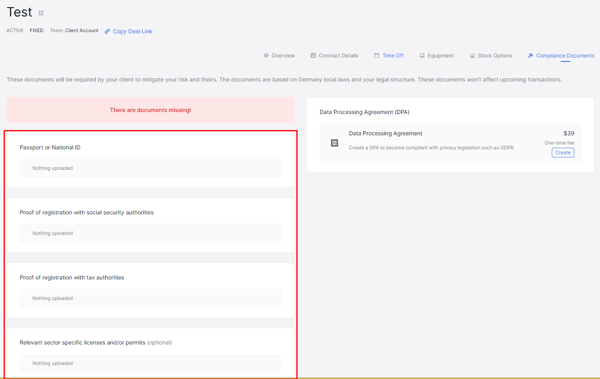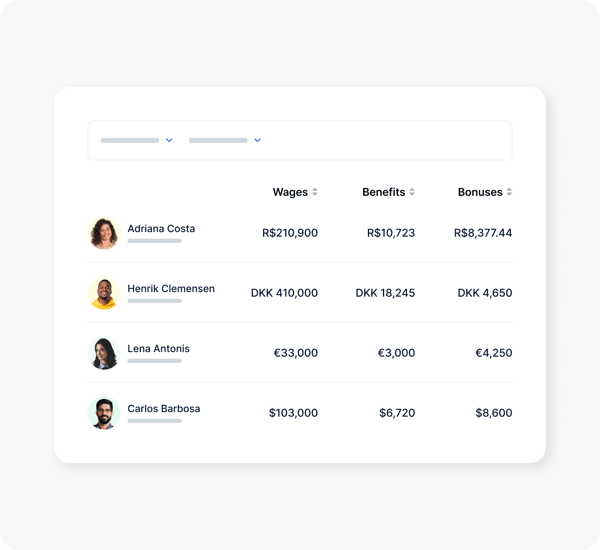 Administer employee benefits and perks


Onboard, offboard, and terminate contracts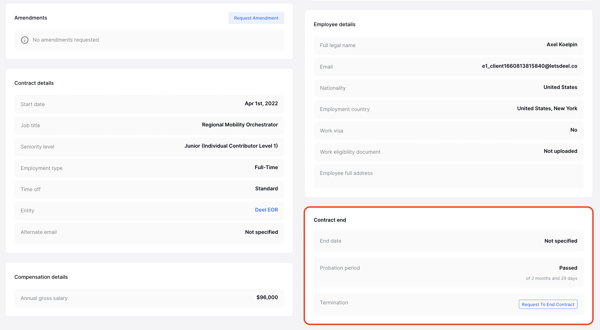 Convert contractors to employees
Receive 24/7 advice and support

With Deel, you can easily hire people from all over the world. You have all your international employees in one system, and you can easily hire people in a new country without finding a new payroller or even setting up a whole salary admin. In some countries, there are a lot of additional arrangements that come with an employment contract. Deel handles all of that.

Marieke Sneep, Head of People, Solar Monkey
Put HR compliance on autopilot with Deel
Deel's intuitive HR platform is your all-in-one HR compliance tool that puts risk management on autopilot, eliminating repetitive admin and HR tasks, and ensuring compliance wherever you hire, giving HR teams peace of mind.

Automate core HR functions from contract generation to document collection, background checks, immigration support, payroll, offboarding, and everything in between. You can also connect Deel with your favorite HR tools to reduce manual tasks, streamline workflows, and make life THAT much easier.

Sound like an ideal solution for your growing business? Learn more about compliance, or book 30 minutes with a product expert to get your questions answered.