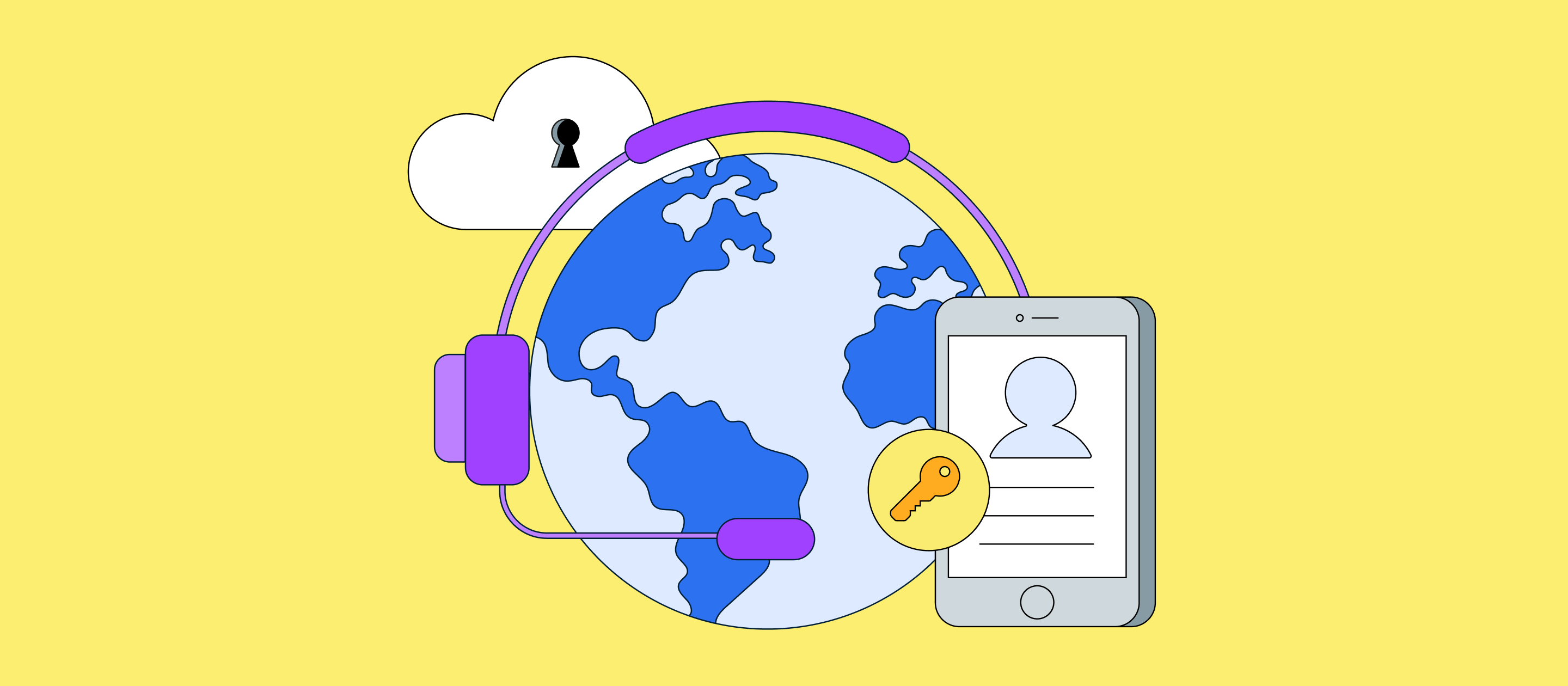 No Experience, No Problem! 10 Tips for Remote Job Seekers
Little to no professional experience? Follow these steps to find a remote job without an extensive portfolio.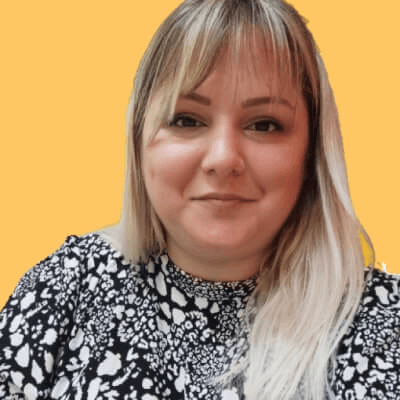 Written by Stefana Zaric
March 31, 2023
Contents
Need help onboarding international talent?

Try Deel
Key takeaways
1. It's not impossible to find a remote job with little to no experience if you prepare your resume the right way and apply for the right positions.
2. Networking can open a new pool of opportunities and even help you find a mentor who will help you fine-tune your skills and gain access to online jobs suitable for your level of expertise.
3. Being proactive is a useful skill to nurture no matter how much previous experience you have. It can help you land jobs and excel in them.
Whether you've just entered the workforce or you're looking for a new job after a long time, you might feel discouraged by the fact that almost all job ads require several years of work experience to even consider a candidate.
Although the vicious circle of "I need the experience to get a job, I need a job to gain experience" is common, it's not entirely impossible to find a job with little to no experience. The good news is that your search might be even easier if you're looking for a remote position.
In this article, we'll share tried-and-tested tips you can apply to increase your chances of landing a remote job without years of experience under your belt.
Before you start your job search
Before you open your computer and start combing through job postings, you should be clear with what you'd like in a job. Remote work truly offers incredible job opportunities because you're not limited by location or required to move to another country. However, you should make sure you're remote-ready before you apply for a position you like.
Consider the following:
What type of job you want (full-time or part-time)

How much flexibility you need (fixed working hours or a flexible schedule)

How suitable your home is for a work-from-home job

Whether you need access to a coworking space

Whether you need to work within specific time zones because of other obligations
What types of jobs can you do remotely?
Remote job seekers enjoy a wide range of job opportunities, especially when it comes to no-experience remote jobs.
Here are a few positions that you could land without an extensive resume, or where training and personality traits might have a more important role:
Graphic designer

Content writer

Software engineer

Proofreader

Sales representative

Data entry clerk

Call center agent

Administrative assistant

Customer service representative
Identify your strengths and skill gaps
Think about the areas you're strong at and useful hard or soft skills you might be lacking. Assessing your skill set will help you determine what kind of jobs you can look for and what skills you need to gain to increase your chances of landing a job you desire.
To properly assess your skills, you can use SWOT analysis.
This analysis allows you to create an overview of your strengths, weaknesses, opportunities, and threats.
First, think about the knowledge and skills you have that could be valuable assets to a potential employer. For example, you might have already taken a data analytics course, so you have a solid understanding of the science.
Then, think about your weaknesses: maybe you don't know how to use data analytics tools.
While opportunities to advance in this field are numerous since it's an in-demand job, one obstacle could be the fact that many companies are looking for experienced data analysts, but you can still look for a junior position, an internship, or find a mentor to help you kickstart your career.
Connect your current skills with the job you want
Identify your transferable skills to learn how you can use your current knowledge in a new job.
Transferable skills are competencies you can apply across industries, roles, and work settings. They're not job-specific like hard skills (programming languages, for instance), but can be easily transferred from one position to another.
For example, other than teaching methods, teachers also need to know how to simplify complex concepts and be creative in approaching their audience (students). These skills are also very important in content marketing, which makes many teachers good content writers.
Transferable skills are often soft skills, like leadership skills, communication skills, adaptability, teamwork and problem-solving skills.
Master remote work tools
Almost every remote job requires you to know how to use different collaboration, time management, project management, and communication tools. These can be more general tools such as Zoom, Slack, Jira, Notion, ClickUp, and more specific tools for different roles, like Salesforce for sales outreach, Ahrefs for SEO, Five9 which is a call center software, and so on.
If you master them before you start applying for remote jobs, you'll gain a competitive advantage that could make up for the lack of experience in some cases.
Most of these tools offer free plans that you can use as an individual rather than a business. Leverage these free (or low-cost) plans to learn as much as possible about the tools and how to use them for different types of projects. If you discover hacks that allow you to use the tools more effectively, that can be a huge plus!
Do you dream of working
from anywhere?

Take online courses and certifications
Many jobs today don't need you to have a university degree. Online certifications, working with a mentor, and hands-on experience can often make up for the lack of formal education, so the first step for you is to research online courses and gain at least the theoretical knowledge required to do the job of your dreams.
Choosing a trustworthy course online isn't an easy task, since essentially anyone can record a video course and charge for it. Before you invest any money in certificates, check out free courses provided by authority institutions, companies, and individuals. For example, if you're interested in marketing, you can explore the courses available in HubSpot Academy or CXL Institute.
Great options for paid courses are Coursera and Udemy. Coursera offers a wide range of courses from well-known and well-respected institutions and universities around the world. Udemy offers a lot of inexpensive courses, but make sure to check out the online reviews first to make sure the course is of high quality.
Network on LinkedIn
LinkedIn is a professional network used by many recruiters to identify suitable candidates to fill in available vacancies in their companies. Networking on LinkedIn can be useful for several reasons: you may meet someone who could be your mentor, you can connect with people from the industry you want to work in, and you can find potential clients or employers.
By engaging with other professionals on LinkedIn, you open doors for future opportunities and create connections worldwide. You can follow the company you're interested in, engage with the content posted on its page, and get noticed by the company's talent acquisition team, while following any job ads they may share.
The more meaningful the content you post on your LinkedIn profile and the more you interact with others in comments, the better your reach will be. If you don't feel like writing your own posts, you can share industry news or interesting articles you stumble upon.
Work for friends to gain experience
Are there any business owners among your friends? Ask them to help out with a job you're interested in to gain experience (or consider working at a discounted rate if that feels comfortable for both of you).
Talk to your friends about what knowledge and skills you're looking to build by working for them. It can be website design, sales, writing, customer support, virtual assistance, and more.
Once you've agreed on hours, scope, and rates, make sure you take the job seriously and treat it like any other job: show dedication and be willing to put effort into any task you're assigned.
Use this opportunity to build experience, explore tools, and connect with other professionals from the industry. Don't forget to ask the friend for a reference (possibly on LinkedIn) once the collaboration is completed.
Look for entry-level positions or internships
Not all jobs will require 10 years of experience—many employers will look for generalists or junior workers. If you focus on looking for entry-level positions, you have a higher chance of landing a job even when you don't have enough relevant experience.
Internships and apprenticeship programs are an alternative to junior positions. Internships are sometimes paid and are a good way for you to gain experience and start building your network.
If you're looking for a job through LinkedIn, FlexJobs, Upwork, Indeed, and similar apps and job boards, you can use filters to filter out senior positions and browse through entry-level jobs and internships only.
Tailor your resume and cover letter
One of the main mistakes applicants make is sending the same version of their resume and cover letter to every prospective employer. Unfortunately, this shows hiring managers that you haven't put a lot of thought into the application and makes you seem not interested enough.
To avoid this, study the job description and tailor the resume to fit that description and highlight any relevant skills. Don't list every single professional experience you've ever had, because they're likely not important for every position you apply for—choose only the experiences where you've achieved relevant results or used transferable skills.
If the employer requires a cover letter, don't use the same template for all applications. Research the company and its values, as well as the job description, and make the cover letter fit the position.
Highlight your volunteer experience
Paid or not, experience is experience. The hiring manager doesn't care if you've been paid for your work as long as you've had a chance to develop relevant skills and gain experience.
For example, you may have participated in organizing student events, concerts, and lectures at the university, so you have event management experience: you can handle logistics, plan a budget, and negotiate sponsorship agreements. This is relevant if you're applying for the position of a junior event manager.

Top tip:

If possible, reach out to organizations you volunteered with and get a few recommendations to submit along with your resume.

Prepare exceptionally well for the interview
If you manage to land an interview, it means you've succeeded in all the previous steps, and your potential employer is willing to hear you out. Now you need to win the hiring manager over by showing them you're enthusiastic about the job, willing to learn, well-disciplined, and trustworthy.
You can set yourself up for success by doing the following:
Check your tech and internet connection before the interview

Ensure a quiet environment without distractions

Arrive a few minutes early

Dress appropriately for the interview (even though it's a video call)

Research the company

and come up with solutions for their problems

Prepare questions for the hiring manager to ask at the end of the interview

Think about how you'd answer some difficult questions, like the one

about your weaknesses

Be honest and never lie about your prior experience
Make your case to land a job you'll love
Apply these 10 tips and you'll increase your chances of getting hired remotely in a position you desire despite the lack of experience.
Continuous work on improving your skill set will open many doors for you and someone will eventually recognize your potential and give you a chance to gain experience.
Deel helps connect the best workers with the best talent worldwide. Whether you're a direct employee, EOR employee, or independent contractor, we make working from wherever easy.
This article is part of a content series meant to help you find a job you'll enjoy and be good at. Read more about how to create growth opportunities in your career.