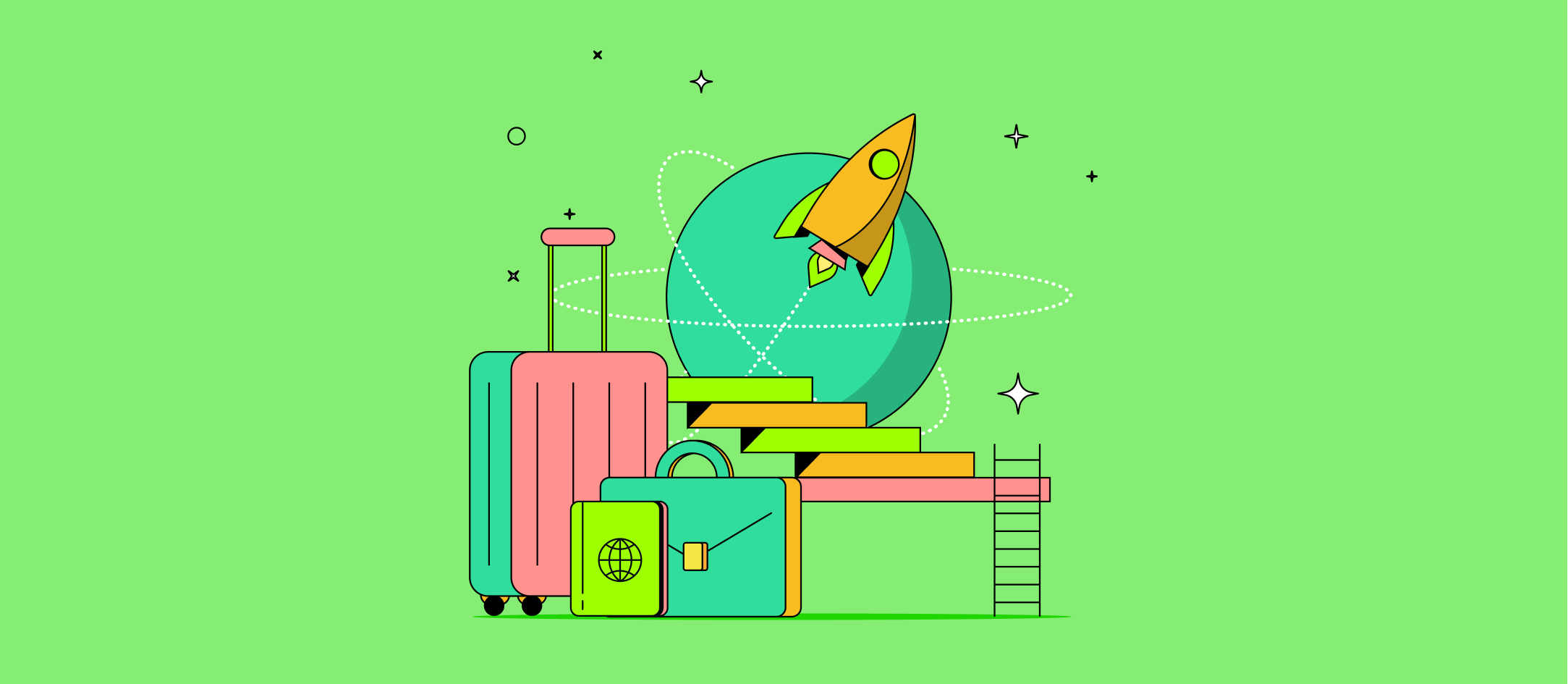 Laid off on an H-1B visa? Here's what you should know.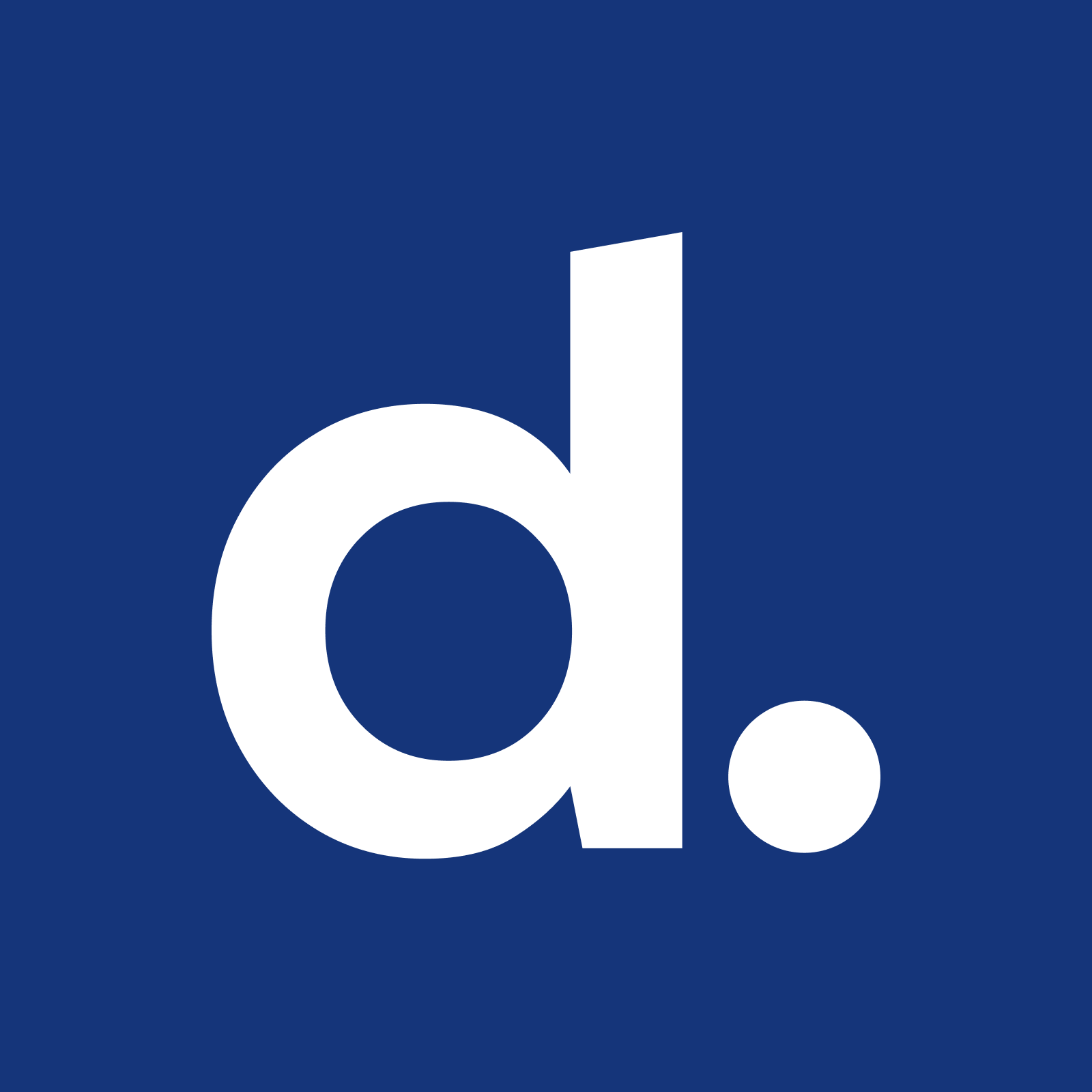 Written by Deel Team
November 15, 2022
Contents
Need help onboarding international talent?

Try Deel
At Deel, we know a lot about international hires. In light of the recent layoffs, we want to provide some useful tips about visas. The team at Legalpad, recently acquired by Deel, live and breathe this stuff.
We know this can be a really stressful and disruptive time. We are here for you.
If you were recently laid off while on a specialty occupation visa, commonly known as an H-1B, you have five options if you don't want to leave the US after your 60-day grace period (the time between when your employment ended and when you need to sort out your next move) expires. We'll talk through these options now, and we invite you to check out one of our live or on-demand webinars on this topic to get more details.
Option 1: Transfer your H-1B to another employer
As an H-1B holder, you can change your employer in the US with an H-1B transfer. You've already won the H-1B lottery, so you don't have to wait until next year's lottery to re-apply.
That means that you and your new employer have a relatively simple process to transfer your H-1B. You'll need to gather a handful of documents to submit with your H-1B transfer application, including your resume, pay stubs, university degree, transcript, and your existing H-1B approval. Bonus points if your previous employer will share your previous H-1B application as a helpful roadmap for approval.
If you submit your new H-1B application before the 60-day grace period, you probably want to use Premium Processing so that you get a decision on your new H-1B within15 days.
To find employers that sponsor H-1B visas, browse this public H-1B employer database and check out these tips about how to talk to your employer about immigration.
Option 2: Change your H-1B status to a different work visa
If you can't find an employer to sponsor your H-1B transfer and need to make income immediately, you might be able to get hired on a different work visa. If you can get on the phone with an immigration lawyer, you can pretty quickly evaluate your qualifications for:
H-4 dependent visa for spouses and children of H-1B holders
O-1 visa for founders, entrepreneurs, and anyone at the top of their field. Learn more about

O-1 qualifications.

E-1 or E-2 visa

for citizens of certain treaty countries.
Visa options are way more nuanced than just the descriptions above, so if you want more information, one of Deel's network attorneys would be happy to speak with you about your options. Learn more here.
Option 3: Change your H-1B status to a non-work visa
If you've got some savings and don't need to make income right away, you can potentially stay in the US by doing some non-work activities on visas that allow you to be in the US and not be employed. A few options include:
While not a long-term option for most people, these non-work visas can keep you in the US while you figure out what direction you want to go with your H-1B or other work visa.
Option 4: Apply for a self-sponsored green card
A self-sponsored green card is an often-overlooked option, and the vast majority of H-1B holders are not aware that they might qualify for one of two self-sponsored green cards:
EB-1A for extraordinary ability: Anyone at the top of their field is a potential candidate.

Learn more about the EB-1A.

EB-2 NIW for exceptional ability: Individuals that meet at least three out of the six criteria for exceptional ability including work experience, high remuneration, and memberships.

Learn about the qualifications.

EB- 2 NIW for advanced degree: Individuals with a Master's degree or higher OR a Bachelor's degree plus five years of progressive work experience.

Learn more.
Deel's network attorneys have a ton of experience on these kinds of green cards - sign up here to get information about a consultation.
Option 5: Leave the US
Sometimes, leaving the US makes the most sense. This might not be a realistic or preferred option for many people, but there are many instances where it makes sense to leave the US. You don't necessarily need to pack everything up and move out, as you'll likely be able to re-enter as a visitor to tie up loose ends if you decide to leave permanently.
If you decide to move, you can apply for another US-based job from outside the US without any legal restriction on taking your time to find the right job. Or, you may discover other employment opportunities abroad, especially with remote work on the rise. It's easier than ever for employers to hire talent regardless of where they live, especially with help from companies like Deel. Be sure to check out the top 11 digital nomad visas for remote workers.
In sum, we've laid out five options when you're laid off on an H-1B: (1) transfer your H-1B, (2) change to a different work visa, (3) change to a non-work visa, (4) self-sponsor a green card, and (5) leave the US. While getting laid off on an H-1B can feel like a big life disruption, you might find yourself in a better position after finding an option that works well for you. In any case, Deel is here to help. For more information on any of the above or if you have specific questions, sign up for our webinar or sign up for information about a consultation.
---
[1] If you have any H-4 dependents such as a spouse or children, they are also eligible for the same 60-day grace period. Please note that traveling during the grace period is not recommended. It's best to stay in the US during this 60 day period.
[2] If you're reading this post and haven't yet been laid off on your H-1B, you might want to look into getting started on a self-sponsored green card right now. Most people don't realize this is an option, and it can make it so you never have to worry about being in H-1B limbo again.