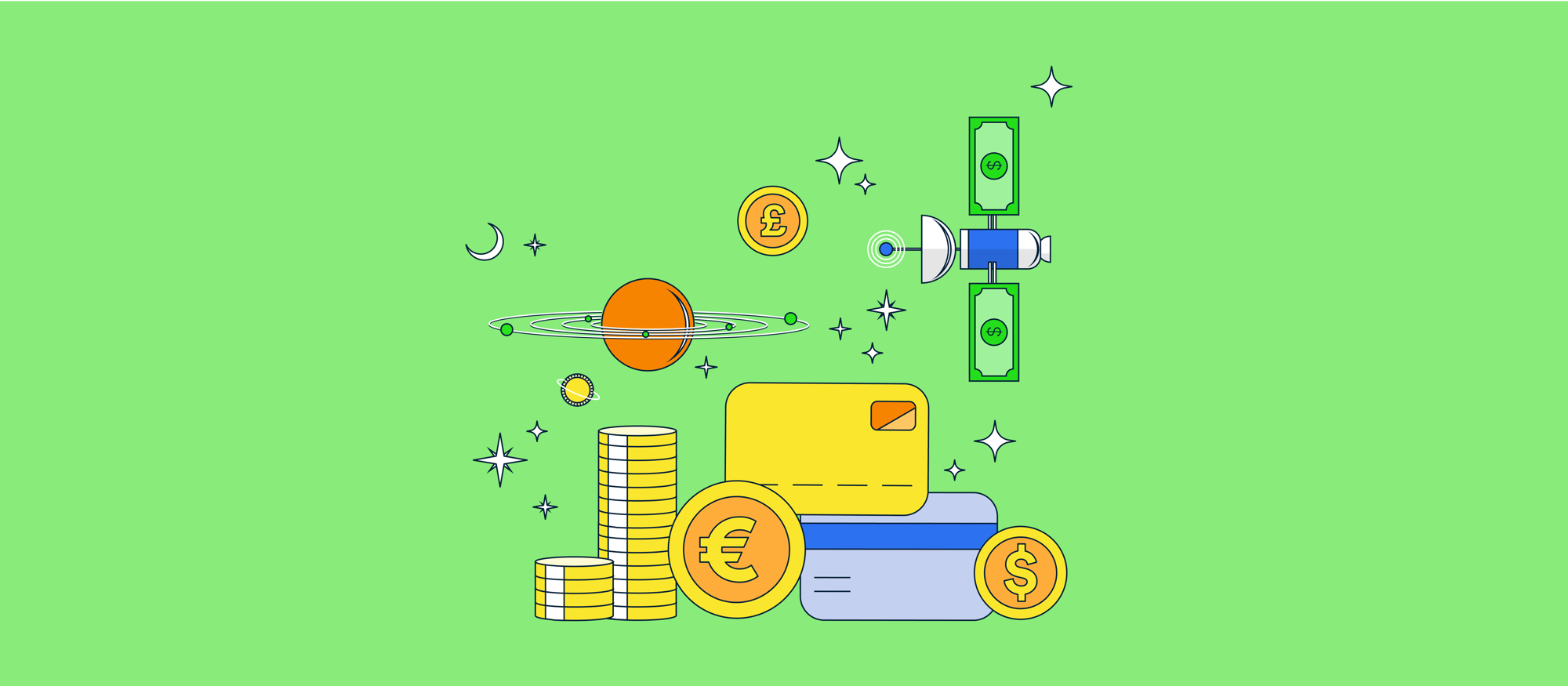 A Complete Guide to Money Management for Digital Nomads
Worried about the financial risks of working remotely from abroad? Explore tips on money management for digital nomads, from budgeting to global banking.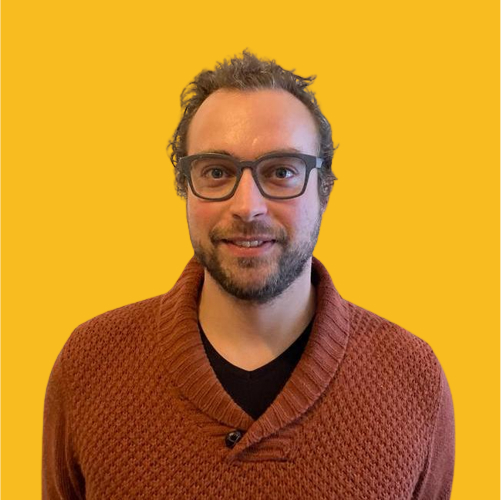 Written by Gabriele Culot
October 27, 2023
Contents
Need help onboarding international talent?

Try Deel
Key takeaways
While remote work allows you to travel, this lifestyle comes with less financial stability.
You can find a budget that suits you by researching each country's cost of living and planning your expenses and travel costs.
Finding ways to save and invest ensures you have enough money for emergencies, downturns, and retirement.
Being a digital nomad gives you the freedom to live wherever you'd like and explore new cultures firsthand. The tradeoff for this lifestyle is you're more likely to experience financial instability that requires careful money management.
Effective budgeting isn't just essential for financial security either. With the right preparation and financial planning, you'll find it easier to navigate foreign tax systems and settle in new countries.
Read our guide to money management for digital nomads to discover everything you need to consider, from expense tracking and tax compliance to banking and currency exchanges.
1. Do your research
Before you move to a new country, research the cost of living as an expat in different cities. You can check whether you can support your ideal lifestyle and see how much you can expect to spend. Pay extra attention to the costs associated with being a digital nomad, such as computer equipment and Internet providers.
Remember, costs, challenges, and opportunities will differ from place to place, and what works for Europeans in America may not work for Americans in Southeast Asia. Websites like Numbeo and Expatistan give you the typical costs of housing, food, and transport across different areas. Look at local real estate, supermarket, and transport websites for exact prices.
Check the country's current rates as a significant amount of your income will go to taxes. The Organization for Economic Co-Operation and Development (OECD) has a tax database for many jurisdictions. You can also check the government websites—ensure they're authentic by checking for a 'gov' domain and a HTTPS certificate.
2. Create a budget
Analyzing your income sources and expected living expenses will help you create a budget. The first step is to consider how much you'll earn from various streams like clients, businesses, and passive ventures. Calculate a conservative estimate of your total earnings for each month.
Afterward, decide the minimum amount you need to allocate to the following areas:
Relocation (i.e., your digital nomad visa and travel expenses)
Housing and utilities
Remote work costs (i.e., WiFi and rent for coworking spaces)
Groceries and toiletries
Health and travel insurance
Childcare and education
Savings and investments
Fun money for commodities, travel, and leisure
Debt repayment (for example, student loans)
By weighing your income against this budget, you can see how much flexibility you have and adjust the amounts. For example, as you're location-independent, you can choose accommodation in the suburbs away from a public transport route where rent will be lower.
3. Track your expenses
While you can make educated guesses about costs, your financial situation will likely change and fluctuate. Even if your income is stable, countries often change the tax and visa laws regarding expats and digital nomads. It's essential to track your expenses and amend your budget as you go.
Use budgeting apps to monitor your ingoings and outgoings in the same currency. Here are a few of the best for digital nomads:
You can also download Deel's monthly budget planner to organize your expenses and track your progress toward your savings goals.
4. Minimize your costs
In many popular expat countries, it's difficult to avoid tourist traps and find the most affordable options. Ignore popular travel guides, as these are best for vacationers. Instead, discover which shops and restaurants local people use as these are more likely to match the cost of living.
You can also get recommendations from forums and discussion groups. Many cities have a dedicated Facebook or Reddit group for foreign visitors. Try typing 'expats in…' and the place name to search for these groups within social media channels.
See if you can arrange a deal with Airbnb or a rental owner for short-term stays. They save money on cleaning and turnover if guests stay for a few weeks or months, so they may offer a discount. Alternatively, hostels are an evergreen budget solution if you don't mind socializing.
Consider getting your hands on a local SIM card as soon as possible. Roaming fees can quickly punch a hole in the tightest budget, and it's essential to have guaranteed connectivity, even when WiFi is unavailable.
5. Manage taxes and compliance
Navigating taxes can be challenging for expats. You must understand the laws of your home and resident countries to avoid compliance issues.
Start by identifying where you should pay taxes. Often, if you stay in a country for a specific period, you automatically become a tax resident there. For example, EU countries have a limit of 90 non-consecutive days in a calendar year.
Also, check whether there's a treaty between your home and resident countries. If not, you may be subject to double taxation, where you have to pay to two or more jurisdictions.
Once you've assessed your tax obligations, see where you might be eligible for deductions and breaks. Many governments want to incentivize travel to their country, so they offer schemes for digital nomads. For instance, Greece offers a 50% discount on your professional income for the first two years.
Finally, clarify how and when you must pay taxes to avoid late payments. Countries have different fiscal years, so tax returns could be due any month.
Given how complex international taxes can be, seek professional advice where possible. You can find specialist accountants in most major cities or look for services online. Deel also has a range of bookkeeping tools for freelancers, which includes expert local tax advice across different countries.
6. Arrange currency exchanges and banking
Using your bank card outside your home country can incur fees. Here are some ways to avoid or reduce these charges:
Choose a global bank: Some banks like HSBC and Barclays provide accounts with no foreign transaction fees and ATMs in many countries
Use digital payment platforms: Apps like Wise and Revolut offer lower transfer fees than traditional banks
Visit a currency exchange: Research the exchange rate to find the best time to convert your money. Visit a reputable currency exchange service with competitive fees
Limit cash withdrawals: Consolidate payments by, for example, doing one large grocery shop with your debit card instead of many small ones
Offset with travel points: See if your credit card company offers rewards for using specific airlines, accommodation, and rentals
Eligible contractors can benefit from our card in select countries. The Deel Card lets you access funds directly from your balance without transferring money to your bank. You can get the currency you need and won't have to pay transfer fees.
If you intend to stay in a country long-term, opening a local bank account may make more financial sense. Look for institutions with low fees, multi-currency support, and ease of access for foreigners. Many banks position themselves as a good option for expats, so see which ones have deals for foreigners and translation services.
7. Save and invest
Hopping from place to place means digital nomads can't make use of social security and pension plans. They have to look for opportunities elsewhere and rely on savings.
International savings accounts are one way to put aside money for your future. There are specialized services for digital nomads like HSBC Expat and Barclays International. These accounts let you save money in multiple currencies, sometimes with a fixed interest rate.
Digital nomads also have the option to start their own retirement accounts as a self-employed person. For example, the the US has Individual Retirement Accounts (IRAs), and the UK equivalent is a Self-Invest Personal Pension (SIPP). Your contributions towards these accounts are tax deductible, and you can use them to invest in property and stock.
It's always best to check if you have to pay mandatory retirement contributions. If your resident and home country have a bilateral agreement, you may be able to claim these benefits later.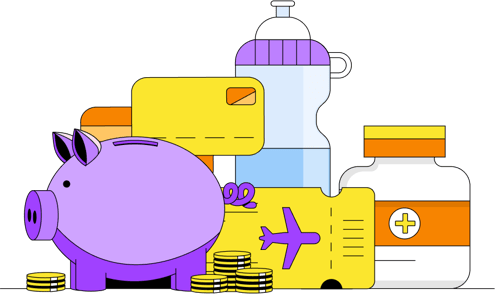 8. Prepare for financial challenges
No matter how well you plan, there's always a chance you'll experience financial setbacks like an economic downturn or an unexpected expense. For example, many creative professionals like graphic designers, writers, and musicians struggled after generative AI replaced jobs on the market.
Use the following strategies to build resilience and plan for financial challenges:
Avoid relying on one income: Having multiple revenue sources means that if one dries up, you can still rely on the others
Diversify your skillset: Being able to perform more than one role allows you to adapt to demands in the job market more effectively
Invest in insurance: Having coverage for emergencies like health issues, crimes, or natural disasters makes you less likely to incur a one-time significant expense.
Create an emergency fund: Setting aside money for medical costs or flights out of the country can spare you from dipping into your savings. Aim to save enough money to cover three to six months of income
Discover Deel Advance
Eligible Deel contractors can use our cash advance feature to access immediate funds. All you have to do is click the amount you need, and our system automatically subtracts the amount from your client payments. As it's not a loan, there are no fees.
Budget for digital nomad life with Deel
Effective financial management is vital to the digital nomad lifestyle. You're more likely to make the most of a new country with thorough research, planning, and preparation.
Managing your personal finances also helps you build resilience. If there's an emergency like the COVID-19 pandemic or the Ukraine conflict, you'll have the funds to ensure your safety. You'll also have the means to sustain yourself through economic downturns.
If you're considering a move abroad, use our steps to plan a budget for your ideal destination. Explore the Deel blog for more tips on moving abroad and managing finances no matter where you are.