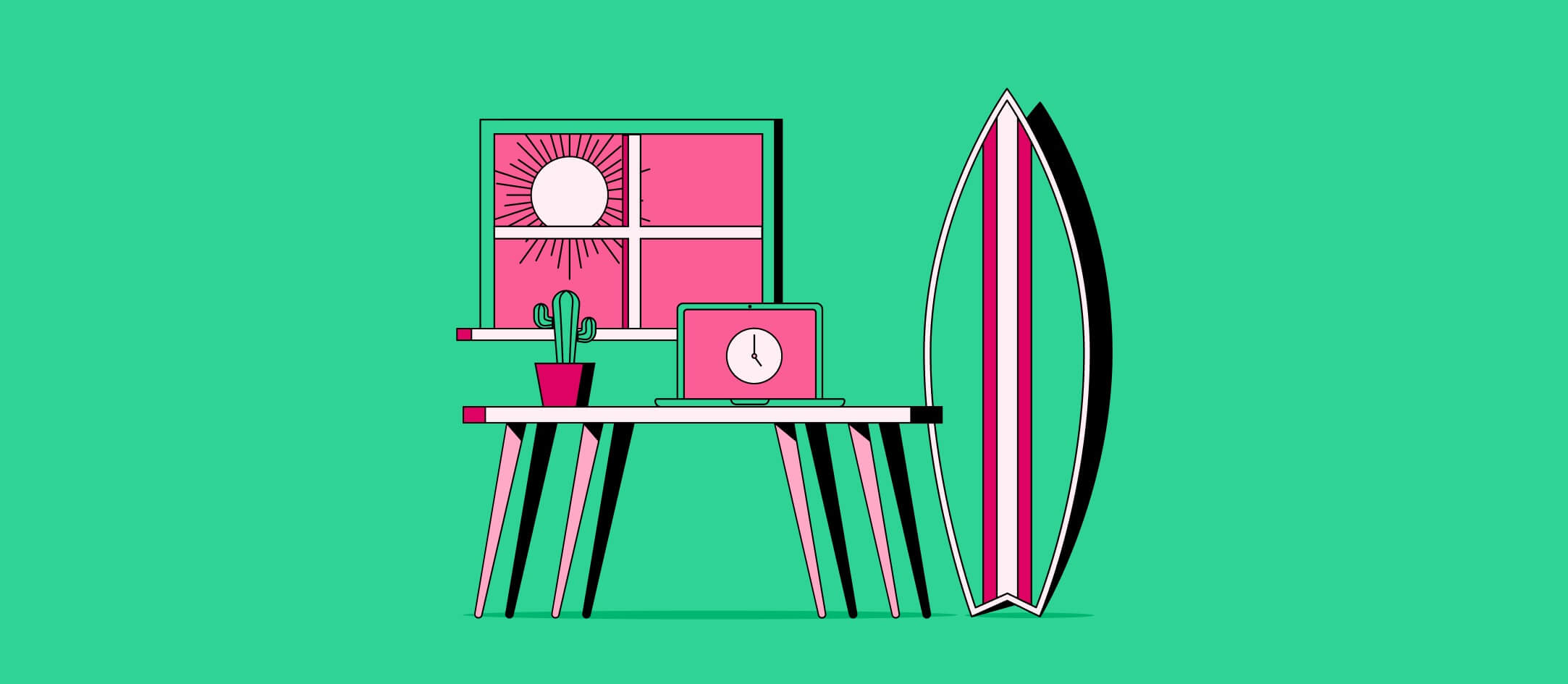 How to Set up as a Sole Trader in Slovenia
In Slovenia, individuals most often operate as sole traders (samostojni podjetnik or s.p.). Here are the steps for setting one up as an entrepreneur.
Written by Anja Simic
August 12, 2021
Contents
Need help onboarding international talent?

Try Deel
Slovenia is located in Central Europe, between the Balkans and the Alps. Slovenia has a developed economy and is per capita the richest of the Slavic countries by nominal GDP and it is a great place to start your own business.
Individuals most often operate as sole traders (samostojni podjetnik or s.p.), legal entities may establish different forms of businesses: the most common are the limited liability company (LLC or d.o.o.) and public limited company (PLC or d.d.). In this article, we will focus on sole traders.
Disclaimer: Be aware that this article is not a substitute for legal advice. Please always check official websites or seek legal advice before you take action.
Who is a sole trader ("samostojni podjetnik") in Slovenia?
A sole trader (samostojni podjetnik) is an individual who performs an activity in the market. The registration of a sole trader is simple and requires only basic accountancy. No starting capital is required to begin operations.
A sole trader is not a legal entity; therefore they retain all profits except tax, and are personally liable for their own debts. They are fully liable for their obligations. The law does not distinguish between business and personal assets in matters of liability. In conducting business, sole traders make their own decisions, at their own risk and for their own benefit.
Terms and Conditions
There are no conditions limiting how to establish a company in Slovenia - anyone may register a company, and the procedure is the same for all EU, EEA Member Countries citizens and for citizens of the Swiss Confederation. Non-residents of the Republic of Slovenia have to obtain a Slovenian tax number before starting to set up a business in Slovenia. To do so, follow these steps:
Complete DR-02 form
Attach a copy of your personal identification document. If a tax number is being obtained by an authorised person, the letter of authorisation must also be attached.
Submit the form and attachments to a tax administration office or send them by post.
The establishment, management and organisation of companies in Slovenia is regulated by the Companies Act, which is fully harmonised with EU legislation.
How to establish a sole proprietorship business in Slovenia?
Establishing a business is free, simple and fast. It should take less than three days from submitting the application.
An individual may establish and register a sole trader enterprise in Slovenia (samostojni podjetnik) via E-vem, for which a digital certificate is required. An individual can alternatively register as a sole trader at one of the SPOT (VEM) offices (VEM points). A sole trader can register up to three months before their business begins to trade.
The company name must clearly differ from the names of other companies. Prior to registration, verify that the name is different in the AJPES business register.
The head office and business address of the company must be set up before the company is established. The head office is the place where the company's activities are performed. The business address is also located at the head office (street and number).
For registration, the sole trader will need:
a valid personal document
Slovenian tax number (confirmation of Slovenian tax number)
a personal identification number (PIN)
The officials at the SPOT (VEM) point implement:
the entry in the AJPES' business register
the application of the sole trader to the Tax Administration of the Republic of Slovenia
the application of the sole trader to the compulsory health insurance/self-employment scheme
Business registration
Sole Traders will receive a response about the registration application by post the day after the deadline for the date of establishment. If the sole trader is in a hurry, they may apply to register on the same day from the appropriate branch office of AJPES (before noon). With a resolution on registration from AJPES, they may open a bank account at the bank they have selected.
Further steps: permits, social security, taxes
A business must take further steps to get permits to perform an activity, employment or to arrange social security in accordance with Slovenian regulations within eight days after the business is registered and the tax administration office is notified of the accounting system that is planned to use.
These links will provide you all the information on how to run a business:
A status transformation from a sole trader to a company should be considered if an owner wants to expand the business and increase its income.