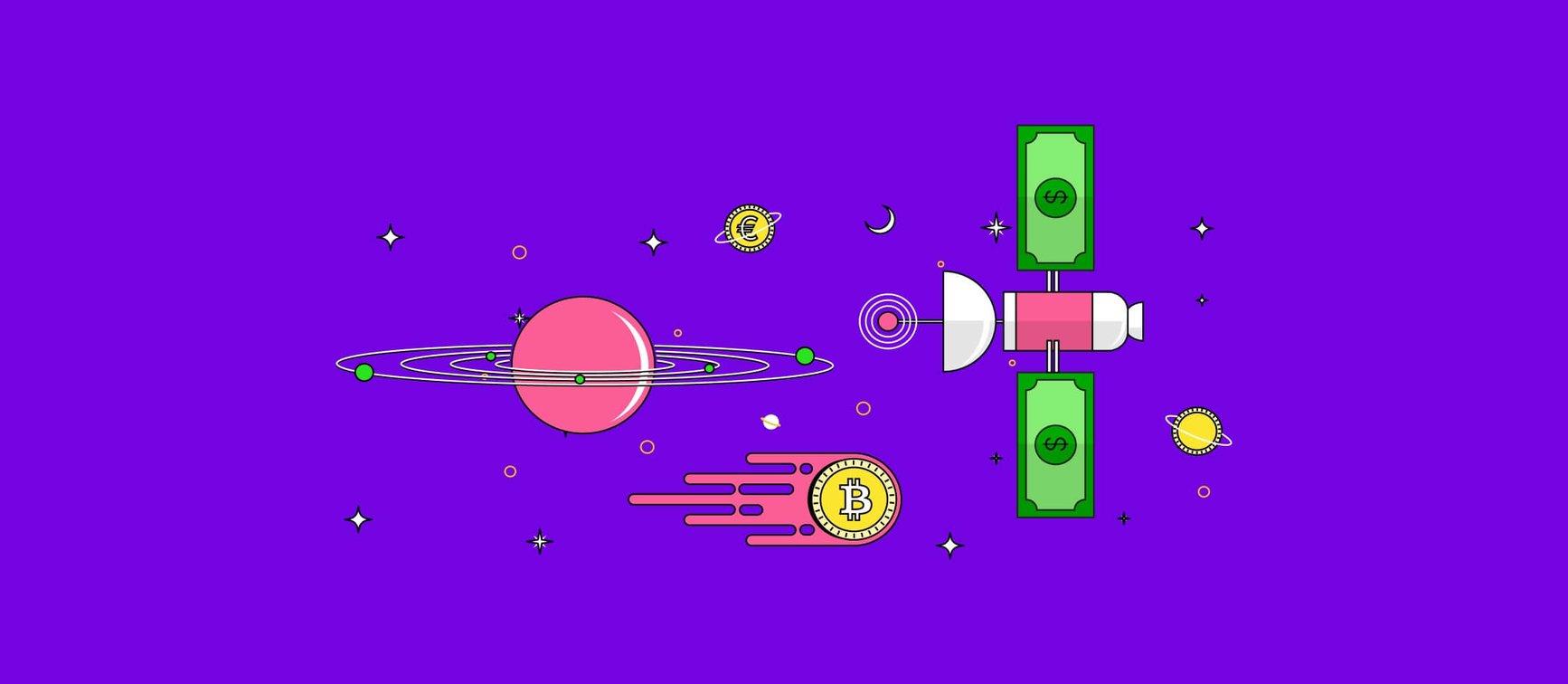 How Payroll Works: The Ultimate Guide
Managing payroll is an essential task for any business, but there aren't many small business owners that know how payroll actually works. Go through our guide so you can be well informed on the fundamentals of payroll systems as well as the latest trends.
Written by Anja Simic
September 16, 2021
Contents
Need help onboarding international talent?

Try Deel
Ever wondered what kind of process leads to employees receiving salaries - timely, accurately, and according to the rule of law? The payroll process has always been a bit complex. However, since the introduction of remote work, overseas employees, international payments, and digital wallets, even the most senior human resources employees have been struggling.
This guide is meant to help both up-and-coming small business owners and senior executives who've been in the business for decades. The trends are changing, the laws are following the lead, and your responsibility is to keep up.
What is payroll?
Let's start with the fundamentals. Payroll is essential to any business since it allows you to compensate all of your employees adequately. An employer is responsible not only for distributing earnings to their employees but also for withholding taxes, making medicare tax, and other employee benefits. Employers can decide if they want to pay their employees semi-monthly or follow a different schedule and if their workers are paid by the hour or have a fixed salary.
All of this information is part of the payroll process, usually done through a certain payroll system that allows the employer to operate with as few mistakes as possible. Let's break down the payroll process into steps.
If you have employees all over the globe, check out our global hiring guide to help you understand the process even better.
Three stages of the payroll process
We can divide the payroll process into three stages: pre-payroll, payroll, and post-payroll activities.
Before you run payroll
Pre-payroll consists of activities necessary to be done before the actual payroll takes place. They are a sort of preparation that allows for the main process to run smoothly. One of the crucial steps that many skip is policy creation. It is a company's responsibility to create a detailed policy - for payments, pay periods, benefits, absences, etc. The more you define, the less you leave to be up for debate. The more details you enter, the better! Ensure your management has approved the payroll policy and that the language is clear enough for everyone to understand. Payroll processing is much easier when everyone is on the same page.
Another essential step during payroll preparations is data gathering. To someone inexperienced, handling payroll might seem like a purely analytical job, and direct contact with people is minimized. However, this couldn't be further from the truth. To gather all the employee information, payroll employees need to interact with every department, and, at times, with every employee. And not only do they have to gather the data, but they also need to make sure that it is validated every month before payroll payments are made.
Payroll processing
Once all the preparations are finalized, it's time for the actual payroll process. All of the data gets entered into the payroll system, which generates net pay. This is, of course, done after all the deductions for taxes and benefits have been made. Since no system is perfect, it is preferred to check for errors before any employees' wages have actually been deposited.
After you've run payroll
The last part is the post-payroll process. After employees have received their salaries, the company has responsibilities towards the state. Statutory compliance is a crucial part of payroll distributions. The payroll administrator is responsible for sending the appropriate amount to all the government agencies, such as TDS (Tax Deduction at Source), EPF (Employment Provident Fund), ESI (Employee State Insurance), etc.
After employees and the state have gotten their contribution, the employer's responsibility is to keep detailed records and reports. It is vital to have all the data up-to-date, easily accessed, and frequently updated.
If you are dealing with both full-time workers and independent contractors, some payment processing steps are different. Independent contractor payroll can entail more payment options but way less tax filing. And you don't have to worry about paystubs and time cards.
If you are interested in various ways of payroll payments to independent contractors, check out our guide.
What is a payroll system?
Regardless of the number of workers, running payroll will be equally integral for your company's operations. Its primary function is to distribute salaries, but it plays an essential role in compliance and taxation, allowing the company to do business risk-free.
This is why payroll systems are of vital importance to a company. The way payroll is processed can have serious repercussions. Firstly, companies are obligated to report their payroll tax withholdings to IRS and local, state, and federal governments. Failure to do so can result in hefty fines and potential misclassification of employees. In addition, deducting income taxes, social security, and Medicare payments is necessary for every payroll payment. If you fail to account for employment tax deductions, you expose your business to severe risks and hefty fines.
Secondly, payroll processes need to comply with several labor laws and account for minimum wage, overtime payments, hiring and termination procedures, as well as vacation and sick leaves.
In addition to all of this, payroll impacts employees' morale. If you are distributing salaries timely, consistently, and as fairly as you can, this will contribute positively to a company's culture. The financial compensation that you offer to your employees and the bonuses and benefits are all processed through payroll. So, it's no surprise that the way payroll is processed impacts a company's reputation in the market.
A payroll system needs to have in mind all of these necessary steps, obligations towards employees and the state, deadlines and newest laws, and much more. It needs to organize sometimes chaotic requirements and be functional and easy to use. Its purpose is to serve as a tool for a company to process payments with as little error as possible. That way, with any new hire - in the company, and specifically in the payroll department, the process will remain the same and run as smoothly as ever.
How does the payroll system work?
Although each company has its own system of running payroll, how payroll works is universal. There are several necessary steps to make sure that you are doing everything by the book and all the relevant parties are receiving what they are due.
Organizing paperwork
Getting your paperwork in order is something you essentially only have to do once and then update as new employees join your ranks. If you are not a new business, you probably have all of this already, but it wouldn't hurt to double-check not to miss or oversee anything.
Your existing payroll structure needs to have the following information:
Employer's EIN number
Employees' tax identification number
All the accompanying financial information on appropriate tax forms
Setting up a payroll schedule
You need to consider several factors before you decide how long you are going to take between paydays. One is your current cash flow. Employee's paychecks will indeed comprise a significant part of your budget, so you need to make sure that you won't have any issues distributing them. If the end of the month is too tricky for you, you can choose to distribute salaries biweekly. Ultimately, some states have laws that determine the frequency of payments.
Calculating gross pay
Since the total amount of earnings can vary based on many different factors, you will need to calculate gross pay for each employee individually. Of course, for salaried employees, the calculation will be the same for every payment. However, you will need to adjust the earning for hourly workers based on time worked, vacations, sick leaves, etc.
This means you will have to keep track of employee time worked, absences, and overtime, preferably in real-time. Ensure your employees who are working overtime are non-exempt, so you will be able to comply with all the guidelines issued by the Department of Labor.
Making deductions
Making deductions is undoubtedly the most complicated step in every payroll process. Once you calculate the gross pay, you have obligations towards the state - to deduct income tax, Social security, health care, and many others.
You also need to be informed about the local tax laws and different requirements of every state where your business is located.
The ones we've mentioned are obligatory, and they need to be made for every employee on your payroll. In addition to them, you can also have elective deductions, like when an employee wants the company to make deposits into their retirement account.
Information about all of this needs to be easily accessible, neatly organized, and with accompanying instructions so that any new person dealing with it can use the system without issues.
Paying employees
After all the deductions have been made, what's left is what the employee receives, called net pay. Bear in mind that not all the employees are aware of the payment process and structure, so it is your responsibility to inform them to avoid confusion come payday.
Each employer decides how they will distribute their salaries. Although paper checks have been used for many years, switching to direct deposit would be advisable. That way, you can control your cash flow, and your employees can easily access their earnings through their bank accounts.
It can be very time-consuming to process all of this manually. In contrast, outsourcing could be challenging, mainly because it requires dealing with sensitive information (private information about employees and their tax payments). However, using payroll software and automating the process can benefit you tremendously.
It usually takes up to five days for employees to receive their salaries after the pay period end date. If a company is using software to run payroll, it doesn't take more than two days to do calculations. After that, it's about two to three days for the amount to be distributed to employees.
Keeping detailed records
Record-keeping is essential to payroll systems. Payroll records that are up-to-date and can be accessed quickly and easily and accurately depict the process can help you if any legal disputes occur. They can also assist in annual or quarterly tax filling.
Benefits of using payroll software
Now that you've learned about the payroll process, you will surely understand why using payroll software is a good idea. It allows you to come up with a custom-made solution that will take care of all your needs, eliminate the possibility of human error, and help tremendously with record keeping. Just the fact that the software will automatically deduct the amount required for federal taxes, state unemployment taxes, and the ones you owe according to FICA should sway you into using it. Nevertheless, here are a couple more benefits.
Using an automated payroll system will make your payroll management faster, thus saving you time, leading to more cost-efficiency. It will also help with security, which is a crucial benefit for sensitive information required to make payroll calculations. Switching to payroll software means that you will have everything you need in one place, available in one click, and accessible from anywhere.
You can also consider using software that offers full-service payroll that is accessible through mobile devices. It should be cloud-based, so your online payroll system can always be at your fingertips.
There are many payroll solutions that you can implement to make the process easier. It is certainly complicated and complex to do all the necessary tasks in calculating payroll, and many choose to simply hire a third party to do it for them. But if you want to keep this essential process in-house, choosing payroll software is your best option.
Once you start choosing a payroll service that will provide you with the solutions you require, make sure they have everything you need. Aside from essential functions, make sure you can manage absence, garnishment payment, create multiple types of reports, and use various payment options. You may decide to change how you are running payroll, and your payroll software should be able to adapt to it.
Streamlined international payroll with Deel
Payroll doesn't need to be complicated. Deel unifies contractor payments, payroll management, and international employee payroll into one accessible dashboard. Our in-house payroll team automates local HR admin for over 90 countries and counting.
Book a demo to explore global payroll, the Deel way.