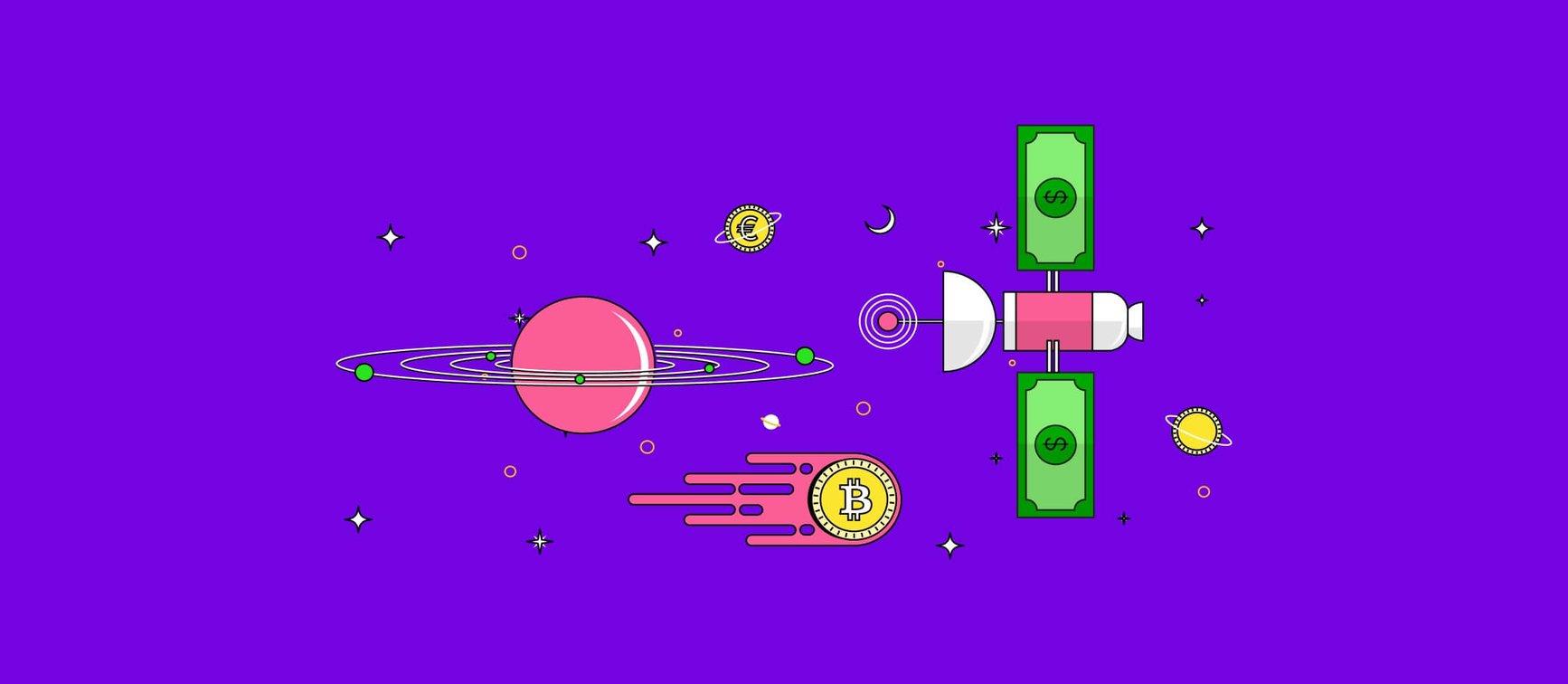 International Payroll Processing: All You Need to Know
What is international payroll processing? How do you choose a good provider? Answer all your questions about global payroll in this guide.
Written by Anja Simic
February 15, 2022
Contents
Need help onboarding international talent?

Try Deel
The global workforce is not just a passing trend: it has become the new normal. An international team allows your business to tap into new markets and access multicultural and multilingual talent. Companies worldwide–from startups to enterprises–build global workforces to achieve unprecedented growth and diversity.
But these new possibilities bring new complications. International payroll processing is a challenge for companies hiring in different countries for the first time. Understanding local laws, taxes, currencies, time zones, and payment methods is difficult. And creating an efficient, compliant global payroll system is even more of a challenge.
Below, we cover seven unique components of global payroll and your four best options for tackling it, regardless of your business's size or approach to global expansion.
What is international payroll?
International payroll (or global payroll) is the process of paying foreign employees or independent contractors for the work they perform for your company.
International payroll is more complex than adding foreign employees and independent contractors to your existing payroll process. It involves familiarizing yourself with the employment laws, tax laws, and other financial realities of any and all new countries where your workers reside.
7 components unique to global payroll management
International payroll is more complex than payroll processing within one country. More factors–we count seven, listed below–come into play when paying foreign workers.
1. Local laws and regulations
Employment laws in the new market may differ from your country's, the biggest payroll challenge for companies looking to expand globally. Each time you choose to hire an employee or contractor in any new country, you'll have to understand and comply with its:
2. Employee compensation across different countries
Before you start operating in a new market, determine the timing, method, and amount of your international payments.
When? Countries each have unique pay periods, meaning you may have to pay international employees at different times. Prepare to process payments weekly, monthly, or even daily, based on your agreements and local employment laws.
How? The payment methods you use to pay your international employees may differ from the way you pay your local workers. Paper paychecks, direct deposits, money transfers, and digital wallets have unique exchange fees and processing times.
How much? Each country has unique market-standard rates and regulations (like minimum wage): you must understand them before seeking candidates in new markets. And before you make an offer to a foreign employee, calculate the local taxes and fees that will come out of their gross salary to ensure you offer competitive, attractive take-home pay. Read more about how to set compensation for international employees.
In addition to this, some countries may be very accustomed to unrecognizable payroll practices, such as giving employees a 13th-month salary. The 13th-month salary is a type of compensation employees receive typically at the end of the year, as an addition to their 12 monthly salaries. It's mandatory in some countries, like Greece or Argentina, while just best practice in others (mostly throughout Latin America).
Learn all about employment regulations in our global hiring guide.
3. Domestic and international tax laws
Payroll taxes are thorny, especially when you incorporate variations from one country to another. Count on every country having federal and regional income tax–but the amount can vary significantly. Your company will be responsible for complying with tax laws in the US and wherever you hire employees: if you miss a form or a tax, you risk tax penalties. Independent contractors manage their own income tax (and should be aware of potential tax treaties between your country and theirs and fill out Forms W-BEN or W-8BEN-E to avoid double taxation).
Luckily, most countries now have digitized tax filing to simplify the process. You'll be able to comply with multinational tax laws from your home country with payroll software that offers tax-related features. A tax-compliant payroll process is necessary for global expansion, particularly if you manage a large number of employees in several countries.
4. Employee benefits
Employee benefits are a significant part of an employee compensation package. A good plan can help you attract and retain global talent.
In most countries, social security is obligatory for the employer. It includes paying for employees' healthcare, pension contributions, disability, unemployment insurance, and job-related injuries under worker's compensation. Many countries require the employer to provide a paid annual leave for the employees (sometimes up to 30 days per year) or cover the first month of an employee's pregnancy leave, while the government covers the rest.
Once you determine the mandatory compensation, move on to perks: work-from-home stipends, wellness stipends, crypto payroll, and other small bonuses make your company a more attractive place to work.
Read more about the perks and benefits for remote workers.
5. Bank charges and exchange rates
International payroll requires sending money across borders which involves fees. For example, if you opt for SWIFT transfers (a large messaging network between banks used for safe international money transfers), you pay around $25-50 for each multinational transfer.
Currency exchange rate fluctuations are also a challenge for international businesses. In many countries, you must pay your employees in local (fiat) currency. If there are unfavorable changes in exchange rates between the currencies you and your employees use, it may disrupt your payroll budget.
6. Data protection
The EU updated the General Data Protection Regulation (GDPR) in 2018 to mandate stricter standards regarding data privacy. Data protection has become an important concern for companies, especially large, international workforces. Your payroll data becomes visible to more and more employees, and you must comply with requirements wherever you hire.
Reducing risks means eliminating unencrypted emails and removing all redundant employee data. If you're outsourcing payroll, a third-party service will have access to your employees' data. You need to have a tight Data Processing Agreement (DPA) in place: a contract between you and the payroll service to ensure they handle your data safely and in compliance with the GDPR, and you have legal protection in case of a breach.
7. Expansion of company's Human Resources department
Setting up your international payroll is just the first step when expanding your business. As your company grows, you'll soon need a team for employee management, administration, onboarding, and more.
Reduce your HR burden with powerful automated tools like an HRIS, HRM, or ERP. Your team will spend less time on repetitive tasks and more time improving employee experience and human capital management. Some of those larger HR systems include built-in payroll software (or integrations with other payroll software), so your team can access real-time data in a centralized tool.
Pay your team effortlessly with mass payments
Pay your global team in one click, with mass payments. We support payroll in over 150 currencies with flexible payment methods.
Learn more
4 ways to manage international payroll
Wondering if you can manage your international payroll on your own? Small businesses payroll management can incorporate an additional country without too much trouble, but as your workforce grows, the process becomes more complex and time-consuming. Let's take a look at the options you have when processing international payroll.
1. Use payroll software
Payroll software is a cloud-based app that helps you organize, monitor, and automatically distribute payments for your workers. Most of these tools are scalable: they send payments and generate pay stubs (or payslips) to large teams in just a few clicks.
If you are interested in outsourcing and automating the process of global payroll while still maintaining some sort of control, responsibility, and oversight, international payroll software is your best option. These tools speed up the process but still leave you exclusively in charge of your own payroll function.
Pros of payroll software
Reduced possibility of manual error
Time saved thanks to automated features
Access to local payroll experts and customer support agents
Cons of payroll software
In-house payroll specialists needed to operate the tool
Paid license required
2. Hire a global payroll service provider
Payroll service providers are third-party companies specialized in handling payroll for clients. Their job is to make payments to your employees, process and keep payroll records, handle your payroll taxes, and more.
If you choose to use this type of international payroll service, you don't need to learn about the wide variety of payroll policies and regulations worldwide. You hand over responsibility to payroll experts, provide them with access to your employee data, and trust they will pay salaries, taxes, and other obligations timely and accurately. Many payroll providers offer broad coverage, so you don't need to look for a separate payroll company for each country you hire from.
Before you decide on a service provider, look into their fees and testimonials, and ask to see a contract in advance of signing. The quality of payroll service providers varies and you get what you pay for.
Pros of payroll service providers
No license required
No need for in-house payroll specialists
Access to expertise
Cons of payroll service providers
Higher costs than for payroll software alone
3. Outsource payroll operations to an Employer of Record (EOR)
Employer of record is a third-party company that can hire a local employee on your behalf without you needing to set up a local legal entity in the host country. Employers of record handle your payroll as well as payroll taxes, employee contracts, timesheets, employee benefits, etc.
Without an EOR, you have to open a foreign subsidiary to hire global employees. This process is time-consuming and expensive for expansion into one country, let alone worldwide. EORs offer a faster, more affordable solution for teams looking to hire international employees. And some companies that serve as EORs also offer services to hire foreign contractors (including Deel!).
People sometimes refer to an EOR as a PEO, but these services are not the same. A PEO is an organization that hires employees with you and you enter into a co-employment relationship. You share legal employment responsibilities, and these services do not unlock international hiring. (That said, international PEO actually does mean the same thing as EOR–we didn't pick the lingo!)
Pros of EORs
Possibility to outsource the entire payroll and hiring process
Possibility to hire people anywhere in the world
Reduced compliance risks by allowing experts to handle your contracts
Cons of EORs
Larger investment than payroll software because of additional services
4. Send money via money transfer companies
Money transfer companies are organizations that enable you to transfer money internationally, usually with affordable fees and across many currencies.
If you only want to find a solution for the issue of international money transfer, use services like PayPal, Payoneer, Revolut, Western Union, and Wise.
However, money transfer companies only solve a small part of the puzzle. They don't actually handle actual payroll (including taxes and employee benefits) and don't guarantee compliance with local laws. So, for companies serious about international hiring, money transfer isn't the best option.
Pros of money transfer
Competitive exchange rates
Great global coverage
Cons of money transfer
No payroll processing
Lack of tax and compliance support
International payroll processing FAQ
Still have questions? Check out our FAQ.
How do you calculate payroll?
You can easily calculate payroll manually based on your workers' hourly wage and the number of hours they work per month. Simply multiply the wage by the total number of hours worked and you'll get their monthly pay. For salaried employees, you calculate payroll by dividing their annual salary into weekly, bi-weekly, or monthly pay periods.
However, as your number of workers increases or you start hiring globally, manual calculations become near impossible. To avoid errors in calculating hours and wages, using payroll software is highly recommended.
With payroll software, you automatically calculate payroll taxes, salaries, and bonuses. It's critical to get familiar with tax rates and other employer obligations when hiring internationally so you don't miscalculate employees' wages or taxes you need to pay.
If you're only exploring a new market, you can use our employment calculator to learn how much hiring an employee in your desired country would cost.
What is multi-national payroll outsourcing?
Multi-country payroll outsourcing is the business practice of delegating your global payroll to a third-party service provider. This payroll provider, like we've described in the article, handles payments and taxes for your international team.
Streamline payroll with Deel: the simplest global payroll solution
Paying your international workforce shouldn't be an obstacle to global hiring. Figuring out the best payment method or how to handle different currencies and bank charges is overwhelming on your own, which is why the best solution for most companies is a service like Deel.
Deel makes paying your team simple. A single click pays your entire team in their local currency and through their preferred payment methods. Your workers can even request a Deel Card to sidestep banks. Deel also offers a lot of different local payouts to simplify your international payroll process.
To learn more about global payment options with Deel, book a demo today.