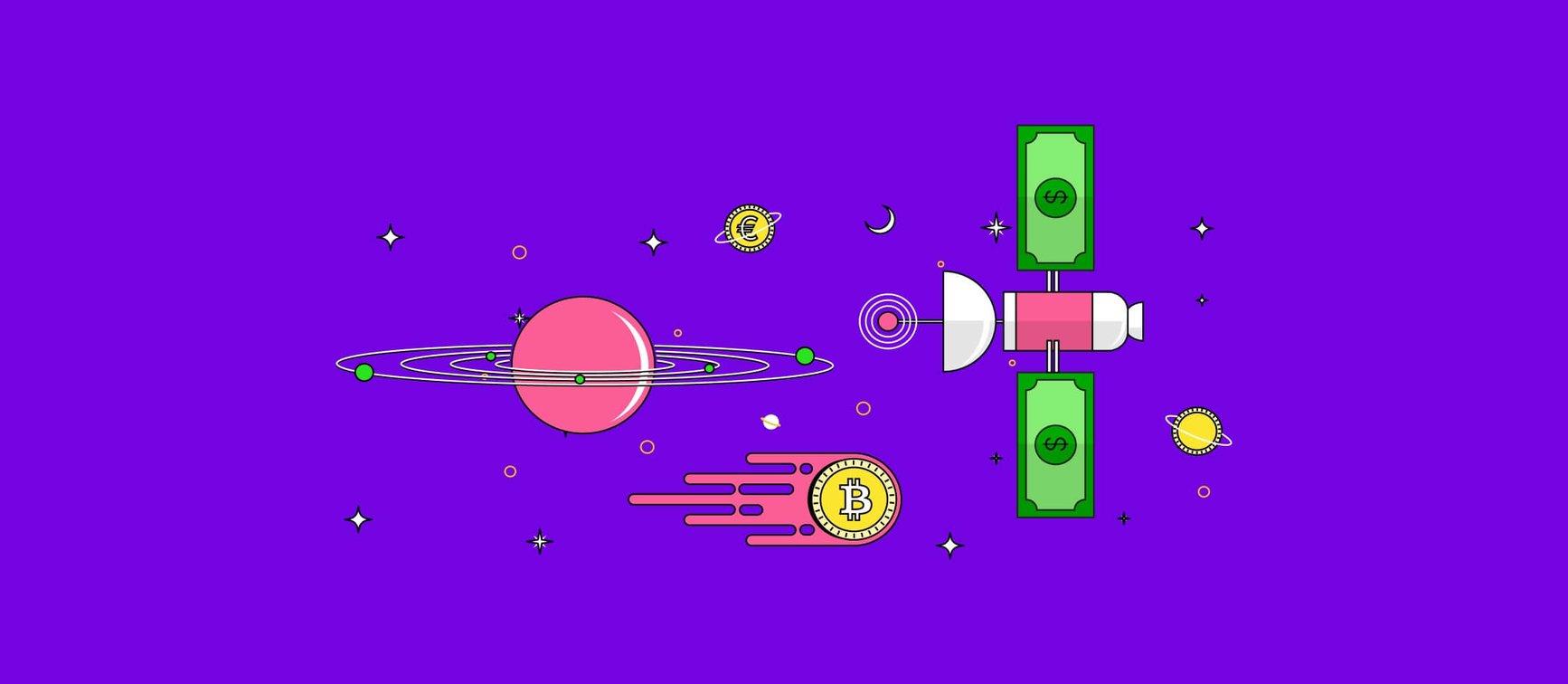 14 Payroll Best Practices to Implement in 2021
Payroll processing in 2021 in a remote and international work environment could be the biggest challenge for your business. Learn all about the payroll best practices and make your payroll process easier!
Written by Anja Simic
September 17, 2021
Contents
Need help onboarding international talent?

Try Deel
Payroll processing can be challenging because it hangs on a delicate balance between HR and finance. And if you're looking to optimize your payroll, best practices can sometimes take a while to implement adequately.
Your payroll department needs to be analytical, detail-oriented, and follow complex procedures while maintaining the personal touch, and top-notch communicational skills. While you struggle and succeed in doing that, the market is evolving, the trends are changing, and keeping up with all of it can be a bit too much.
There are many payroll best practices that companies worldwide are implementing, and there is no reason you shouldn't do the same. Look out for any ideas to process payroll that save your time and money (or energy). Here are the 14 best practices for the payroll service that you can start using right now.
1. Create policies and procedures guide for the entire payroll system
The foundation of any good process, especially the one that is as complex as payroll, are the procedures and policies.
However, knowing all of them, all the time is too big of an expectation. Perhaps the core HR team will know them by heart, but too many employees are involved in payroll processing and the knowledge can get lost in translation. You can't and shouldn't count on people's memory, especially when they are in a hurry and desperately need important info.
This is why investing your time and resources into creating a manual for the payroll process is your best option. Although laborious, it is important work that has to be done. So make it your first step, and go from there.
2. Pencil in important dates and deadlines for payroll processing for the entire year
One of the upsides of managing payroll is that almost all of the necessary deadlines are known beforehand. Since this information is available to you, you should make the best of it and incorporate this strategic planning into your payroll department's schedule.
This way, nothing can surprise you, and you can avoid turning in your work at the last minute, which can cause payroll mistakes and decrease the employee satisfaction and engagement of the HR department. Filing essential tax forms and respecting laws and regulations can be crucial for the success of your payroll processing.
One important thing to mention is that the IRS extended ACA reporting deadlines for this year only. Next year, these deadlines return to their original dates and extensions. Late filing carries significant penalties that can easily be avoided.
3. Set up reminders for deadlines
When it comes to payroll, best practices are always those that don't rely on anyone's memory but make sure to remind you of every important task you need to complete.
Whether you're a small business owner or have a large company with many employees, your plate is usually full and it's easy to let important information slip. Know that it's not enough to write down a deadline if being swamped with work will make you forget about it completely and finally - miss it.
That's why setting up reminders and notifications for these deadlines and important dates is a fantastic idea. You don't have to overwhelm your brain by trying to remember all those tax due dates and paydays for each employee - you can rely on your favorite project management tool or calendar to remind you when the due date comes close.
4. Avoid mistakes with employee classification
Furnishing and filing tax forms and subsequently performing payroll calculations is absolutely impossible to be done the right way if you aren't aware of the dangers of employee misclassification. You need to know the difference between full-time workers and independent contractors, exempt and non-exempt employees, to file them all separately and keep track of all the different payroll taxes you are required to pay (income tax, federal tax…)
Why is employee classification so challenging? One of the reasons is that there are no strict rules, but rather guidelines and changes to someone's task list or method of working can automatically mean a change in their status.
If you don't classify your employees correctly the right way, you can face not only IRS penalties, but you can also, unintentionally, miscalculate state wages and ACA hours reporting. This can turn your payroll management from complicated to excruciating, which is why this is one of the most useful payroll best practices.
5. Revise and automate your payroll system
When was the last time you actually revised your payroll systems?
Since payroll processing needs to be done each month, on time, and with no mistakes, there isn't really time to stop and revise the process.
However, procedures change with time, and one of the biggest advancements in human resources software is precisely the way we process payments. Therefore, if you still haven't implemented payroll automation, it is high time you do so.
Payroll software can introduce incredible improvements in your daily payroll operations. There are many different software solutions and service providers that can automate your payroll management.
Automated and digitalized solutions can help you manage the workload and improve your payroll compliance and payroll tax filing. It will probably take a lot of work to change the way you operate, but it will be very beneficial in the long run.
6. Create a strict payroll approval process
If you want to make your payroll processing less complex, focus on the most time-consuming processes.
The payroll approval process usually takes a lot of time, but it also requires simultaneous and quick participation of several employees of various rankings. So how can you make this process simpler?
First, be aware of your budget, schedules, pay periods, and other limitations. Inform all of your managers about these and let them know that the payroll approval process isn't negotiable. Any staffing strategy, promotions, and personnel changes need to be previously approved so that you won't face any major payroll issues.
If every new position and the new employee go through the same approval system, you will save many resources and decrease the risk of headaches for your staff.
7. Collect time and attendance records in real-time
The end of the month can carry many surprises when it comes to earnings, pay stubs, and overtime pay.
Especially in big companies, it is easy to lose track of everybody's hours, and if you aren't checking the time cards, you might have serious issues at the end of the pay period. Small business payroll can be quite challenging since there aren't enough funds, and exceeding the limit can significantly impact your cash flow.
The best way to avoid that is to do real-time data entry and analysis, so you would know how each of your employees stands and if they are reaching any previously agreed limit. Your timekeeping should take advantage of various templates you can find in payroll software, so you wouldn't spend any more resources on simplifying this process.
8. Keep your payroll process as simple as possible
Payroll can sometimes feel so complex and so important that everyone takes it for granted that it has to be complicated as well.
We aren't trying to undermine its importance or value, but certain tasks can be done in a simpler way that saves resources - money, people, and time. If a payroll solution is simple, implement it.
One of the best examples is the use of a direct deposit. Paper checks really have no use in the digitalized world, and you should definitely decrease their use as much as you can.
Electronic deposits can also help you remove all your end-of-the-year payroll reporting struggles since they reduce the number of physical files you need to go through. Your payroll manager will be thankful for this kind of assistance, and they'll have more time to focus on more contributing tasks.
Small business owners, as well as big international companies, are struggling with this outdated payment processing, and a change is due. In addition to this, look for other smaller tasks that take up more than they should and find ways to make them at least a step shorter. One step at a time, and your payroll processing will be way simpler.
9. Keep your (online) files organized
You may not find this tip when reading about payroll management. Best practices are always focused on discovering some new ideas on how to make it efficient, so we tend to forget the basics: it's all about being organized.
How do you do that?
Whether you're keeping your files in electronic form or have them physically stored in your office, make sure they're in order at all times. Never let paperwork pile up on your desk (or desktop) because it's so easy to lose track of your documentation. Then, you'll have to spend a double amount of time to organize everything again - it'll slow down your payroll process.
As soon as you receive a new invoice, contract, confirmation, or any other type of document, make sure you place it exactly where it's supposed to be. It will help your overall payroll management stay free of errors and enable you to keep track of all the necessary documentation.
10. Make payroll processing an "anywhere task"
When people say that technology has taken over, they mean it in a bad way. Instead of worrying about robots taking your job, let them take it and improve your job description by incorporating more complex, strategic tasks only a human could do.
How can you do that?
Well, let's assume you've listened to our advice and you've decided to implement software that will automate some parts of your payroll process, if not everything. Of course, you would still need someone to oversee that entire endeavor and do regular check-ins.
But there is no reason why that someone has to sit in an office for eight hours a day.
If you choose an online payroll system, your designated employee can reach it from their remote work location, a mobile device, anytime and anywhere. This will allow them to react in real-time and avoid any possible mistakes.
11. Create a strong data protection policy
Whether you're storing your data online, using payroll software, or outsourcing payroll services, you need to think about your data security before it's too late. In this case, it's incomparably better to be safe than sorry. You work with sensitive data and therefore, you need to take precautionary measures to keep it secured.
If you opt for a smart cloud-based data storage solution, your manual work will be reduced to little or nothing. All updates and maintenance are done automatically and you don't have to worry about the safety of sensitive information, like your employee's personal information, data from tax forms, and more. Cloud-based solutions are typically the safest option for many businesses, but it's up to you to determine what works for your company and data.
Don't forget that you also need to have a proper DPA in place if you choose to work with an outsourced payroll service provider and decide to trust them with your payroll process.
12. Consider outsourcing payroll
Even if you have an incredible payroll manager, you still might face some struggles here and there.
Instead of overwhelming your dedicated employee, perhaps it's time to bring in some payroll professionals. Outsourcing certain payroll tasks to, for example, CPP, can be very beneficial to your team and the end results. Don't shy away from working with external parties - payroll laws are always changing, and they were complex to begin with.
To be certain that you are doing everything by the book, it won't hurt to include someone else's perspective and expertise.
13. Ask your employees for honest and constructive feedback
Although most payroll best practices are closer to the finance aspect of the role, there is an HR aspect to it as well. When you work in human resources, employees are your clients. It doesn't matter if you are creating a training manual, updating the code of conduct, or distributing payslips. They are on the receiving end of it, and very often, they have no say in the way things are done. So if you really want to improve your process, a necessary step is to ask them for input.
If you are inside a system for too long, it might be challenging to see how to improve it. Your employees, however, certainly have a suggestion or two. Listen to them and see if there are solutions that you can implement to both help them and improve the process itself.
14. Don't wait for the last moment
Remember that we mentioned setting notifications for important payroll deadlines? Well, don't set them for the day before your tax filing or an employee's paycheck is due. You'll end up filling in the paperwork in a hurry, which will likely result in you making errors you could've easily avoided.
Set aside enough time to fill in all the documentation carefully and without pressure.
That way, you'll be able to contact your employees on time and gather any additional information that may be missing from your paperwork, and you'll fix any potential mistakes without worrying that you may not meet the deadline.
Implement payroll best practices without hassle
From technological advancements to the human touch, there are many new ideas and improvements to implement in your payroll processing in 2021. Payroll best practices usually include automating your payroll system - it saves you precious time that you can later redirect to the core tasks you need to focus on as a business owner.
While it can be overwhelming figuring out the best payment method or how to handle different currencies and bank charges, there's a solution for you. Deel.
Deel makes paying your team simple. With one mass payment and a click, you can fund and pay your entire global team on time and in minutes.
To learn more about payment options on Deel, book a demo today.