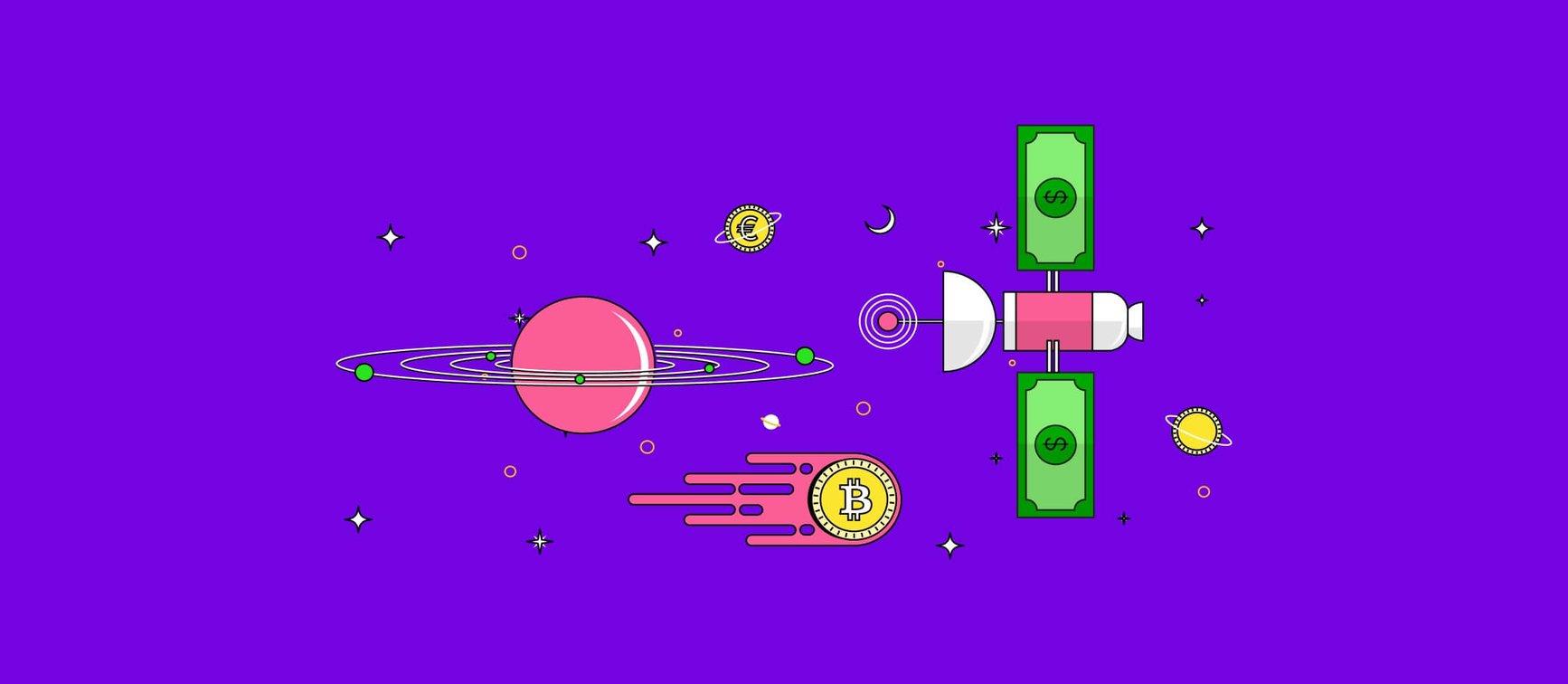 How to Pay International Employees: Payroll in Foreign Countries
When it comes to hiring overseas employees, benefits are huge, but so can be the complications. Take a look at our guide for paying international employees so you can be prepared for everything, from local laws to payroll taxes.
Written by Anja Simic
August 4, 2021
Contents
Need help onboarding international talent?

Try Deel
If you made a decision to hire international remote workers, the first thing we want to do is congratulate you! Working with talent across different countries has many benefits, and your business will surely grow because of it.
However, launching your first remote team might not be the only reason you need to be informed about international payment methods. Perhaps your US-based employee is on a temporary assignment, or you are interested in a one-time project-based international cooperation.
Regardless of the reason, you will still have to deal with similar obstacles: tax compliance, international payroll payments, and all the local laws that affect you. It can definitely be a lot to handle. This is precisely why we've created this guide to paying international employees that can help you answer every question and resolve any doubt you might have.
First, let's see what the most important aspects of paying overseas employees are.
Everything you need to consider when paying international employees
When it comes to paying remote employees, there are various scenarios. Perhaps you are a US company, and you want to hire a marketing expert from Spain on a temporary basis. Another situation is that you are sending your own employee to France to work on a project. Maybe you are interested in building a remote team scattered around the globe, or you are interested in penetrating foreign markets, so you are in dire need of some foreign employees that can help you with this expansion.
In any of these situations, the local payroll system that you are using for your other employees won't be enough since there are many other factors that you need to consider. Therefore, we've created a guide you can go through when considering international payments to your employees.
Defining the nature of the working relationship
When you decide to recruit overseas talent, there are two common ways to do it: hiring independent contractors or regular full-time employees.
Hiring independent contractors
Hiring independent contractors offers more flexibility to the relationship, and the company that hires them usually pays less. If you hire a foreign worker that will remotely work for your company from their own home country, you are responsible for their fee, but not for the accompanying benefits and local taxes. They are their responsibility, which makes this a very cost-effective option. However, if their home country views your partnership as regular employment, their working status can be questioned under the local employment laws. Based on the degree of control, working methodology, the longevity of the partnership, and agreed fee, the host country's government can make a decision that won't be in your favor.
Looking to hire independent contractors in Ghana, Italy, or Seychelles? Learn more about how to do it compliantly.
Hiring full-time employees
To make sure you have minimized potential business risks when hiring international workers, your safest bet is to hire full-time employees. However, they are entitled to all the privileges and benefits their local laws grant them, and the employer is obligated to pay taxes according to the home-country payroll and tax laws. They are usually granted typical employee benefits, such as health insurance and social security. Also, the employer is responsible for income tax, and there are, almost always, tax withholdings for unemployment insurance. It all depends on the country and its labor laws.
International payment considerations
Currency and exchange rates
Having employees in a foreign country means that they are used to another currency, other than the US dollar, and the foreign exchange fee can be reflected in the final amount they receive. Depending on the region and economic tendencies, the fees for money transfer and currency exchange can be pretty steep. This is one of the biggest challenges of international employment, and it is definitely something you should seriously consider when hiring from a new country.
Compliance with tax laws and employee statutory requirements
One of the issues with international workers is double taxation. Since your employee will have to pay local taxes, and you are also required to file taxes according to IRS in the states, the cost of an international employee can be unnecessarily high. To avoid this, you should seek workers from countries that have signed tax treaties with the US. That way, you can also avoid double payments for benefits, social security, and health insurance.
Choosing the right payment method
Although it didn't use to be like this, these days there are several dozen payment methods when it comes to paying international remote employees. In some cases, you might have to rely on traditional international wire transfers; though they are not very cost-effective since fees and exchange rates can be steep. In addition to that, there are various digital wallets used by international contractors, such as PayPal, Payoneer, Wise, etc., that allow for more flexibility, though they aren't available in every country.
Do you want to calculate how much hiring an employee abroad will actually cost you? Use our employment calculator to get an estimate about your overall costs for employees in different countries.
Choosing the best model for hiring international employees
Having all of this in mind, we've compiled a list of various payment options for your overseas employees. There is no preferable option as it all depends on your specific situation, needs, and the goal you want to achieve. It is important to choose an option that poses no risk to your business and that your human resources department breaks no foreign or domestic laws in the process.
Keep the employee on your home country payroll
It requires less administrative work than any other, but this is only an option if your employee is briefly relocated on a short project or assignment. Some countries will allow this, and the process is fairly simple, but it isn't a valid choice if you are hiring local workers.
Local employees have obligations towards their own state, and they don't have tax ID or US-based bank accounts to receive payments legally. We don't recommend this option unless in very specific cases.
Partner up with a local company
If you are solely focused on one country or region, you could partner up with a company that can be the official employer - taking care of payroll, benefits, and taxation. They will create and sign employment contracts, and you can form a partnership outlined in a written contract. You can remit the cost of salaries to them, and they can distribute them to all of your employees.
Although it seems like a risk-free solution, partnering up with a foreign company that you can trust and create a solid working relationship isn't so easy and won't happen overnight. Also, this isn't something you can do in every country you find workers in since it will take up way too much time and resources.
Outsource payroll to external providers
This is a fairly common way to handle international employees. You can partner up with a payroll provider or an EOR (employer of record), and let them take care of the entire administrative workload. Compliance, taxation, employee benefits, all of that is their responsibility. This enables you to comply with the local and international laws without the need to establish a legal entity (foreign subsidiary) in any of the countries you seek workers from. Handling global payroll has become way less complicated since the introduction of organizations that employ on your behalf (sometimes referred to as "international PEO" (professional employee organization).
Stay compliant with localized contracts
Create localized contracts in seconds. Deel makes sure they comply with local labor laws, no matter where your team lives.
Hiring workers as international contractors
If you want to work with international workers directly without partnering up with any entity, your best option is to hire independent contractors. That way, you are only responsible for their fee, and you need to file one tax form in the US, and the rest is up to them.
According to their own labor and payroll laws, tax rates, and limitations, they file forms and pay what they are due in their own country. You are also free to communicate directly with them, organize your way of working and payment methods.
Learn more about the benefits of working with independent contractors.
You should have in mind that you aren't allowed to establish a working relationship with them as if they are your employees because you can face misclassification risks.
Read more about the misclassification risks and how to avoid them.
Working with remote workers, through EOR or as independent contractors can be very beneficial for your business. However, you need to make sure that you aren't open to compliance-related risks by choosing the option that suits your business needs and plans for the future. Take advantage of the various international payment options, enjoy the possibility of world-class talents and the flexibility that remote business offers.
Deel makes international payroll easy
Paying your international workforce shouldn't be an obstacle. While it can be overwhelming figuring out the best payment method or how to handle different currencies and bank charges, there's a solution for you. Deel.
Deel makes paying your team simple. With one mass payment and a click, you can fund and pay your entire global team on time and in minutes.
To learn more about payment options on Deel, book a demo today.