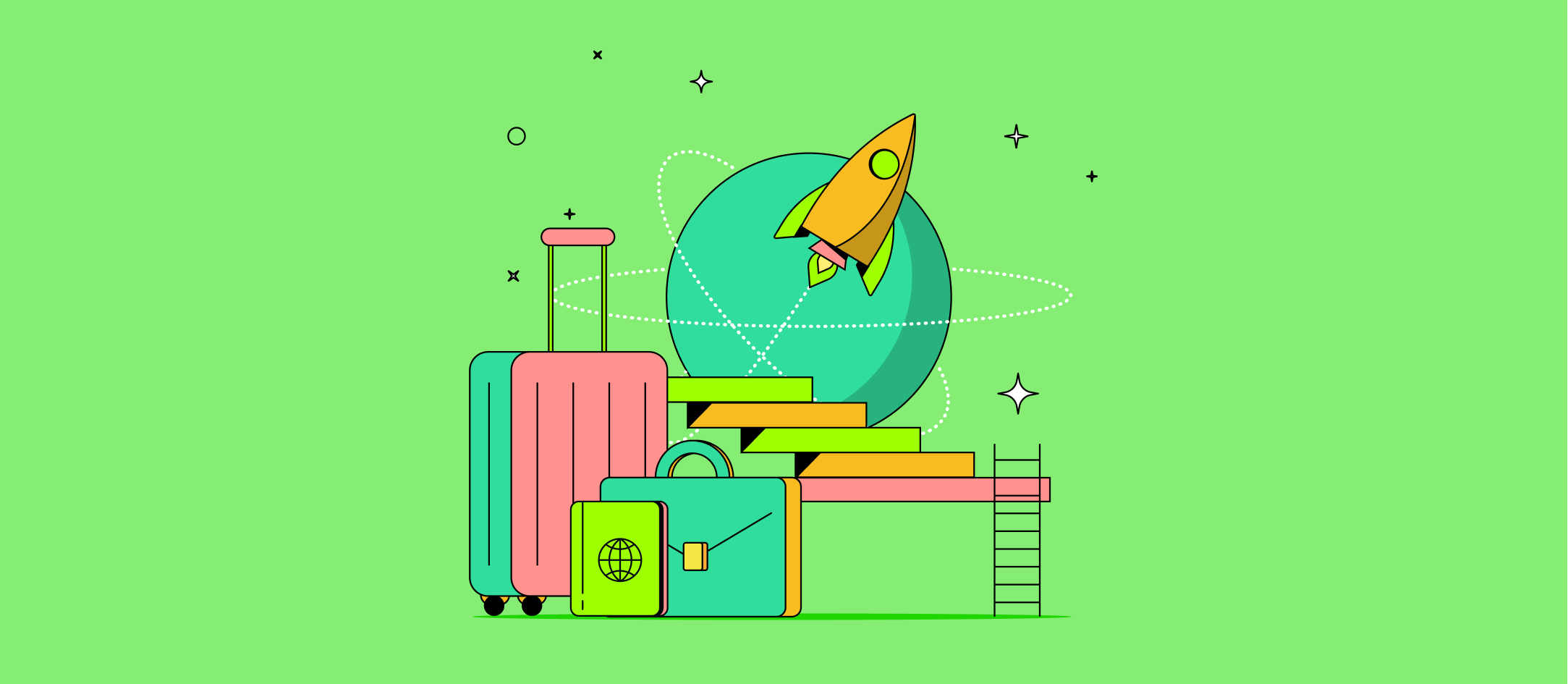 How Global Mobility Is Enhancing the Expat Experience
Interested in being an expat? Thanks to global mobility and the rise of remote work, working abroad is easier than ever. Here's what you need to know.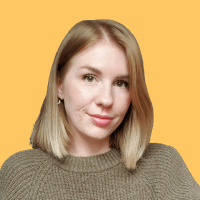 Written by Shannon Hodgen
October 11, 2022
Contents
Need help onboarding international talent?

Try Deel
Key Takeaways
Rapid cultural and technological developments have made working abroad easier than ever before.
New and emerging visa types are available to support the unique needs of digital nomads.
Companies that embrace global mobility can provide seamless relocation experiences for their team members.
Working abroad was once reserved for freelancers and high-earners who could easily pick up and move to a new country. But today, that's no longer the case.
Working in a foreign country has become much more accessible for full-time employees as companies have embraced global mobility. Now, becoming an expat and working abroad is the norm, with nearly three in five employees planning to work abroad in the next year.
Keep reading to discover what it's like to work abroad in 2022 (and beyond), and learn how to prepare for your next international journey.
Global mobility and the new expat experience
Opportunities for expats grow tenfold when their employer embraces the future of work. By working with a globally mobile company, you can travel to countries around the world without sacrificing your career growth.
And your employer benefits, too. By empowering their teams to work abroad, companies increase their workforce agility, keep employees invested and engaged for longer, develop a more diverse talent pool, and expand into new markets more easily.
Here's what to expect as an expat working abroad:
Fewer travel restrictions
Thanks to new and emerging visas for remote workers, expats can experience personal and professional growth by traveling to different countries and experiencing new cultures while they work.
At Deel, we strive to make immigration less complex for remote workers and global teams. We offer visa mobility support and have partnered with the UAE government to grant employers fast access to Golden and Green visas for their freelancers and employees. An additional benefit is the program gives eligible expats access to a network of partners who can help them facilitate flights, accommodations, and health insurance.
More career opportunities
Before the rise of remote work and global mobility, living abroad excluded expats from certain career opportunities. Many companies didn't want to go through the complex process of hiring someone living in a foreign country—or they didn't know how.
Nowadays, you don't have to put your career on hold to travel the world. You can find a multinational company that supports international relocation to different markets, or you can work for a fully-remote company that has a global mobility program.
Experts predict that 25% of all professional jobs in North America will be remote by the end of 2022. This ever-increasing pool of remote job opportunities gives digital nomads and those living abroad more career opportunities than previously available.
Insurance coverage for remote workers living abroad
There are several options for expats and remote workers to receive health insurance. Your employer may provide you with an international health insurance plan or work with a partner to administer benefits to remote employees. Let's take a closer look at the most common options:
International health insurance

Most big insurance providers offer international health insurance as an add-on to their packages. However, the level of coverage may not be sufficient for the country you're relocating to, as it's not customized to reflect the country's standards.



Health insurance for remote workers

There are several health insurance options for fully-remote teams that cover full-time employees, part-time employees, and independent contractors. There's also specific coverage available for digital nomads and those who frequently travel for work.



A local insurance partner

Your employer may already work with a local partner to manage payroll and legal compliance in the country you're moving to. In that case, the partner may also offer insurance plans. The partner should be able to advise you on the quality of public healthcare available in the country and whether you'll need private insurance.



Medical insurance stipend

Your employer may provide you with a monthly medical insurance stipend in lieu of health insurance. This flexible option helps cover health insurance expenses without the complex administrative process of traditional health insurance. Or, they may offer you a reimbursement plan, where you submit your healthcare expense receipts to your employer or HR team via a secure system, and they reimburse you for the cost.



Employer of record (EOR)

If your company uses an

employer of record (EOR)

to hire you on their behalf, they may also provide healthcare insurance. Using Deel's EOR services, companies can provide their remote workers with benefits and perks, such as health insurance, based on location.
Learn more about these five ways companies can offer remote workers health insurance.
Paid time off (PTO) and flexible hours
Your employer can use an EOR to provide their fully-remote employees with paid time off (PTO) and other great perks. It's also common for remote employees to have flexible work hours, since they work with colleagues in various time zones.
Instead of working a job that doesn't offer paid time off, or working a part-time job outside of your chosen career, you can work towards your professional goals and explore new countries without sacrificing income.
Hassle-free legal and tax compliance
Navigating taxes and legal compliance as an expat can get complex quickly. Your company can use Deel to ensure you're working compliantly in any country, even as an independent contractor. We collect all the tax, permit, and compliance documents for them and provide you both with an air-tight contract.
How to start working abroad
An international relocation involves many moving parts, especially if you bring a partner, children, or pets along with you. For advice on the logistics of an international move (packing, bank accounts, housing) read these guides created by Expatica and International Citizens.
Below, we explore the professional, legal, and tax side of things:
Choose your new home base
When choosing a country to live in, consider the lifestyle, culture, new language, cost of living, and quality of life there. InterNations, a worldwide expat community, surveyed its community to build an expat quality of life index for countries across the globe. Spain was ranked number one for quality of life, followed by Taiwan and Austria. In terms of income opportunities, our State of Global Hiring Report shows that workers in Italy, Brazil, and India are experiencing the fastest salary growth.
Find a new job as a digital nomad
If you're looking for a remote job, you'll likely go through a virtual recruitment process that involves online skill assessments, video interviews, and digital documentation. If you're unfamiliar with working a remote job, read our guide to learn more about the jobs you can do remotely and what it's like working on a remote team.
Some of the most common remote jobs you can get while living abroad are:
Social media manager
Web developer
Graphic designer
Virtual assistant
Content writer
Customer support specialist
Accountant
Project manager


Acquire the proper visa or work permit
Working for a company that supports visa mobility will help alleviate the stress of finding and applying for the proper visa. You may need to complete a medical exam, obtain health insurance, or provide proof of funds/income during the visa application process, depending on the visa type and country.
There are three common types of visas that can enable you to work abroad compliantly:
Remote work/digital nomad visas

Many countries have created visas specifically for remote workers and digital nomads. These visas are ideal for those looking to work in a foreign country for six, 12, or 24 months consecutively. The conditions, application processes, and costs vary for

countries that offer remote work visas.



Tourist visa

A tourist visa is designed for short-term stays in foreign countries. Many countries allow non-residents to work remotely for up to 90 or 180 days without obtaining a work visa or sponsorship. If you want to move to a new country every few weeks or months, this arrangement may work well for you.



Work permit or residency permit

If you plan on staying in a country for longer than a remote work visa allows, or you wish to relocate permanently, look into applying for a work permit or residency permit. Countries will likely require you to apply for the proper visa and then obtain a work permit or residency permit upon arrival, depending on your country of origin.
These visas may require sponsorship from your employer. Some countries will allow you to apply for permanent resident status after living there for a certain amount of time.
Navigating taxes as an expat
How you file your taxes depends on where you're working, where your employer is based, your citizenship, and your tax residency status. For example, American citizens living abroad can reduce their taxes on foreign income through several programs. Our guide for international taxes for remote workers explains who you'll pay taxes to in each scenario and details the ins and outs of the process.
Are you a non-US resident working abroad for a US company? If so, there are a few things you need to know about filing your taxes, visa permit requirements, and interacting with the local workforce. Read this article to learn more.
Overcoming homesickness and culture shock
Homesickness is often brought on by culture shock. When you're in an unfamiliar country with a foreign language, culture, and landscape, it's easy to get overwhelmed and seek the familiarity of your home country. Here's how you can minimize culture shock and homesickness:
Research the country's local culture
Learn common phrases in the local language
Explore the area on Google Maps
Watch geo-tagged Instagram reels and TikToks to familiarize yourself with specific cities and cultures
Follow content creators from the area on social media
Join local expat forums online, like

InterNations

or the

Expats Reddit, to meet fellow expats and make new friends
Move to a country that offers direct flights to your home country (and set aside emergency flight funds)
If you work on a globally-dispersed team that uses Slack, see if there's a channel dedicated to your new country and join the conversation to meet people who live there


Do you dream of working
from anywhere?

Expat life 101: Qualifications, costs, and recommended cities
Below, you'll find the answers to some of the most frequently asked questions about becoming an expatriate and working abroad.
What qualifies you as an expat?
An expat is someone who moves out of their country of origin to live in another country. The difference between a tourist and an expat is that a tourist stays in the country they're visiting for a limited time. They consider the visit a vacation and typically do not complete any work while they're there. An expat stays in a foreign country for an extended period, often permanently relocating.
How much does it cost to become an expat?
The cost of becoming an expat depends on your country of origin, the country you're relocating to, and factors like cost of living, income, and lifestyle.
It may cost you an additional fee if you want to renounce your citizenship to your country of residence. Some countries charge a fee to renounce citizenship, while others don't. In the United States, it costs $2,350 for an American to renounce citizenship, which is twenty times the average cost.
How long can you work abroad?
The amount of time you can spend working in a country is subject to the country's laws and visa conditions. Most countries will require you to obtain a valid visa if you want to stay there for longer than three months.
What's the best country to live in as an expat?
In our latest State of Global Hiring Report, we found that the most popular cities for remote workers were:
Toronto, Canada
London, England
Buenos Aires, Argentina
For more inspiration on where to live abroad, read our article on the best places to work remotely. The article includes recommendations for cities in the US, Thailand, Serbia, and Colombia as well as other countries across Europe, North America, and Asia.
Get visa application support and launch your global career with Deel
Working abroad is an opportunity for personal and professional growth—but it's a complex process to navigate alone. Through Deel, employers can make it easy for workers to get a work visa in a foreign country.
Our in-house experts handle everything, from selecting the proper visa and forms to working with local governments. We can hire employees through our EOR solution, manage global payroll, and handle visa applications while working directly with lawyers to streamline the process for everyone involved.
Learn more about how Deel makes immigration less complex by taking on visa mobility support for global team members.