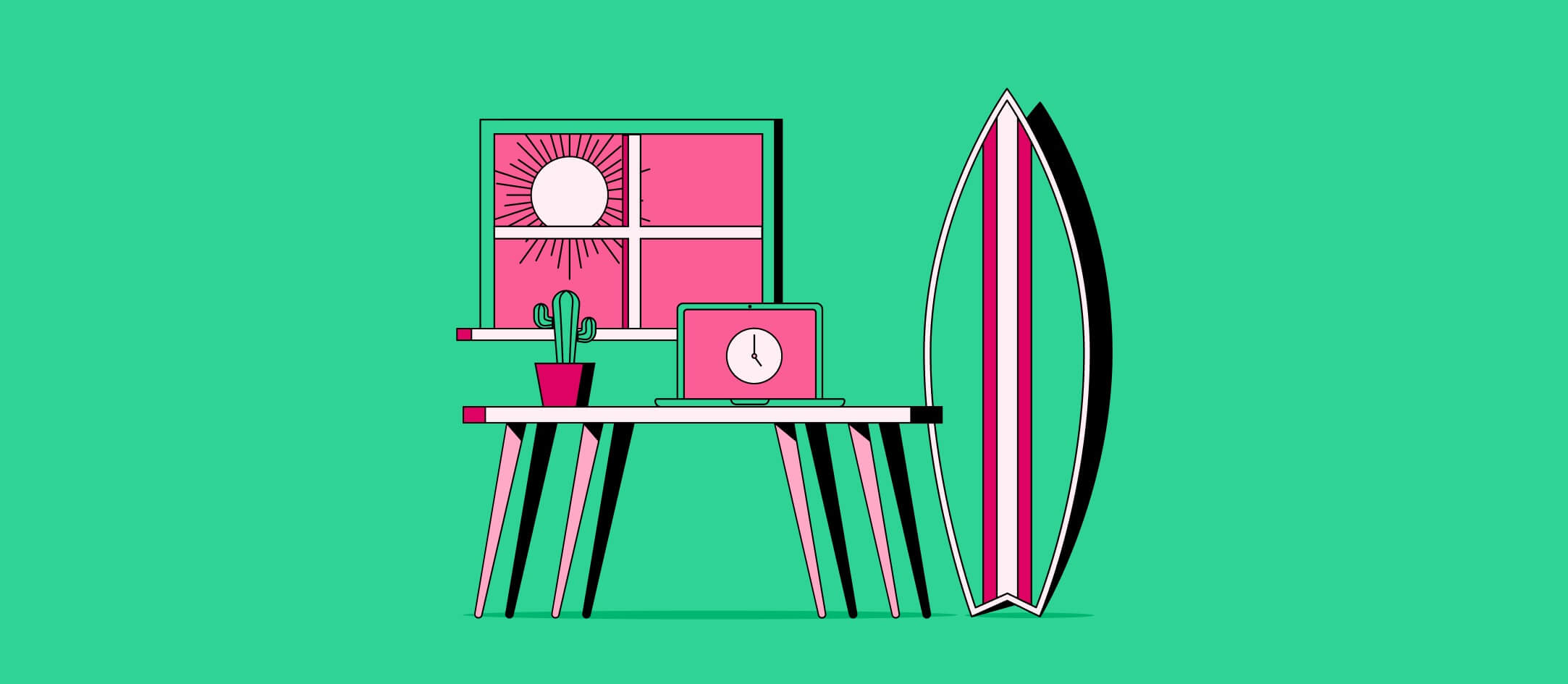 17 Top Remote Work Tools & Software for a Productive Team
Are you looking for ways to streamline your remote team? Discover the top remote work tools and exclusive Deel discounts.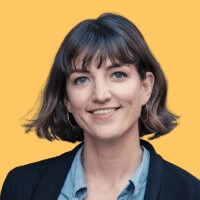 Written by Jemima Owen-Jones
September 27, 2021
Contents
Need help onboarding international talent?

Try Deel
Key takeaways
Remote work tools and software help to streamline work processes, ensure employee satisfaction, improve team work, and boost productivity.
We've compiled some of the best remote work tools to connect team members across different time zones.
We've also included unbeatable discounts for various tools and software for Deel clients to sweeten the deal.
This article shares the best remote work tools and software for communication, productivity, finance, security, and health and wellness. Make sure to take advantage of the Deel discounts!
Note that some of these deals may have terms and conditions applied.
Best productivity tools for remote teams
Software and tools help remote workers manage their time and space effectively, regardless of where they are in the world.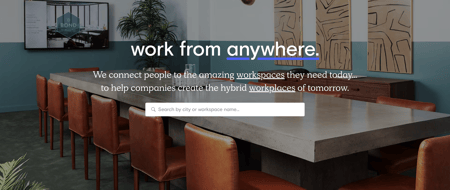 Coworking can boost productivity for remote teams by providing a collaborative and professional environment, access to amenities, and opportunities for networking and skill-sharing. Since the pandemic, coworking has become increasingly popular, and Deskpass offers a range of on-demand desks, conference rooms, and private offices.
Pricing: Deskpass offers a range of options based on workspace needs. To help you get started, Deskpass offers Deel clients $400 in free credit!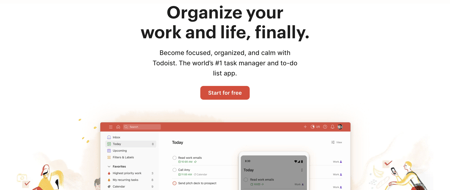 Need to streamline workflow? Todoist is a popular task management application that allows users to create to-do lists, set reminders, organize tasks into projects, and track progress toward completing their goals.
The app is available on multiple platforms, including web, mobile, and desktop, and offers various time-management features such as priority levels, labels, comments, and integrations with other productivity tools.
Pricing: Not only is Todoist a powerful tool, but it is also affordable, with a Free plan available for starters. Pro users pay as little as $4/month, or Business teams can access the software for $6 per user per month. Deel clients can test the waters with two months free for the Pro plan.
You go big. We go with you.
Best project management tools for remote teams
Leveraging technology and tools plays a significant role in project management for remote teams, helping to meet project due dates.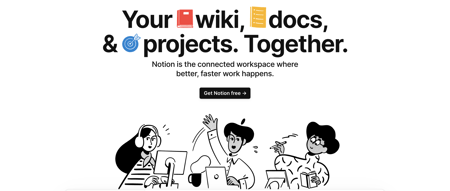 Notion is a versatile and intuitive project management tool that enables teams to organize their work, share information, and collaborate effectively.
With features such as customizable templates, task boards, databases, calendars, and integrations with other productivity tools, Notion allows teams to streamline their workflows and stay on top of their projects.


Pricing: Plus is Notion's most popular plan, serving as a secret weapon for small groups of teams. It costs as little as $8 per user per month. Need a solution for a bigger team? Deel clients get $1,000 credit for Team or Enterprise plan, ensuring you keep your projects on schedule.

BigTime project management software is a robust and customizable collaboration tool that helps professional service firms to streamline their operations, manage their projects, and optimize their resources.
With features such as time and expense tracking, project budgeting, billing and invoicing, and team collaboration, BigTime allows teams to increase their efficiency, accuracy, and profitability.
Pricing: BigTime's project management tool is available in a Pro and Premier plan at $30 per month per user and $40 per month per user, respectively. Deel clients can shave off 10% of their subscription cost.
Best automation tool for optimizing remote teams
Automation helps to streamline repetitive and time-consuming tasks, improve efficiency, and free up team members' time to focus on higher-level tasks and creative work.

Streamline email marketing, social media management, website analytics, and CRM with HubSpot, a powerful automation tool that helps businesses to grow, manage, and nurture their leads and customers.
By automating these processes, you can monitor your marketing and sales processes, track performance, and optimize strategies for success. Its intuitive interface, robust integrations, and extensive knowledge base make it easy to use and learn, even for non-technical users.
Pricing: The Starter plan with essential marketing tools costs $18 per month, while the powerful Enterprise plan costs $3,600 per month. Deel clients have an unbeatable deal of 30% off the HubSpot Entrepreneurs program.

Mergify is a game-changing automation tool that empowers software development teams to streamline workflows and improve productivity. It offers automated branch merging, pull request reviews, and conflict resolution features, enabling teams to automate their code review and merge processes, reduce errors and delays, and ensure code quality and consistency.
Even better, Mergify integrates with popular tools, such as GitHub and GitLab, making it easy to customize and automate your workflow, no matter the complexity.
Pricing: Teams can save hours of engineering price for as little as $9 per month per user with the Essential plan or pay $16 per month per user for the Premium or $30 per month per user for the Enterprise. Deel clients get four months of subscription free to try the automation tool!
Best HR tool for remote teams
A business is only as strong as its employees, and HR plays a critical role in talent management. HR tools make the job a lot easier!

When it comes to human resources and all that it entails — including finance, payroll, and legal – there is no better solution for remote teams than Deel. Deel HR is a global-first HRIS that enables you to manage your entire global workforce—EOR employees, direct employees, and independent contractors—in one powerful platform. Instead of using multiple platforms to manage your global workforce, Deel HR covers everything for everyone:
Easy onboarding that covers equipment, workspaces, background checks, localized contracts, and app provisioning
Consolidated people management that keeps expenses, time off, documents, and your entire people directory in one place
Visual reporting for headcount planning, retention, global costs, and payroll to clearly understand the health of your entire organization
Deel Engage plugins for PTO, Pulse Surveys, Onboarding, Org Charts (feature coming soon), Referrals, One-on-Ones, and more to help you track and increase engagement


Pricing: To empower scaling teams, we're offering Deel HR free to companies with up to 200 workers, with no setup fees or monthly costs.
Best communication tools for remote teams
Communication is crucial for distributed teams because it helps to build trust, foster collaboration, clarify expectations, resolve conflicts, and maintain a sense of community and belonging — and that's where these tools come in.

Slack is a great communication tool that enables remote teams to collaborate, share information, and stay connected in real time. It offers channels, direct messaging, video calls, and screen sharing, allowing teams to streamline communication and reduce their reliance on email while maintaining a record of all conversations and documents. Its integrations with other popular tools, such as Google Drive, Trello, Dropbox, Asana, and Zoom, make managing all aspects of your work in one place easy.

It even has a mobile app for IOS and Android, with notifications for improved remote collaboration and the chance to share files on the go. As Slack integrates with Google Calendar, it can also set your status as In a Meeting or Offline.
Pricing: There is a free version of Slack to test the waters, as well as a Pro plan for $7.25 per month, a Business+ plan for scaling businesses at $12.50 per month, and the Enterprise Grid for serious business. At Deel, we've partnered with Slack to offer 25% off eligible plan upgrades for 12 months (terms apply).

Dialpad offers all the features remote teams need to work smarter and more efficiently, such as voice, video conferencing, and messaging. Dialpad allows teams to communicate and collaborate seamlessly, no matter where they are in the world (or what device they use). Dialpad can also transcribe calls and analyze sentiment as an AI-powered communication tool, providing real-time insights and recommendations for improving productivity and customer satisfaction.

As a remote work software and video conferencing tool with video chat and screen recording features, communication is streamlined with the help of Dialpad. Virtual meetings and brainstorming sessions have never been easier.
Pricing: Dialpad offers a range of pricing options, starting at $15 per month for the Standard plan and a customized Enterprise plan. The recommended Pro plan, billed annually for $25 per month, allows for international calls, departmental ring groups, and CRM integrations. With Deel, clients receive 10 free lines and unlimited videos for qualified startups.
Best security tools for remote teams
Security is essential for remote teams because it helps to protect sensitive data, prevent cyber attacks, ensure compliance with regulations, and maintain the trust and confidence of clients and stakeholders. These tools help get the job done.

Cyvatar is an outsourced, cloud-based cybersecurity solution for SMBS, startups, and supply chains, offering an easy and cost-effective way to fortify your business.
As a cutting-edge security tool that provides end-to-end protection for remote teams, Cyvatar offers threat detection and response to compliance and risk management. With 24/7 monitoring, incident response, vulnerability assessment, and training and awareness, Cyvatar enables teams to stay ahead of cyber threats and mitigate risks.
Pricing: Cyvatar offers four packages, including the Freemium plan that offers the basics without cost. Yet the most popular plan is the Cyber Prevent & Cloud, a fully managed cybersecurity system for $80 per month per employee. Want to test the waters first? Deel clients get two months of Cyvatar for free.

Virtual teams use a VPN (Virtual Private Network) to encrypt their internet connection and ensure secure and private communication between team members, especially when working with sensitive data or accessing company resources outside the office.
A VPN can also help remote teams bypass geo-restrictions and access online services and content that might be restricted in their location, improving their productivity and collaboration. PIA VPN is an ideal solution for remote teams, with unrestricted access to worldwide servers and lightning-fast speeds for streaming and file-sharing.
Pricing: One month of PIA VPN costs €11.69, or you can save 85% and pay €1.79 for three years and three months. With Deel, clients receive up to 25% off for the first year on bulk purchases for your business, keeping your entire operation protected online.
Best performance management tools
Performance management tools enable managers to set clear goals, track progress, and provide constructive feedback. Consider these two popular tools.

15Five empowers remote teams to stay aligned, engaged, and productive (even when working from home), offering features such as OKR tracking, pulse surveys, weekly check-ins, and performance reviews.
15Five enables managers to set clear expectations, provide feedback, and recognize achievements while enabling team members to share their insights and feedback openly and constructively.
Pricing: Boost performance and employee engagement with 15Five for as little as $4 per user per month (billed annually) with their Engage plan or up to $14 per user per month for the Total Platform plan. Whichever plan is best for your business, Deel clients receive a 20% discount.

Hubstaff is a powerful team management tool that helps remote teams to streamline their time tracking, task management, and productivity monitoring with features such as automatic time tracking, GPS tracking, and productivity reports.
Hubstaff enables managers to monitor team performance, identify bottlenecks, and optimize workflows while enabling team members to track their progress, collaborate effectively, and stay motivated. As a bonus, it integrates with popular project management tools like Trello, Asana, and Jira.
Pricing: While Hubstaff offers a range of plans, including a free plan for a single user, the most popular is Desk Pro, for $8,33 per user per month. Deel has partnered with Hubstaff to offer clients two months free!
Best financial tools for remote teams
Financial tools help teams manage their finances, including budgeting, invoicing, payments, and expense tracking, ensuring accuracy, compliance, and transparency in a remote work environment.

If you're looking for the ideal funding tool for startups, consider Carta, a powerful financial tool that helps remote teams to manage their equity, cap table, and fundraising needs.
With features such as equity management, investor relations, and compliance, Carta enables teams to streamline their financial operations, track their performance, and optimize their strategies for success. It also integrates with other financial tools such as Gusto and Quickbooks, making it easy to use and learn.
Pricing: Carta offers different plans with varying focuses, from end-to-end fundraising to compliance and expense management. Contact their team to learn more about pricing, and mention you're a Deel client to get 20% off your first year on a paid plan.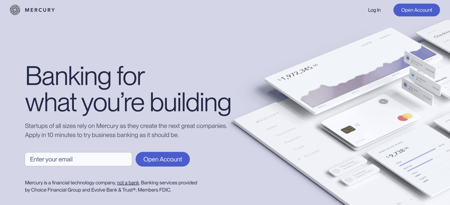 Mercury provides business banking for startups of all sizes, offering features such as online checking accounts, debit cards, ACH transfers, and wire transfers. With Mercury, remote startups can streamline their financial operations, automate payments and access their funds instantly. As a banking tool, Mercury empowers startups to scale to new heights.
Pricing: Mercury offers a free checking and savings account with no minimum balances. They offer free domestic wires and USD international wire, with a 1% fee on currency exchange. Deel clients also receive $250 when you spend $10K!
Best health and wellness tools for remote teams
Health and wellness tools help remote employees maintain physical and mental well-being, reduce stress and burnout, and improve productivity and engagement.

Headspace is a life-changing health and wellness tool that empowers remote teams to prioritize their mental well-being and resilience. It offers meditation courses, sleep sounds, and mindful exercises, enabling team members to reduce stress, improve focus, and cultivate a sense of calm and balance.
Headspace's commitment to accessibility and inclusivity and its partnerships with leading companies and institutions ensures that your team has the resources and support to build a healthy, resilient workplace culture.
Pricing: Headspace offers two main plans — monthly or annual. The Annual plan costs €57.99, while the Monthly plan costs €12.99. Deel clients get 30 days of free access to the Headspace app.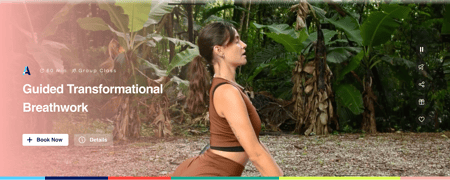 Want to improve work-life balance in the lives of your employees? Amphy is a revolutionary and interactive health and wellness tool that empowers remote teams to stay active and engaged through live online fitness and wellness classes.
With features such as yoga, meditation, pilates, and nutrition coaching, Amphy enables team members to prioritize their physical and mental health through its user-friendly platform, customizable scheduling, and expert instructors. With over 900 online classes, your team has fantastic accessibility.
Pricing: The price for Amphy classes depends on the specific skill or activity, but Deel lessens the financial cost with a $5,000 gift card for your team.
Boost remote work productivity with Deel
We've partnered with companies across the globe to offer the best perks and rewards to anyone using Deel. Sign up for free and get access to perks worth over $150,000. With Deel, you can also:
Hire employees in 100+ countries without the cost and extra admin of setting up a foreign entity
Leave staying on top of local laws and compliance to us
Go from offer letter to onboarded in minutes
Streamline your entire payment process with a click
Give your team total flexibility to work anywhere, compliantly with visa and immigration support
Provide inclusive benefits for everyone, anywhere


Sound like the ideal solution?
Request a demo
to learn more.