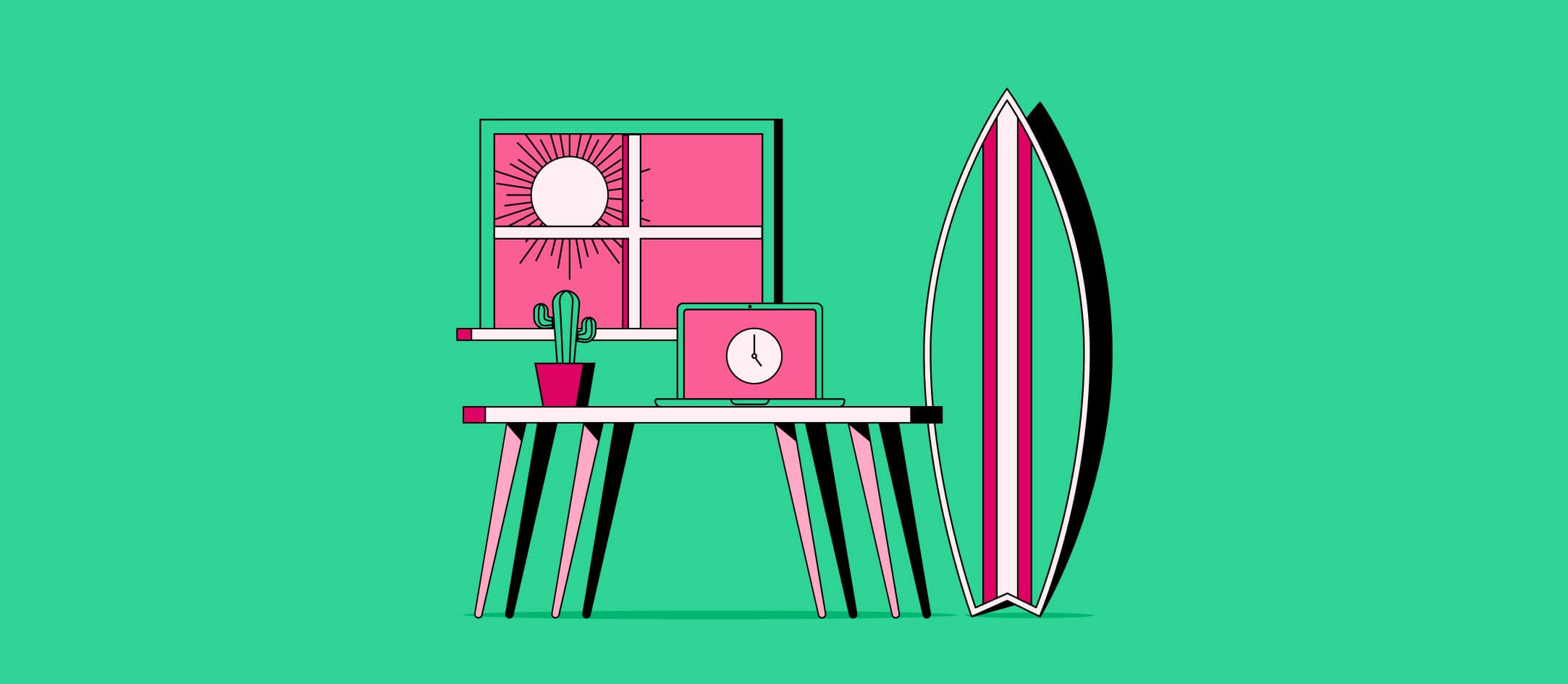 Top Remote Work Tools & Software for a Productive Team
Working remotely poses many challenges in different lines of any business. Take a look at the best remote work tools that can help you overcome any obstacle that comes your way.
Written by Anja Simic
September 27, 2021
Contents
Need help onboarding international talent?

Try Deel
We've seen an accelerated increase in remote employees due to the Covid-19 outbreak, and some people and businesses might find it hard to adjust to the development. Challenges are bound to arise and most of them will be more difficult to overcome with your team working remotely.
Fortunately, with the right collaboration tools, planning, and communication, your remote team will rise to the occasion and conquer even the toughest obstacles. Your remote toolstack should be designed to help you maximize your remote workers' potential, even if you are planning on returning back to the physical office in the future.
Remote working made easy with digital tools
Some lucky few might not have found the change to working remotely so drastic, but for others, having a productive day at home might be a tough order. Luckily, we have a list of the best remote work software that can help you set yourself up for success while working from home.
"What makes these tools the best?", you may ask. We took into consideration accessibility, effectiveness, and pricing. In order to make it to our list, these remote work tools had to be easy to use and available on all platforms.
Secondly, we thought about how well they work when it comes to ease in the collaboration of remote employees.
Lastly, they had to be affordable or provide a range of pricing options, including both free and paid plans. We believe that the price is not always the best indicator of quality, as every remote team has a unique set of needs. If there is a free tool that can help you achieve the results, there's no need to spend additional money on a paid tool.
Productivity tools for remote work that will help you stay on top of things
Time management is one of the main factors that is reducing people's productivity, especially the ones working from remote locations. It can be difficult to keep track of how much time it takes to complete a task, making the remote team's arrangements hard to coordinate. By keeping your team's workload under control, you will optimize the productivity and foresee potential challenges straight on.
Toggl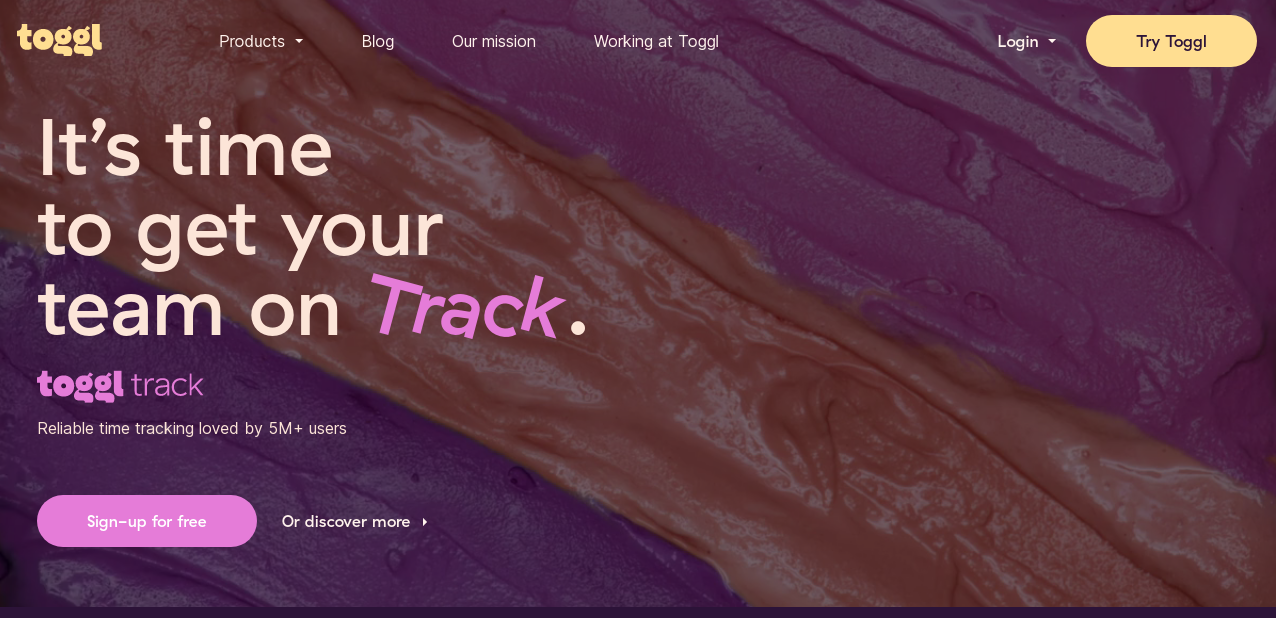 It's difficult to mention productivity tools without thinking about Toggl. As far as time-tracking goes, it stands almost peerless among remote work solutions. Toggl is available on iOS and Android, so you can plan your tasks, check your work progress over your mobile phone or tablet, as well as enjoy remote work monitoring of your entire team.
PRICING: Starts from free and goes up to $18 per user per month (paid annually). If you decide to pay your subscription per month, the price might be a bit steeper. Finally, if you're a part of a big enterprise, you can contact their sales department and get a customized rate based on your team needs.
Todoist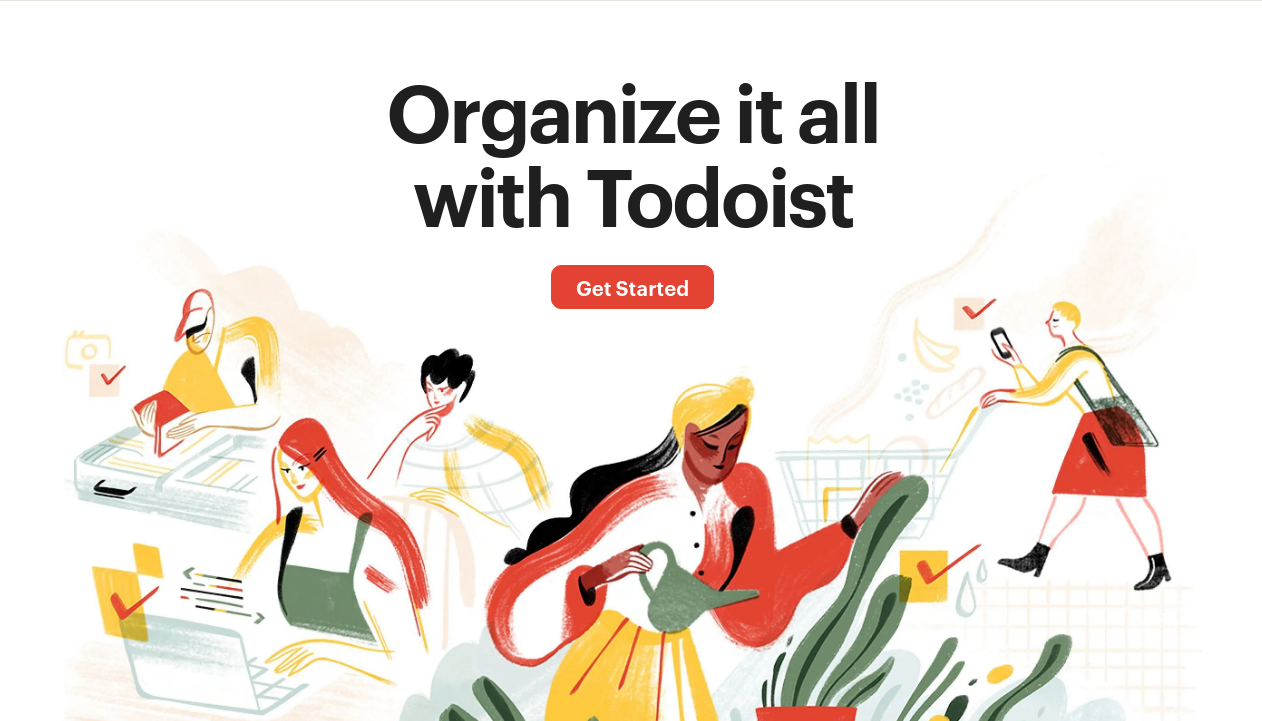 If you get easily distracted when working remotely, this is a great way to keep on point. Todoist is a day planner app that reminds you about the tasks you set for yourself or your team. The best part of this task monitoring software is that it's optimized very well. It's elegant but might not be as easy to navigate as some of the users complain about the learning curve for this app. However, as its name tells us, this is the best software solution for your daily to-do lists.
PRICING: You can get a free plan with up to 5 projects and 5 people per project. If you need anything more than that, you can choose between 2 plans - $4 and $6 per user per month (paid annually).
MindMeister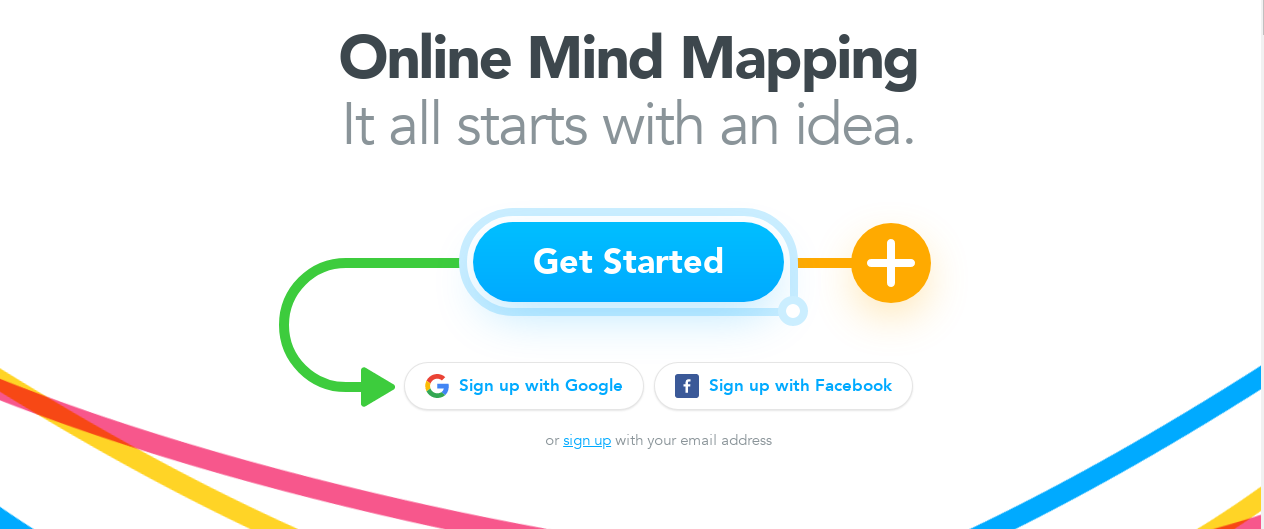 MindMeister - For those who don't like the traditional approach to task and time management should definitely look at this app. You can manage your workday by making stunning mind maps and plan projects with your team in real-time. Additionally, this is one of the greatest brainstorming and focus tools, as you can see all of your ideas laid out, which can prove very useful for campaign planning or decision-making processes. This tool also provides nice note-taking options to augment the mind maps.
PRICING: You can get up to 3 mind maps for free. Then, you can choose between the three monthly plans: Personal for €2.49, Professional for €4.19 and Business for €6.29.
Project management tools for remote teams
Working on a project in a remote environment can present its own set of challenges. These mostly concern communication and task delegation, and it seems there are numerous collaboration tools that one can choose from.
To help you navigate through the choices and possible obstacles in one fell swoop, we give you our pick of project management software. All of them will enable you to successfully manage your remote team in real-time.
So, when time is of the essence for your project these are the remote work tools to turn to.
Trello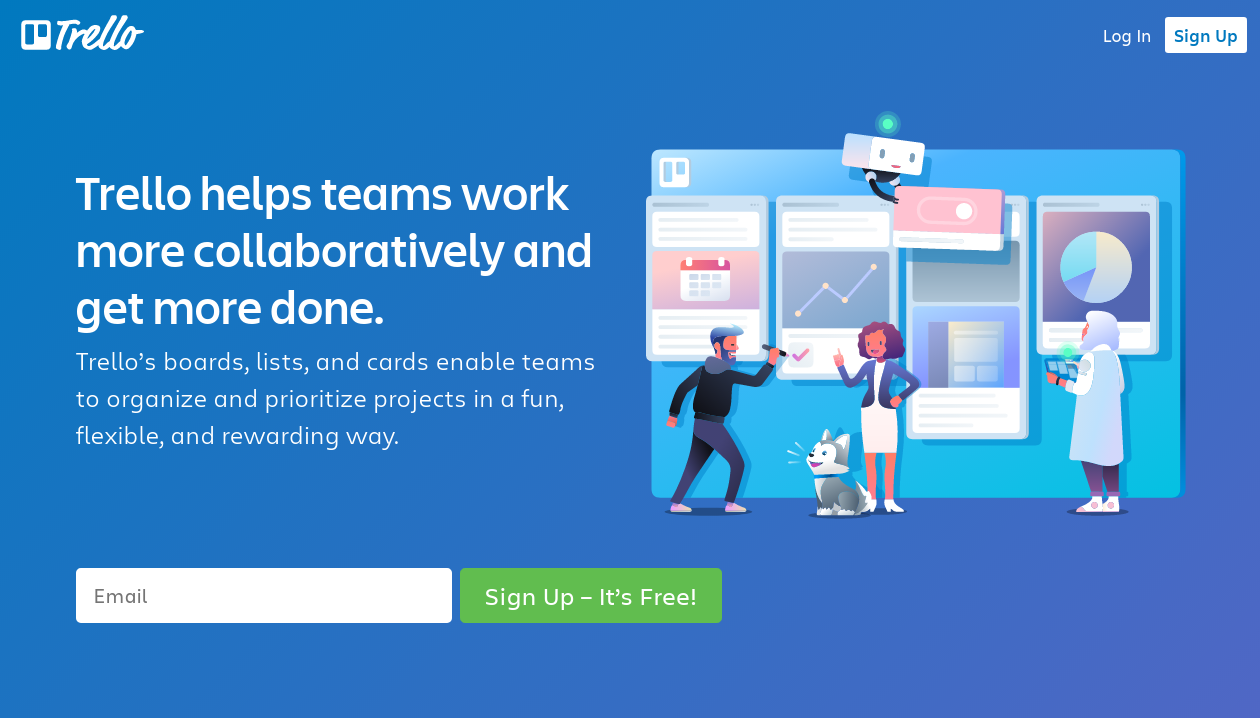 Making any project a reality is a demanding task in itself. Why make it harder on yourself by using multiple applications when one can do the trick?
Trello is a great task management solution and one that is very easy to use. You can give tasks to your remote team members and monitor their progress. Team communication is also crucial for every successful project, as you need information as soon as possible. Trello makes it easy to communicate with the people you work with.
Last, but not least, it is very colorful and easy on the eyes. So, if you're into color-coding your tasks and you appreciate vibrant colors, this is the option for you.
PRICING: The price for this remote work technology will depend primarily on how many people will use the tool. There's a free option that gives you unlimited personal boards and up to 10MB per file attachment. If you need it for a bigger team, the price will be $9.99 per user per month for under 100 users and $17.5 for more than that. Additionally, the more users you have, the cheaper the plan will get.
Wrike‍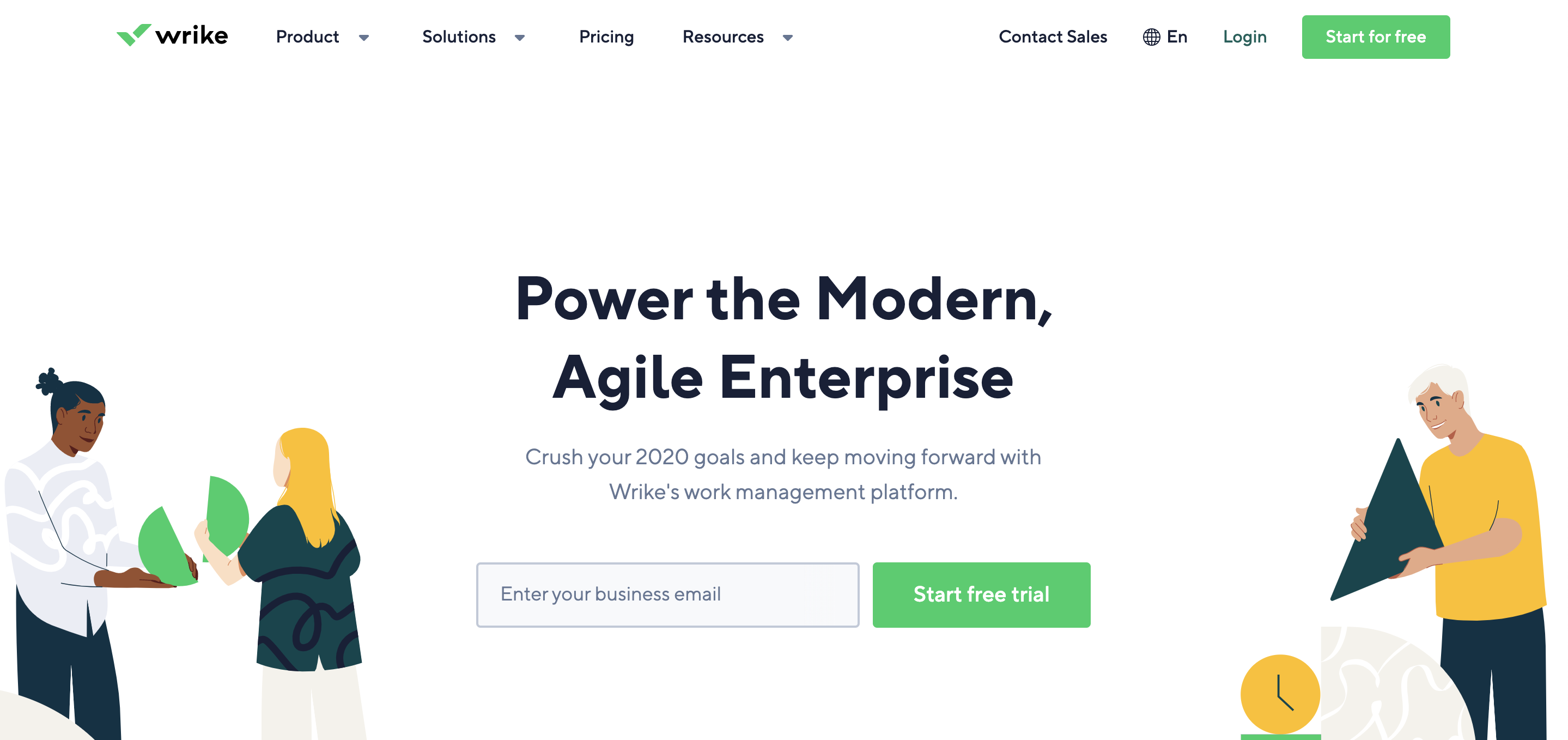 If you're looking for more of a minimalist approach, then Wrike is the perfect remote work project management tool for you. It offers all of the options you might need to organize a project when working from home.
But, as opposed to Trello, this remote work software uses more subdued tones.
Between the two, Wrike definitely has a more serious vibe. Keeping this in mind, hands-on differences are pretty minimal and both of the tools work well across platforms. Since the pricing is virtually the same as well, it pretty much comes down to which one looks more appealing to you.
PRICING: Starts free for up to 5 users, following with $9.80 for up to 15 users, and $24.80 for up to 200 users. For everything more than that, you can contact their sales department and get a special rate.
Asana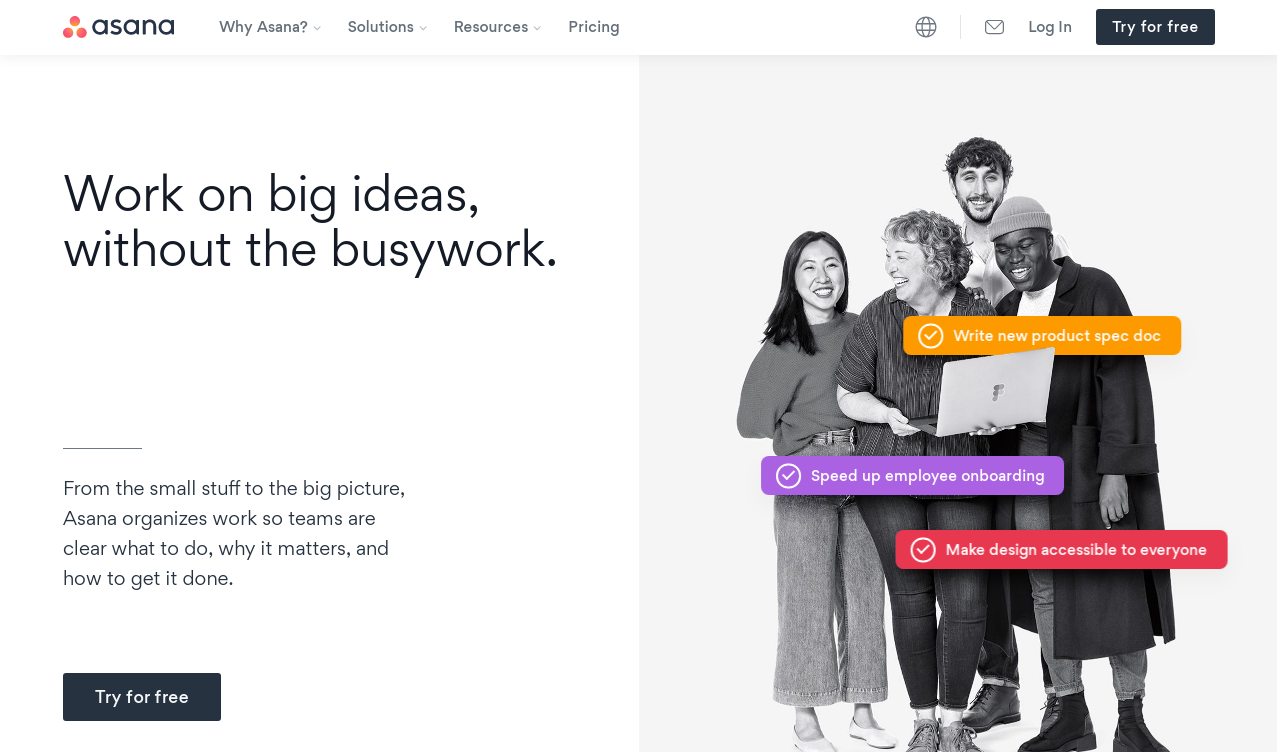 Asana is a popular choice for many remote teams due to its functionality and ease of use. This web and mobile app is designed to help remote teams organize, track, and manage their work.
What's great about this tool is its variety in project outlining with its board, timeline, and list views, which employ the Kanban principle. You can customize workflows based on team needs and boost your productivity, keeping everything in one place.
PRICING: Asana has a free plan for personal use or small teams. There are two paid plans, Premium at $10.99 and Business at $24.99 a month. You can sign up for a free trial period and test the features before making a decision.
Monday.com‍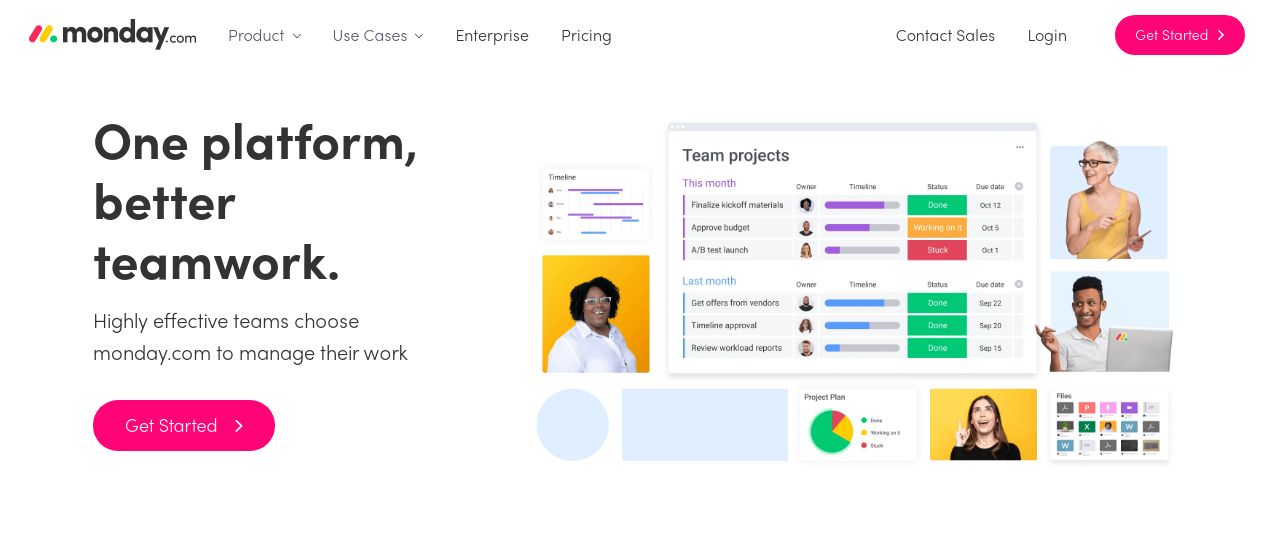 Monday.com has it all. Planning, tasks, communication, and then some. This software allows you to remotely manage your team no matter the project or even the branch you're working on.
From running marketing campaigns remotely to boosting your sales and improving customer experience, this platform has it all.
Unfortunately, monday.com doesn't provide any free options except for limited amounts of time. However, once you take a look at it, you can decide if it's worth the investment. However, there are few remote work tools that are this well-designed.
PRICING: It has 4 plans: Basic, Standard, Pro, and Enterprise. The price goes from $8 and up to $16 per user per month. Unlike the other tools on our list, the difference between plans is what you get, not how many people have access to it.
‍GitHub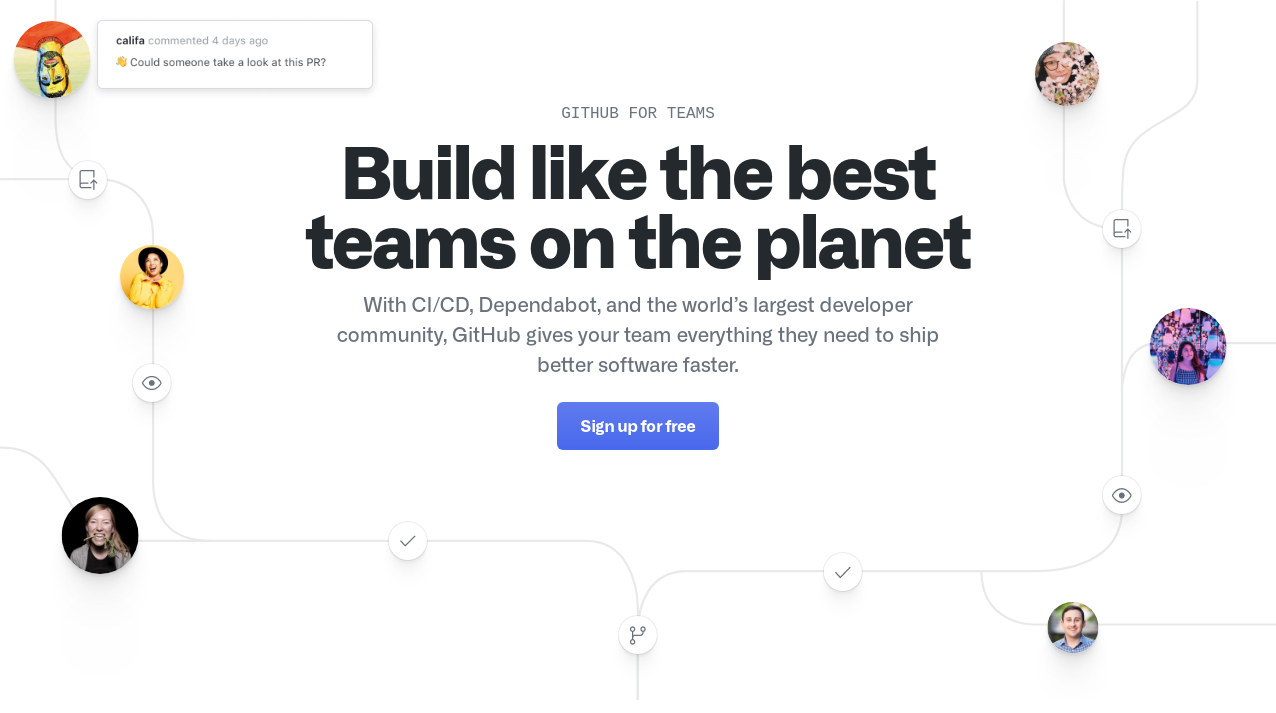 Do you want to get the most out of your development team? If so, you should choose the best software to help your developers maximize their potential. GitHub is a development platform where you can host and review code, manage projects, and build software. This open-source platform is used by 50 million developers, making it the Northstar of software development tools.
PRICING: The best thing about this project management and collaboration software is that it comes in a plethora of plans, including plans for students and teachers; Free, Team ($4 user/month), Enterprise ($21 user/month), and GitHub One, which isn't priced outright.
Now, if your remote work team is not a big one, you might find that the free option is the perfect solution for you. This plan is also great for freelancers or independent developers looking to establish new teams or try out some useful tools. However, if you're a part of a bigger team that requires more coordination it is definitely worth it to invest in some of the more advanced plans.
Hire in 150+ Countries with Deel
From Poland to Tunisia, learn more about the best practices for hiring remote team members and how Deel helps make it simple.
Learn more
Automation tools that keep your remote team's workflow optimized
With so many people working from outside the office, some processes can drag on for a long time, especially when different time zones come into play. This, in turn, can slow down the response time of your remote team and lead to more serious issues.
That's why it's important to invest in the right automation tools and streamline your business' daily workflow.
HubSpot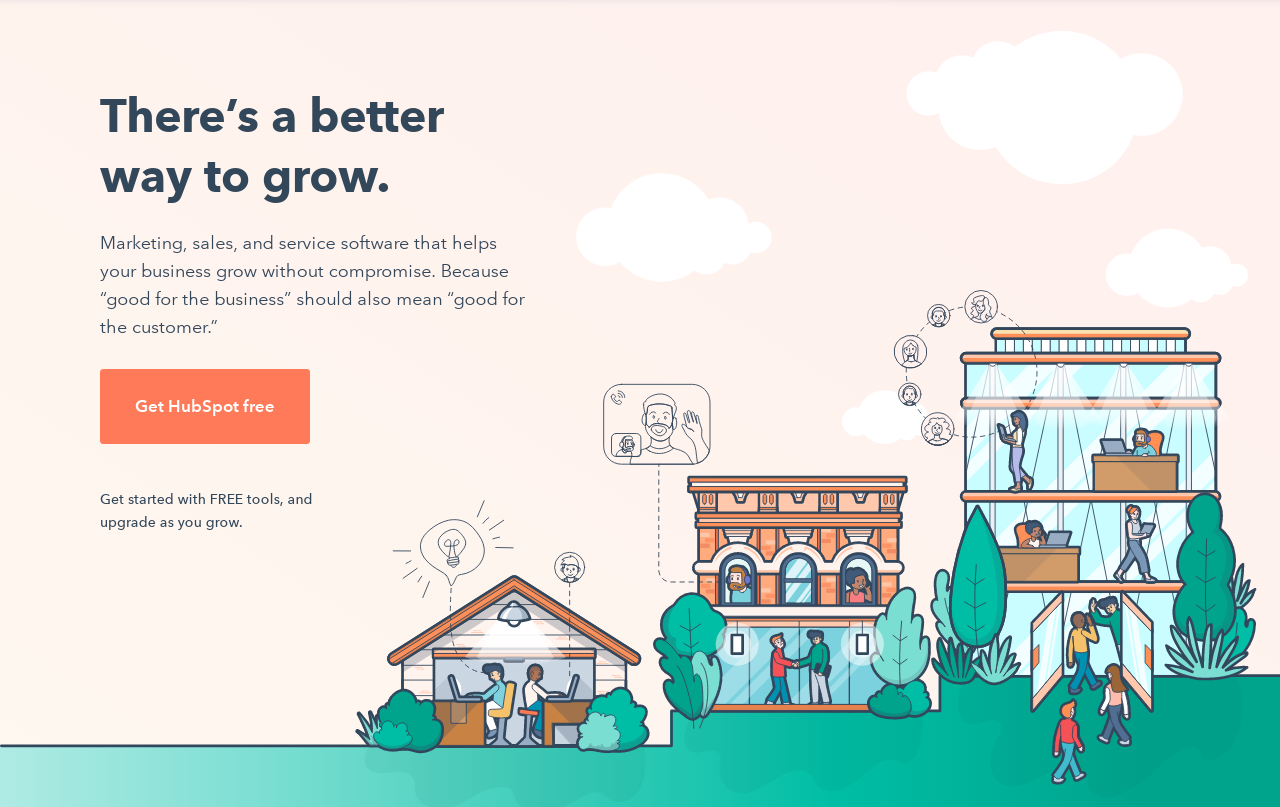 With automating processes, whichever they are and wherever your team is, HubSpot definitely earns a spot on our list!
It can help you expand your business in a more comprehensive way and optimize your remote teams' collaborative efforts. It's an all-in-one automation tool that is almost essential to any company with remote team members. Suitable whether your team is doing design and development or writing and editing.
However, this much functionality comes with one hefty price tag. The good news is that you can choose different plans and customize the experience to your particular needs.
PRICING: You can get many free tools for Marketing, Sales & CRM, and Customer Service. However, if you want to get the most out of this remote work tool, you can choose one of the three plans, ranging from $40 to $3,200 a month, depending on the tools you need.
Wiki tools that will help your remote team organize
If you are looking for Google Docs alternatives, there are a few tools specially designed to keep your remote team members organized.
Basecamp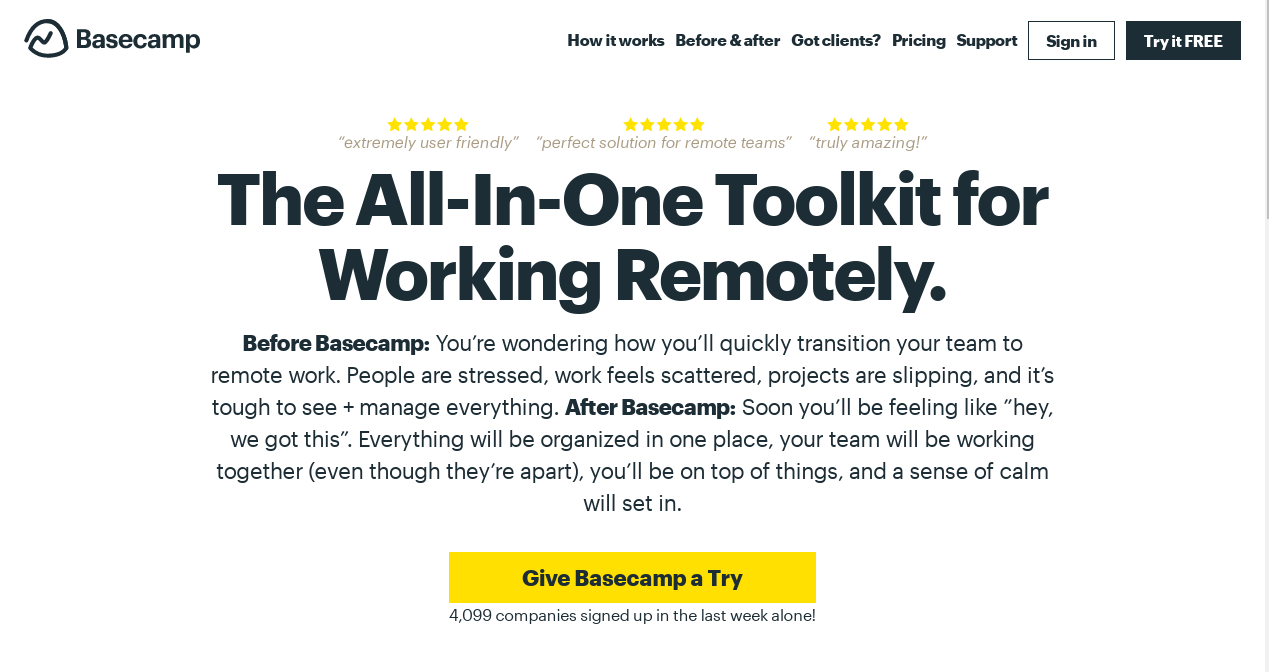 The good thing about Basecamp is that it helps you get so many remote working tools in just one app. It can help you replace Gmail, G Suite, and Microsoft Office as well as Dropbox or other file-sharing tools.
This all-in-one approach is why many teams opt for Basecamp, especially if they are working remotely. Additionally, if your team is growing or you are predicting growth in the future, this is the perfect solution for you!
PRICING: Basecamp is unique in more than just their approach to team management. They offer a single flat rate for all their users. The rate is $99/month, no matter the size of your team. Even though it may seem a bit steep, especially for smaller teams, if you look at all the features Basecamp offers, the price-to-value seems quite reasonable.
Notion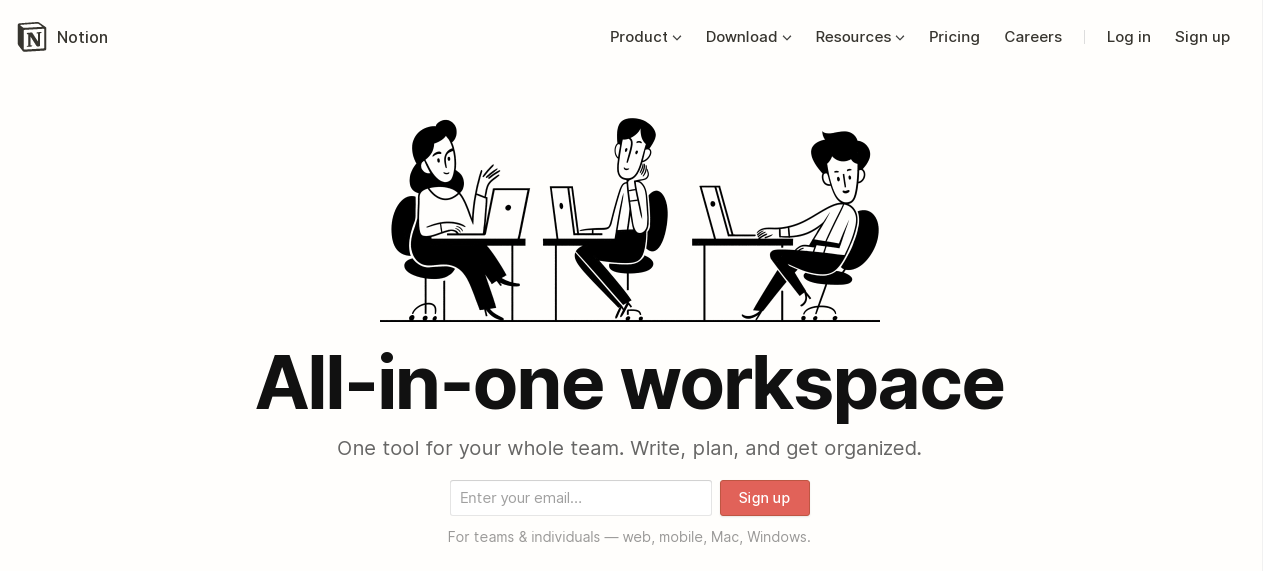 If you're looking for wiki tools that will boost your team collaboration and just make your everyday work-life easier, Notion is something you'll definitely want in your work from home toolkit.
This application lets you create databases, calendars, and reminders, all in one place, making it a great alternative for numerous Excel files or messy Google Drive folders. This will ensure your remote team will save time when communicating as well as completing tasks.
Additionally, Notion provides a lot of templates to make your digital workspace easier to navigate based on specific team needs. On top of it, the software is intuitive, easy to use, and accessible throughout the platforms. Notion's mobile app works really well, too, for cases when you are not close to your laptop and need quick access.
PRICING: Ranges from free to $8 per user a month. Additionally, you can try each plan for free and see whether you like it or choose a specific plan you and your team need.
Communication tools that will allow you to have meetings like at the office
As we mentioned before, there's no success in business without proper communication.
Since most of us are working remotely, usually in different time zones, communicating even with a small team can be extremely difficult. Keeping track of everything and conveying your ideas to your remote team might become a bother, especially if you have limited time to get things done.
Whether it's brainstorming sessions, team meetings, or planning a project, with the right communication tools your team's responses will be seamless.
Slack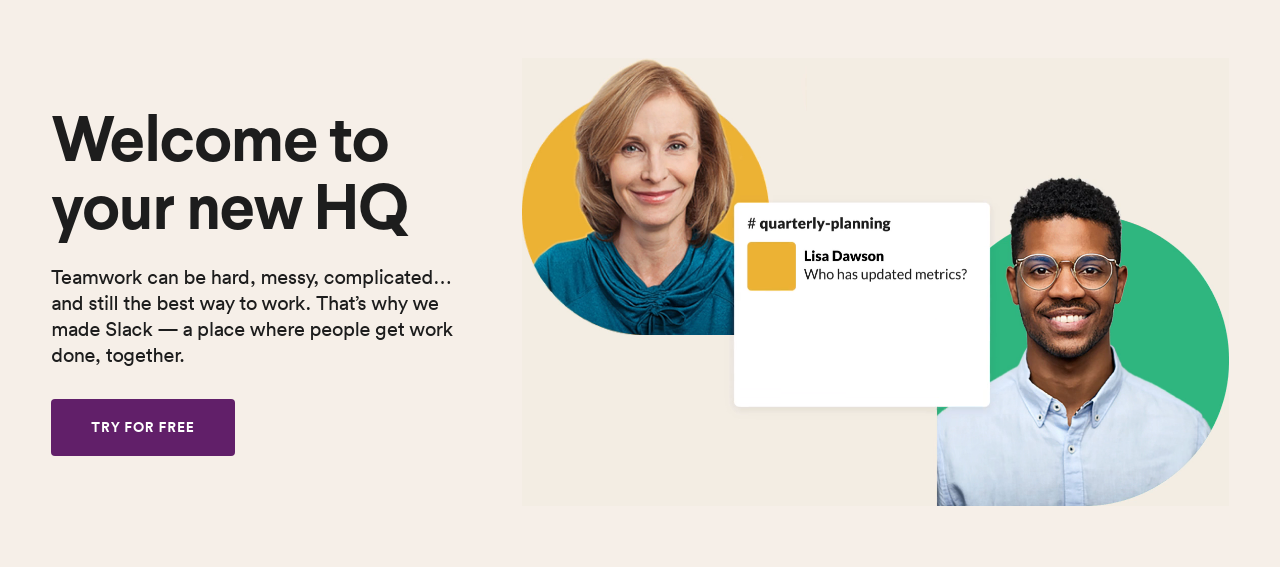 Slack is the bread and butter of corporate communication. It's responsive and easy to navigate which is basically all your team needs from any communication app.
Apart from the usual team chat features such as group instant messaging, tagging, pinning messages, and easy file-sharing, Slack saves your remote team's entire chat history on its own cloud storage (with a paid plan), so you don't have to worry about losing any of your correspondence.
Additionally, this remote work tool allows you to make video calls with up to 15 people (for paid plans), even though it may not be the best-optimized app for video conferencing.
PRICING: This communication and collaboration tool provides two pricing plans. The Standard plan is $6.67 a month per user (perfect for small businesses) and the Plus plan is $12.50 a month (for bigger companies).
Zoom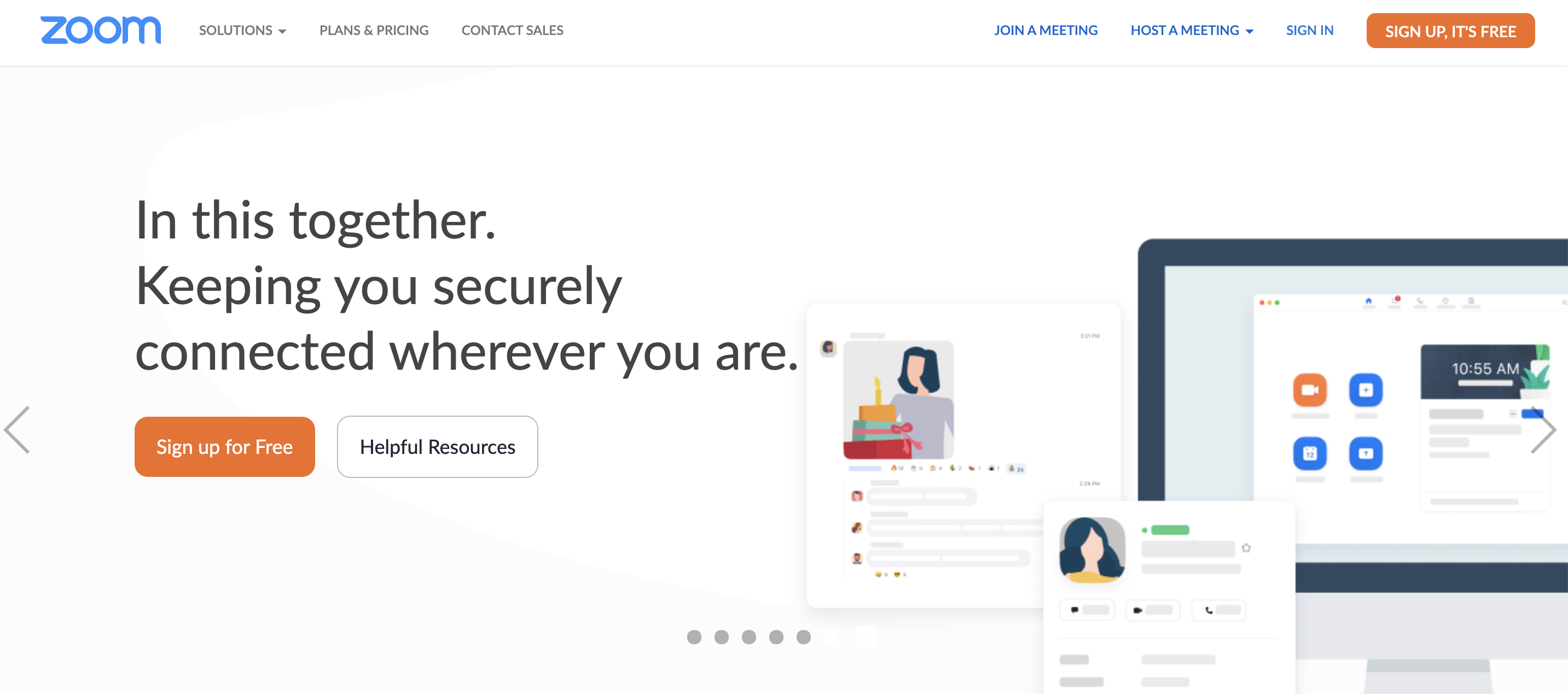 As far as video chat solutions go, Zoom is the fastest running and most easily accessible. Wherever your remote team is, this tool will help you jump on video meetings and exchange information seamlessly. You can even have your online meetings recorded so you can go back to it or share it with the people who couldn't make it.
his backup solution can really boost your meeting potential. Screen sharing works seamlessly on this app, and you can even share multiple screens at the same time in a single meeting.
Unfortunately, file-sharing over Zoom feels a bit clunky, probably due to the weaker chat in the app. However, this may just depend on your preference.
All in all, this communication tool is a great alternative for Skype or Microsoft Teams, as it works faster and looks more professional.
PRICING: Zoom is free only for personal meetings which are limited by time as well (40 minutes). Paid plans range from $150 to $200 per year, depending on how many users and time you need for your meetings.
Tandem‍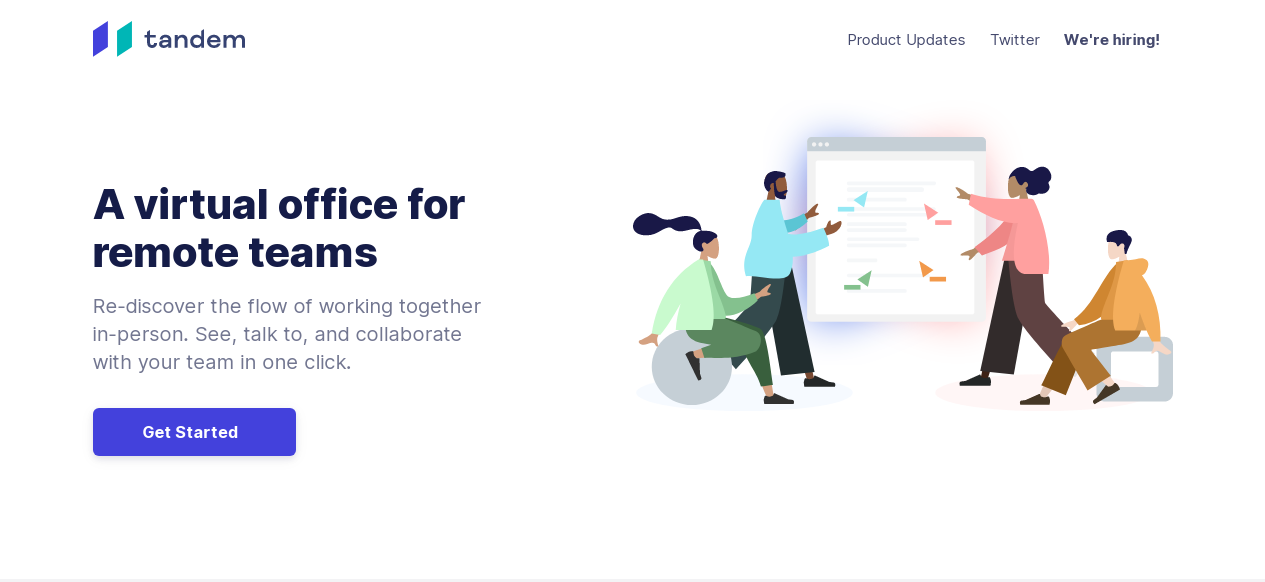 When you have a distributed team working from all over the country (or the world), communicating might be a bit tough. Fortunately, Tandem is there to make your communication effortless.
This communication platform is a great solution for both quick check-ins with your team members as well as collaborative efforts when working on bigger projects. If some things are too difficult or time-consuming to express in writing, Tandem has got you covered. With features such as seamless screen sharing, screenshot capture, instant video calls, and team collaboration, nothing will be too difficult to show or explain.
In addition to all this, Tandem is a bit more than just your garden variety comms app. It has over forty integrations from outside apps (such as online office suits and even Deel) that can help you maximize your remote team's collaborative workflow. Since you can jump on virtual meetings instantly, Tandem comes in handy for spontaneous remote team hangouts, too.
‍PRICING: There are two monthly pricing plans for this remote work communication tool - $20 and $40 for 5 users. If you decide to pay annually, you can save 5%. There is also a free plan which gives you all the basic features you need to get started and test it out.
Join.me
If Microsoft Teams, Skype, or Zoom seem too complicated and full of unnecessary options and features you barely use, then Join.me is the perfect collaboration software for you. The premise of this remote work tool is that easy is beautiful and simple is better. Join.me believes that all the extra features are irrelevant unless you find a specific purpose for them.
This, of course, doesn't mean that there's no screen sharing or screenshot capture, it's just more streamlined. This is a good solution for organizing webinars for up to 50 people, as well.
‍PRICING: There are three plans you can choose from Lite, Pro, and Business. The difference in price is significant, but the features that come with them make it worth it. Lite plan costs $10, Pro $20, and Business $30 per month. Keep in mind that even though the prices are quoted on a monthly basis, they are billed annually.
Password management and protection tools
In today's world, it's difficult to keep track of all the passwords we have. While it's alright to forget your login details for that one Groupon site, it's a whole different story when it comes to your business passwords.
"Who forgets that?", you might ask. "Isn't this very important information something we use in our jobs every day?". Well, even though that's the case, working remotely can muddle things up a bit. Working from home tends to mix our private and professional lives.
The same goes for the internet. This means that you can't have your remote team use their personal accounts to save login details for your business.
So, if you don't want any information important to your enterprise to suffer the fate of that unredeemed gym coupon, check out these handy and secure password manager tools.
1Password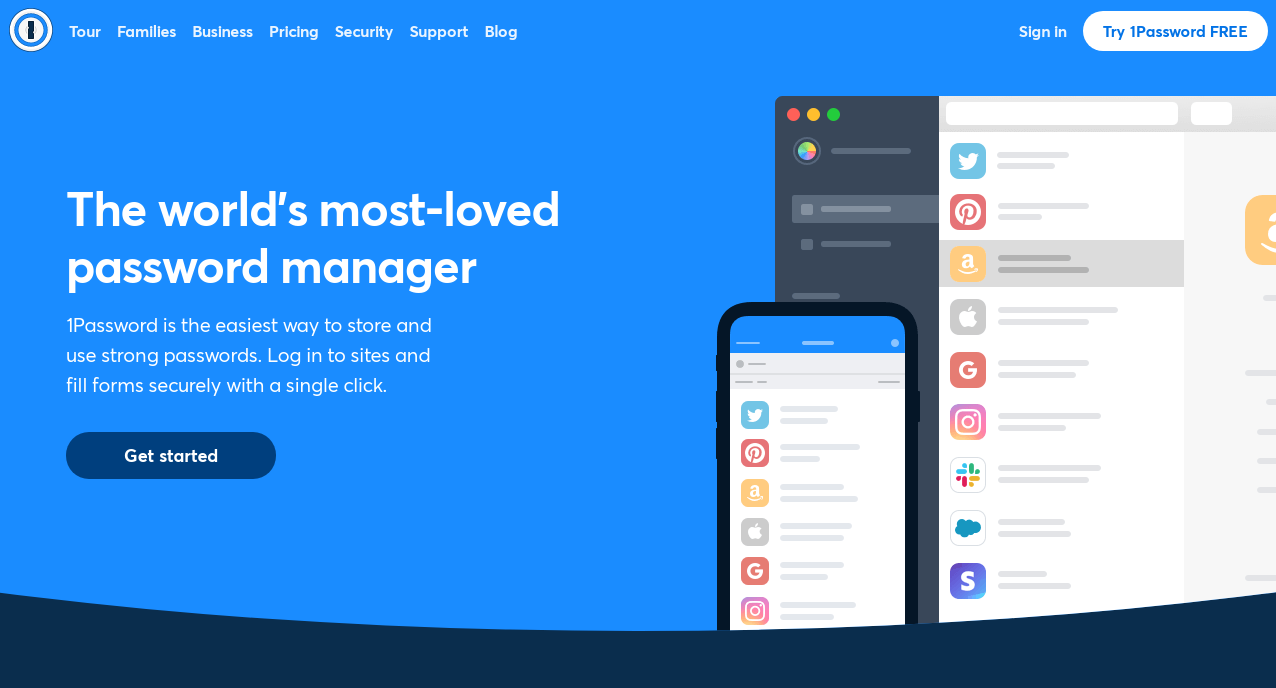 When you want to go out of your way to ensure no one can get to your passwords, use 1Password. This is a nifty little gadget to have when your remote team is dealing with sensitive data. It protects your information with a master password that only you have, which makes it extremely useful when your team is working remotely.
Additionally, your login details are protected with a secret key on all other devices. Finally, this remote work software encrypts any and all information sent to and from their servers and your devices.
All in all, they provide all-round protection making your passwords completely secure and always accessible, with an option to add a Chrome extension as well.
PRICING: 1password has 2 business plans with a cost of $4 and $8 per user per month. Additionally, if you're part of a larger company, you can get a special price tailored to suit your needs and capabilities.
Dashlane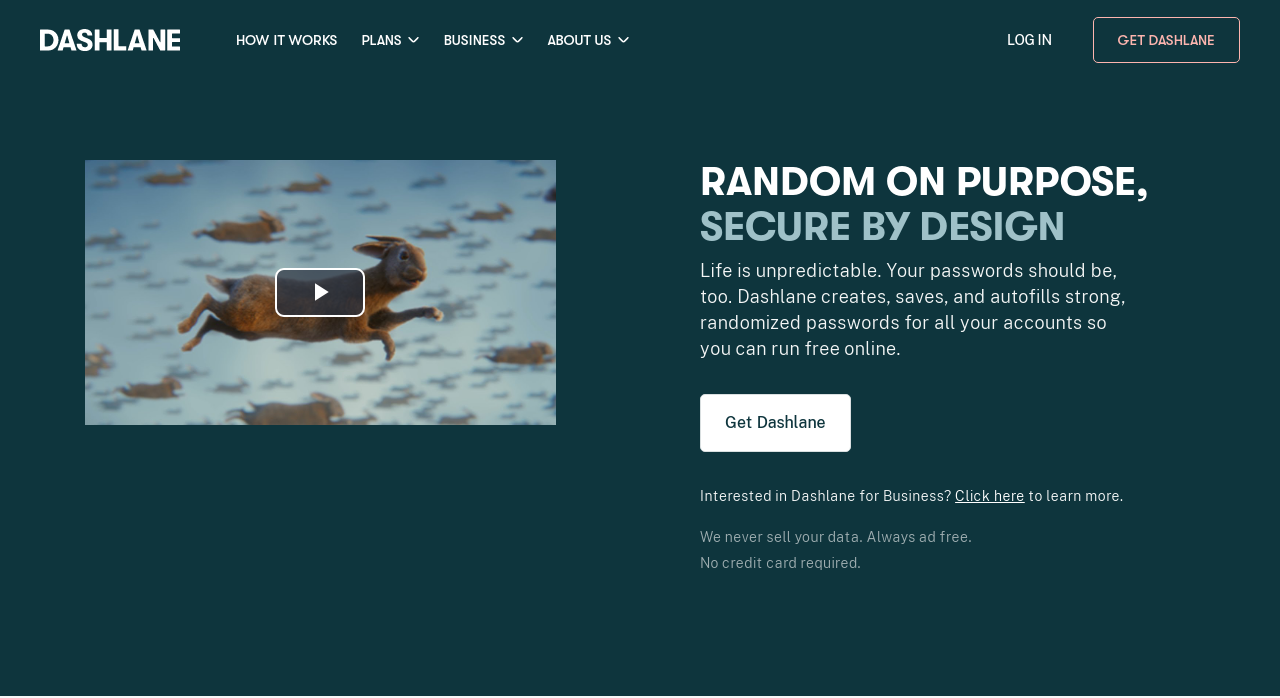 One way to keep your passwords strong is to make them as random as possible. This is exactly what Dashlane takes pride in doing. Apart from your basic Two-Factor Authentication (2FA), they create and autofill all of your passwords in order to keep your information out of the wrong hands.
Last, but not least, you can use Dashlane to autofill your payment info on any authorized device, which is nice considering they also provide plans for personal use. Dashlane also has a Chrome extension for easy access.
PRICING: There are no free business plans for Dashlane. If you want to try it out for free, you can opt for the personal plan. Apart from that, you can get two business plans which are $5 and $8 per month.
SSH - Secure Shell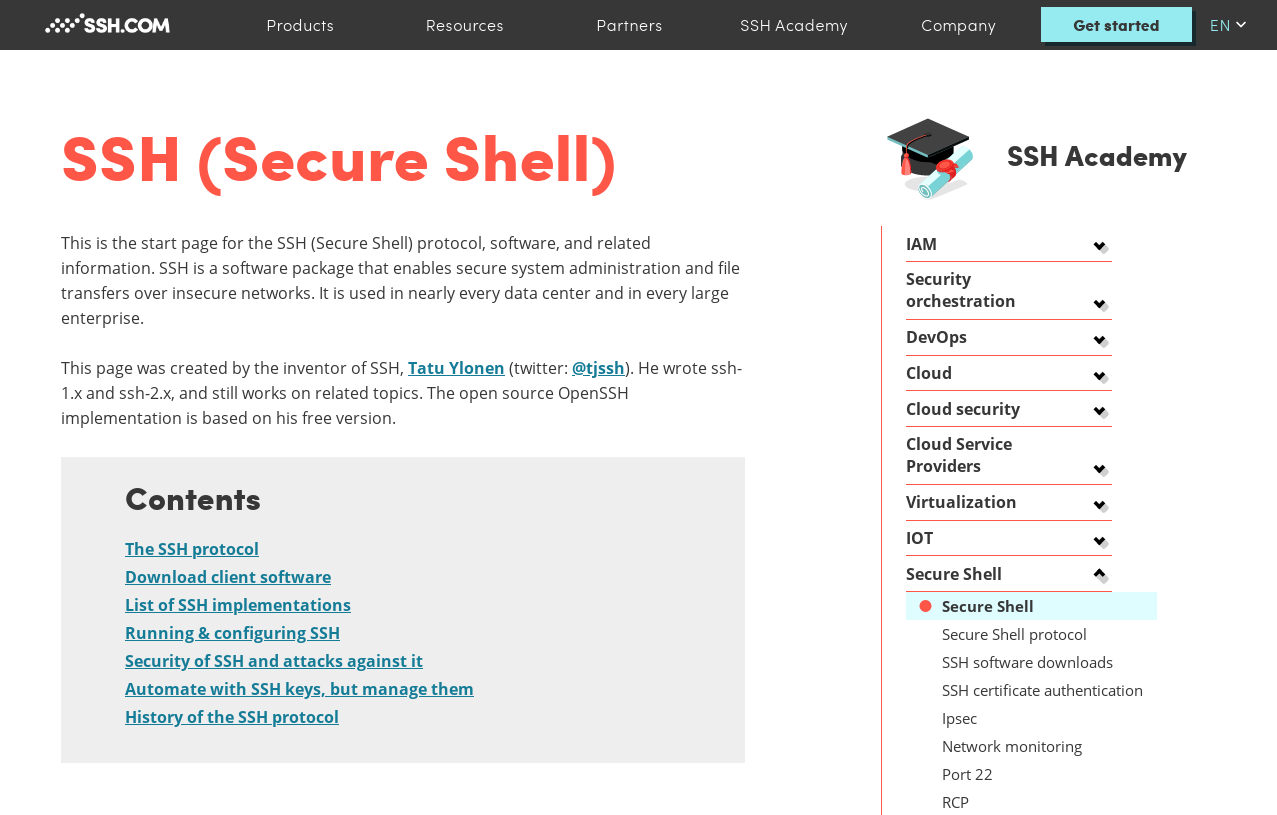 Secure Shell is a great way to make your data secure over unsecured networks. This is a remote work tool every professional team should have in their arsenal. It not only stops the leakage of information, but it also protects your networks from outside interference by encrypting the content.
Additionally, Secure Shell offers a variety of password protection and encryption options. Even though this isn't the tool's primary focus, it still has you covered on that part. Basically, this is an all-in-one protection tool that will protect your team's network wherever you are in the world.
There is also an open-source version if you want to contribute to the code yourself. It is called OpenSSH and it is mostly used for non-windows solutions and network monitoring, as well as cross-platform management of remote systems.
PRICING: The pricing is slightly harder to determine because Secure Shell offers a number of products and most of them don't have prices posted upfront. This might make it harder for you to decide which products you need, as finding the perfect balance between pricing and utility is crucial. However, they encourage you to contact their sales team and create a plan perfectly suited for your team's needs.
‍Open source remote work tools you might find useful
Sometimes, the easiest way to get the most out of the tool is to check out the code yourself. If you generally don't enjoy the big and famous tools we have mentioned up until now, check out these open-source gadgets that will make working from home much easier, without breaking the bank.
Jitsi - a video-conferencing tool. Pretty simple and easy to use. It boasts completely free plans. Keep in mind that it may not be the best solution for larger teams.
Drawpile Whiteboard - though not exactly a remote work tool, this drawing board can help you and your team have some insane brainstorming sessions. It is also completely free.
Joplin - this note-taking and to-do app is easy to use and still in its nascent stages, so it is completely free. Of course, you can choose to donate or sponsor the developers if you find the tool useful in your business.
Taiga - a kanban board tool is always good for organizing. Whether your own workday or the entire project, this nifty little piece of software will help you out.
Be your most productive self
After reading our list of useful remote work tools you should find it easier to have a productive day and get everything done on time, even if you're not used to working remotely. This will leave you with enough to enjoy the full benefits of working from home.
And don't forget, there are other ways you can make the day go by more quickly. Play your favorite music to get you in the zone, brew a cup of coffee or tea, and don't forget to stretch from time to time.
Avoid going down the social media browsing slide unless you've finished all the important tasks of the day. Feeling good will make you more productive and help you take on the daily challenges.