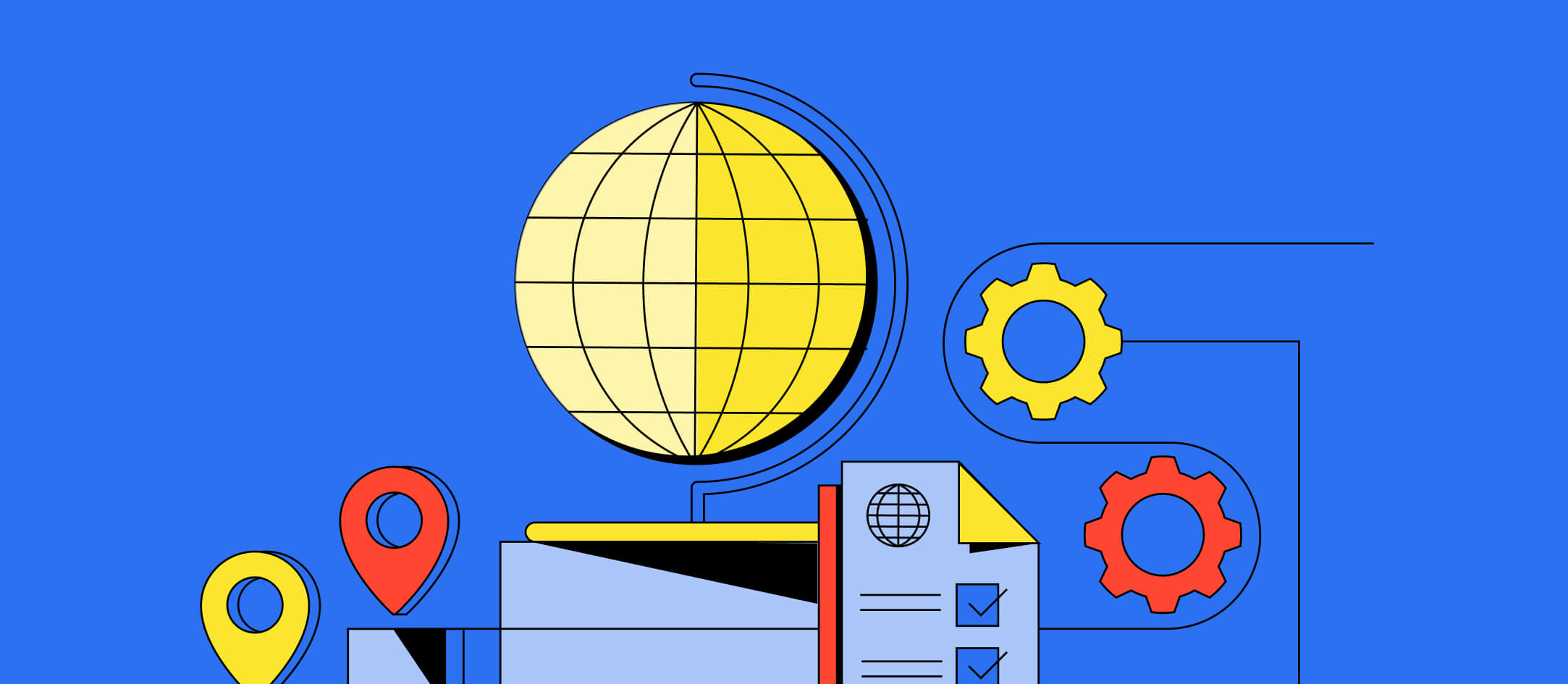 The Benefits of Using Assessments to Hire Remote Employees
Assessments are great for objectively evaluating candidates at scale. And when used early in your hiring process, they can be a valuable tool for finding strong candidates and providing a positive experience. Let's explore how assessments can improve your remote recruitment efforts.
Written by Anja Simic
August 27, 2021
Guest post by Criteria
At this point, it's indisputable: remote work isn't going away. COVID-19 forced many of us to rapidly adapt to a virtual work environment on a global scale. While there have been pros and cons to this shift, it's undeniable the future of work is flexible and remote.
As a result, workers have come to expect new levels of flexibility that fit their needs, whether that means a job is fully remote, entirely in-person, or a hybrid of the two. But the reality is that just 3% of professionals want to work fulltime in the office going forward. In light of this, the pandemic has forced us to modify how we hire – and that's not been without its challenges.
Hiring in a remote environment has been a common pain point for companies, with more than a third of professionals listing it as their top concern regarding remote work. In addition to this, 42.4% consider candidate evaluation as their biggest challenge to overcome. And on top of those concerns, how can you create a positive candidate experience when you never met someone in person? These are all important challenges, and fortunately, they aren't insurmountable.
Consider adding pre-employment assessments to help you tackle these common remote hiring problems. Assessments are great for objectively evaluating candidates at scale. And when used early in your hiring process, they can be a valuable tool for finding strong candidates and providing a positive experience. Let's explore how assessments can improve your remote recruitment efforts.
Evaluate large applicant pools effectively
Problem: Remote jobs get more applicants than in-person positions, but it's hard to sift through the mountain of applications.
Solution: Assessments help you find the most qualified candidates from a large applicant pool.
Remote jobs allow you to cast a wide net to find the best and brightest almost anywhere in the world. 77% of businesses have found that remote recruiting efforts improved the quality of their talent pool. While you're now able to court candidates far outside city limits, you're now also inundated with applicants from all over.
Assessments are scientifically validated to predict job performance, allowing you to evaluate qualities that will lead to future job success. Many of these key qualities may not come across on a resume or in an interview, such as critical thinking, problem solving, adaptability, trainability, and more. Assessments help highlight candidates with the highest potential to move forward in your hiring process and succeed in the role.
By testing early in your hiring process, you'll be able to compare applicants and spot top performers – without having to comb through every resume. While a test score isn't the only yardstick to evaluate your candidates with, it significantly lightens the load when trying to pick the best people to move further down your hiring pipeline.
Hire people with the right skills for remote work
Problem: Certain soft skills are critical to being a successful remote employee, but they can't be found by looking at a candidate's resume.
Solution: Assessments can help you determine the strength of a candidate's soft skills, aptitude, and other job relevant skills with confidence.
Adaptability, internal motivation, and ability to work independently are the top traits employers are looking for when hiring new remote employees in a post-covid job market. One source of anxiety for managers of remote employees is whether or not they will be able to lead a productive team, ensuring that each worker is able to do what is needed without constant supervision. But these traits – resilience, goal-orientation, and reliability – can't be effectively evaluated with a resume or interview alone. Plus, without the ability to see a new hire in action at the office, people whose skills don't measure up could fly under the radar longer in a remote environment.
And that's where assessments come in. Depending on what's most important for the specific role you're hiring for, there are a variety of multidimensional pre-employment tests that you can add to your recruitment toolkit.
Personality tests can see if the candidate is likely to find comfort and succeed in the role. Skills tests help you determine if a candidate has the ability to back up the proficiencies they've included on their resume. And measuring candidate aptitude helps to reliably predict future job success by evaluating job-critical skills for any role, like problem solving, communication skills, and adaptability.
Assessments can help increase confidence in your hiring decisions. In fact, research from the Aberdeen group shows that when companies use pre-hire assessments, they report a 39% lower turnover rate compared to those who don't. Additionally, organizations who include assessments are 24% more likely to have employees who exceed their performance goals.
Easily Hire in 150+ Countries
Hire anywhere without worrying about local laws, complex tax systems, or managing international payroll. Learn about local regulations anywhere in the world.
Learn more
Create an engaging candidate experience
Problem: Candidates can often feel disconnected from the hiring process when everything is done virtually.
Solution: Certain assessment types – like game-based assessments – keep candidates engaged and give them the ability to highlight their strengths.
A great candidate experience is key to attracting and bringing on the best candidates. But in a remote environment, it's easy for them to feel more detached from the hiring process.
Most of the time, fully remote workers are hired remotely as well, which takes away your ability to wow them in-person. Many recruiters have valid concerns that a fully remote hiring process isn't as engaging for candidates – but it doesn't have to be.
Remote recruiting gives you the opportunity to highlight your organization's culture and tech savvy. And assessments can be a significant part of delivering that coveted candidate experience. Consider using candidate-friendly game-based assessments that inject your hiring process with some fun. These tests measure the same skills and abilities as traditional tests, without the associated stress or adding much time to the application process.
Assessments also give candidates the ability to prove their value upfront, which is especially important for people with limited work history or nontraditional backgrounds. This way, you're able to hire the person with the best skills for the job – not just the best resume.
Adding assessments can increase confidence in your remote hiring decisions
While there are understandable challenges with remote work, including pre-employment assessments in your hiring process (especially in the early stages) can improve your confidence when hiring for remote positions. You'll be better able to sort through larger numbers of applicants, objectively evaluate their fit for the role, and improve your overall candidate experience.
Because here's the honest truth: remote work is critical to how most businesses will function from this point on. Remote work comes with challenges, but the benefits far outweigh the negatives when it comes to attracting top talent. Consider adding assessments to your remote hiring process to help you overcome common remote hiring hurdles and make more informed talent decisions.
To learn more about assessments or start a free trial, visit Criteria.