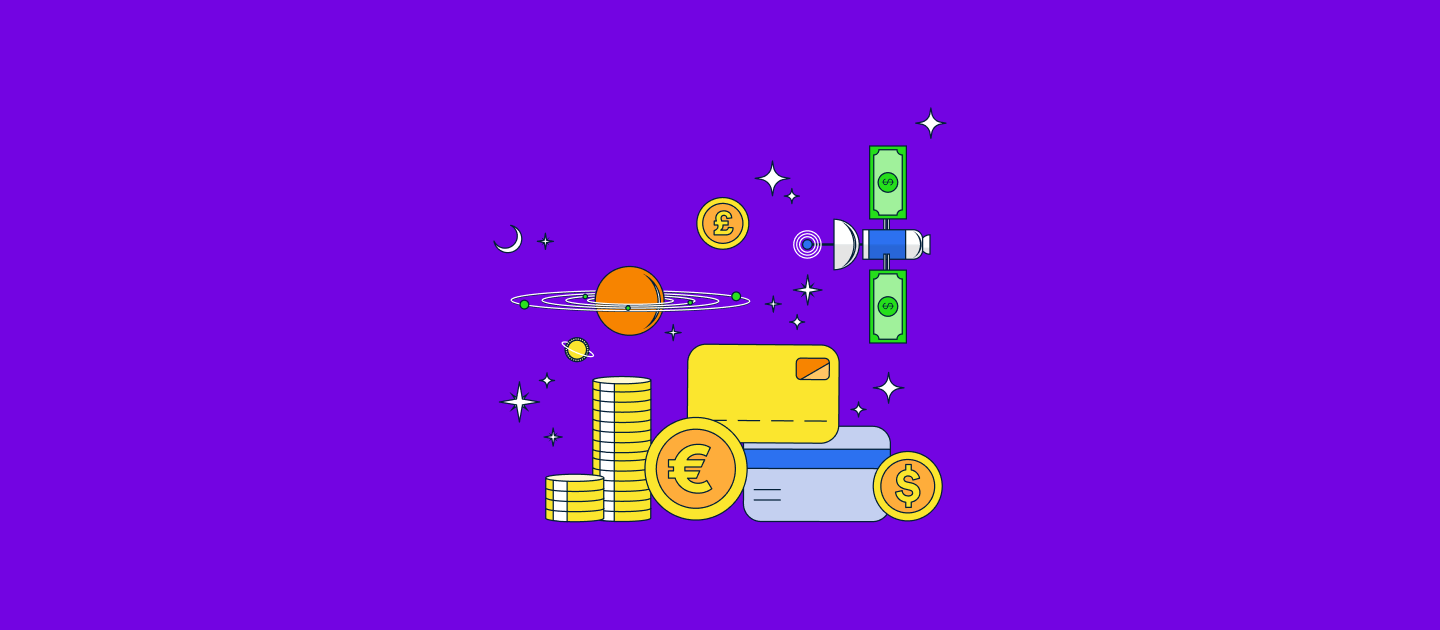 5 Payroll Optimization Tips for Global Enterprises
Unlock payroll optimization with Deel's integrations, automation, and centralized platform. Learn how to enhance cross-border payroll accuracy, efficiency, and more.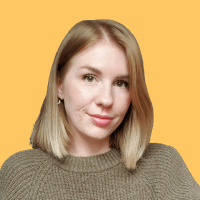 Written by Shannon Hodgen
August 23, 2023
Contents
Need help onboarding international talent?

Try Deel
Key takeaways
Integrating your payroll platform with third-party tools like Expensify, NetSuite, Workday, and Xero creates a cohesive system that enhances communication and data transfer for seamless payroll processes.
By consolidating multiple service providers into one platform, global enterprises can boost payroll accuracy, standardize fragmented processes, and reduce risks of discrepancies and security breaches.
Deel's global payroll platform helps overcome tech limitations, offering solutions for decentralized data, disjointed payroll, and integration challenges.
Limitations in technology are blocking progress for many global payroll teams, with 67% of professionals looking for ways to enhance and modernize their processes. Decentralized data, disjointed payroll solutions, and a lack of integrations cause bottlenecks for enterprise organizations, inhibiting them from processing faster, more accurate payroll.
As a leading global payroll provider, Deel is designed to help business owners overcome these challenges and achieve payroll optimization. In this article, you'll learn five steps you can take to enhance the end-to-end employee experience, payment processes, and data reporting when processing payroll across borders.
Integrate your payroll platform with other systems
By integrating various software solutions, your payroll processes become connected and allow for smooth communication and data transfer between them, creating a cohesive system that eliminates any disjointedness.
Deel's integration capabilities extend beyond traditional payroll services, allowing you to sync your company profile with preferred third-party tools, including:
Expensify: The Expensify plugin can be synced with Deel to manage team expenses, synchronize them with the appropriate payroll entities, and provide valuable insights into spending patterns.
NetSuite and NetSuite Bookkeeping: With features like vendor management and double-entry bookkeeping, this integration enhances accuracy in global payroll processes. You can track expenses, manage invoices, and access real-time data.
Workday: Workday's integration with Deel combines human resources functionalities with efficient payroll software processes. This integration automates onboarding for direct and new employees on the global payroll platform, syncing critical employee information.
Xero: This accounting software integration enables you to sync financial data, automate payroll calculations, and generate accurate financial reports to eliminate manual data entry and reduce errors.
Deel API
For enterprise companies with unique HR software requirements, there's Deel API. Deel API allows for custom integrations to automate talent operations, reduce payroll processing time, and eliminate duplicate data entry. You can fully customize your payroll and HR tech stack, creating a tailored and efficient approach to global payroll.
See also: 9 Deel Integrations to Make Payroll Easier for Your Global Startup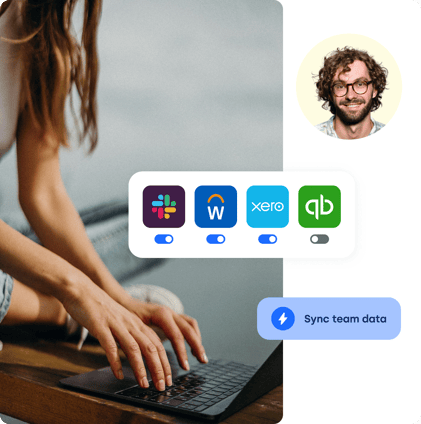 Centralize data for more accurate reporting
With Deel, companies can centralize all employee data, ensuring payroll information is up-to-date, accurate, and easily accessible. Centralizing your data involves standardizing payroll processes across all countries. This includes uniform pay schedules, data formats, and reporting procedures, making it easier to manage and analyze information.
By bringing all of your global payroll functions under one roof, you eliminate the risks associated with decentralized data. This includes discrepancies between various regions' payroll figures, data duplication, and security breaches that come from keeping information in several different spreadsheets and accounting systems.
With Deel's Global Payroll, you can easily customize and generate reports to improve your team's decision-making processes, including:
Single-cycle

gross-to-net (G2N)

reports
Global G2N reports to see a consolidated view of all your G2N totals across countries, entities, and payroll cycles in a single currency
Variance reports
Direct employee view reports
Post-processing reports to see a breakdown of deductions and contributions per employee for a specific pay period
Here's a look at how you can customize and download a Global G2N report with Deel:

1. Select

Reports

in the menu and click on

Global Gross to Net report.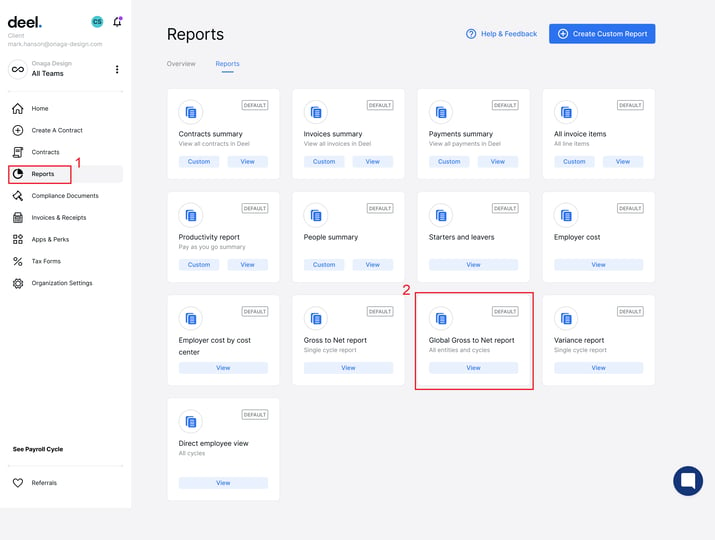 2. Click

Download Report

to download the report as a CSV file.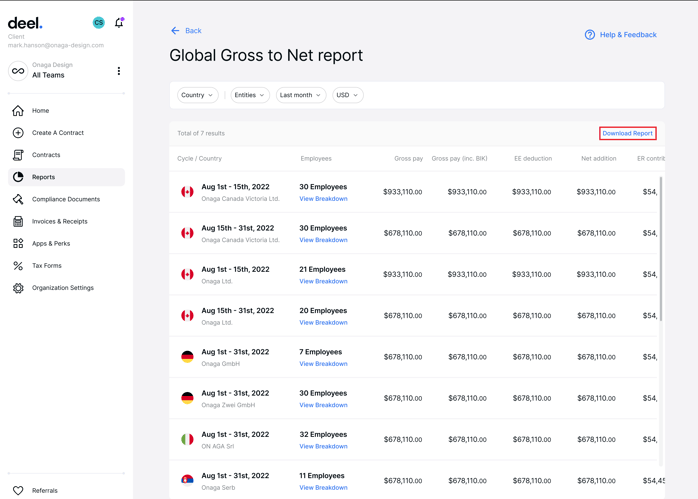 If you want to see more details, such as employee names, titles, gross pay, deductions, and more, click View Breakdown.
See also: Track, Measure, Succeed: 7 Essential Payroll Metrics for Business Growth
Automate manual tasks to accelerate internal processes
Automation is a priority for many companies, with 65% of UK businesses planning to increase automation in the next year. Automation is the natural next step for global enterprise companies, as manual tasks can lead to inefficiencies, errors, and delays.
You can use Deel's automated payroll solution to streamline onboarding, collect tax forms, manage contracts, make mass payments, administer benefits, and handle other time-consuming HR and payroll tasks for your global workforce. These automation features empower HR teams to focus on strategic initiatives while ensuring accurate and efficient payroll processing.
When you combine Global Payroll with Deel HR's Workflow Builder, you can build custom workflows to automate repetitive tasks and keep in touch with employees across your organization—including new hire onboarding emails, sending swag, mandatory training, and more. Deel HR is free for companies with up to 200 workers.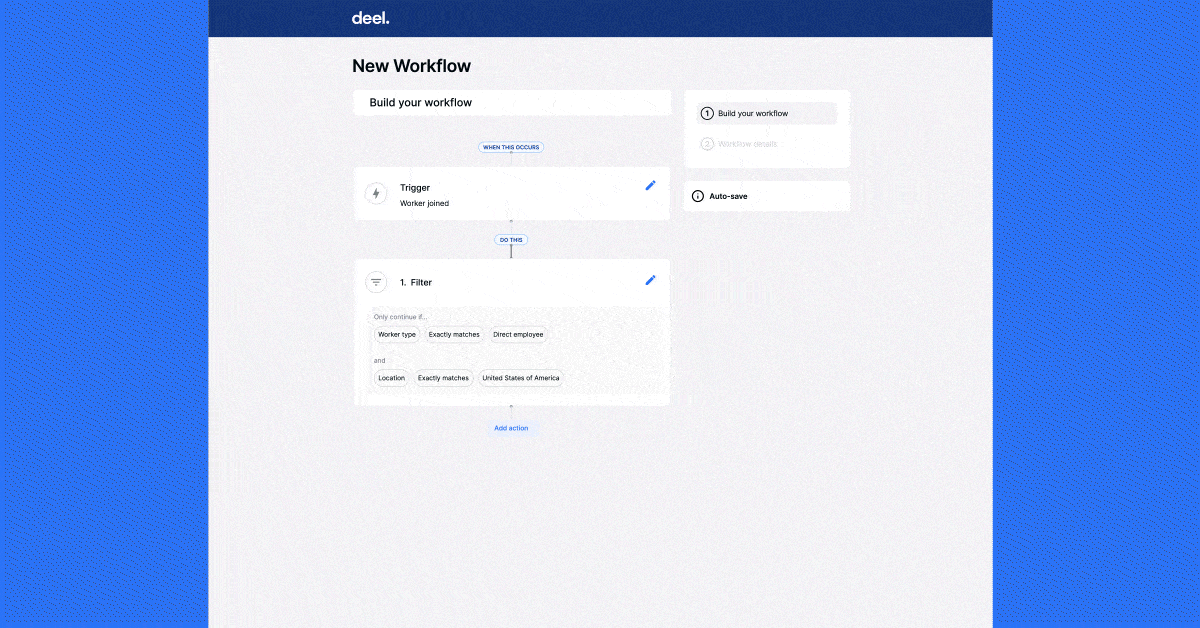 See also: How Deel's Automated Payroll Can Optimize Your Payroll Process
Outsource payroll and tax compliance
Outsourcing global payroll goes beyond just transactional services—it provides a strategic advantage that aligns with your company's growth and compliance goals.
With Deel as your trusted partner, you can navigate the complexities of international payroll, focus on core business activities, and ensure the satisfaction of your global workforce.
Minimized compliance risks: With a team of 200+ legal and employment specialists around the world, Deel ensures your payroll operations adhere to local and international labor laws. By mitigating the risk of misclassification and non-compliance, you avoid potentially costly fines and legal challenges.
Precise and accurate payments: With Deel, your payroll funds are distributed accurately and on time, aligning with employee agreements and local regulations. This reduces discrepancies and fosters trust among your global workforce.
Streamlined documentation management: Deel handles the safe and secure management of payroll documentation and employee information. This ensures data privacy and reduces the administrative burden on your internal teams.
Enhanced data security: Deel prioritizes data security and compliance with international regulations, from the General Data Protection Regulation (GDPR) in the EU to the California Consumer Privacy Act (CCPA). Your sensitive payroll data is protected through encryption, physical security measures, and thorough risk assessments.
See also: Top 6 Reasons to Consider Payroll Outsourcing (and How the Process Works)
I can only imagine how annoying it would be to have to process the payments manually twice a month or have to remember the exact day that we have to pay each team. Thanks to Deel, I just need to go to the payments section, press the pay button, and that's it. It gives me the peace of mind that everyone is getting paid, on time, all over the world.
Daniel Aksioutine, COO, DivBrands
Enable self-service functions for employees
Using a payroll with a self-service portal enables both employers and employees to easily send and document requests—communication between managers and employees is enhanced, and real-time data and information are shared.
Deel's self-service model enables employees to gain more control over their employee information and onboarding process. It also lightens your HR team's workload, so they can focus on core business initiatives instead of manual repetitive tasks.
For example, once you've implemented Global Payroll and completed entity onboarding, we send employees a welcome email with an activation link so they can sign up for the Deel platform.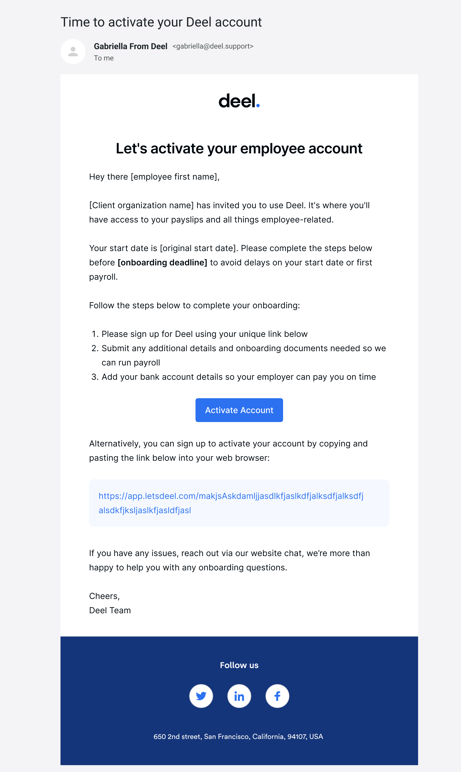 Once the employee logs in, they'll see an intuitive self-service onboarding checklist that prompts them to upload their banking information for direct deposit, identification, and compliance documents as per local requirements.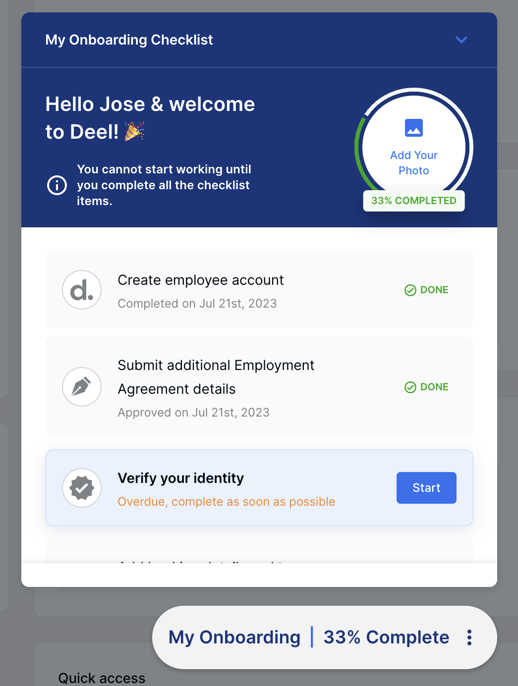 You'll be able to follow each employee's progress in the Tracker section of your dashboard.
Once employees are set up on the platform, they can request time off, submit allowances or expenses, upload tax and compliance documents, sign agreements, review their perks, and download pay stubs (also known as payslips) for information on their paychecks and payroll schedule (bi-weekly, monthly, etc.).
See also: Global Payroll Onboarding Experience
Use Deel to optimize your global payroll process
With Deel, you don't need a specialized local payroll manager fluent in current local regulations and compliance rules. We take care of compliance and calculations—all you have to do is let us know when a new hire, termination, promotion, or salary adjustment is required.

To see if our global payroll platform is right for you, book a 30-minute product demonstration with one of our experts. This meeting includes a Q&A session to ask us any questions you have about our pricing, product, and availability.
Deel has a
Trustpilot rating

of 4.8/5 based on more than 2,400 reviews

Our clients appreciate our exceptional customer support, quick fund delivery, and user-friendly platform, which is why they trust us to handle their payroll, HR, and compliance requirements.