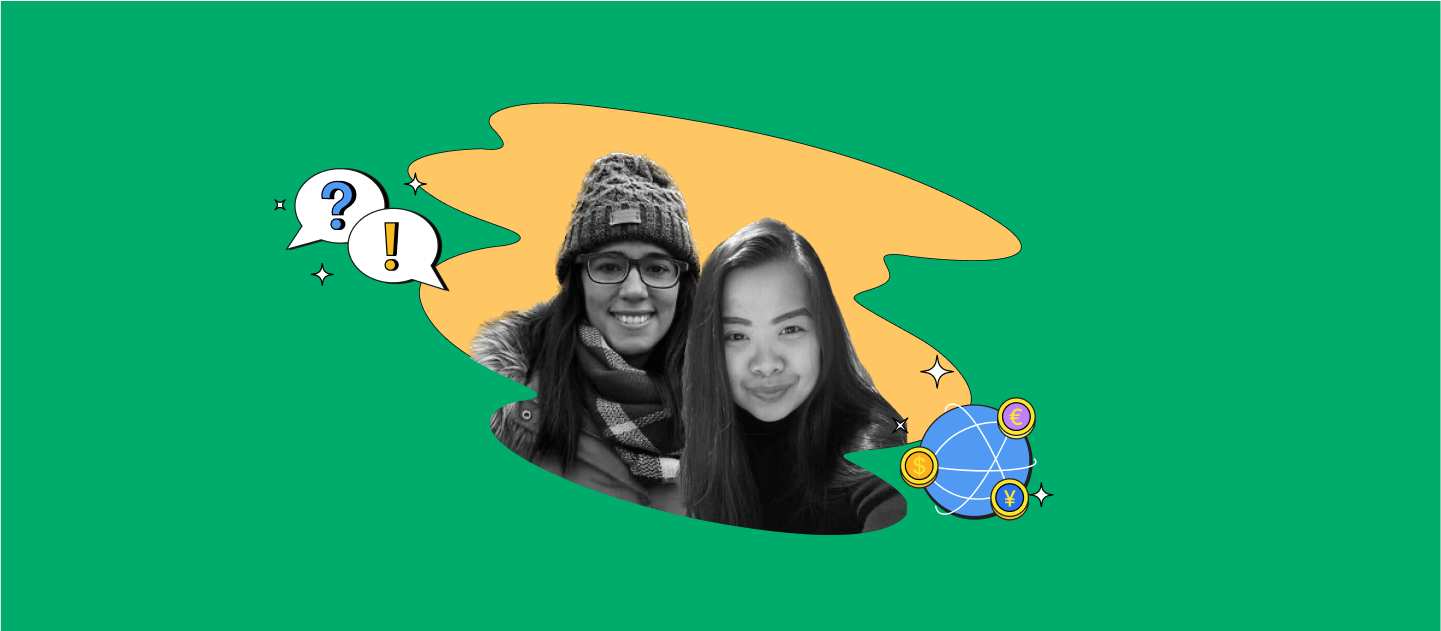 Webinar Recap: Expand Your Team with Global Payroll
Planning on expanding your business internationally? Hear from Deel experts on how to simplify the process using our EOR and Global Payroll solutions.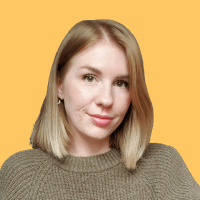 Written by Shannon Hodgen
June 12, 2023
Contents
Need help onboarding international talent?

Try Deel
Key takeaways
Teams typically expand globally to access specialized talent pools in different locations and markets, enabling them to expand their business reach regionally.
Common challenges companies face when expanding globally include high costs associated with entity creation, the need for multiple platforms to manage a global workforce, and managing local support and compliance.
When expanding into new countries, companies can use Deel to hire workers as contractors, through an employer of record (EOR), or through owned entities.
In this webinar recap, we learn about why companies seek global expansion, how to manage the process, and the role of Deel's employer of record (EOR) and Global Payroll services.
Speakers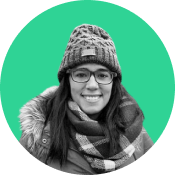 Fernanda Viña, Global Payroll at Deel

Speaker bio

Fernanda has been at Deel for over two years and currently manages the Global Payroll Onboarding Program. She has helped build different products and teams at Deel, from the inception of EOR to being one of the first members of the People team and now scaling Global Payroll. Fernanda brings over 12 years of experience, including developing compensation and benefits guidelines, expatriate policies, country expansion, offboarding processes, and people operations, to name a few.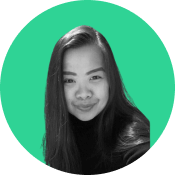 Len Grooms, Senior Product Manager at Deel

Speaker bio

Len is a Lead Product Manager for Global Payroll at Deel. She has over 20 years of experience in Human Capital Management (HCM) technology with a focus on global HR and payroll, business practices, and cultural and compliance requirements. Len joined Deel through the PayGroup acquisition completed in Q4 2022, which has further accelerated the ramp-up of global payroll expertise and customer base for Deel.
Watch the webinar below or read on for the full recap
Why do teams expand globally?
Fernanda: "Many of the reasons our clients choose or need to expand is to seek a different talent pool. Or because, in certain locations, there are extremely qualified or specialized talent pools. For example, we have seen cases across engineering roles or development roles in Latin America and some European countries.
The most common business reason is that you need to enter a different location or market to expand your business. Maybe you're not operating locally in that market or location, but you need to have a presence to further your reach regionally.
Our 2022 State of Global Hiring Report proves that global hiring continues to grow. We have not seen any delays or stagnancy in the market. However, we have seen some increase in layoffs, especially across the last quarter of 2022 and early 2023, but this has not decreased global hiring."
Unlock the latest global
hiring data
Download Deel's State of Global Hiring Report to see how salaries, terminations, and hiring trends changed over 2022.
How to expand into new countries
Fernanda: "The three most common ways to expand your workforce are by hiring contractors, using an employer of record (EOR), or hiring direct employees through owned entities.
Independent contractors are self-employed workers that work on their own, and they don't have entitlements to benefits.
Then there's an employer of record, which is a third-party vendor you engage to hire employees under their entities. These employees are full-time employees and they have employee benefit entitlements.
Finally, there are direct employees, who are hired directly through your entities. You don't need any intermediary for hiring purposes, but you may want to get support for other parts of employee processing."
What's the difference between the employer of record model and global payroll model?
In the webinar, Fernanda shared a clear breakdown of the main differences between Deel's employer of record model and global payroll model: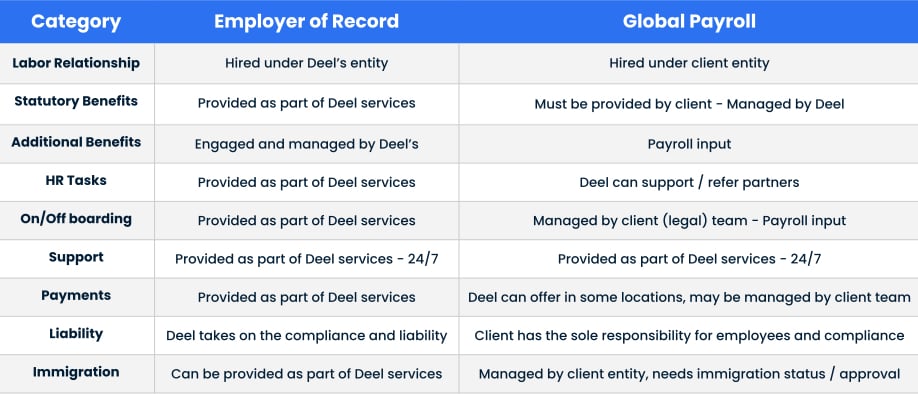 Fernanda continued to share insights into some of the most common questions Deel receives about the two models, touching on payroll setup, onboarding, and support.
Global payroll requirements
Fernanda: "Oftentimes we see clients reaching out saying, 'I already have my entity set up, we're ready to go!' But they don't understand that creating an entity is just the first step to getting global payroll going.
There are other sets of requirements and compliance requirements you need to tackle. For example, setting up your medical exams, meal vouchers, transportation vouchers, or anything that the country requires. As part of the employer record model, this is already covered and embedded in normal operations.
For global payroll, you need to ensure you set them up on your own, and Deel can support you by giving you these guidelines, or referring you to country partners and local partners to make the process easier for you."
Onboarding and offboarding
Fernanda: "Onboarding and offboarding is a very hot topic. On the employer of record model, this is already covered as we have a robust HR experience team as well as a legal team, so any questions and any requirements needed relating to onboarding and offboarding will be covered.
However, with global payroll, you need to ensure your team already has a valid employment agreement template you can use to hire employees and suspend their contracts following the local legislation on termination, which often requires you to have a legal team. Deel offers consulting services that can help you navigate those issues and nuances around hiring laws, termination requirements, and so on."
Client and employee support
Fernanda: "Support is one of the most underrated topics. As part of the employer record model, support is covered already. Whenever your employees have questions, they can reach out to our support team via chat or email, and they can get their questions answered.
For global payroll, you want to have support from your vendor and understand when you will receive those answers and who's going to take care of your team. There are many things that employees can have questions about during onboarding, offboarding, and payroll cycles."
What are the main pain point clients experience when hiring globally?
Fernanda says expansion costs are a common pain point for companies due to the high investment required to create an entity, though these costs are dependent on the location, type, and amount of workers you want to hire. Another pain point is the need for multiple platforms to manage a global workforce.
Fernanda: "Typically, companies need to have a huge tech stack to manage their employees, including their applicant tracking system, HRIS, time tracking tools, and payment tools, just to mention a few. But they need to get their centralized workforce under one place."
Usually, when we see companies that are doing pretty well, they want to expand and they think other markets and regions are a good fit for them, but they don't do the right due diligence. You need to understand the risks and requirements and need to have robust local teams that will help you navigate those nuances and make sure you stay on the right side of compliance."
Fernanda says there's a significant need for local support, especially when you are opening your entity. When you're pursuing direct employee expansion, you'll need local teams to help you set up your government registrations or process local requirements, which come with additional costs.
Confused by global payroll management?

How to open an entity
To utilize Deel's Global Payroll, you need to have an entity and then hire employees directly through that entity. Our team has identified the three main stages of opening an entity, which Fernanda explains here.
Research and preparation
Fernanda: "The first step relies on getting your shareholder's approval, getting the local requirements and local compliance, and choosing your entity type. This is all hardcore legal stuff that you will need your legal team to work on."
Registration
Fernanda: "Next, you have to decide which business model you're going to pursue in that country based on the entity that you choose. Therefore, you're going to identify what licenses, permits, or requirements you need to successfully manage that business."
Building a team
Fernanda: "Once you've completed those two stages, you can set up the team you will need to run this business, whether you can do it from your already-established entity or you need to get some other folks to help you overseas."
Get our guide to setting up a local entity
In this guide, you'll learn about the benefits and considerations of running a subsidiary, as well as the entire process of getting a local entity ready to start operating. This includes the research phase, collecting compliance documentation, registering for business ID and taxes, building a team, and more.
A peek into the Deel platform
Deel's primary commitment is to enable our clients to stay compliant with a truly global-first platform that can grow and scale with them. Here, Len walks through some of the core global payroll features of the platform.
Employee information and document management
Len: "If you are exploring a platform for global expansion…one of the key things you have to look for is a single platform that is able to capture the logistical requirements necessary to run payroll and pay your employees compliantly in each of the respective countries."
Just as important is the ability to upload and share different compliance requirements for each employee, based on their respective jurisdictions.
Len: "With Deel, you have a quick way to monitor all of that information. We have checklists all over the platform that make it easy to manage it and a compliance and document section which allows you to stay on top of all of the documents your workforce needs to submit in order to ensure compliance across the board."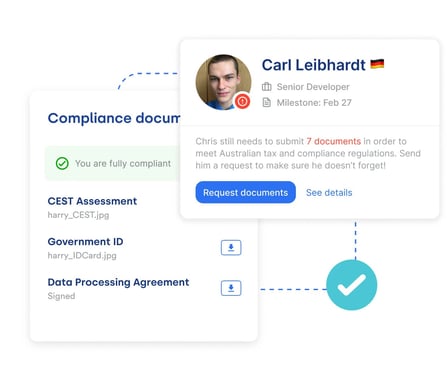 Contract creation
Deel enables you to create contracts for EOR employees, independent contractors, and direct employees, all in one platform, even when using other payroll providers or HCM modules like Workday or HiBob.
Len: "There may be a scenario where you already have an entity in a corresponding country, but you have a different managed payroll provider. You're ready to move on to Deel for five of your eight entities, but you're not quite ready to move on with the remaining three. We allow you to still utilize Deel as your single source of truth for all of your workforce information and reporting across your payroll costs."
Calendars
Deel also allows its global payroll clients to create flexible calendars that fit their workforce's specific needs.
Len: "We allow for flexible calendars and work with you in terms of identifying your cutoffs for the period, understanding there'll be holidays for each of the respective countries you're in. We also let you know what those important events and dates are to ensure you pay your employees on time.
Understanding that you're not going to be logged into the platform all the time, we provide a quick way for you to subscribe to our calendars using your own respective system calendars. So you can subscribe to a calendar and all of these events are going to be plotted in your Google calendar or Outlook calendar. Once all of the different dates are in place, you're ready to manage your payroll."

Submitting payroll data
Accuracy and speed are critical to smooth payroll. That's why we've provided a fast way to submit all of the transactional payroll data you need to give our team every payroll cycle. Other providers will have you fill out a very rigid template comprised of fixed columns, but within Deel, that's not the case.
Len: "We understand you may have different platforms for time off, expenses, or equity, so we make it easy for you to quickly download a version of the report. As long as we have the requisite employee numbers, being able to provide input to our team is straightforward.
Unlike other platforms, we do not just give you variance reports once we have already processed your payroll. We provide you with variance reports before you submit payroll, so you have a quick way of validating inputs that you give to our team."
Deel enables you to have different people in your organization submit inputs, download the report, review everything, and submit payroll. Approval is done in-platform as well.
Analytics and reporting
Deel's HR analytics include reviewing different workforce types, total headcount broken down per country, compensation reports, and more. You're also able to filter by currency and see a consolidated view of your payroll costs within your organization, drill down into a specific gross-to-net report for a specific time period, and see a specific employee report view.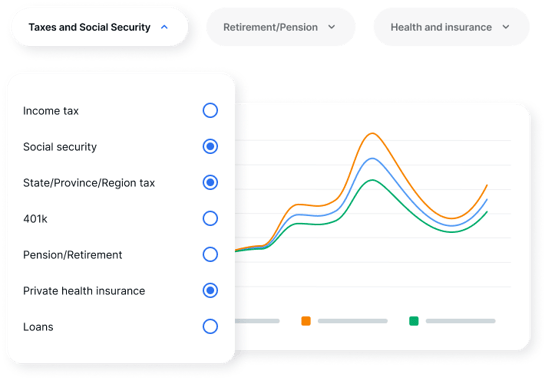 Migrating from EOR to entity creation and global payroll
At Deel, we're able to support your company as it evolves, including migrating from the EOR model to creating your own entities.
Len: "We ensure we have automated migration steps so we can support our clients in a more seamless fashion. Steps include identifying when we're moving the contracts over, who the employees are, and more. Once we've executed those steps and we've selected the employees, each of your respective employees will start receiving notifications in an email to start the new process for the new entity you have created."
Is it best to go from hiring contractors to using an EOR to opening entities?
Fernanda: "We get this question quite often. We usually suggest going through the EOR model before opening entities, because once you open an entity, it's not something you can easily go back on.
If you go the EOR route first, you get to see a snippet of what that country looks like in terms of benefits, local labor laws, entitlements, and anything else you might need to know in advance. Then, once you go into creating your entity and therefore using global payroll, you already know what to expect and the transition will be smoother."
How configurable is your integration with BambooHR?
Once the BambooHR integration is turned on, there are several plugins that can be utilized by our respective clients.
Len: "If all the client wants is just basic information flowing through from BambooHR to the Deel platform, we can do that. If the client wants integration with the time-off module of BambooHR, there's a separate plugin that can be turned on for that.
One-time payments have been recently released by our integration team, so if you have bonuses or commissions entered into BambooHR, those can flow through as transactional information as part of our processing. And of course, we can also send pay slips and tax documents from Deel to BambooHR, so it's fairly configurable and really depends on the preference of the client."
What to look for in a payroll provider
To cap off the webinar, Len and Fernanda shared six of the top features and functions companies should look for in a payroll provider:
Integrations for accounting, expenses, and

your HRIS system
Automation—so you no longer need manual spreadsheets or other resources to support payroll
Support that enables your employees to work directly with the vendor, eliminating the middleman
Legal consulting services

for processing terminations, drafting employee agreements for each entity, and more
Data security

compliant with local regulations such as GDPR in Europe
Flexible and configurable reporting that enables your team to make data-backed decisions
Whether you're looking to hire contractors, EOR employees, or open an entity, Deel can support you as you scale. Deel is an all-in-one global HR solution, providing everything you need to manage your workforce in one place.
Explore Deel's Global Payroll solution and employer of record services today to learn more. Or, book a 30-minute product demo to get a tour of the platform.