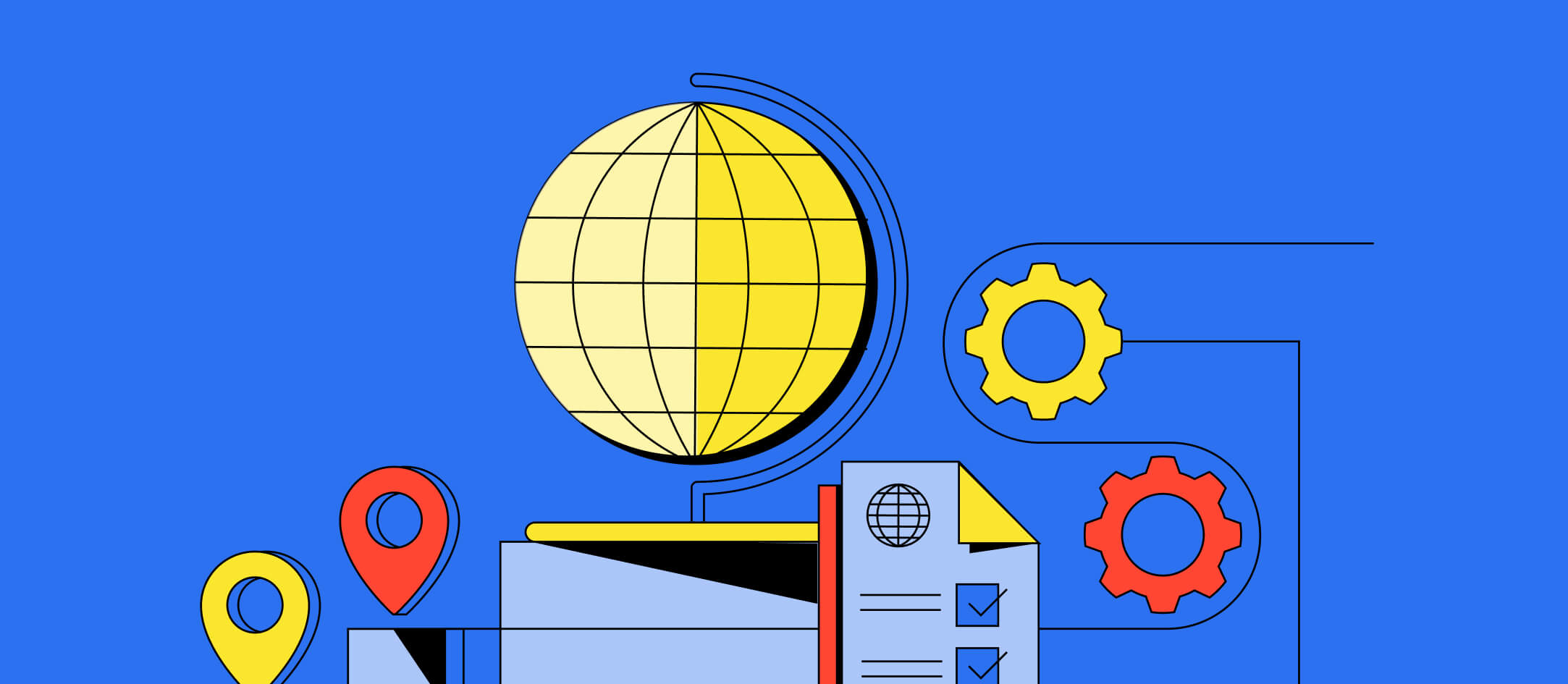 The 10-Step Independent Contractor Recruitment Process
Go through these 10 steps to find, sign, and hire a great contractor for your team.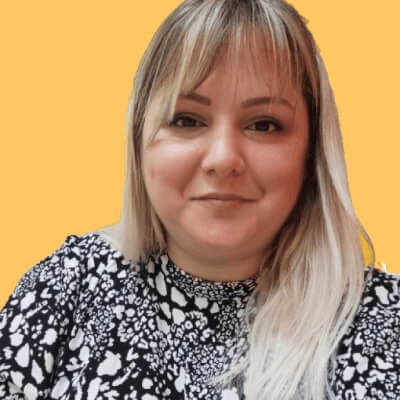 Written by Stefana Zaric
May 10, 2022
Contents
Need help onboarding international talent?

Try Deel
The pandemic escalated the role independent contractors, often called freelance workers, play in business. Businesses turn to contractors for access to a broader talent pool, cost savings, and increased flexibility.
But hiring independent contractors—especially foreign contractors—also introduces complications like misclassification non-compliance and tax responsibilities. Luckily, with a clear contractor recruitment process, you can overcome these obstacles and reap the benefits of a great freelancer.
Below, we describe a 10-step contractor recruitment process. By the end of the article, you'll know how to find, sign, and hire a great contract worker for your business needs.
Before you recruit your independent contractor
1. Determine the scope of the project
Contractors typically (though not always) work short-term projects for a pre-set period of time. So the first step to find a new hire is determining the scope of your needs.
If you have long-term needs (even if it's part-time), write down ongoing responsibilities, almost like a full-time employee job description. If you have a shorter need, such as a one-off project, fill out a project brief. The initial brief should be specific and detail the project's end goal and the requirements of the freelance individual.
Details to determine include, but are not limited to, the following;
Deliverables
Objectives and goals
Budget
Timeline
Constraints
Skillset required
Preferred previous experience of the contractor
Preferred location of the contractor
Not all details need to be shared with prospective freelancers in the job post, but project management leaders should agree on the information before proceeding to the next steps.
2. Avoid violating misclassification labor laws
Hiring independent contractors generally involves fewer compliance obstacles than hiring employees. Especially when it comes to international compliance. But you should still be sure not to violate labor laws wherever you hire, especially when it comes to independent contractor misclassification.
Independent contractor misclassification is when a business compensates a worker like a contractor when they act more like an employee. Full-time employees are entitled to additional employee benefits and protections compared to contractors. In exchange, contractors have more flexibility.
Employment law, including contractor classification, varies by country and involves potentially severe penalties. Check out our guides linked above and speak to a legal professional to ensure you aren't at risk.
Misclassification isn't the only compliance issue. To ensure compliance when working with a global, freelance team, be sure to:
Draft a formal contract (more on that below)
Make timely payments (according to local laws)
Confirm intellectual property rights
3. Write a job description
Once you've outlined the project's scope and assessed the compliance risks, draft a shareable job description.
The job description should include all necessary information that the candidate would need to be attracted by the opportunity and apply for the job. Use the brief as a starting point, but you likely don't need that much detail in a public-facing posting. Also, add some bigger-picture details to orient and attract candidates.
Your remote job description should include:
Your company and team
Your audience and goals
Summary of the project
Project start (and end date, if applicable)
Description of responsibilities
Ideal candidate skills and experience
Compensation
Payment terms (such as fixed-price or hourly pay)
4. Share the job description on a good-fit platform
Technology has increased the number of platforms available to post job opportunities and connect with freelance candidates worldwide. Some demand a posting fee, some are free, and some require a percentage of the hire cost.
LinkedIn is the most popular job posting platform, but don't just post and forget it. You'll likely receive interest from many low-quality job seekers and may not attract the best candidates. In addition to posting on LinkedIn, investigate:
Contract recruiters and recruitment agencies
Social media networks, such as Facebook groups
Specialized LinkedIn and Slack groups
Referrals in your network
Freelance job boards like Upwork
Global hiring just got easier
Deel is payroll and compliance built for the worldwide workforce. Start hiring today, wherever you want.



During the recruitment process
Human resources has a larger role in employee recruitment processes. For independent contractors, the person leading the project and managing the contractor will typically lead the recruitment process. This is doubly true in small businesses.
5. Review portfolio and testimonials
In the same way that nine out of ten consumers read reviews before making a purchase, employers should read reviews of freelancers before hiring. One of the best ways to assess a freelancer's professional skillset is to request their portfolio and testimonials.
Depending on the job, these portfolios should demonstrate specific skills. For example, a freelance copywriter should have a broad copy selection to showcase their skills, and a social media expert should have the design skills and data points to demonstrate success.
Whether hiring an SEO consultant, PPC specialist, accountant, or graphic designer, asking for a portfolio is essential. Testimonials will also offer insight into soft skills and the candidate's working experience. Even the most skillfully qualified person can be a nightmare to work with, so cover your bases.
6. Expedite (or forego) the interview process
Once you've shortlisted your candidates, you can begin the optional interview process. While interviewing is standard practice for permanent employees, most contract staffing doesn't involve an interview. For short-term projects, an interview isn't necessary. For longer-term projects, you may choose to chat with a couple of high-quality candidates to make a decision.
Some companies choose to include a short skill assessment to narrow down the options in the application process beforehand. Other companies ask essential questions to cut out irrelevant candidates based on project requirements, such as location, time zone, or budget specifications.
Expedite the interview process to confirm the timeline and scope of the work. Understand that many freelancers may not be able to have a face-to-face interview, in which case you need to prepare for a video call.
Other tips to improve your remote interview process include checking your tech beforehand, trying to demonstrate company culture, and getting real about the challenges of remote working.
Finalize the contractor hiring process
Following these steps should leave you with a shortlist of world-class freelance professionals. All that's left is to seal the deal with the following steps to ensure you're legally and financially squared away.
7. Create an independent contractor agreement
Be efficient in extending your ideal candidate an offer. If they are as skilled as you think they are, they may be swooped up by another business. So, the sooner, the better.
Draft an independent contract agreement based on your business arrangement and discussions with the candidate. Before accepting the deal, be prepared to negotiate small details and discuss any logistics with the freelancer.
A quality contract should be extensive and reviewed by a legal expert. It includes (but isn't limited to):
Scope of work
Permission to hire subcontractors
Description of compensation
Expenses, travel, and reimbursement policies
Effective dates of the agreement
Termination clause
Indemnification clause
Confidentiality clause
Non-compete agreement
Once you've been given the go-ahead, send the documentation for signing as quickly as possible.
8. Determine the contractor's payment method
Employees are on your payroll but independent contractors send invoices to request payments. You have a number of options to pay contractors—some of the best international payment methods include;
Direct deposit
Prepaid cards
Payoneer
Paypal
Wise
Revolut
International bank transfer (

SWIFT

)
Businesses cover employee benefits for contractors. They also don't pay payroll taxes for independent contractors like they would for full-time employees because contractors pay their own taxes. However, businesses do have to report income paid to contractors to the IRS.
Get the full scoop on independent contractor payment methods and tax responsibilities in our guide on how to pay both local and foreign independent contractors.
9. Confirm the legalities
Hiring a local freelancer has its perks, such as an easier understanding of legal requirements and constraints. On the flip side, hiring an international contractor requires more effort to understand local laws and restrictions.
First, consider whether or not you should hire the candidate as a full-time employee instead of a short-term contractual worker. Depending on the project, a full-time position may be more economical than freelance. If the project is ongoing, you can begin by running a trial period to test their compatibility.
If you hire through a third-party party platform, you need to consider the platform's rules and regulations. Breaking any of the platform's rules could be a costly mistake.
10. Make them feel welcome
Independent contractors don't usually follow traditional new employee onboarding processes, but you should still warmly welcome all contract workers and introduce them to anyone they'll work with during their contract. Communication is key to a streamlined project, and the freelancer should have an easy flow of communication with all involved.
Onboard them with various project management tools, give them all of the information they need, and hold an introduction meeting to introduce them to the team. Making them feel one with the staffing component will streamline the project's progress.
Use Deel to hire and pay your independent contractors
As you see, finding the right candidate is only part of the puzzle. Hiring a great freelancer in another country requires intimate knowledge of foreign labor laws and a few key decisions about payment.
At Deel, we can streamline the process with our robust and easy-to-use global payroll and hiring platform. Built with remote teams in mind, we help businesses hire the best candidates for the job and pay them on time.
From drafting a legally-reviewed independent contractor agreement to paying your team of freelancers in a single click, the Deel platform brings global hiring into the 21st century. Ready to get started? Request a demo today.